With the pandemic work-from-home lifestyle came a burgeoning love for athleisure—especially Vuori clothing. I remember my sister lamenting that the return to the office came the bidding farewell to her Vuori life.
Indeed, I became very accustomed to living in my Vuori shorts and Vuori joggers. The Vuori joggers were my gateway into Vuori. On my way home from my 2019 marathon (five hours away), I asked my husband to drive past our local store—the only one that sold Vuori at the time, to purchase the Vuori joggers as a reward to myself.
Related: My Sister's Review of the Best Sports Bras for Big Busts
Vuori joggers turned into Vuori leggings turned into Vuori shorts and tanks. Next thing I know I was becoming a Vuori "influencer." I was hooked. Vuori is my go-to for loungewear around the house and also for running.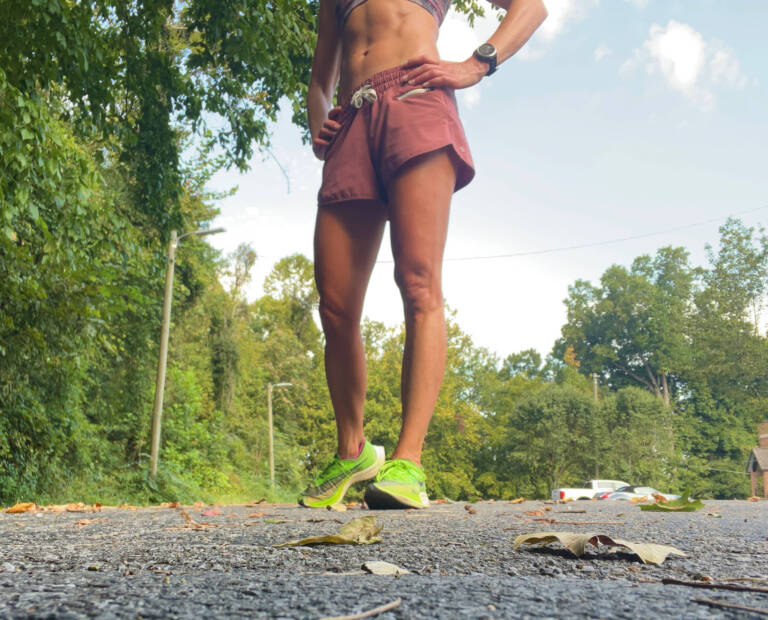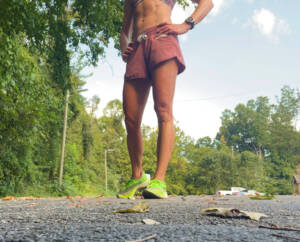 Indeed, if you look back at any of my gift guides, Vuori is often on the list. I just love the brand so much.
But why? What makes Vuori so great?
Comfort, style, and quality. I lived in my Vuori joggers during the pandemic and they didn't stretch or pill. Now, I run most of my miles in Vuori shorts.
Indeed, I am noticing more and more people are wearing Vuori and it's becoming more mainstream. But lots of people don't realize that Vuori is good for more than just lounging. They make incredible active wear—clothes you can run far and hard in!
So, with that, I am here to review Vuori shorts: specifically, the Vuori Clementine shorts for women for running.
In this article, I will answer:
Where to buy Vuori clothing plus other common Vuori questions
Background on the company including who owns Vuori
Does Vuori fit true to size?
A review of the Vuori clementine shorts including how it compares to other Vuori shorts and Lululemon, specs, pros and cons
So, let's go!
What is Vuori?
Vuori is an activewear company founded in California that sells clothing for running, yoga, tennis, general training, and travel (and lounging.)
Related: What Should I Wear Running in the Rain?
Where can I buy Vuori clothing?
You can buy Vuori clothing in: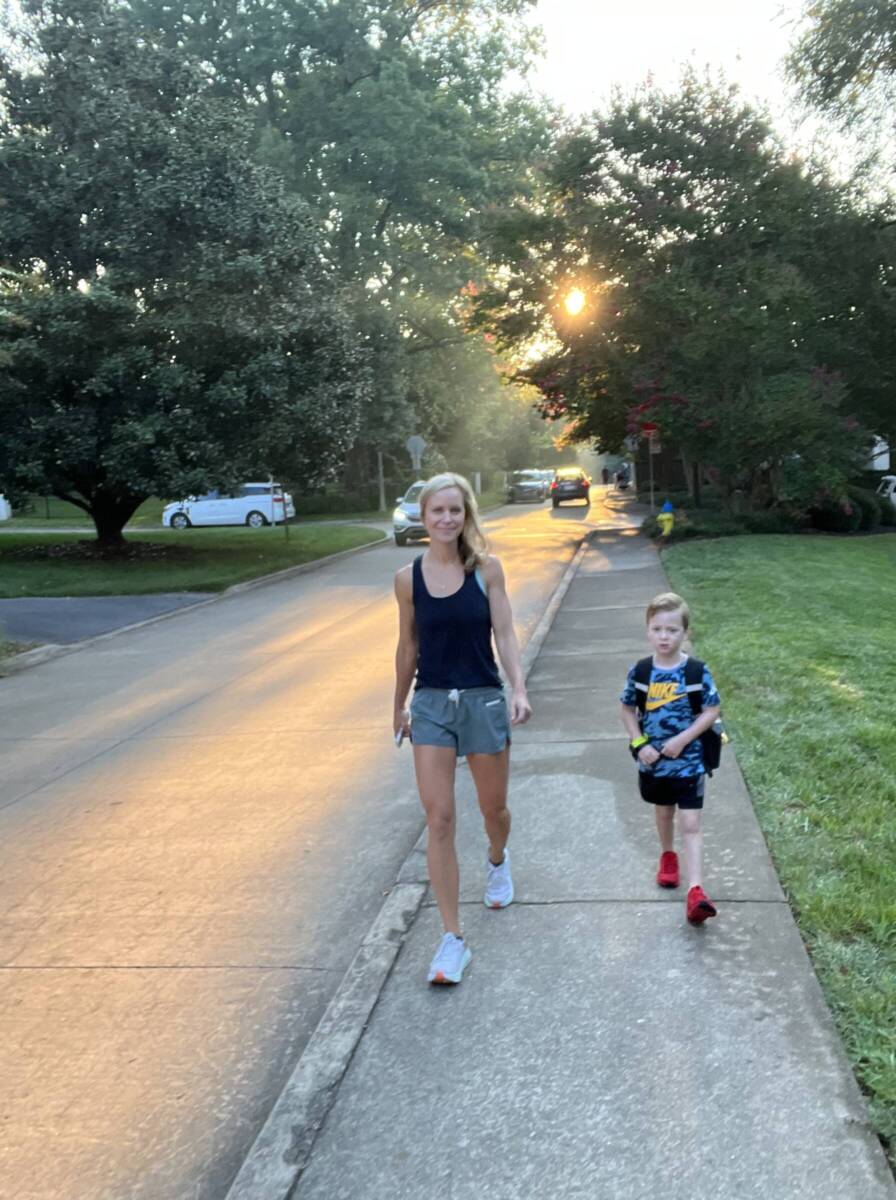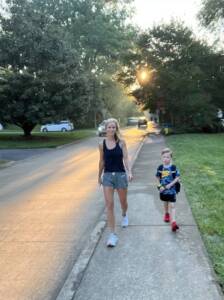 major retailers such as REI, Equinox, and Nordstrom
boutique athletic stores
online at com, and
at other athletic clothing sites such as com and Moosejaw.com.
There are about two dozen brick-and-mortar Vuori stores, most on the West Coast of the U.S.
Who owns Vuori?
Joe Kudla is the founder of the apparel brand Vuori. Based in California, Vuori has taken the activewear market by storm, growing a loyal customer base and a retail portfolio that spans almost two dozen locations across California, Colorado, Texas, and Arizona.
Vuori was founded in 2013 as a men's yoga clothing wear company. In 2018, Kudla changed his vision, focusing on apparel for men and women–and comfort. In 2021, Vuori tripled its revenue in just one year.
Related: How Should I Dress for Running in the Cold?
Why is Vuori so popular?
Vuori is so popular because the fabric is extremely soft, the cuts are flattering and comfortable, and the clothes are well-made. They check all the boxes one is looking for in athletic apparel: style, comfort, and quality.
Vuori also doesn't have its brand logo blazoned on its clothes, making it a more subtle fashion choice.
What does Vuori mean?
Vuori means mountain in Finnish. Kudla found this name appropriate for the "feeling when one reaches the top of a mountain."
What material is Vuori?
Vuori uses a fabric made by a brand called V4 Technology which is a custom "four-way stretch fabric with anti-odor, moisture-wicking and quick-drying properties."
The tops reportedly use a Seacell fabric made out of algae and wood pulp. The eco-friendly fabric has a cotton-like feel.
Can you put Vuori in the dryer?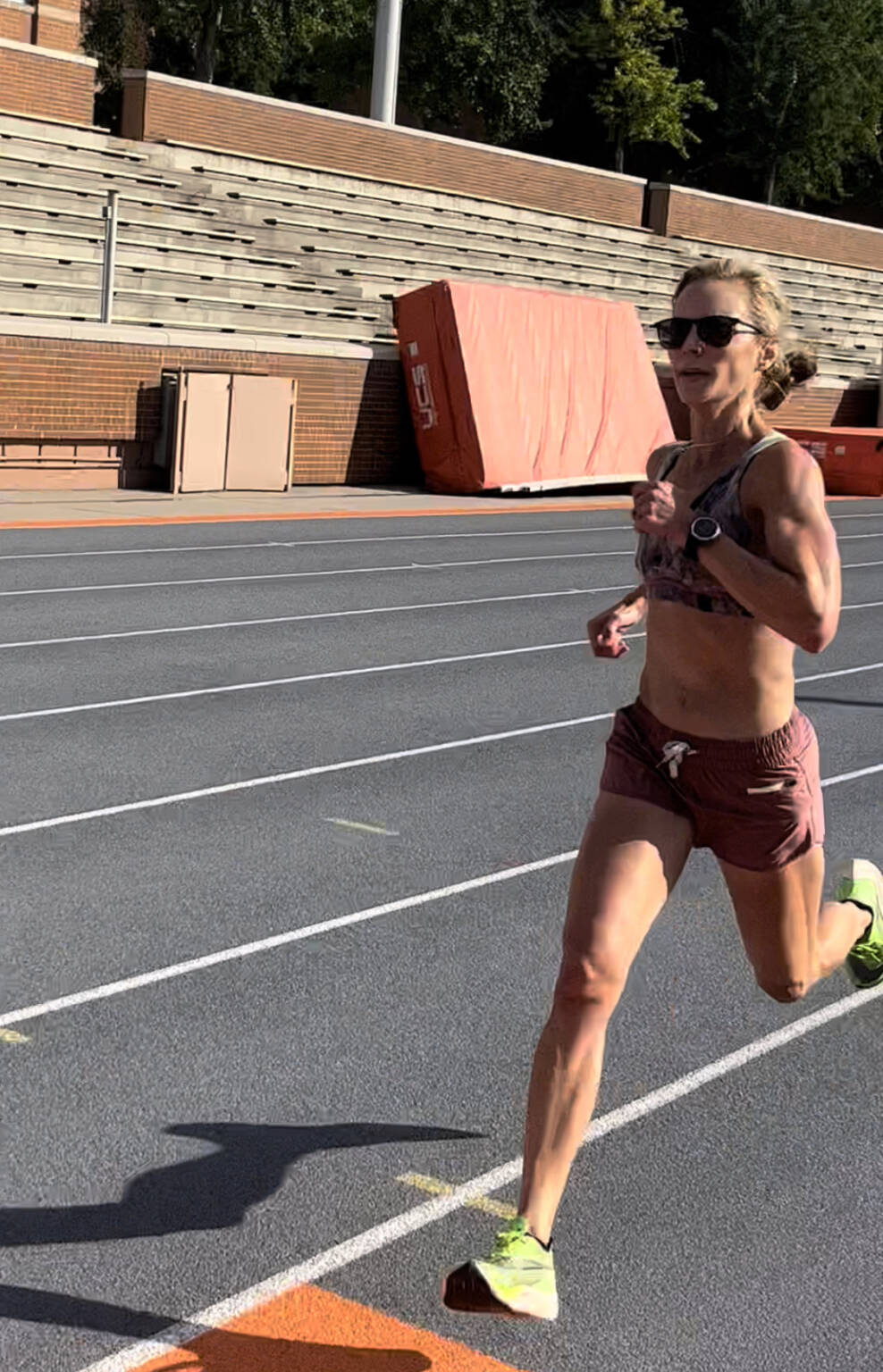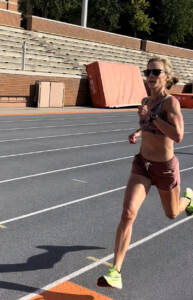 Yes, most Vuori items can go in the dryer. You can preserve their quality by using low or no heat.
Does Vuori run true to size?
Yes, the ever-popular Vuori joggers run true to size as do Vuori shorts, tops, and leggings.
Are Vuori joggers good for running?
Ironically, I would not wear the Vuori performance joggers for running. They are too baggy for my taste to run in. This is even though the Dreamknit material is moisture-wicking. The fit is too relaxed, and I do not feel like I would be able to "perform" in them.
What I like "performing" in my Vuori performance joggers is eating, sleeping, and hanging out with my family.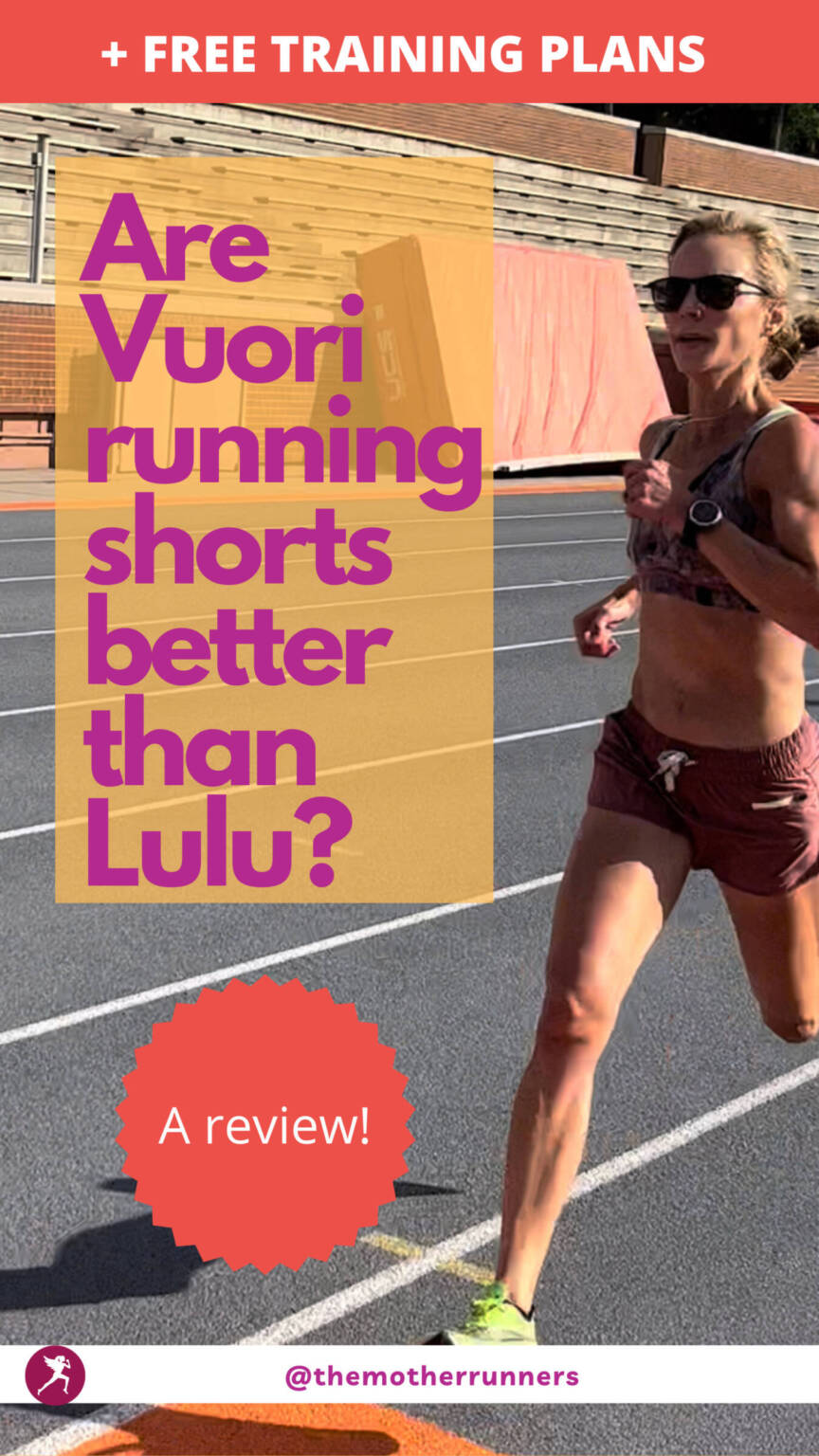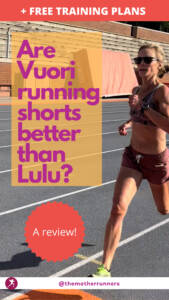 I prefer running in the Vuori Daily Leggings with their high, thick, drawstring waistband that doesn't slip and BreatheInterlock™ material that is soft and smooth.
How does Vuori compare to Lululemon?
I have a lot of Lululemon pieces of clothing and a lot of Vuori…and I will say that I like most of my Vuori clothes better than my Lululemon. There is one exception. Lululemon's sports bras provide more coverage and support.
I will provide more details on Lululemon versus Vuori shorts below.
Vuori Shorts Review—Vuori Clementine Shorts
The Vuori Clementine shorts are Vuori's bestselling shorts and it's no wonder. They are comfortable, well-made, perform well, and look good. These Vuori shorts quickly became my go-to shorts for running and momming (I don't think that is a word).
Seriously, I wear them everywhere—to the track, on easy runs, to the store, to school drop-off and pick-up, and even to amusement parks. The Vuori clementine shorts are breathable, lightweight, have the right amount of stretch, and fit well. The mesh liner (kind of like men's swim shorts) keeps you feeling extra secure.
These Vuori shorts have an outseam design which makes them extra mobile and…(and this is HUGE) resistant to chaffing. I logged many hot, sweaty miles in these shorts without a single chaffing mark.
Related: The Surprising Benefits of Running in Heat
Finally, these Vuori running shorts stand up to washing and wearing. As noted, I wear them all the time and I wash them a lot—and the quality (even after years of wear!) is still intact. No threadbare sports or strings sticking out.
And, did I mention they are comfortable as all get out and fit really well? I love the high, thick waist which is extremely flattering. I feel confident not wearing a shirt when running in the heat with the Clementine shorts because they don't squeeze my tummy (aka the muffin top look!).
Related: How to Get Used to Running in Heat
Vuori Clementine Shorts Specs
Sizes: XS-XL
Colors: An array of colors!
Fabric: 92% Polyester 8% Elastane making it quick-drying, breathable, and flexible
Inseam: 2.5″ or 4″
Weight : 4.2 oz (measured from an XS)
Liner: Yes, mesh bikini brief liner
Pockets: 1 zippered key/credit card pocket
Activities for use: Running, hiking, walking, yoga, lifting, and momming
PRICE: $58
Do Vuori shorts fit true to size?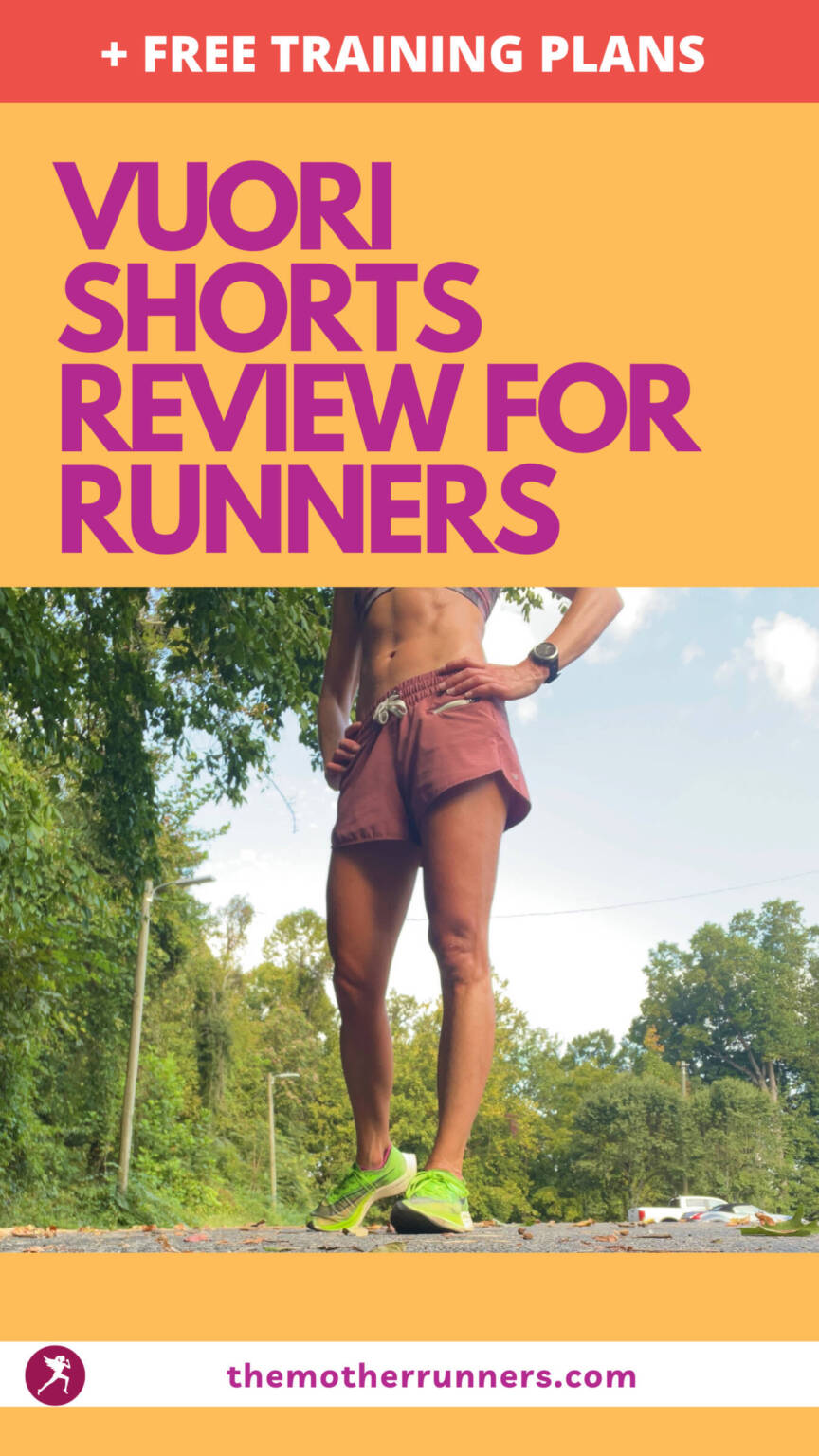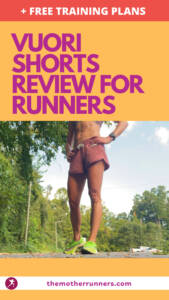 Yes, these Vuori shorts fit true to size. I am 5 foot 6 and weigh 115 pounds. I typically wear an extra small. These shorts are an extra small and fit perfectly.
Do Vuori shorts have a liner?
Yes, these Vuori shorts have a mesh bikini-cut liner like most running shorts. It's very breathable and doesn't stretch out, providing secure coverage.
How do the Vuori Clementine shorts compare to other Vuori shorts?
The Clementine shorts are my favorite Vuori shorts because they are fitted (but not too fitted) and flexible.
Clementine shorts versus Dash shorts:
The Clementine is more fitted than the Dash which has a fluttery more skirt-like feel. The plus for the Dash shorts is that they have two larger zipper pockets which make them better for long runs and daily wear.
Clementine shorts versus Studio Pocket shorts:
The Clementine shorts fit like regular running shorts whereas the Studio pocket shorts are tight like bike shorts and have a tiny interior pocket.
Clementine shorts versus Halo Performance shorts:
The Halo Vintage shorts are more similar to the Daily leggings with the same dreamknit material (though a bit ticker) and high tie waistband. They are more fitted than the Clementine but not as tight as the bike shorts.
Like with the Vuori leggings, I would not run in these shorts (though I do have three pairs). They don't have an inside lining and are a more cotton material. Therefore, I sleep in mine or wear them around the house!
Vuori vs. Lululemon
So how do Vuori running shorts compare to Lululemon running shorts?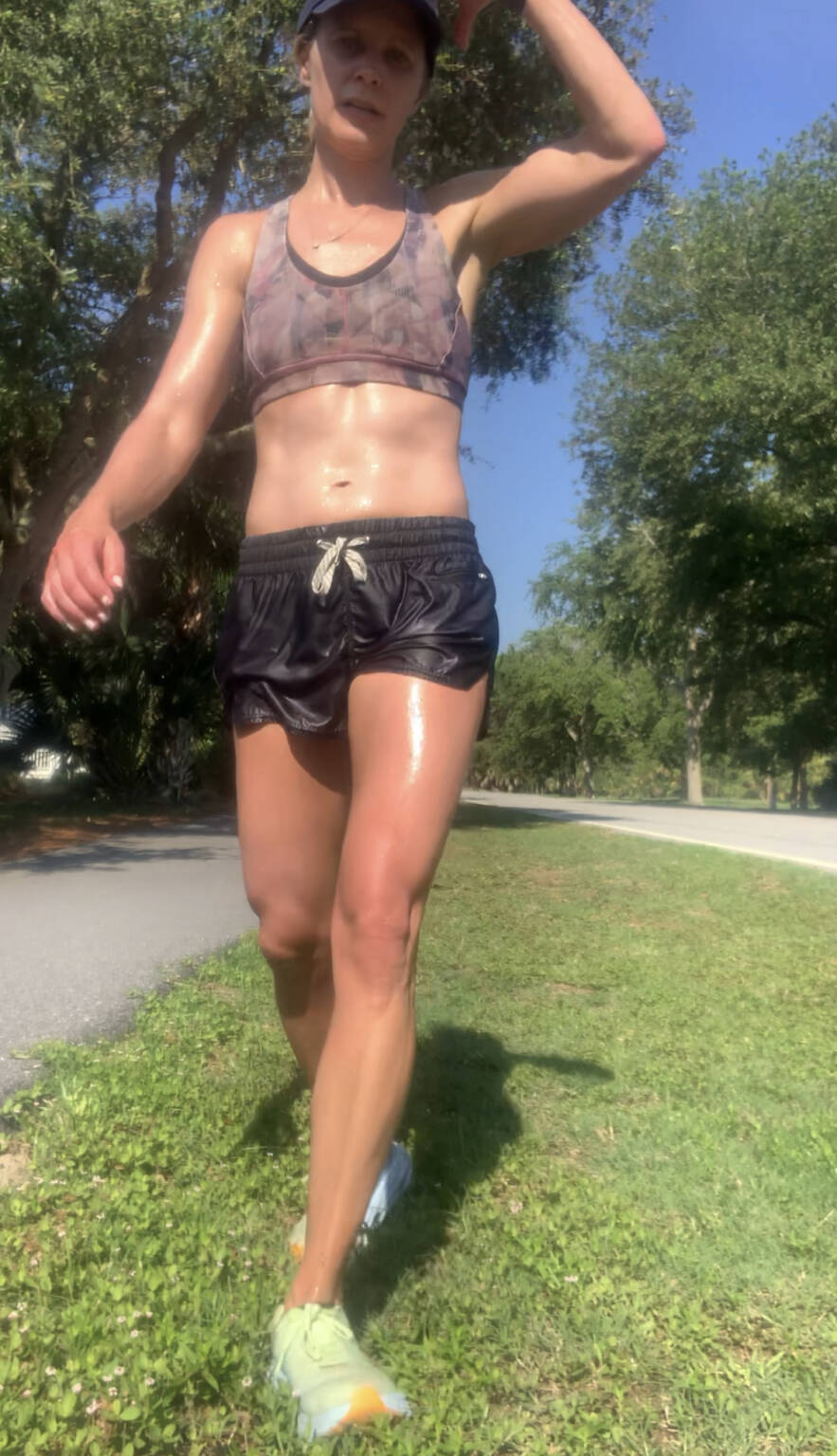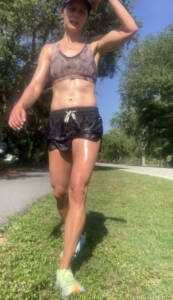 I love my Vuori running shorts more than my Lululemon shorts. (I have the Lululemon Speed up and Hotty Hot shorts).
Why? Many reasons. First, I love the fit of the Vuori, especially in the waistband which is more flattering for my stomach and more comfortable. I also like the length and flow of the shorts. The Vuori shorts also seem to hold up to wear and wash much better. They don't show dirt or get stiff like my Lululemon shorts have.
Vuori Clementine Shorts Pros & Cons
Pros:
Flattering and comfortable fit
Quick-dry fabric
Wears with lots of use and washing
Stays put when you run far or fast
No chafing!
Cons:
The pocket is too small to put anything more than a key or credit card in
The material doesn't wick sweat enough to not get soaked in really humid conditions
Bottom line: I LOVE these Vuori shorts for running and I think you will too! They are worth the money!
By the way, even though I am technically an influencer for Vuori, there are no affiliate links and I do not receive any money for doing this review.
If you want guidance with your training, check out my run coaching services. Also, be sure to check out my free training plans: