The Mother Runners Coaching Services
The Mother Runners and Laura Norris Running have partnered to provide individualized coaching services specifically designed for mother runner athletes of all levels.
As mother runners ourselves, Laura and I both personally understand (and have lived) the benefits and challenges unique to motherhood. From training with a stroller to running while pregnant to crazy schedules to breastfeeding babies to sleepless nights, we provide nimble schedules and training set-up to allow you to stay healthy and reach your goals.
I partnered with Laura because of her rich running knowledge, experience with mother runner athletes, and stage of life as a new mom. Laura, who serves as The Mother Runners' head coach, has a level of detail and care in her coaching that is unparalleled. (Read her athlete testimonies here.)
Working as a team, we offer attentive coaching that's individualized to your goals and stage of life. What's more, is that our coaching connects you with other The Mother Runners athletes so that you can support one another on your journey to be ing the best runner and mother you can be.
What You Get with The Mother Runners Coaching Services
Specifically, The Mother Runners coaching services include:
Individualized monthly training plans
Ongoing coaching feedback via unlimited email
Monthly coaching calls with both Laura and Whitney
Monthly The Mother Runners community calls with coaches and fellow athletes
Special discount codes to our favorite brands
A private Facebook Mother Runners group to connect with fellow mother runners
Nutritional guidance, including race day fueling
Race strategy including pre-race check-ins
Strength workouts and injury prevention routines including regular video demonstrations
Cost $140/mo
Click here to take the first step towards your next goal.
What Runners Are Saying
"The best thing about working with Whitney is that she constantly asked me how I felt and I was encouraged to listen to my (previously injured) body during the entire training block. No matter what was going on, Whitney always answered my questions and taught me how to be flexible in my training when the niggles hit. Whitney always kept an open line of communication; Being a mother runner (both Whitney and myself) sometimes means texts at odd hours and responses at odd times due to managing kids, spouse, and work. I would definitely recommend any runner work with Whitney (mother or not)!"–Emily, Knoxville, TN
"I had always run intuitively listening to my body. With so much uncertainty that pregnancy brings, Whitney and Laura helped me understand what was safe, right for the moment and could strengthen my body throughout my pregnancy. They were a safe and knowledgeable sounding board, flexible, and helped me meet my goals: feel as good as possible while pregnant! I am looking forward to postpartum recovery and returning to running with them by my side!"— Jess, Knoxville, TN
"Coach Laura is knowledgeable, responsive, and passionate! With her help, I was able to attain my PR of 3:37 at Chicago, but I also learned so much about the sport. I had run over 10 marathons before seeking Laura's coaching services and was so impressed by her vast knowledge. She created a plan for me that was designed for success – it was based on my personal goals, weekly performances and industry research. Laura is someone who truly loves what she does and her enthusiasm for running is contagious."–Liz Boston, MA
"I hired Laura as my coach when I knew I wanted to get serious about qualifying for the Boston Marathon, and it was hands-down the best decision I could have made. Her flexible, customized training plan had the perfect balance of hard workouts that pushed me and easy runs that let me properly recover. Working with Laura improved my nutrition, recovery, fueling/hydration, strength training regimen, and my ability to handle the volume. Best of all, I had the best race of my life–I ran the Sugarloaf Marathon in 3:28:30 which was a 7.5 minute PR, my first negative split marathon, and a BQ with a 6.5-minute cushion!"–Leah Boston, MA
The Mother Runners Training Plans
If you are interested in non-individualized training plans tailored to specific distances and levels, please visit my shop page.
About Laura Norris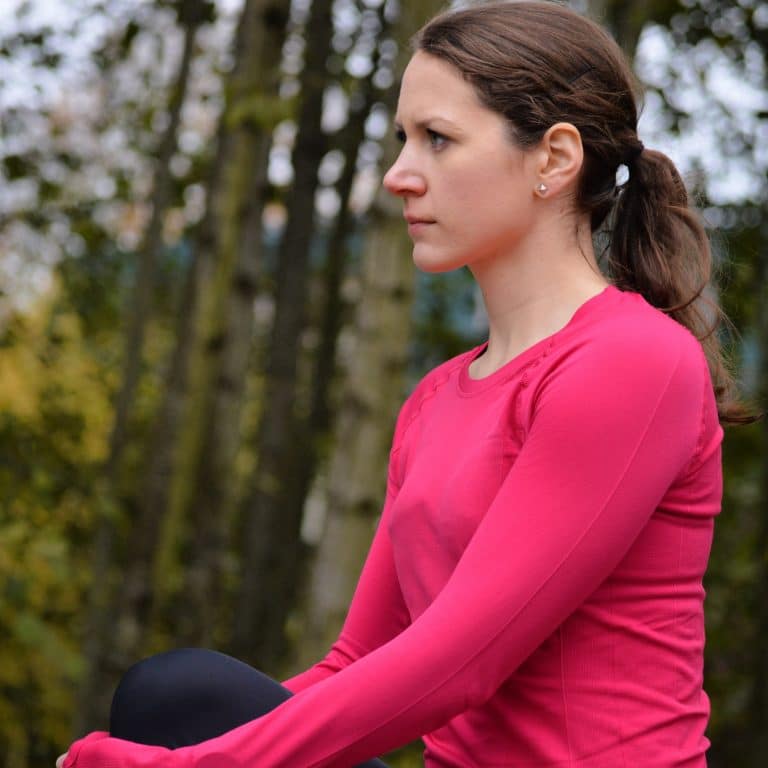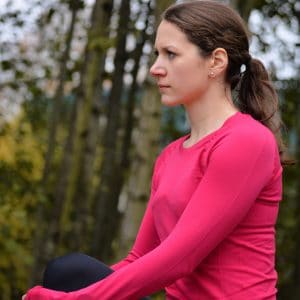 Laura Norris is a certified running coach, long-distance runner, outdoor enthusiast, and content creator. She lives in Northwest Indiana with her husband, toddler daughter, and two rescue dogs. She has been coaching runners since 2015 with an emphasis on sustainable, individualized athlete development. Laura strives to balance the science of running with the practical aspect of working with individual runners. She coaches everyone from beginners to sub-3 marathoners and especially loves working with first-time marathoners, BQ-hopefuls, competitive 10K/half marathon runners, and pregnant/postpartum athletes.
About Whitney Heins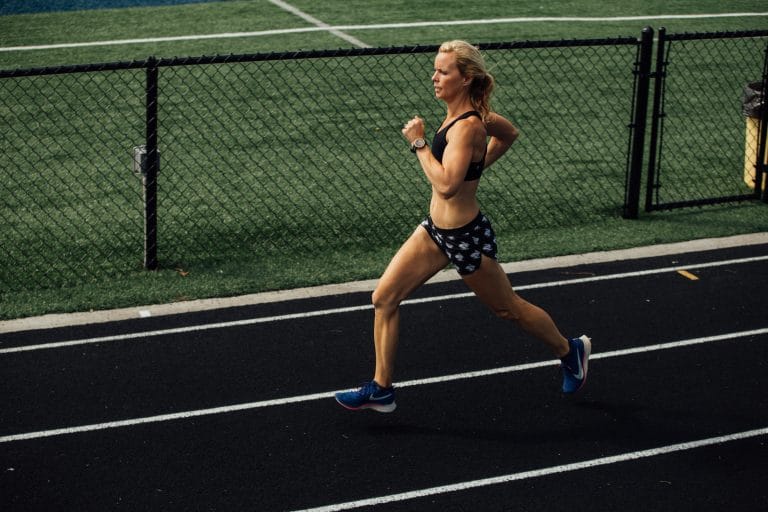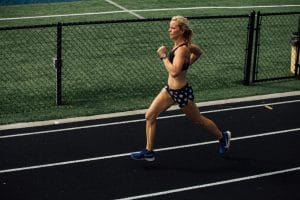 Whitney Heins is the founder of The Mother Runners, a community and resource with information and inspiration for moms who run, and a VDOT O2 certified running coach. She started running with her dad when she was 6-years-old and has been running ever since. As a journalist and freelance writer, Whitney uses her innate curiosity and passion for running to investigate training and tips to help fellow mother runners chase their dreams. Her current goal is to qualify for the 2024 Olympic Trials Marathon. Whitney lives, runs, writes, and parents in Tennessee with her husband, two young children, and two pups.