It happens every fall and winter when runners get really confused as to what to wear to go for their runs. Knowing what to wear to run in hot weather is easy—you wear as little as possible. But what should you wear when running in cold weather?
It's tricky for obvious reasons: you start out cold but then warm up after the first mile or two. Or the weather warms as your run continues. Many runners will overdress because they hate feeling cold to start (getting out the door in the dark is hard enough!) or fear they'll never warm up.
On the flip side, many runners overestimate how much they will warm up, not wearing nearly enough. This is especially true for those running races, thinking they'll be toasty warm at race pace, never to get comfortable. (And who wants to worry about stripping layers when racing?!)
Don't make my big winter running mistake!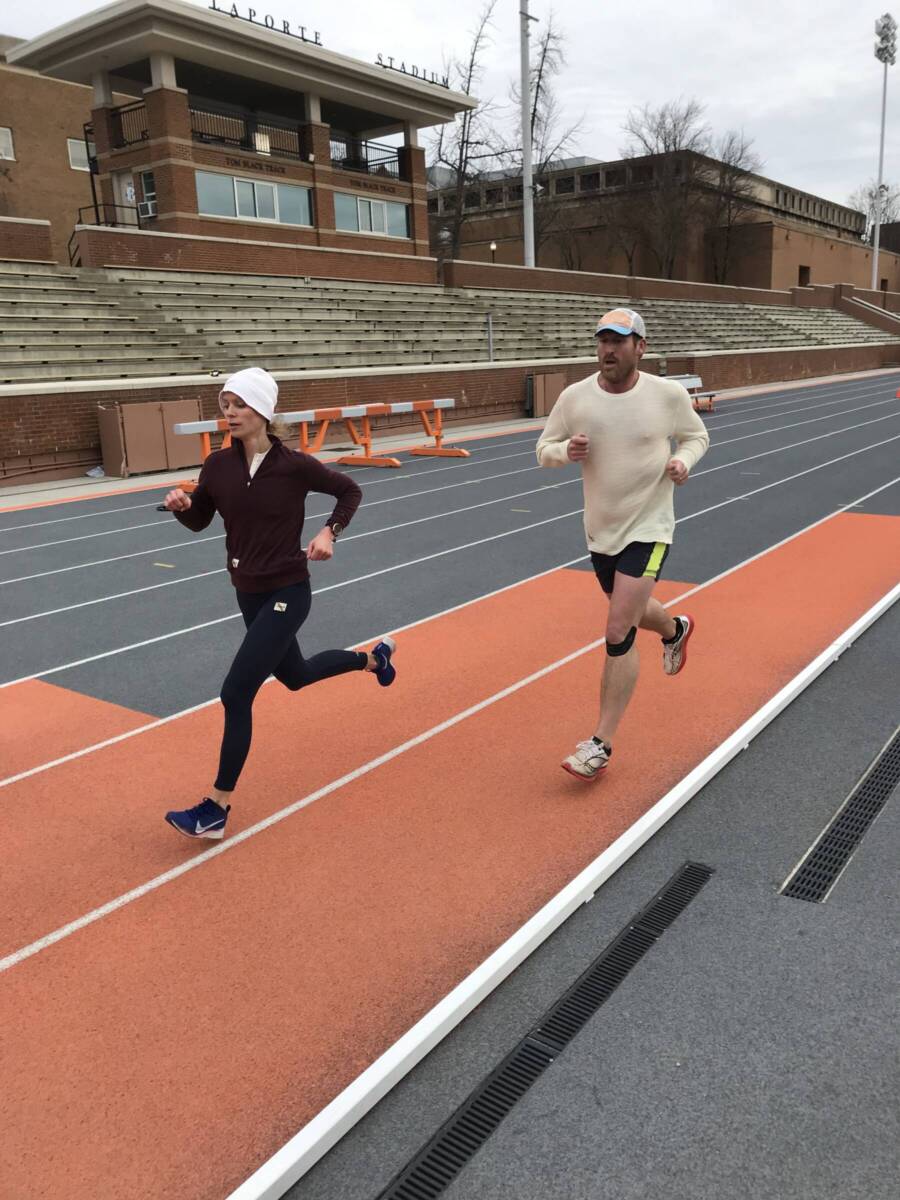 I've had several races and runs where I never warmed up. Because I have Raynaud's syndrome (poor circulation), when I get cold, it's hard to get warm. Plus, I lose feeling and function in my hands and toes. Needless to say, there's no winging it when it comes for dressing for running in the cold. (I grew up in Chicago, so I've had my fair share of cold runs).
The last race I ran, the 2019 Indianapolis Marathon, it was below 20 at the start but was going to warm up to the mid-30s. I thought I would warm up, too. Plus going for an Olympic Trials Qualifying time, I thought I should dress like an elite—aka little clothing ( a tank with arm sleeves, shorts, long compression socks, gloves, and a headband).
I was FREEZING the whole time. I don't know why I mistakenly thought dressing for a race was much different than dressing for a normal run or workout. Don't repeat my error!
How many layers should I wear for running in the cold?
It's a tough decision on what to wear when running in the cold: do you choose to overheat and be miserable wearing too many layers OR do you freeze and lose feeling in some of your body parts?
Well, there is an alternative. It's dressing in LAYERS to run in the cold and ensuring those layers are a sweat-wicking material since cotton absorbs your sweat and can make and keep you cold. When it dips below 30, you will want to wear at least 2 maybe 4 layers depending on the temperature.
I'm pairing my expertise with others to make sure you don't have to endure an over-heated winter run or a frigid one.
In this article, I will go over:
How cold is too cold to run
Why it hurts to breathe in cold air and how to stop it
Winter running dressing guidelines
The best winter running gear, and
What to wear when running in any temperature
Is it safe to run in cold weather?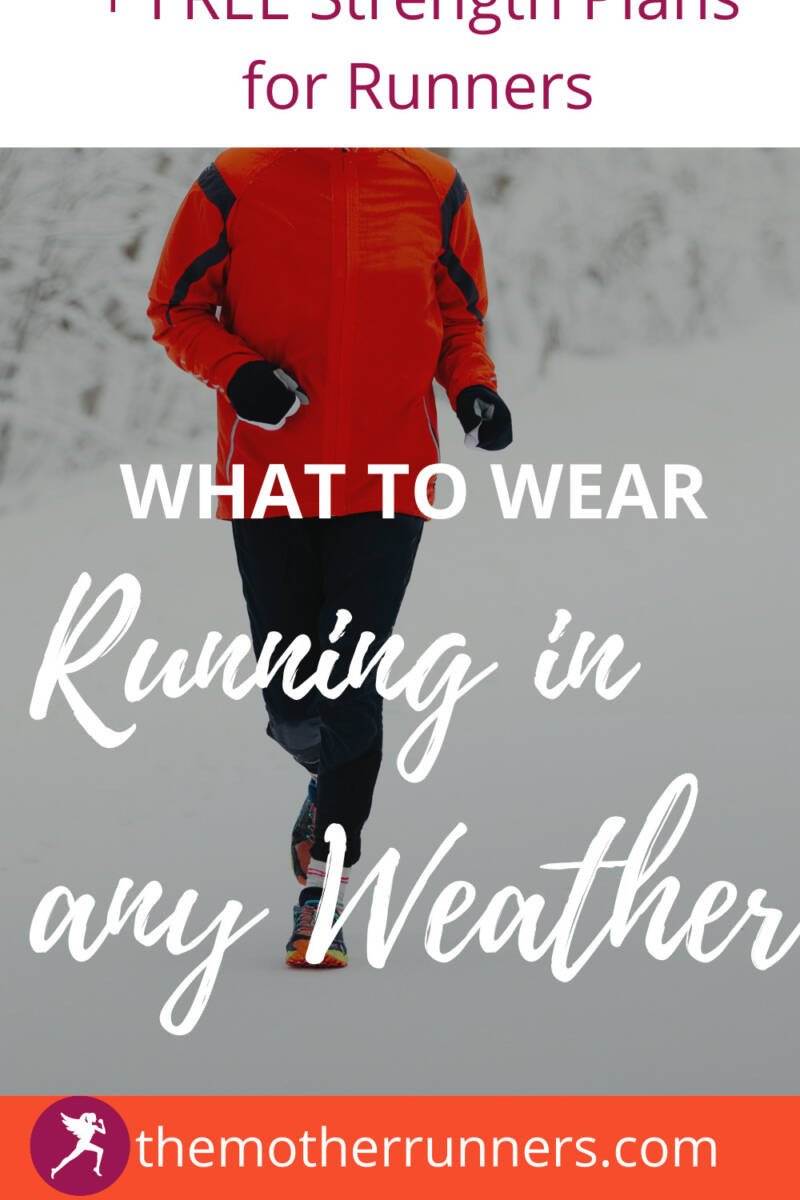 Yes, it is safe to run in cold weather up to -15 degrees Fahrenheit, says Dr. Melanie C. Prior, MD.
"Keep your runs short on very cold days and avoid early morning or later evening when it is dark," says Dr. Prior.
In sub-zero temperatures, be sure to cover as much skin as possible, limit prolonged exposure, and stay close to home.
Why does it hurt when I breathe in cold air?
Cold dry air can irritate the respiratory passages leading to discomfort, explains Amie Dworecki, a Chicago-based running coach.
"An easy way to avoid this is to wrap a scarf around your nose and mouth, or use a buff or neoprene face mask," she explains. "This will warm and humidify the air as you breathe it in."
If you have difficulty breathing or wheezing, check with your doctor as you may have exercise-induced asthma.
Related: 10 Tips to Keep You Motivated to Run This Winter
How should I dress for running in cold weather?
For running in cold weather, you want to dress in layers—particularly wool layers.
"Wear merino wool for your base and mid-layers," says Paul Ronto of RunRepeat. "It's warm, doesn't get smelly throughout a hard run, and wicks moisture better than synthetic materials which is crucial on winter runs."
For your top layer, Ronto recommends something with a Durable Water Laminate coating or laminate that's weather resistant. Avoid Gore-tex since it's not breathable, causing you to sweat more and get chilled.
However, wear Gortex on your feet if running in snow or wet conditions.
Related: How Cold is Too Cold for Stroller Running?
Here are some guidelines for how to dress to run in cold weather.
How to dress for running in the winter:
Dress as if it is 15-20 degrees warmer than it is since you will be moving around and elevating your body heat.
Dress by the "Feels by" temperatures since the wind chill and dew point can make it feel colder than it is.
Avoid cotton since it absorbs moisture and holds it against your body, making you feel colder. Instead, choose wool or synthetic fibers like Polartec.
Wear layers, including a base layer with a medium-weight or heavy long sleeve or vest over it depending on how cold it is.
Also dress in running tights, running mittens, a wind/rainproof jacket, and long wool running socks.
If it is slick outside, use something to enhance traction on your shoes like YakTrax.
If you're running in snow or wet conditions, wear a Goretex trail shoe.
If it is dark, wear something light-emitting or reflective, and a head-lamp.
Use Vaseline and chapstick on exposed skin to prevent chapping.
Related: 13 Brilliant Tips for Running in Cold Weather
Best Winter Running Gear 2021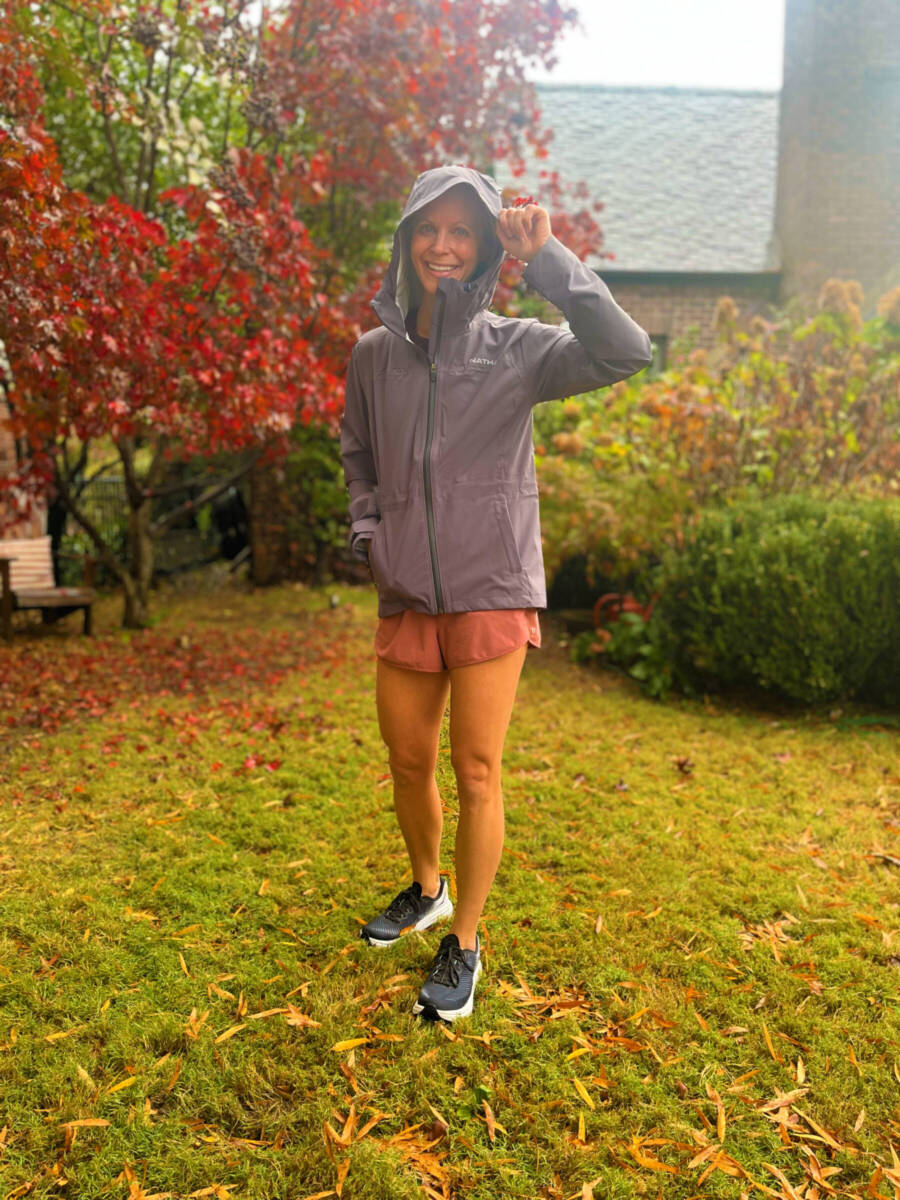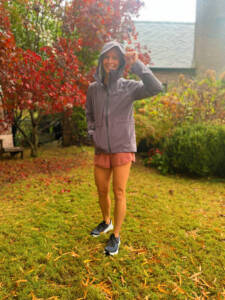 This is the best winter running gear guaranteed to keep you warm and safe running in the cold, snow, and ice. I'm including my personal favorites and those of fellow mother runners:
Winter running dressing guide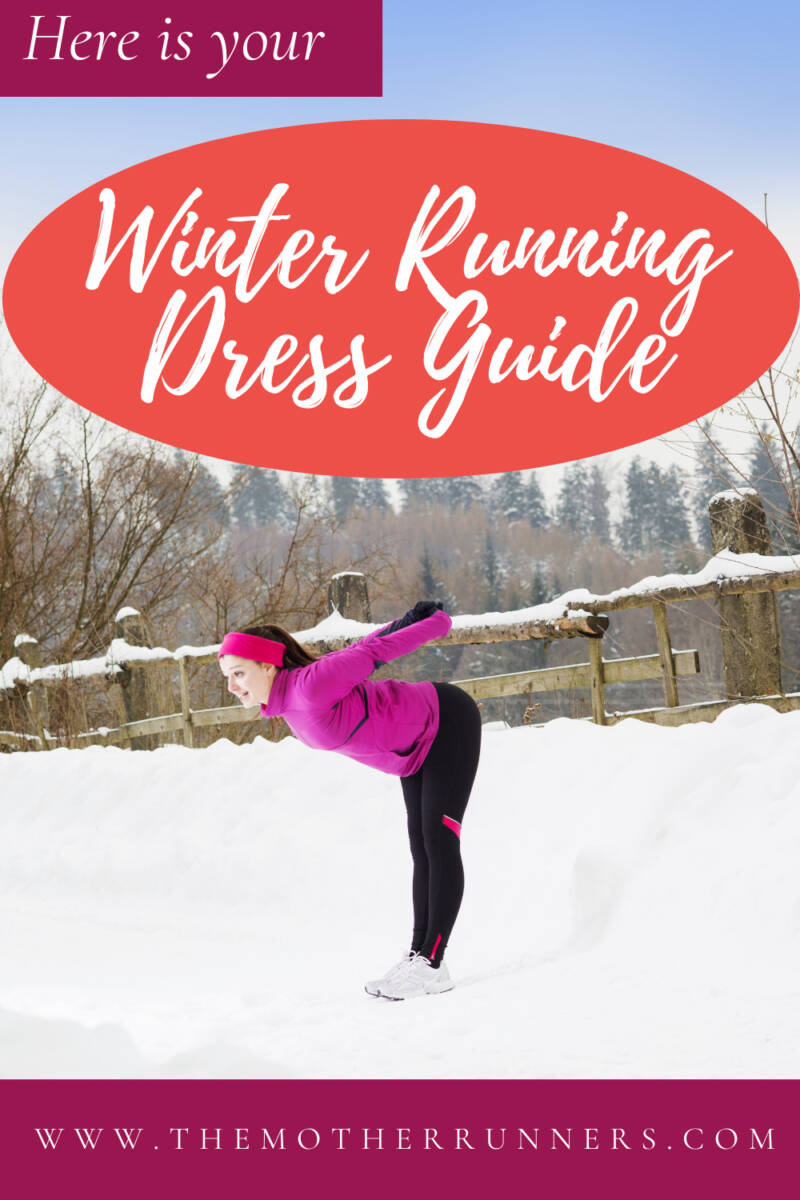 When running in the cold, you typically want to wear a base layer with at least one top layer, with long tights, a hat, mittens, and long socks.
Here is your guide to what to wear depending on the temperature:
What to wear running in 40-50 degrees:
A lightweight top layered over a short-sleeved base layer tank. Lightweight tights, capris, or shorts.
What to wear running in 30-40 degrees:
A light base layer with a vest or a mid-layer top, tights, hat, and thin gloves.
What to wear running in 20-30 degrees:
Thermal or warm running tights, with a base layer and top layer, plus a warm hat, mittens, and thermal socks.
What to wear running in 10-20 degrees
Base layer, mid-layer long sleeve shirt, windbreaker, vest, or running jacket, fleece-lined tights or tights with nylon pants over, plus a buff or scarf, wool hat, warm mittens, and longer thermal socks.
What to running wear in 0-10 degrees
Base layer, mid-layer thick long sleeve shirt, windbreaker, vest, or running jacket, fleece-lined tights or tights with nylon pants over, plus a buff or scarf, wool hat, warm mittens, and longer thermal socks.
What to running wear in subzero temperatures
You can run, but do you really want to? Find a treadmill instead! But seriously, if you must, wear the same as single digits.
Be sure to warm up indoors and change immediately after your run to prevent getting chilled to the bone.
Running in the winter can be a really peaceful and enjoyable experience—when you dress right!
If you want help reaching your running goals this winter, check out my coaching services.