I cannot run without a phone—for safety reasons, attachment to my kids reasons, and personal preference. I like to be connected to the world, my music, texts, everything. Not to mention, I like to run with my fuel—but hands-free! Therefore, I am always on the hunt for the best running gear that holds your phone. Today, I feature the ten best running pocket shorts so you can comfortably run with your phone.
To create this list of the best running shorts that hold your phone, I invested in running shorts, asked my followers on Instagram, and did online research on reviews.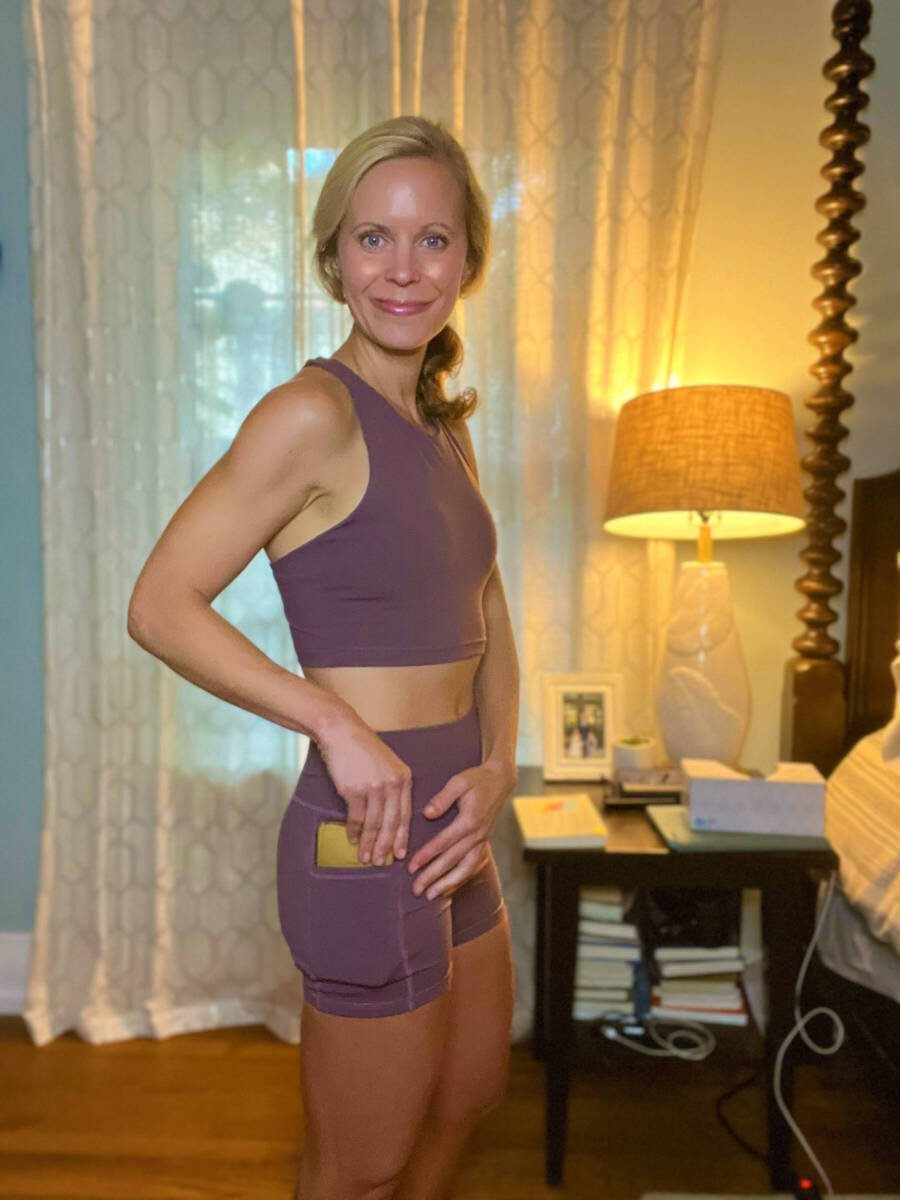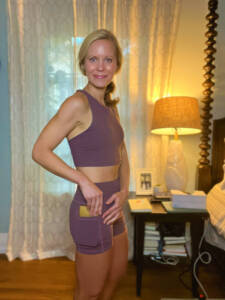 Most of my best women running shorts with phone pockets feature tight or compression shorts. Some of them are long like biker shorts. Others are short like track shorts. Three of the below shorts are flowy traditional running shorts style. They still manage to hold a phone without it bouncing and also have space for energy gels.
All featured are comfortable, breathable, attractive, and form-fitting, and don't give you "sausage legs." Several of them you can wear around town in addition to on long runs and track workouts.
The below list also includes an array of prices including shorts that are under 12 bucks! How in the world?!
I feel certain you will the right pair of running shorts that hold a phone in this list for you!
The best running shorts with pockets include: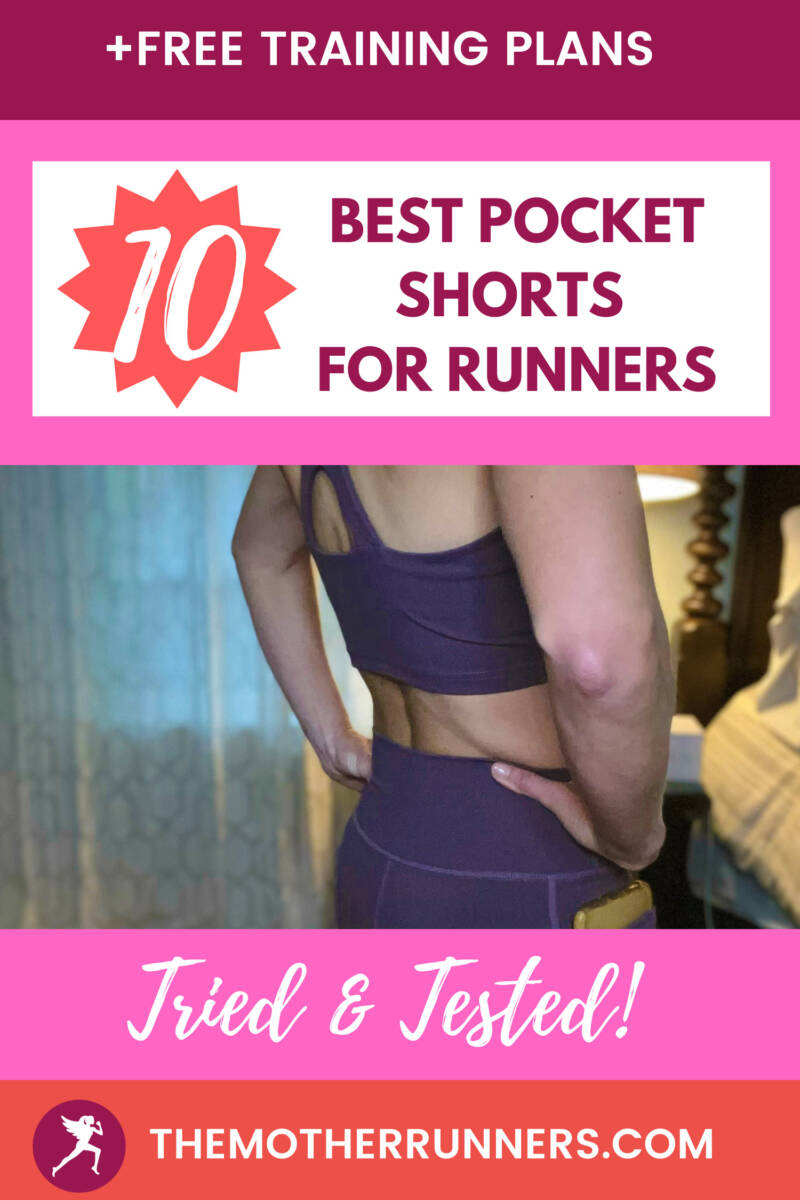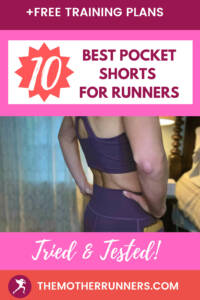 Relay Active Madison Pocket Shorts
Tracksmith Lane Five Shorts
Lululemon Wunder Train Shorts
Lululemon Nulux Pocket Shorts
Vuori Studio Pocket Shorts
Brooks Chaser Pocket Shorts
Soothfeel Women's Pocket Shorts
Oiselle Pocket Jogger Shorts
IUGA High-Waisted Shorts
Kiava Deep Pocket Shorts
Okay, let's get to the nitty-gritty of these pocket running shorts!
Related: How I Fueled my 2:54 Marathon
10 Best Women's Running Shorts with Pockets
I am starting this list with my hands-down favorite shorts—the Relay Active Madison Pocket Shorts.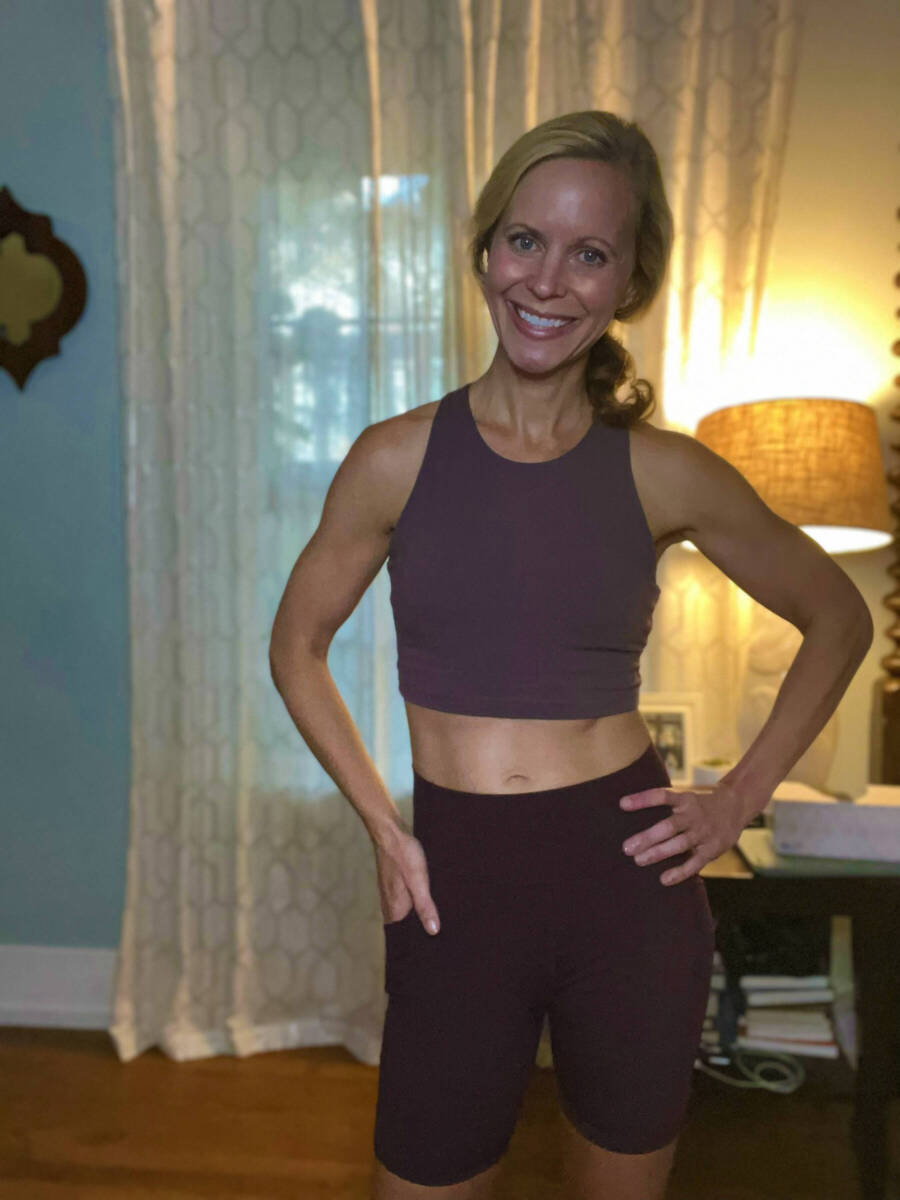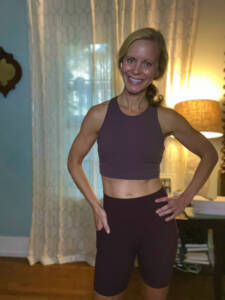 I have recently become obsessed with Relay Active, which is founded by Ann Mazur, Olympic Trials Qualifier for the marathon and founder of Runners Love Yoga. The cut of these 4-inch Relay Active shorts is so attractive and flattering. The fabric (which comes in the most gorgeous patterns and colors) is the softest I have ever felt. And they don't ride or bunch. These are the best shorts I own!
The drop-in pockets of the Madison Shorts are long and spacious so you can put your phone in one side pocket and fuel or credit cards in the other. I wear them for both speed workouts and longer runs. Pair these running shorts with the Kella Pocket Crop or Brooklyn Pocket Bra. If you prefer a longer inseam, the 5.7-inch inseam Rachel Pocket shorts are a great option! I didn't think I would love a longer inseam, but I do (!) because these are just like the Madison, just longer.
Pros
Ultra comfortable fit

Relay Active Madison pocket shorts

Breathable and soft fabric
No chafing, riding, or bunching
Two spacious pockets
Affordable and high quality
Cons
No inside pocket if you like that kind of thing
Related: Safety Tips for Runners & Best Personal Safety Devices
How many pockets can you fit into running shorts? Well, the Tracksmith Lane Five Shorts have five pockets—two side pockets on each side and a zip pocket on the inside. These pockets allow you to store not just your energy gels but also your phone and other small items.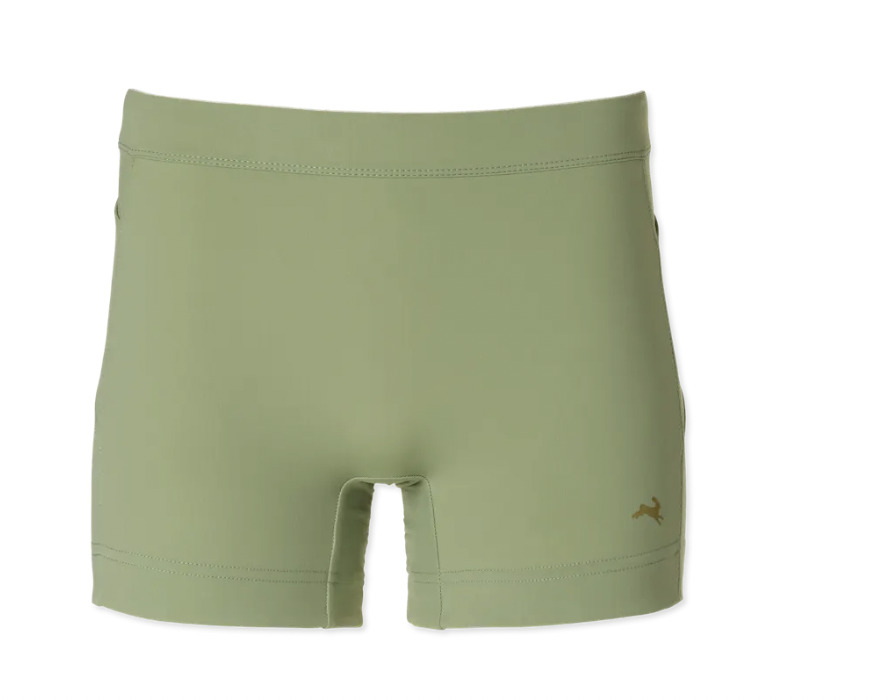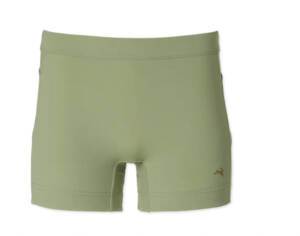 The flattering 4.5-inch inseam makes you feel fast, not like you are wearing bike shorts. Plus, these shorts don't ride up on either long runs or fast track sessions thanks to a grippy inseam. They come in traditional autumnal Tracksmith colors. The nylon elastane blend moves with you and stays cool. The wicking mesh inside liner in the crotch and pocket panels help keep these cool and dry where it counts to cut down on chafing. Pair with the matching Tracksmith Allston pocket bra for optimal storage.
Pros
Doesn't ride up
Flattering inseam cut

Pin these shorts with pockets for later!

High-rise
Class Tracksmith colors
Cons
Sizing runs average in legs and roomy in waist for some
Related: 7 Best Pocket Bras for Runners
Runners love Lululemon running shorts. These shorts have spacious side pockets where your phone can drop right in. Your phone stays put while running and doesn't jiggle around. The Everlux fabric keeps you cool and dry. An internal pocket allows you to keep your card and keys with you. A waistband drawcord allows you to keep the shorts in place.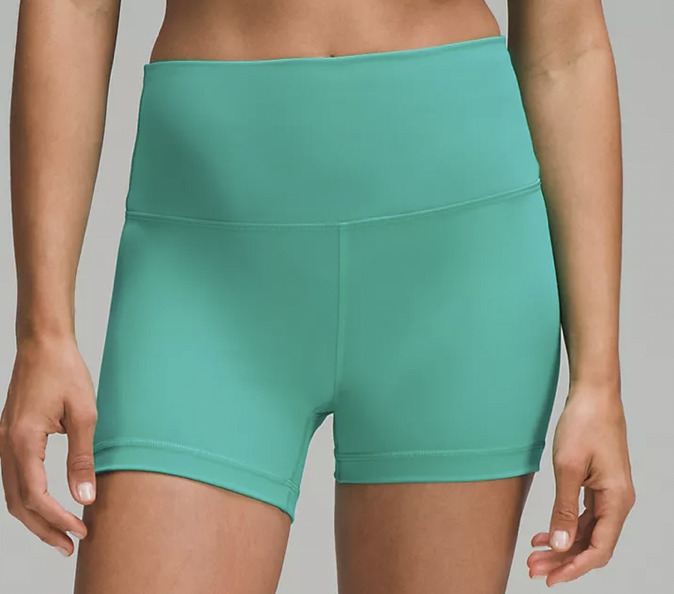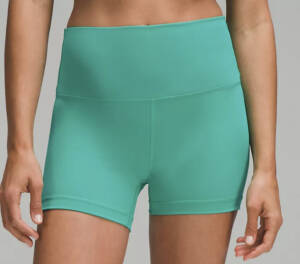 They are compressive so many runners say they had to size up to avoid "sausage legs." Some runners complained of these shorts riding up when they ran while others rave about the soft fabric and colors. I believe sizing up may help you avoid these them from riding up. Another option is the Lululemon Align pocket shorts. I didn't include these Lululemon shorts in this list because the soft cottony fabric pills after washing and also they are out of many sizes.
Pros
3 pockets for storage of phone, card, and keys.
Gorgeous vibrant colors
High-rise for a flattering fit
4-inch and 6-inch option
Athleisure suitable for wearing around the house and out and about
Cons
May ride up while running
Sizes small
Related: What Running Shorts are Better: Vuori vs. Lululemon
Well, I couldn't help it. I had to include another Lululemon running short because I do love this flowy design. This pair of shorts features a zippered pocket on the back waistband. The phone fits snugly on your back though you can still FEEL it (I have a weird bony back so perhaps it is worse for me).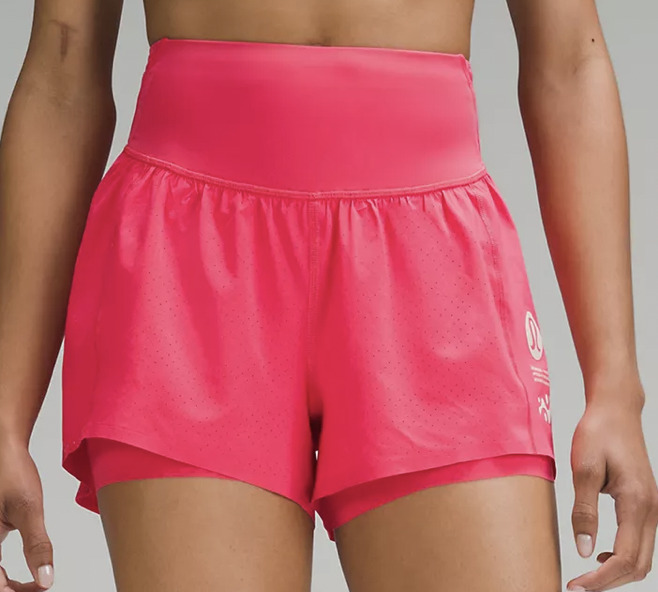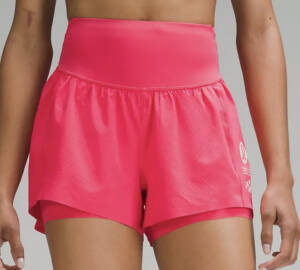 If you don't want to feel your phone, slip it into the inside pocket hidden in the built-in liner compression shorts underneath. Beneath the back waistband pocket is an opening for you to slip your shirt in should you get hot. The high waist covers your tummy and the sweat-wicking fabric keeps you dry. The biggest complaint for these shorts is that the inside lining does roll up during fast running. I love these shorts best for easy base-building runs and longer runs.
Pros
Flattering and relaxed fit
Light and airy feel
Pretty colors and design
Lots of secure storage
Cons
Rides up on the inside and can chafe
Only a couple of color options
Related: The 4 Best Bras for Large Busts
Wearing Vuori is part of my uniform. I set a goal to try to NOT wear Vuori everday but I inevitably fail. Why? Because Vuori is so comfortable and cute, and wears so well. Indeed, my joggers that I practically live in still look like new! So when I found that that Vuori had running shorts with pockets, I was thrilled. The Vuori Studio Pocket shorts featuring a 5-inch inseam are buttery soft, as you would expect from Vuori.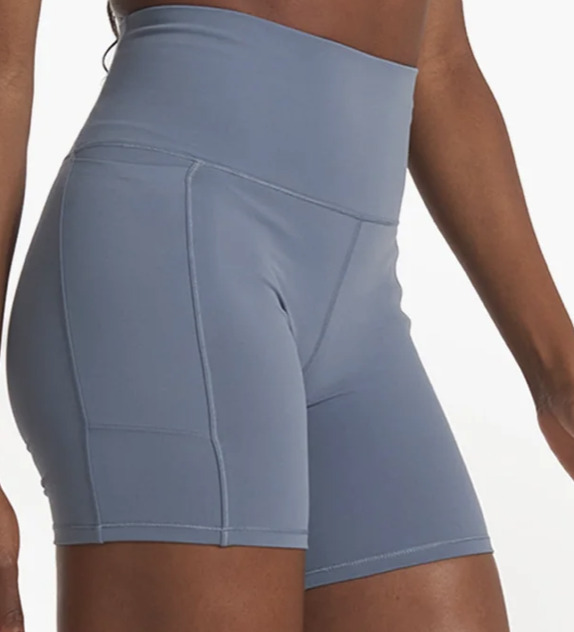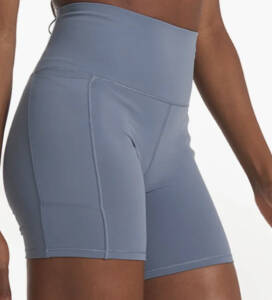 They feature two side pockets for phone or fuel storage plus a hidden inner pocket. They are high rise and don't ride up during running—but they do if you wear these for lifting. So don't do squats in the Vuori Studio Pocket Shorts unless you want to show your goods. Like all Vuori, the four-way stretch fabric moves with you so no chaffing. Plus, this moisture-wicking fabric keeps you dry except for in excessively humid conditions.
Pros
Smooth and soft fabric
No slip or chafing
Great fit
Cons
Limited colors
Rides up during squats or marches
Related: 6 Best Energy Gels for Runners
These Brooks shorts features a sizable zip pocket in the back at your low back, fitting your phone in the least bouncy way for this traditional style of running shorts. How does that work? Well, they feature a lightweight biker shorts style with a traditional running short overlay. Therefore, the phone fits into the compression shorts portion.
These pocket shorts also have a bungee cord for your key and two smaller pockets in the front waistband for small essentials.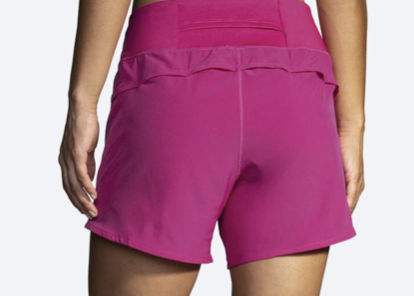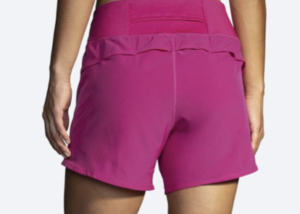 The Brooks Chaser Shorts are comfortable, sweat-wicking, breathable, anti-chaffing, comes in lots of colors and patterns, and features an inside liner. The soft and flowy material basically makes it feel like you're not wearing anything at all (but you are! You are wearing really cute shorts!).
Pros
Unique style for pocket shorts
Lots of patterns and colors
Ample storage
Moisture-wicking and lightweight fabric for minimal chaffing
Elastic waistband with Infinity drawstring
Cons
Long for my taste
Material bunched in inner thighs for some runners
Related: How to Fuel Before, During & After Your Marathon
If you want a Lululemon-style running shorts without the price tag, then the Soothfeel Women's Pocket Running Shorts are your shorts. For only 25 bucks, these 3-inch inseam running shorts are soft, flowy, and breathable. Like with the other inexpensive shorts on this list, just be sure to wash on delicate and air dry so they last longer.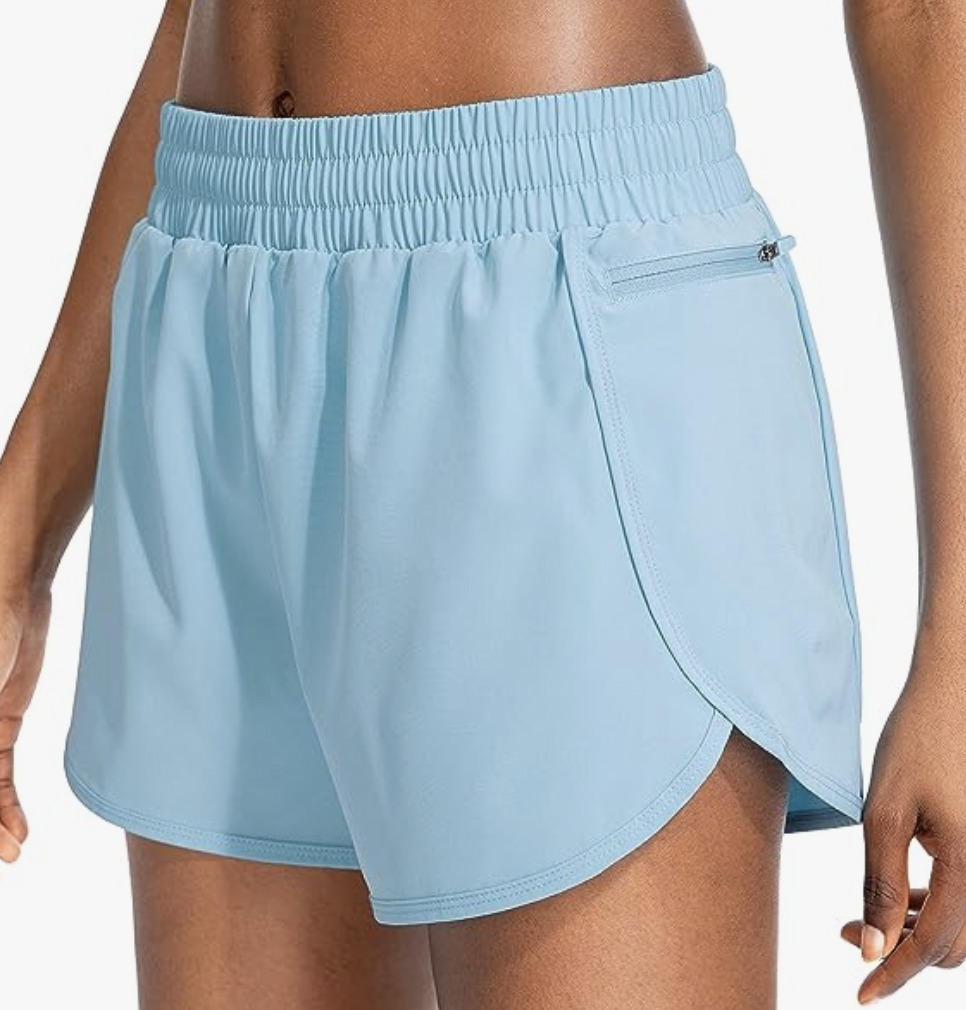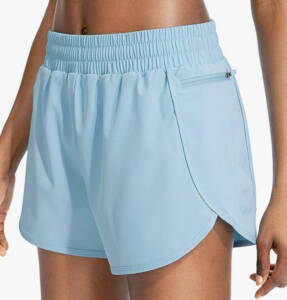 These shorts have a zip pocket on the side so wide it holds your phone. Your phone will bounce with faster running but these shorts will suffice for easy base-building miles. The fabric wicks away moisture and these shorts come in every color imaginable. They are definitely worth the $25 investment on Amazon.
Pros
Flowy and comfortable
Inside drawcard and built-in liner
No bunching or riding up
High-rise waist is flattering
Tons of colors to choose from
Inexpensive!
Cons
Not the best quality so wash with care!
Phone bounces on faster runs
Oiselle is a company by women for women. And they said the women have spoken, so they gave the women what they want. Pocket shorts! The Oiselle Pocket Jogger shorts are made in soft, stretchy yet form-fitting material that features 5 pockets including three in the rear waistband including one zip pocket plus two deep pockets for holding your phone on the side. All materials stay put while running.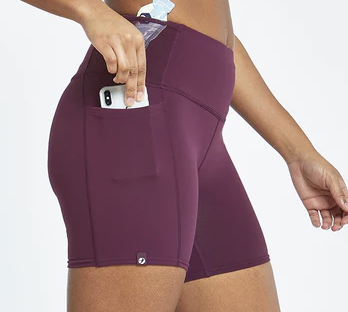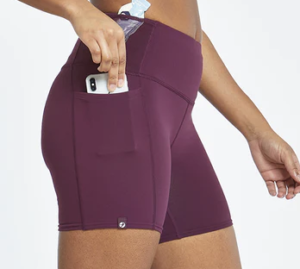 The Oiselle pocket shorts come in several pretty colors. The biggest downside is that they have a tag on the side that chafes so be sure to cut that out if you can! For most wearers, these 5.25-inch inseam pockets shorts stay cool and in place, even on race day!
Related: Best Nursing Sports Bras for Running
Pros
Interior drawcord

5 pockets for phone, fuel, and belongings
Pretty colors
Moisture-wicking
Cons
Tag chafes
Fabric is thicker so can get hot and scratchy
Bottom rides up for some runners
Related: 7 Best Socks that Prevent Blisters
If you're looking for a pair of straightforward running pocket shorts, the Kiava Deep Pocket Shorts are the best running shorts for you. They are simple short tights with deep side pockets and not much else. With 4 or 6-inch inseam options, these shorts are a simple and flattering fit that come in just black or dark teal.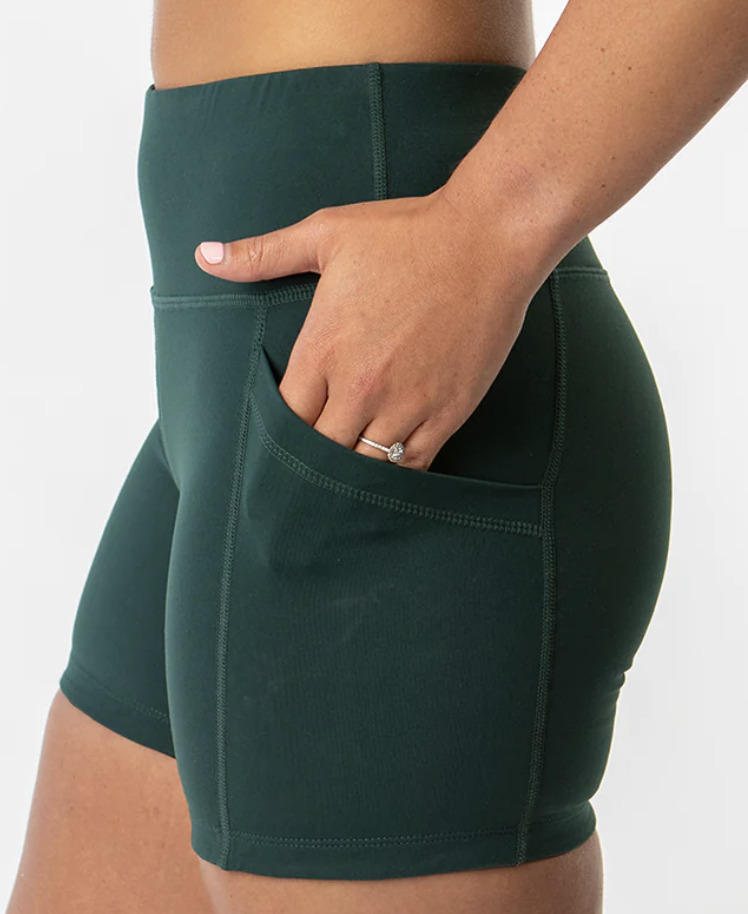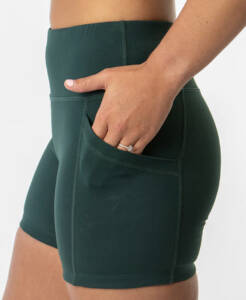 Providing support and coverage, these shorts don't ride up so you don't need to waste your energy pulling them down (which is so annoying!). Less expensive than most of the other pocket running shorts on this list, you may even splurge for two!
Pros
Simple pocket shorts design
Flattering fit
Inexpensive
Cons
Just two pockets
Not super lightweight or breathable fabric
Okay, I lied. I said the Kiava biker shorts were the simplest pocket shorts on the list. But here is another good pair of running shorts with pockets that won't break the bank. The IUGA high-waisted pocket shorts feature a very basic side pocket design. They aren't the best quality, but for less than 12 bucks, who really cares?! These IUGA pocket shorts still features a soft stretchy fabric so they don't ride up, breathable moisture-wicking fabric, and flattering high waist.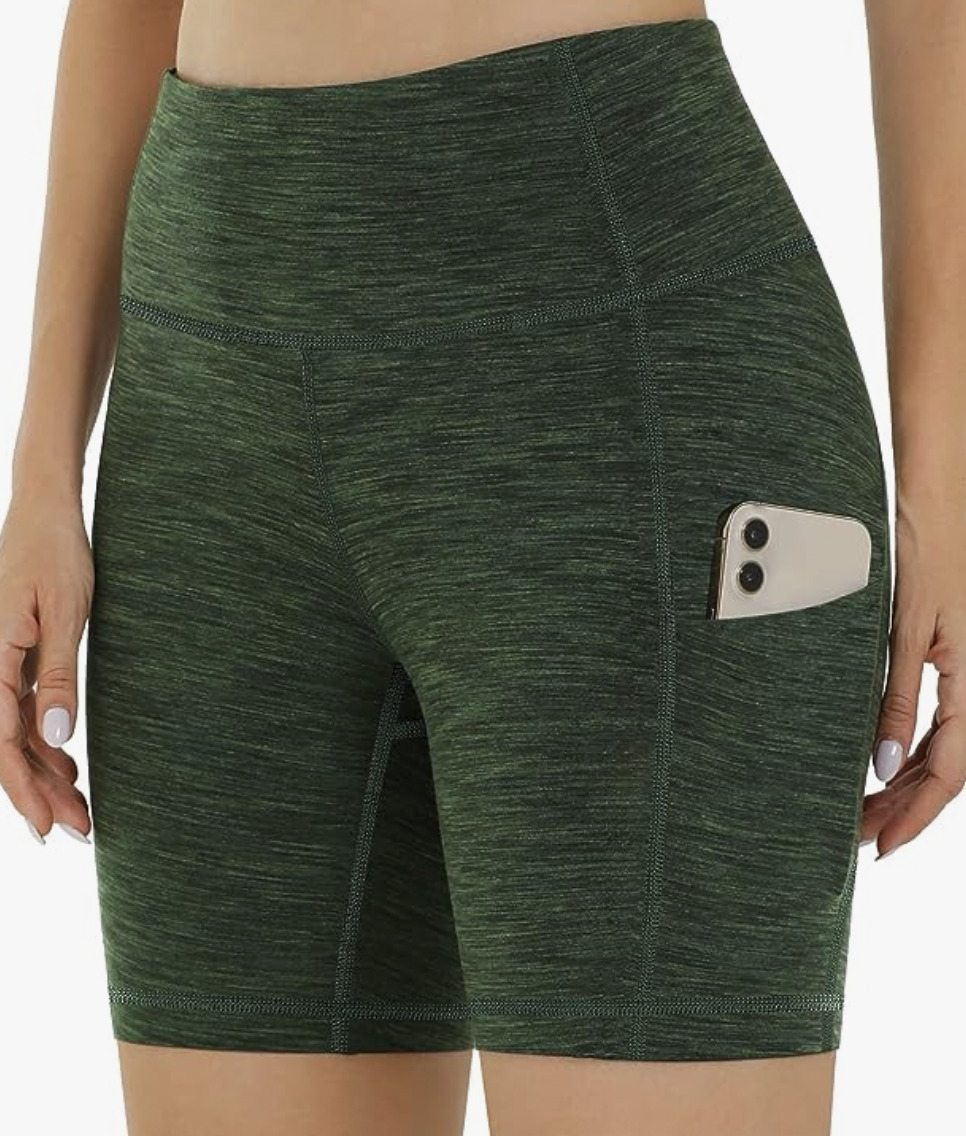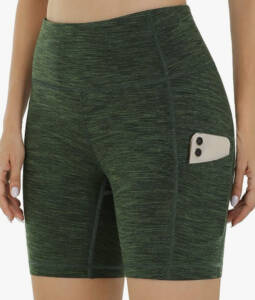 Pros
Simple pocket shorts design
Flattering fit
Inexpensive!
Cons
Just two pockets
Not the best quality—be sure to wash on delicate and air dry
If you want guidance with your running goals, check out my run coaching services. Also, be sure to check out my free training plans: