The time for running cold weather is finally here! And, it happened fast. All summer and most of fall we've been yearning to run in cooler weather. Now, it's cold enough here in Tennessee for it to snow. And, now we're facing the grim reality of how hard it is to get motivated when it's cold and dark.
But guess what? We NEED to keep going because running in cold weather is a great way to up your fitness. In fact, running coach and founder of Knoxville Endurance, Bobby Holcombe, waits all year for the temps to drop.
Benefits of running in cold weather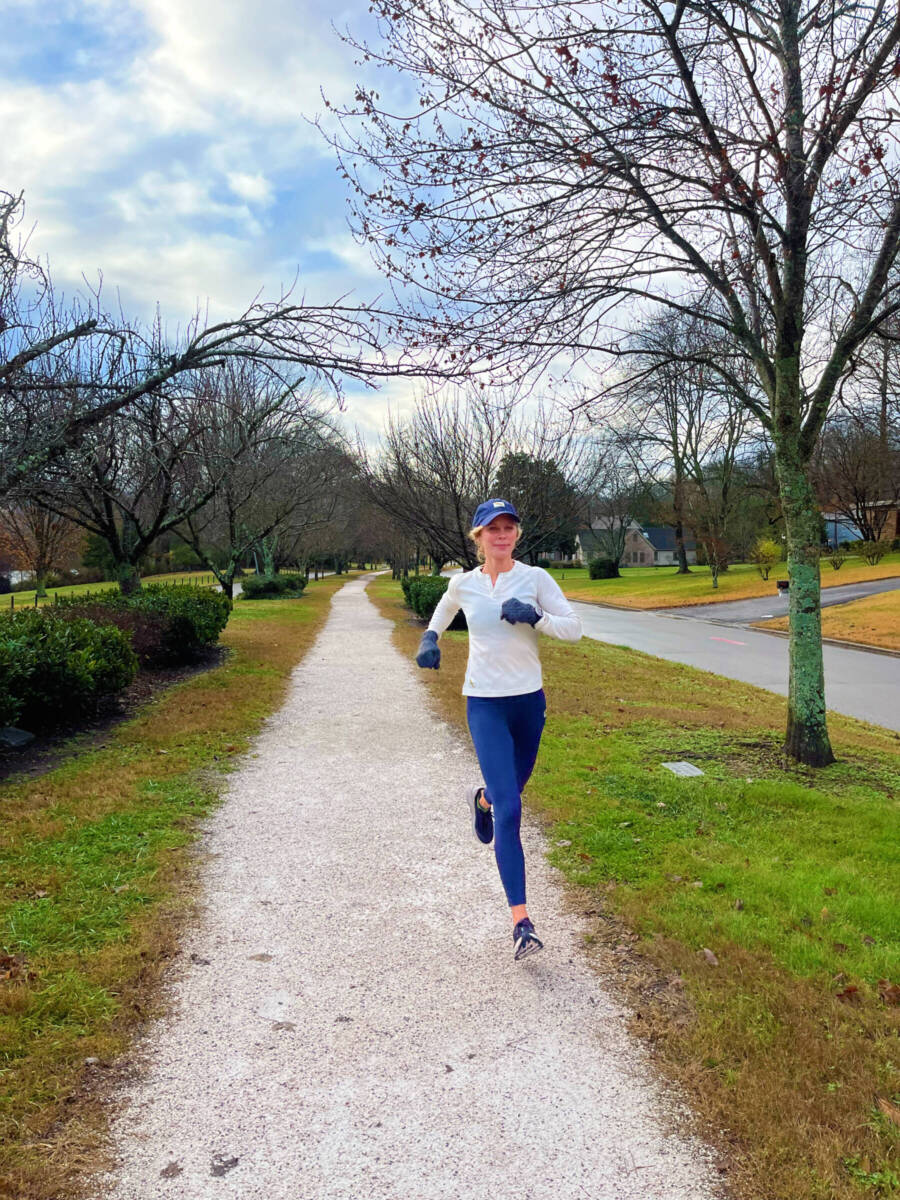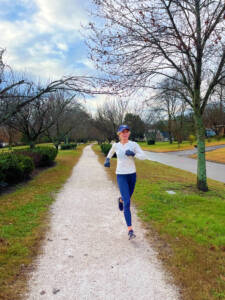 "Cooler temps are when our body can run at its best because we can have normal blood flow to keep our natural body temps from rising," he explained.
In other words, your body doesn't have to work as hard to run fast.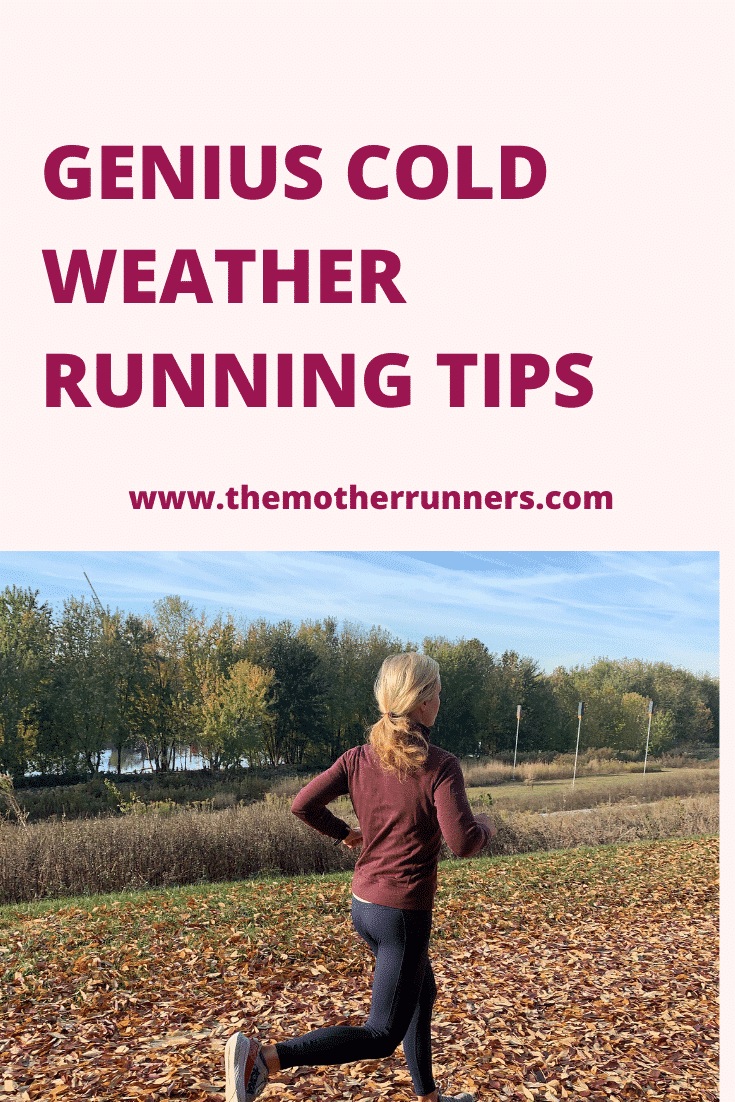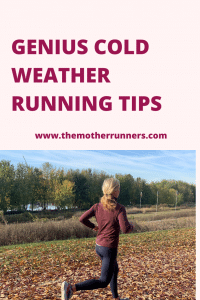 And here's a fun fact for you:
Studies show for distance runners or endurance athletes that the best possible temperatures to run in are 49 to 53 degrees.
So, mother runners, let's harness these cooler temps and get faster.
I talked to other mother runners to get the best tips on running in cold weather by yourself or with your kids.
Here's everything you need to know to make running in cold weather not only bearable but to your advantage:
Mind your kids.
First thing's first, let's talk about running with your kids in the stroller. If you have a doubt that it may be too cold for them, then it probably is. If it's colder than freezing (especially if it's a blustery day), leave them at home or hit the treadmill. If you're taking them with you, be sure to bundle them up much more than you. They aren't creating body heat from exercise like you and also may be getting some wind exposure. Be sure to also invest in a weather shield.
Related: 12 Genius stroller running tips
Find a plan B.
Speaking of treadmills, the wintertime is a great time to think of that plan B to running outside. Start now. If it's incredibly cold or too icy to safely hit the roads, or you look like Ralphie from the Christmas Story and are too bundled up to do speedwork, where can you go? Can you invest in a new treadmill, find one on Craig's list, get a day pass to a gym, or ask a friend with a treadmill if it's okay to borrow it? Get your contingency plan nailed down now so you're prepared for when that day comes.
Related: How to stay motivated with running
Call a friend.
Man, when that alarm goes off and it's pitch black and freezing (or let's face it, below freezing) and your bed is so warm and comfortable, it's beyond tempting to hit snooze or turn off the alarm altogether. That's why you need back-up aka a friend. Make a running date in the early morning hours so you won't feel like you can cancel and let her down. Trust me, it will make the experience much more fun. And, just by doing this once or twice a week, you'll start to form the habit of getting up before the sun to run. (If you need extra motivation, check out this planner by 366daysofrunning.com. It gives you pretty much all the ammo you need to get going)>
Warm-up for the warm-up.
Your muscles are going to take longer to loosen up, so allow more time to warm up. This can mean running longer but I know most of us mother runners are strapped for time, so get the process started early. You can begin in your house (with your kids!) doing activities like jumping jacks, lunges, jogging around the house, squats, etc. Your babes will think it's the best times of their lives. Then, go out and do your usual running warm-up.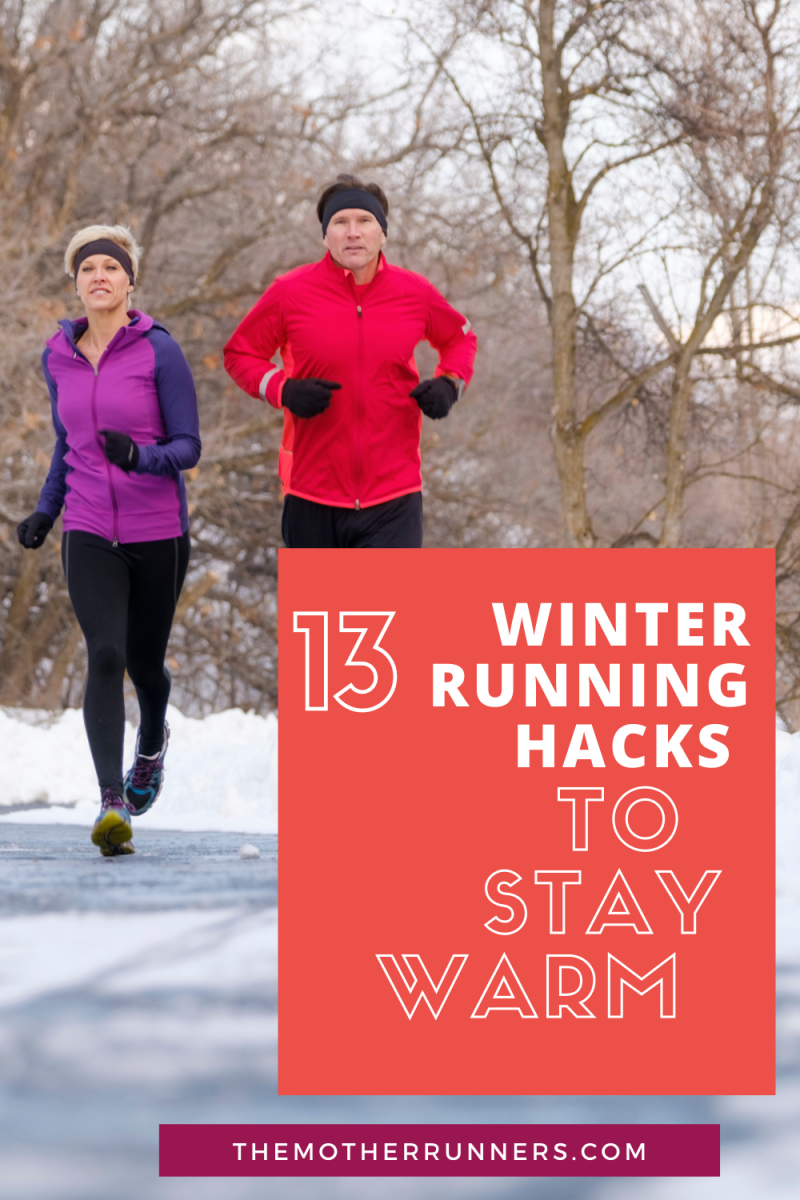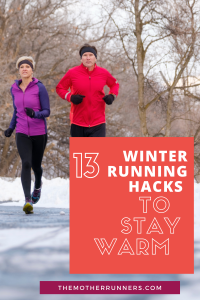 Get the best cold-weather running gear.
As a general rule of thumb, dress as if it is 10-20 degrees warmer than it is. Wear sweat-wicking gear like this Tracksmith shirt which keeps you from getting cold and wet when you sweat. Compression gear like Under Armor is also great in cold weather because it enhances your natural blood flow, keeping muscles warm and loose. Several mother runners found a tank with a long shirt over it was the perfect combo to keep warm but not overheat. When it's incredibly cold, like low 20's and below, mother runners wear parkas, winter coats, ski masks, fleece-lined pants, headbands, hats, and use ski hand warmers and buffs.
Go back to the beginning.
Sometimes waiting those two miles for your body to warm up can feel like an eternity—especially if it's early in the morning. You can bypass this discomfort by running a mile away from your house and then loop back to shed a layer. Or, I like to wear an old sweatshirt and hide it the bushes and grab it on the way home.
Protect your hands and feet.
Most mother runners prefer mittens to gloves or wear gloves with mitten covers on them. I have Reynaud's syndrome which causes my hands to get very cold and immobile quickly, and found the Ugg mittens to be the best to keep them warm. Some mother runners even opt for socks on their hands. Speaking of socks, get ones that wick away moisture and are non-itchy like these SmartWool socks.
Watch your face.
If it's seriously cold but not cold enough for a ski mask, be sure to protect exposed areas like your nose and ears with a layer of Body Glide or Vaseline. One mother runner takes a cue from how she cares for her own kids, and dabs Aquaphor under her nose to keep it from getting chafed.
Get lit.
It's darker more than it's light in the winter (duh), so be sure you can be seen. Invest in reflective clothing like these lighted Oiselle Firecracker 3/4 tights, lighted vests, and headlamps. Headlamps are great because they also light the way for you, decreasing your chance of tripping, falling, and getting injured.
Hydrate.
Even though it's cooler, you're still sweating and hydration is still important. If you run with a water bottle, just make sure its insulated to keep your hands from getting cold. Or, run with warm liquids in it. (Some mother runners even run with coffee on really cold days!).
Breathe right.
Sometimes the cold air can really hurt your throat and chest. Warm it up by wearing a ski mask or buff. Or, if you can, try to breathe through your nose.
Change Quickly.
As soon as you stop running, your core body temperature drops. So, as soon as you walk in the door, change into something dry and warm. Drink warm liquids and ideally, refuel with some hearty soup like this recipe from Elyse Kopecky and Shalane Flanagan's book, Run Fast. Cook Fast. Eat Slow.
Be flexible.
As moms, you've mastered the art of being flexible. Extreme cold and wintry weather is a time to exercise this skill. You may need to run slower or you may have to break up your run to get the miles in. You may have to hit the treadmill instead of the track to do speed. It's okay. As you do with your kids, use your best judgment and do what's best for you and your family in that moment.
If you want guidance with your running goals, check out my run coaching services. Also, be sure to check out my free training plans: