UPDATED November 25, 2022: Holiday shopping season is officially here! With that means it's time to release my ideas for gifts for runners (and mother runners!).
These gifts for runners are items that have made my life easier or better as a runner and as a mother. They aren't all specific to running. These are items that make you feel better and recover stronger so you can be your best on and off the roads. Oh, and they may make you a better mom too…
Related: How Should I Dress for Fall Running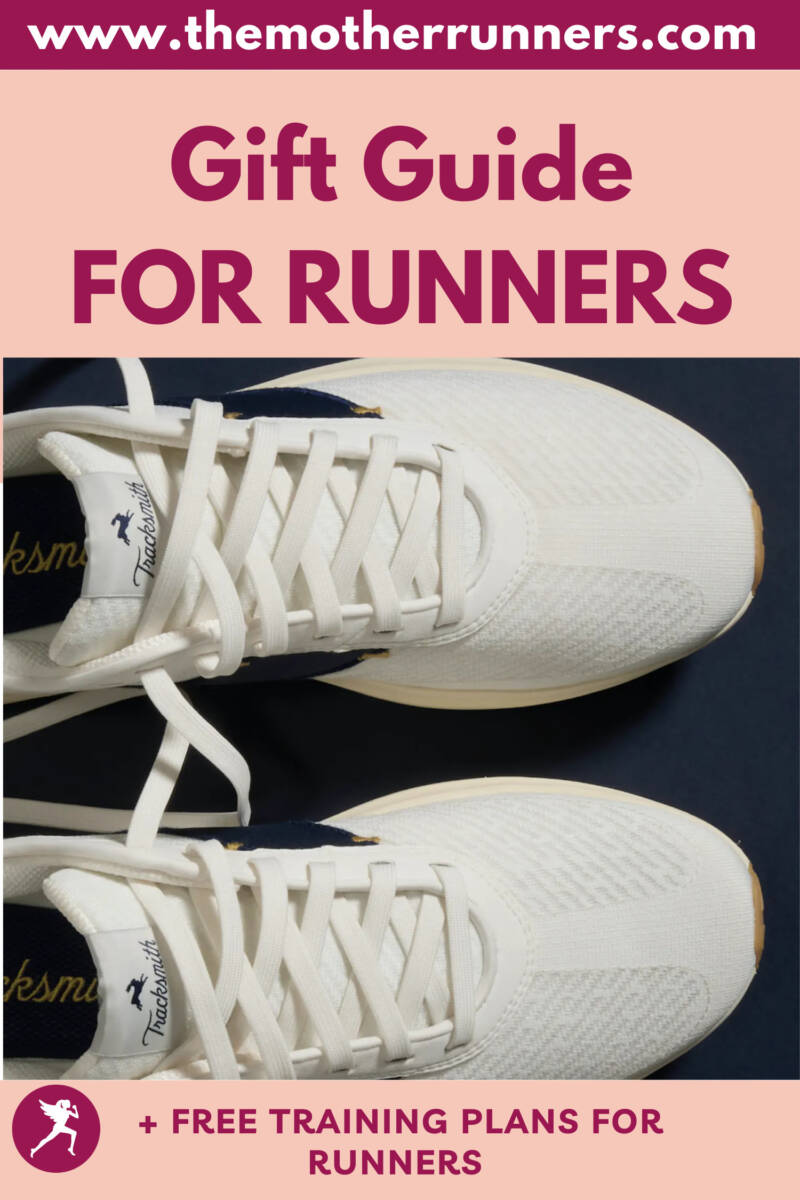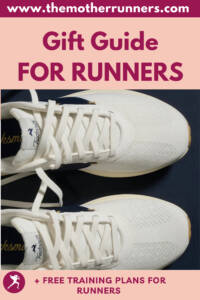 These gift ideas for runners can be gifts for loved ones or yourself! And two of them come with a discount to boot.
So, let's get going!
What do you get someone who runs?
The best gift you can get for someone who runs is something that helps them feel comfortable during or after their run, recover faster, or feel safer.
Since running is such an individual sport where runners have individualized needs and desires, it can be hard to buy items such as shoes for a runner. But you can gift them something that universally makes runners more comfortable or healthier.
The below gifts for women runners and men runners help you do that! You MAY just need to do a little detective work to find out sizing or sleep position, for example.
Related: Top Ten Winter Running Tips
What do you get for the runner who has everything?
What do you get for the runner who has everything? These gift ideas for runners! These gifts are unique and customizable. Chances are you won't find them listed anywhere else as a gift idea and your favorite runner (or yourself) will find them both helpful and personalized.
So, here are my gift ideas for runners. Save this article for when you do your holiday shopping!
9 Gifts for Runners (+ Mother Runners)
Lagoon Sleep Pillow
This is a true story. My first night with my Lagoon Sleep pillow, I overslept AN HOUR! It was a Tuesday morning when my husband came downstairs at 7:05 a.m. and gently nudged me awake.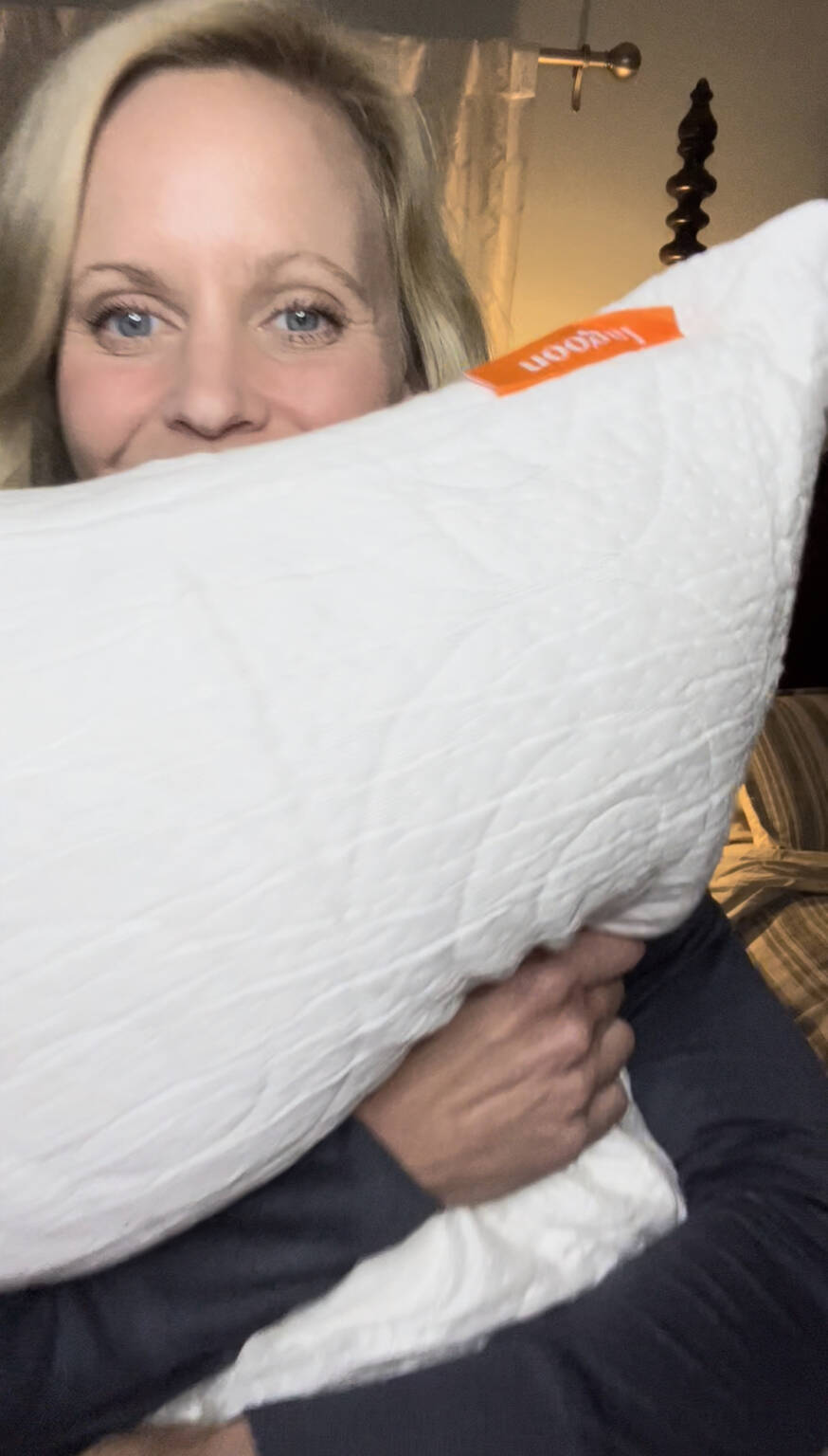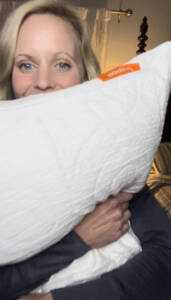 Related: Running on No Sleep: Do or Don't?
My alarm had been going off for an entire hour and I didn't hear it. Bleary-eyed, I yawned. Then exclaimed, "must have been the pillow!"
Indeed, Lagoon Sleep wants you to get deeper rest with their pillows. You fill out a short survey about your sleep goals, what kind of sleeper you are (aka side sleeper, back sleeper, or stomach sleeper) and pillow preference (firm, soft, high, low, etc.) and it recommends a model.
I got the Fox for myself and Hippo for my husband. When they arrive flat, you unwrap them and stick them in the dryer on low for 15 minutes. Your perfectly fluffed and soft pillow emerges. You can adjust the fill by taking some out as well.
Related: The Importance of Sleep for Injury Prevention
The Fox was a perfect fit for me. My husband liked my Fox too, so we ended up exchanging his Hippo for one. The Hippo was also very comfortable but too flat for our tastes.
What makes these Lagoon Sleep pillows so comfortable is that they are suited to your unique needs, extra soft, stay cool, and don't flatten out. Somehow Lagoon Sleep manages to keep them soft without losing shape as you sleep on them (as opposed to down pillows which scrunch up and stay scrunched).
Lagoon pillows are a favorite of many athletes and I'm honored to be a part of their ambassador program. What does that mean? That means you get to save 15 percent with my code MOTHERRUNNERS.
Lagoon pillows are an amazing gift for runners, family, friends, and YOURSELF!!
Previnex Supplements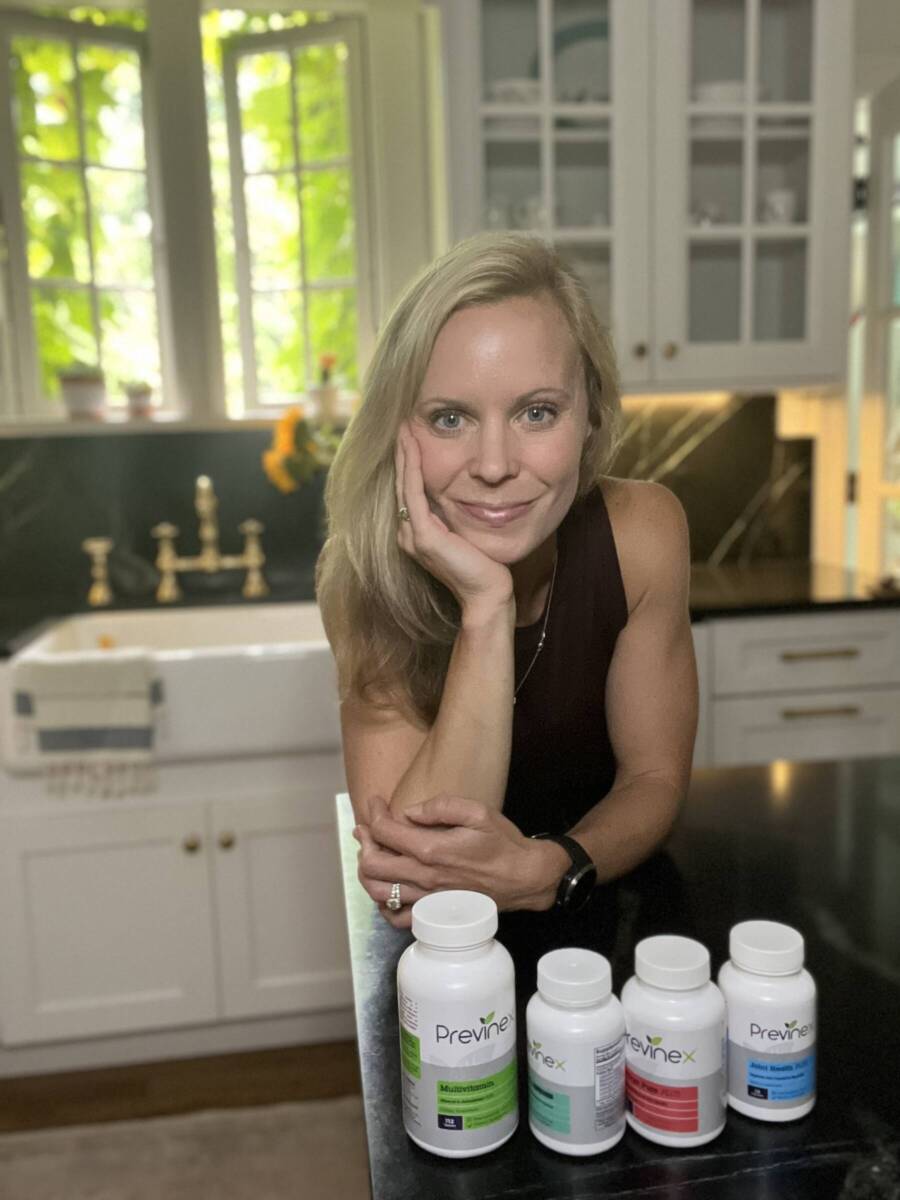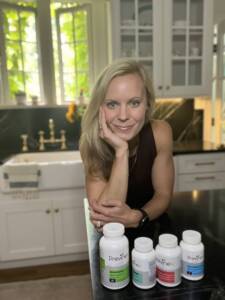 Let's be honest here. I have supplement companies reach out to me at least once a week wanting me to try (and recommend their products). I vet them and forget about them–but Previnex got my attention.
Why? First, several runners I trust take Previnex supplements and spoke highly of them. Second, when I had several meetings with the CEO, David Block, I began to fully understand his mission of creating health and his unwavering dedication to developing the healthiest, most effective supplements possible.
Related: The 12 Best Supplements for Runners
So, I gave them a whirl taking their multivitamin, joint health, omega plus, and probiotic supplements. I began this at a time when I was finally building back my training after almost three years off due to injury.
When I expected to have aches and pains, and feel tired, I didn't. As my volume and intensity increased, I still felt great. Better than I have ever felt as a "mother runner."
What's more, is that I stopped having random bloating and stomach pains, lethargic days, my bloodwork came back with the best results ever since becoming a mom, and my running performance improved.
Indeed, my first race back after just running for 5 months included a half-marathon PR of 1:20!
I can't say this is ALL due to Previnex, but I do think it is in large part due to Previnex. Their supplements include the best-sourced, clean ingredients; science-backed formulas; and are manufactured by the same plants that make pharmaceuticals.
The supplement industry is loosely regulated, and it can be hard to know if what you're buying is a waste of money at best and harmful at worst.
I feel confident that Previnex is reputable and effective. That's why you can get 15 percent off with code TMR15 plus a money-back guarantee!
Vuori Daily Leggings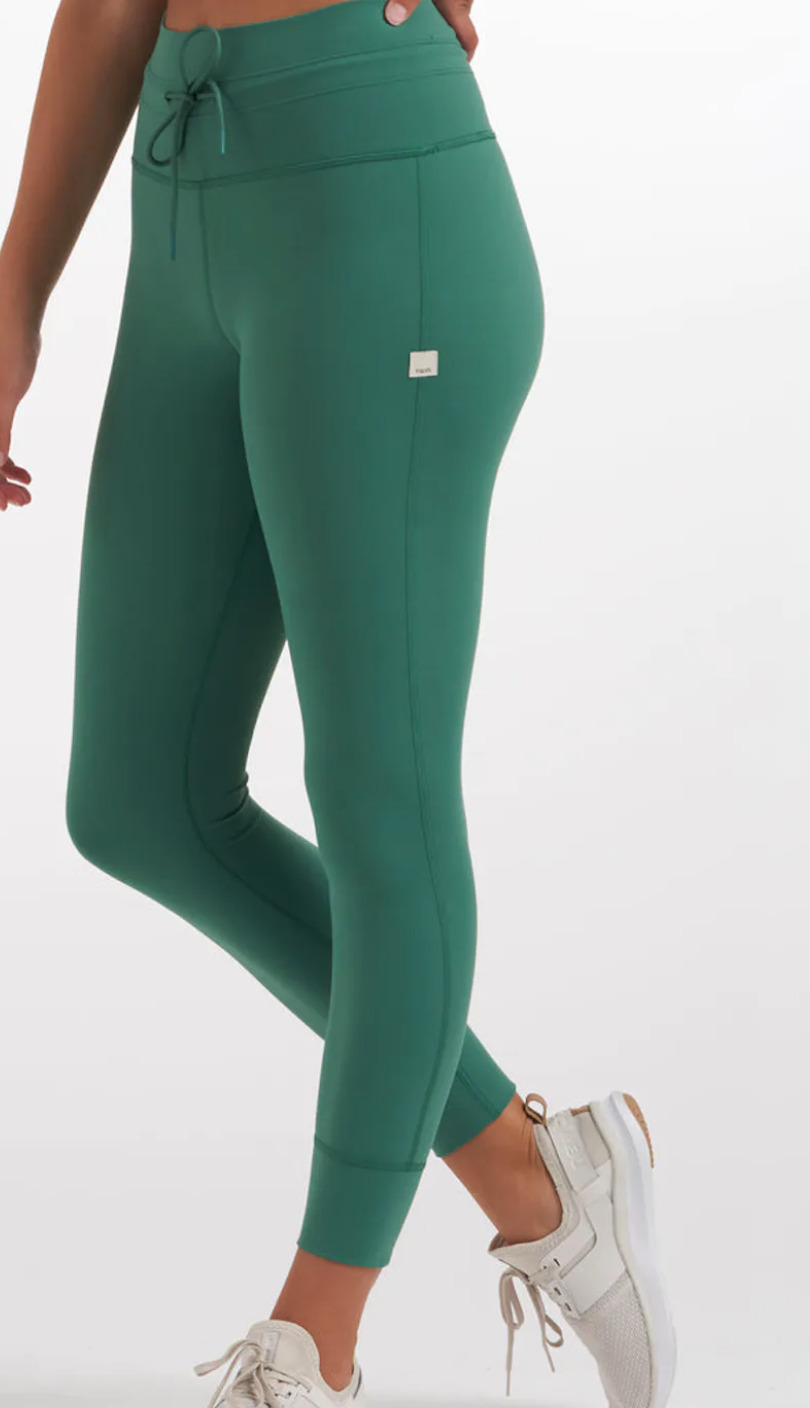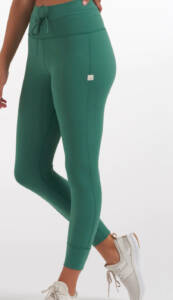 It's no secret that I have become a HUGE Vuori clothing fan. With winter banging on the front door, it's time for us to break out our leggings. I feel confident in making this bold statement: Vuori Daily Leggings are the best running tights for women.
Related: How to Run in the Snow
I love their high waist that comes with a tie and stays put, no droopy drawers or crotch. I love the silky smooth and breathable fabric that doesn't pill. The cut is cute and flattering (and style true to size). I wear the Vuori Daily leggings around the house, at school pick-up, and on the road (and track).
Related: Vuori Shorts Review for Women
They are perfect for fall, winter, and spring running. And these running tights stand up to hard workouts and washes. Plus, with their outseam design, you don't have to worry about chafing.
Get your favorite mother runner a pair, or yourself. You won't regret it! (Cost is $89.)
Victory Mother Runner Necklace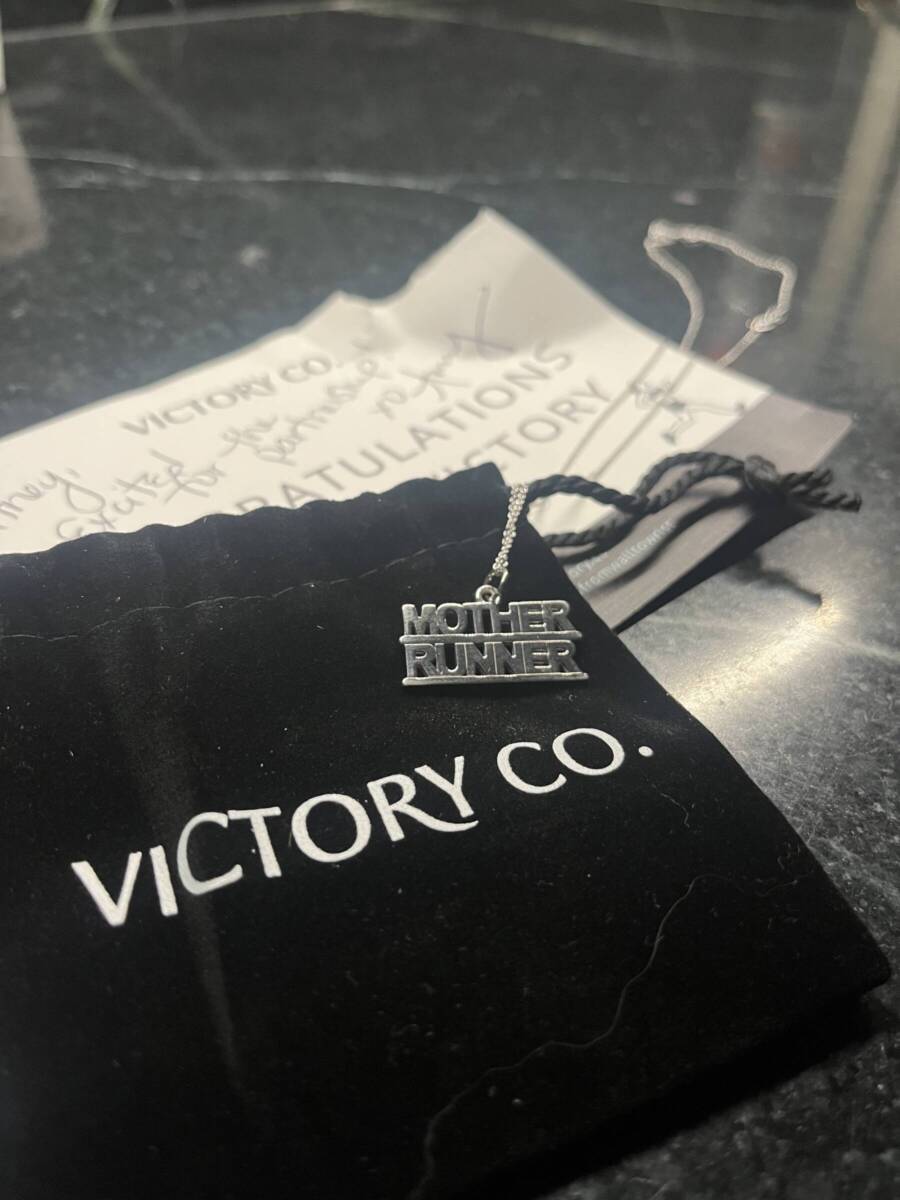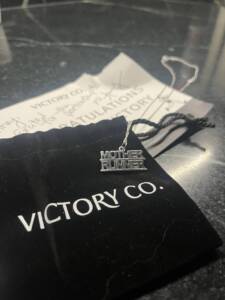 Proudly show off your mother runner status or victory with the Victory Mother Runner necklace or marathon finisher necklaces (including major marathons like Boston, NYC, and Chicago). You can even design your own! Made by mother runner Amy in the USA, these necklaces are pure silver and elegant. The marathon major charm bracelet is one of the best gifts for runners you can give! Prices start at $59. Save 10 percent with code MOTHERRUNNER10 through 12/10/22.
OOFOs OOMG Eeezee Shoe
A silver lining of tearing my plantar fascia was that I made wearing OOFOS a habit. And now that my foot is completely healed, I still live in my OOFOS sandals. My recovery is so much better with these sandals.
In fact, not only do my legs suffer when I don't wear them, I start to notice little niggles.
Related: OOFOs Sandals vs. Hoka Slide vs. Kane Revive Review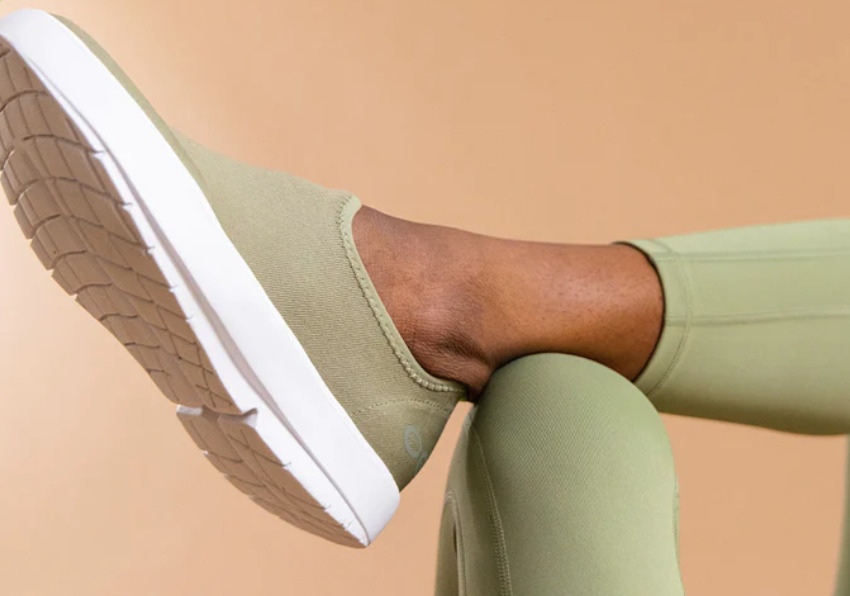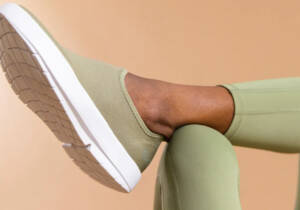 But with winter coming, I started to panic. I can't wear flip-flops when it's cold. Thankfully, OOFOs make a closed-toe shoe. This shoe still is made of its patented, science-backed foam that helps legs recover faster and includes its metarocker design.
This difference is that shoes include a 4-way stretch woven canvas-like material to contour the entire foot. They offer protection from the elements plus total comfort.
So, the OOFOs OOMG Eezee Shoe is now my go-to winter shoe when I'm not running. And, with a variety of colors, they actually don't look too bad with my jeans, cords, or Vuori leggings! Cost is $129.
Tracksmith Eliot Runner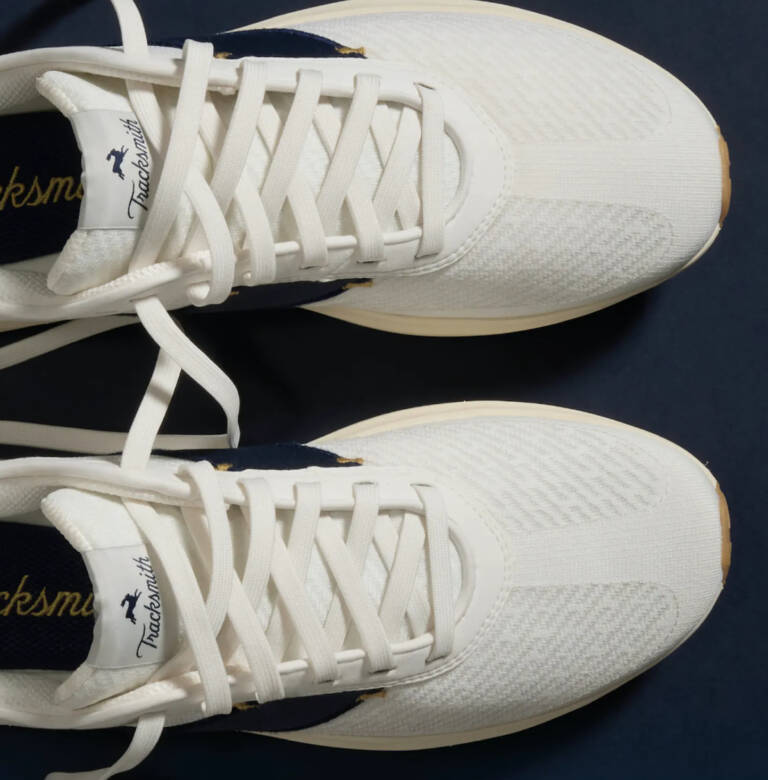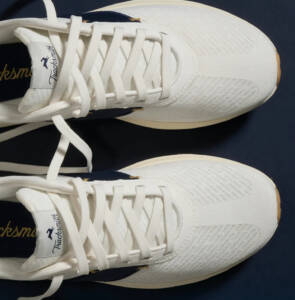 Alright, this gift for runners is a bit of an elite, highly-coveted pick—Tracksmith's Eliot Runner.
This is Tracksmith's first (probably not the last) running shoe. It's definitely "kicking it old school" (New England Prep style) in its design—much like Tracksmith's style.
And, I have no idea what the shoes actually feel like underfoot. But, I think they are fly-looking and would be a great addition to my OOFOs when out and about in jeans.
You have to sign up to get your hands (umm, feet) on the so-called limited supply (marketing ploy, for sure). So, sign-up here for a limited supply in November (just in time for the holidays, how coincidental!).
No super foam here. The Eliot Runner is an everyday trainer using lightweight Pebax polymers which reportedly offer unmatched energy return.
Air Fryer
This gift idea for runners isn't running gear BUT it is a great gift for bust runners (aka mother runners!).
I was a hold-out on the air fryer train for a while because I thought it was the next new-fangled cooking appliance set to get replaced by the next shiny new appliance. I mean, I already had a slow cooker and a pressure cooker. What else could I need?
But I was finally convinced to purchase one and I'm so glad I did.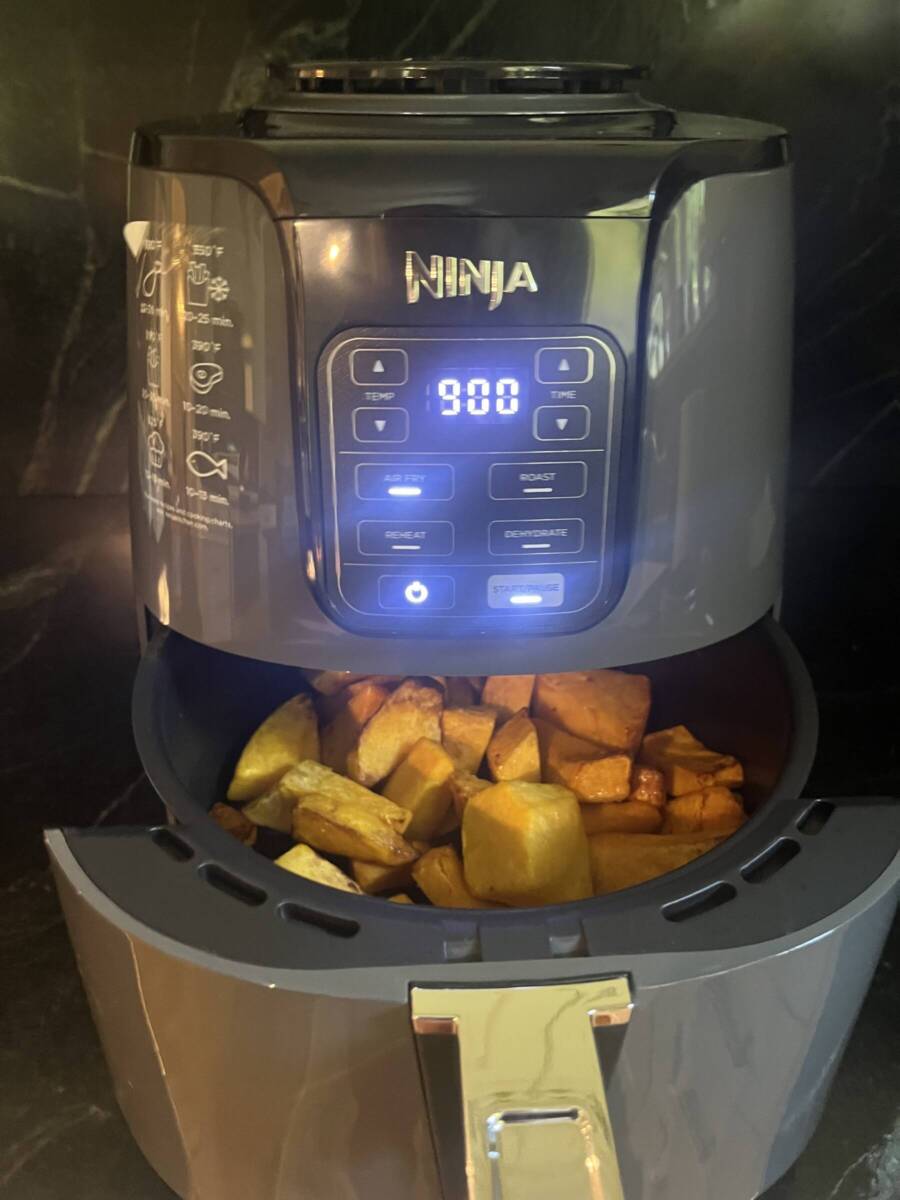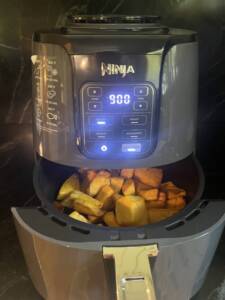 So, what is an air fryer? An air fryer is a small countertop convection oven that simulates deep frying without submerging it in oil.
Related: Healthy Meal Ideas for Runners (+18 Recipes)
What makes it worthwhile is that it makes anything crispy without the grease, mess, and time.
My kids love their food crispy, and I have a good shot of them eating their vegetables and trying new foods if it's crunchy rather than slimy and soft. It also heats up quickly, cleans easily, and reheats food perfectly—so we waste less.
(Bonus: I have no fear of blowing up the house like I did with my pressure cooker.)
I got a small Ninja AF101 air fryer for less than $100 off Amazon. If you plan on using your air fryer to cook more than one food at a time, I recommend getting a larger air fryer with double baskets.
Dr. Becky Kennedy's Good Inside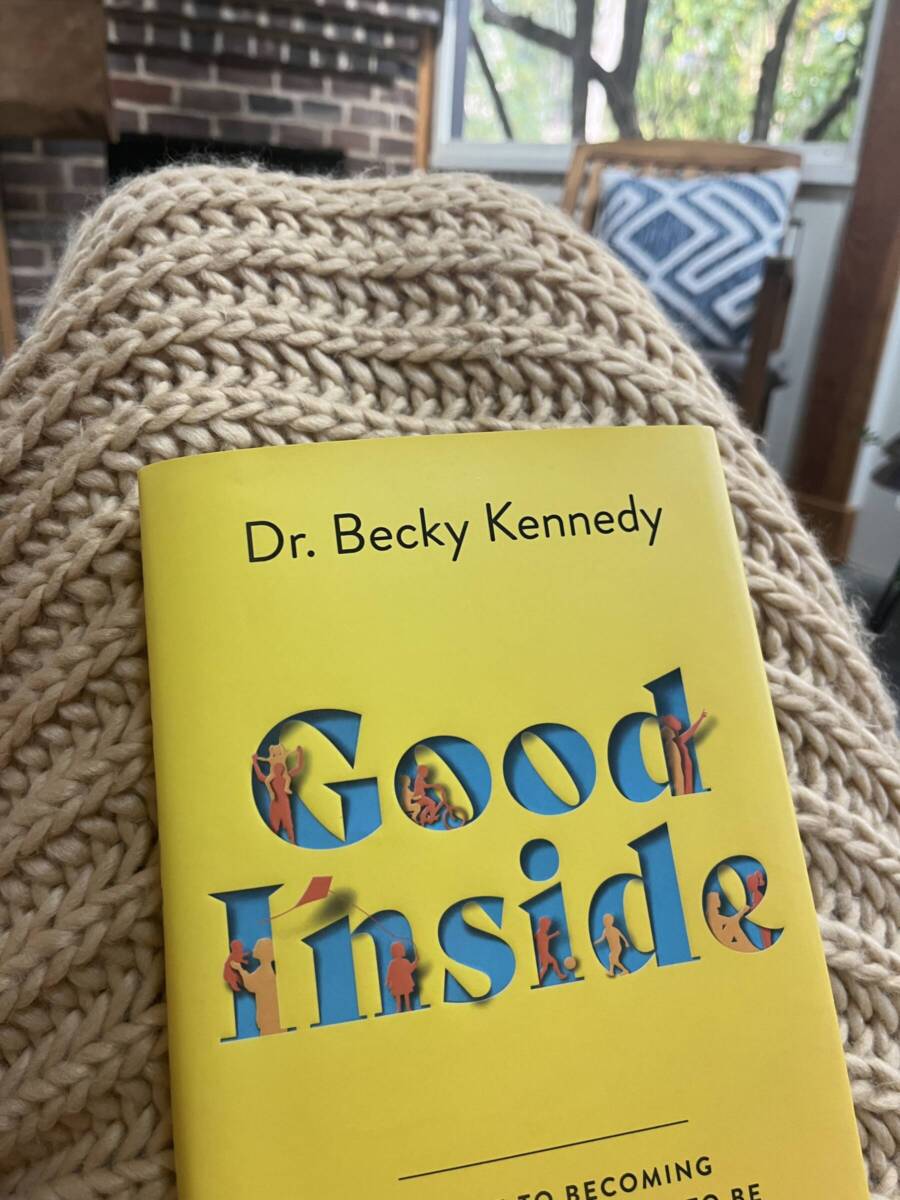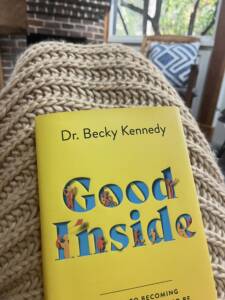 This book isn't for runners but it is for mothers (and fathers). And I would feel remiss without sharing it. Dr. Becky is a psychologist who works with parents. Her approach that we are all "good inside" and most behavioral challenges come from an unmet need such as connection is spot on.
Her advice is practical, non-judgmental, and reassuring. And her book Good Inside was released at the perfect time for us as we were dealing with my son's major kindergarten adjustment issues. (I also highly recommend following her Instagram).
Dr. Becky offers step-by-step advice of what to do when kids are fighting or throwing tantrums. She frames conflicts in lenses such as having the "most generous interpretation" of why someone is acting unfavorably which helps you approach tense situations with perspective and calm.
And Dr. Becky promotes self-care because we don't want our kids to grow up saying that "my mom did everything for me and nothing for herself"—and go on to live that subservient life as well.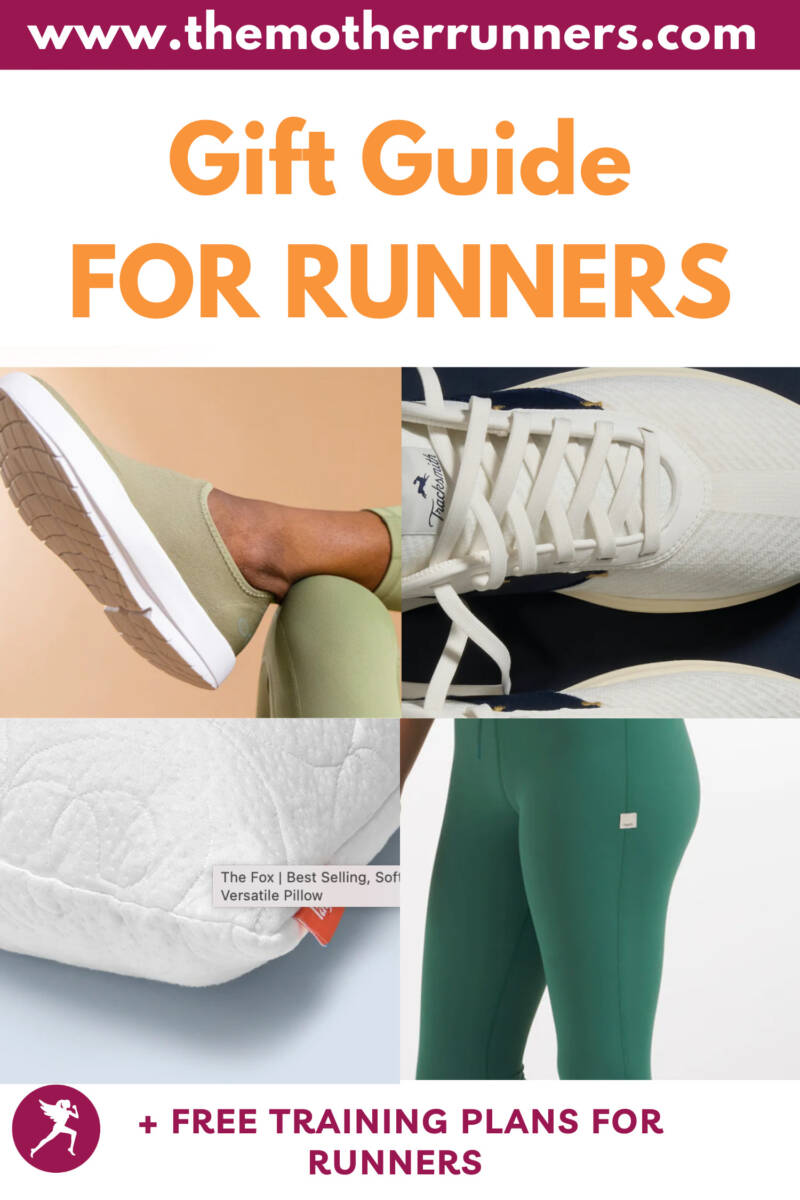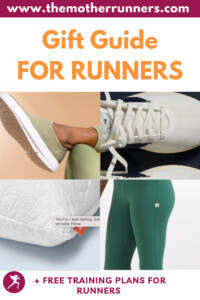 Related: 7 Reasons Running Makes You a Better Mom
We want our children to grow up wanting to continue to better themselves, have goals, grow, and be healthy in body and mind.
Dr. Becky's and my position on this align so well, which is why I recommend this book to mother runners alike.
I hope these gift suggestions help you check off your holiday gift list—and possibly treat yourself in the process!
Rollga Roller
The Rollga Roller is a repeat gifts for runners idea because (IMHO), it's the best foam roller on the market. Designed with gentle bumps to perfectly hit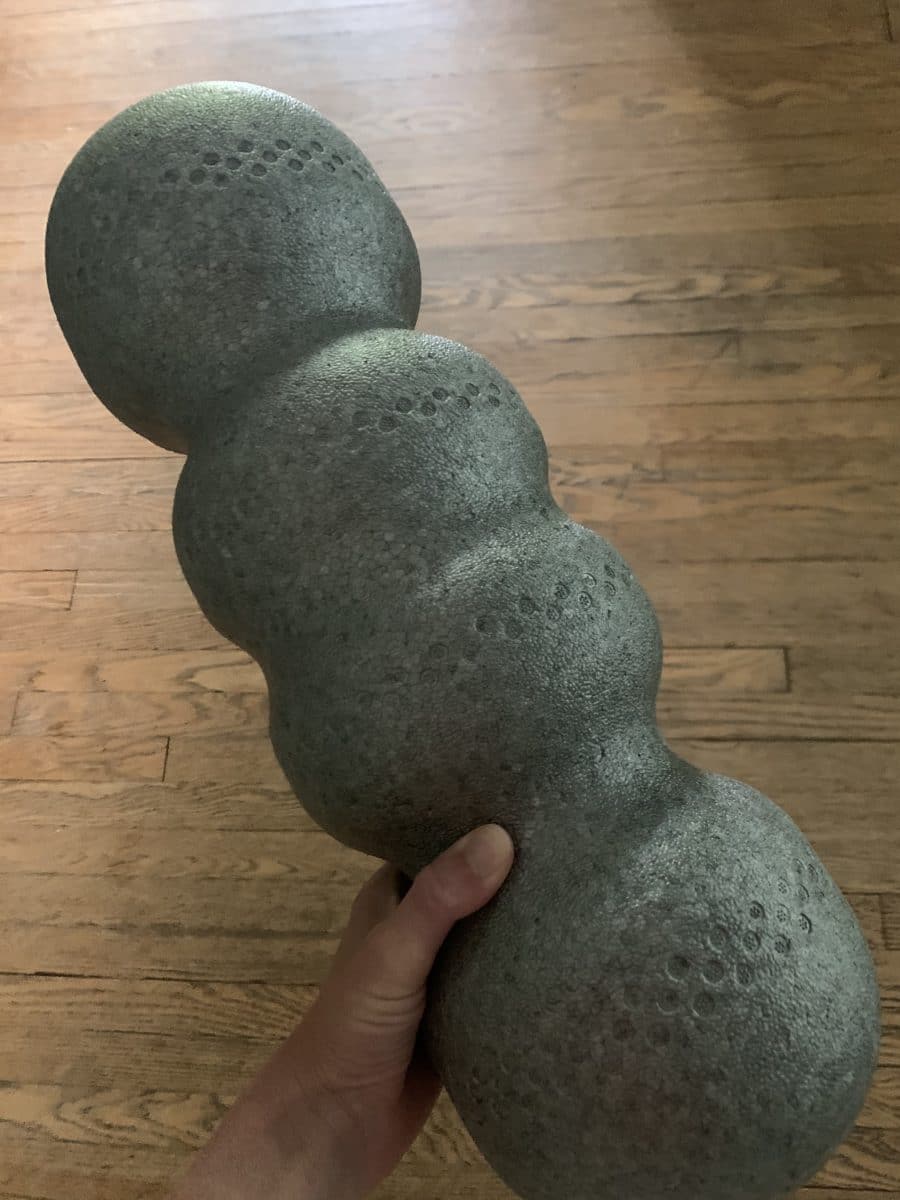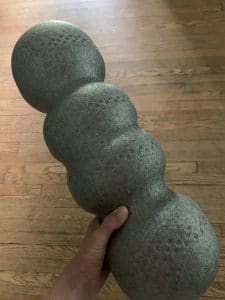 triggers spots, it's effective and feels oh-so good. Anecdotally, this roller has helped my legs feel fresh faster. And you can save 20% by using code "motherrunners20."
If you want guidance with your training, check out my run coaching services. Also, be sure to check out my free training plans: