What's harder than crawling under barbed wire and swinging from rope to rope? Being a mom. That's according to Rose Wetzel, mom and American Ninja Warrior finalist.
I met Rose in college at Georgetown University where she ran track and cross country and was always one of the friendliest people in the room. After college, Rose pursued professional running but was lured into Spartan racing. Turned out, she wasn't just fast—but also very strong, transforming her into an obstacle course champion and landing her on NBC's top-rated show, American Ninja Warrior (while as a brand new mom).
Today, Rose is a sponsored athlete with her own personal training business, RoseRunner Sports & Fitness. She's also the creator of the Stack-It! Method for moms that incorporates self-care into fitness training.
Rose spoke honestly with me about dealing with postpartum depression, the pressure to get back into shape, and how she's managed to balance motherhood with her intense athletic training. Rose is passionate about empowering women and young girls to be their very best.
Related: An interview with ex-pro runner Sarah Brown
And, I think you'll find her wisdom and experience refreshing and motivating:
What tips do you have for pregnant "mother runners" to stay comfortable and smart when running?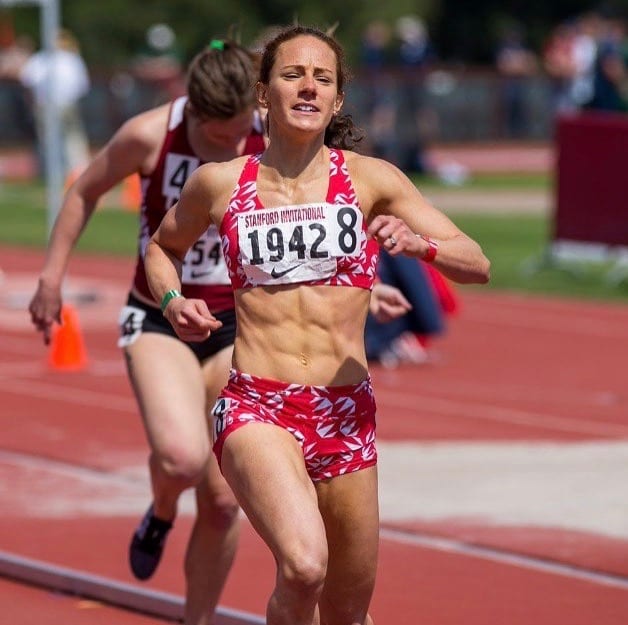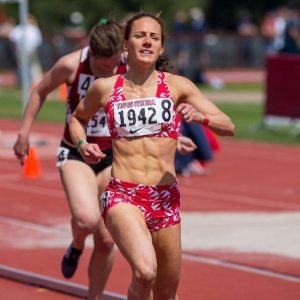 Do a fair amount of research, everything from talking to your midwife/doctor to talking to other running mothers to reading books and blogs. Then, honestly assess your running personality: are you one to run through injuries? If so, just saying to "listen to your body" might not work as well for you. You may need to have more of a definite plan, such as cutting back mileage and intensity by 30%, keeping your heart rate under a particular number, or keeping your body temperature under a certain level.
Related: Pelvic floor exercises for runners
What advice do you have for getting back into running shape after baby but also giving yourself grace?
Great question! After battling postpartum depression, yet feeling pressure and desire to perform well again as an athlete so I could keep my job, I made so many mistakes that I decided I wanted to help others learn from them, so I created that Stack-it! Method for postpartum mothers.
It provides a sustainable way to add nutrition and fitness without feeling overwhelmed, by focusing on one thing at a time and incorporating in self-care on a consistent basis. It looks like this:
Day:
1 self-care
2 nutrition
3 fitness
4 back to self-care, and so on for two weeks
Then it switches to alternating to focusing on self-care and nutrition one day and fitness the next day. For moms of newborns, the nutrition day might be something as simple as drinking 8 more ounces of water or eating an extra serving of veggies, and the fitness day might be pushing the stroller for an extra 20 minutes.
This method also helps with time management as it gives moms one thing to focus on doing well that day.
Related: Self-care tips for busy moms
What advice do you have for nursing moms trying to run? (e.g. dealing with cluster feeding babies or exhaustion).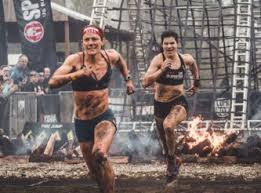 Nursing was far more exhausting than I ever imagined. Invest in a really supportive nursing sports bra. Rather than try to stick to a particular plan with specific expectations in mind, I recommend trying to gauge your fatigue level every day and run/jog according to how you feel, (without bringing a watch to remind you of how much slower than pre-baby you are running). Trust that you will feel strong and fast again – it just takes way longer than we want to.
Related: How to start running after having a baby training plan
Speaking of exhaustion, how do you handle getting in your workouts when you've been up with a sick baby (or whatever sleep stealer is happening that week)?
I take things one day at a time, staying as flexible as I can. It's not easy, but I try to look at the week as a whole, as in "I want to do one long run, two hard workouts, and two easy runs" and then fill them in when it makes the most sense, keeping the quality days for when I feel good enough to make them truly quality.
Do you have tips for acclimating a baby to gym childcare?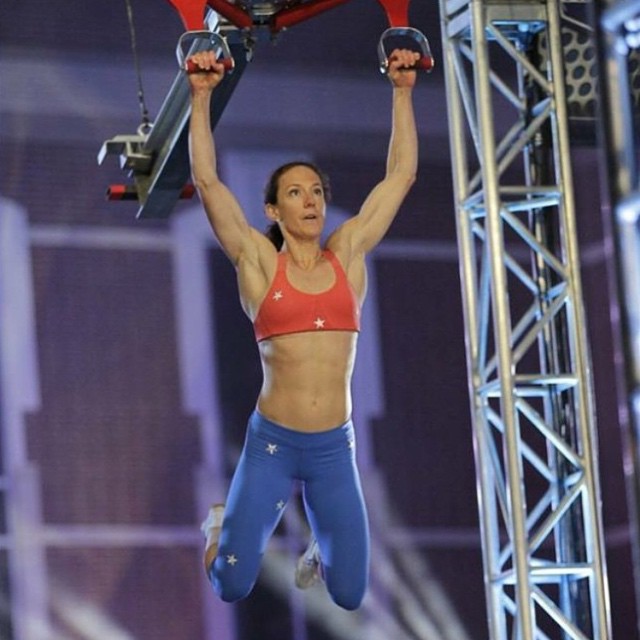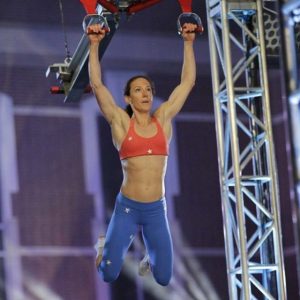 Gym daycare has been a total game changer! Every kid is different, so it may take shopping around to different gyms until you find the best fit for your kid. It may seem silly, but Tim and I chose our gym based on the best daycare fit for our kid, taking into account things like if there was an outdoor play section, which our daughter loves. Kids go through lots of phases, so if they freak out a couple of times, try again, at a different time, with a different strategy, etc. and hopefully it'll eventually work.
Related: 15 obstacles to exercise facing mother runners.
Do you have any products that you use that have been game-changers for your health/energy/wellbeing?
First thing in the morning, I start the day with a bit of self-care by taking take MitoQ, a mitochondria-targeted antioxidant supplement that recharges my "cellular batteries," preparing me for whatever the day throws at me. I eat CLIF energy granola once or twice throughout the day to fill me up with organic food that leaves me feeling well-fueled, especially before a run. My go-to fuel while running is CLIF Shot BLOKS. (I'm obsessed with strawberry!) After a good, long day, I wind down for a deep sleep with PurePower PureDown CBD/herb/botanicals.
What advice do you have for new moms, especially those dealing with postpartum depression? What helped you?
Taking pressure off myself and weaning my baby. Also, one day my watch died and it made me realize I was better off running by feel rather than trying to hit a particular pace.
Do you have any nutrition tips to make sure you always have a healthy meal on hand?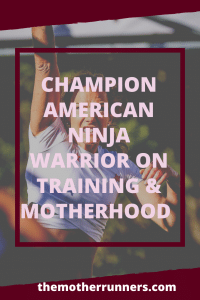 Fifty percent of how I feel on any given day is based on what I'm eating, and 95% of what I eat is based on what's available around the house when I'm ready to eat. So having healthy food on hand is crucial for me. We head to the grocery store often, and we always make more than needed for dinner so that we have healthy leftovers, which helps.
Related: 9 habits of healthy mother runners
How do you deal with "mom guilt" when training or racing?
I remind myself that running makes me a better mom – happier, healthier, with more energy for my kid. When I come back from a run, my kid is rewarded with a mom that is more fun to be around. I run for me, and I run for my kid, too.
—
Well said, Rose. Well said.