UPDATED June 28, 2022: Every day it seems a new recovery tool for runners is being released–and the Achedaway Cupper, an at-home cupping device that gives people access to cupping therapy in their own homes–is the latest. Indeed, it seems every tool your physical therapist uses on you can now be easily bought online for home use.
I felt compelled to update this review after making a mistake while using my at-home cupper. Thus, this review comes with a warning…So, read on…
Related: Do Massage Guns Helps Runners? Theragun Review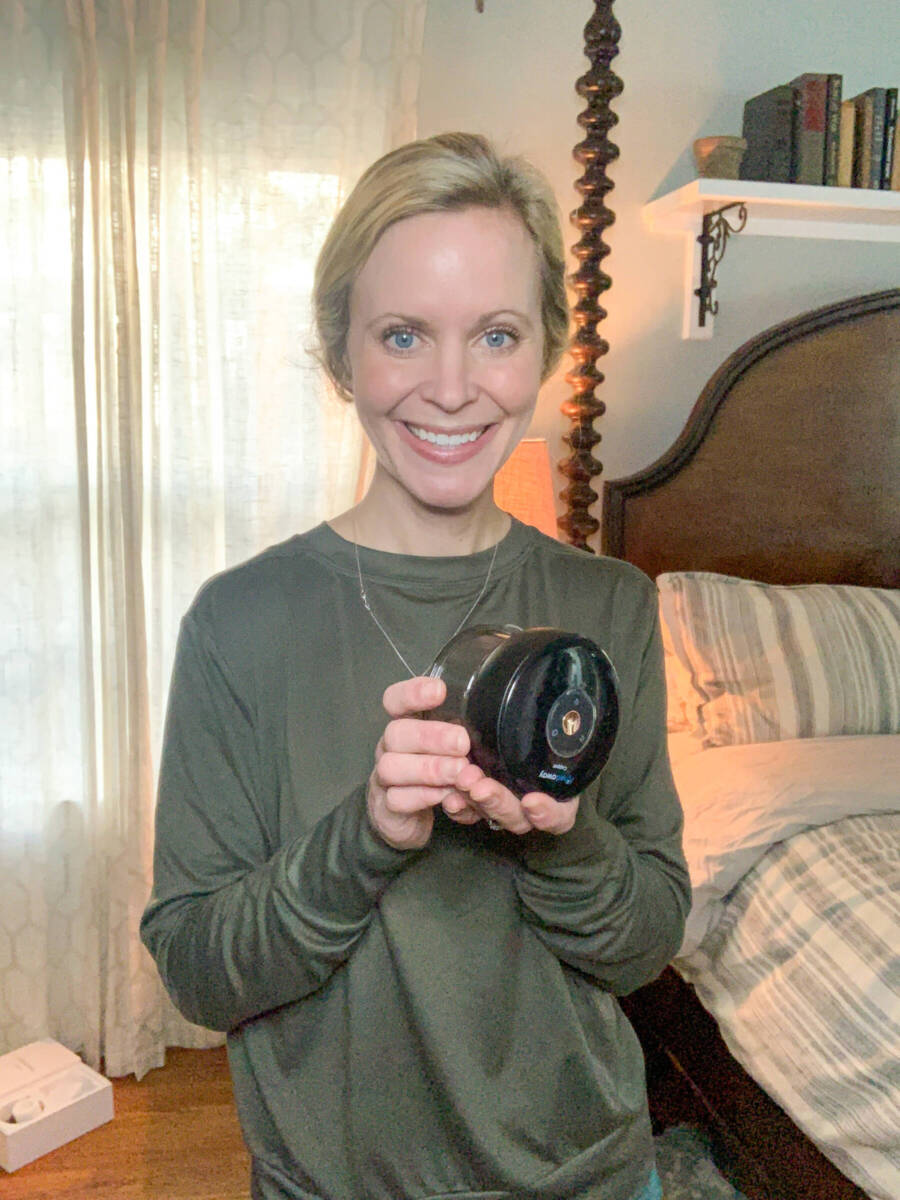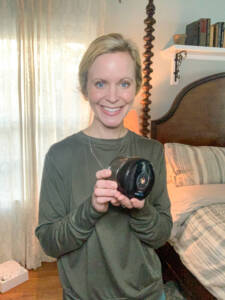 In this article I'm going to review:
What is cupping & how does it work
Does cupping work plus
My review of the Achedaway cupper
What is cupping?
Cupping therapy is an ancient therapeutic practice dating back to Egyptian, Chinese, and Middle Eastern cultures. Indeed, an old Egyptian medical textbook from 1,550 B.C. described the practice of cupping.
This therapy became well-known when swimmer Michael Phelps sported the telltale circular marks on his back during the 2016 Olympics.
Cupping is now standard practice in physical therapy, acupuncture, and chiropractic offices worldwide.
It is a therapy in which a special cup, most often made of hard plastic, is glided over the skin and then placed so that suction is created. The suction is supposed to improve blood flow and lymphatic circulation stimulation to promote healing and reduce inflammation.
What are the benefits of cupping?
The aim of cupping therapy is to promote blood circulation to reduce inflammation and promote lymphatic drainage to expel toxins. Therefore, the benefits of cupping are similar to deep tissue massage.
Cupping may relieve muscle stiffness, soreness, tightness, and knots. Cupping may also stretch fascia, important for runners.
Related: 6 Steps to Return to Running After Injury
Is cupping painful?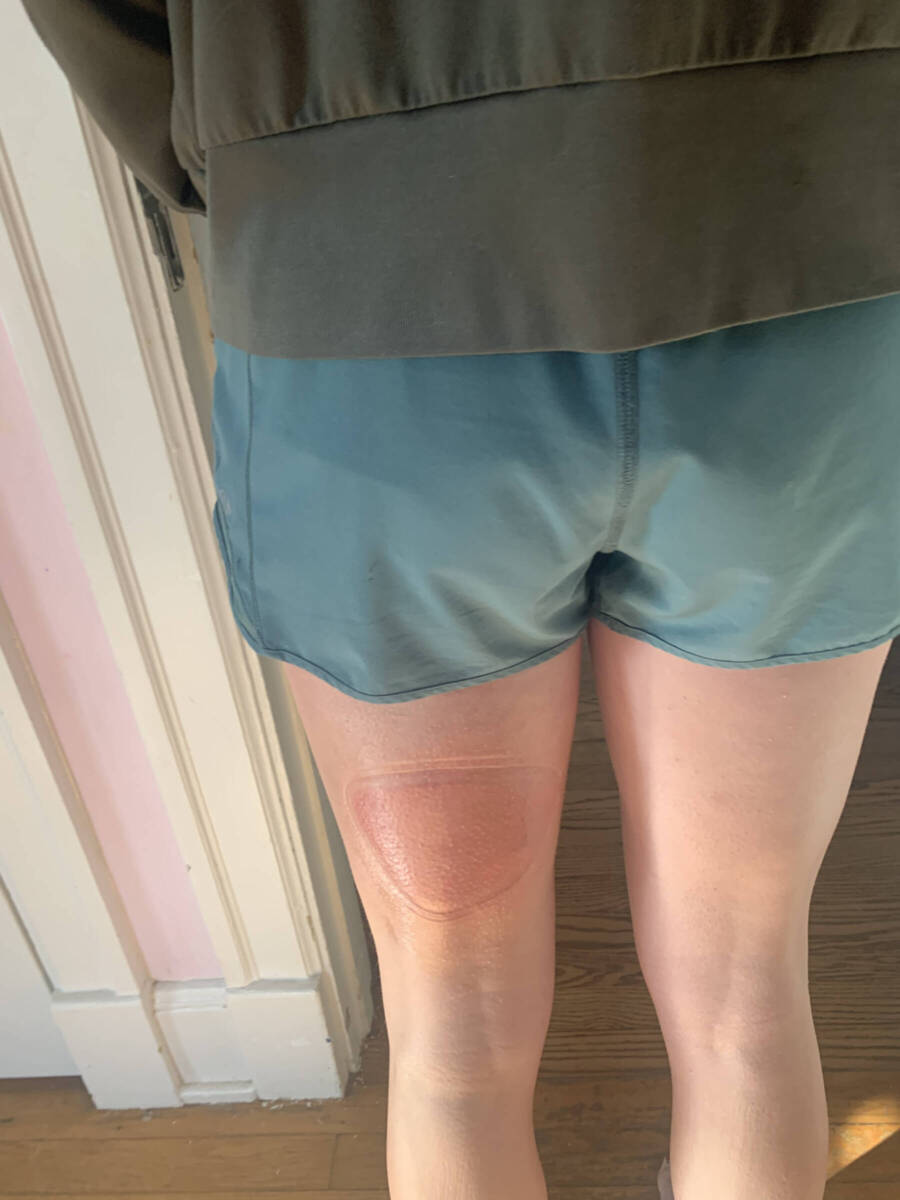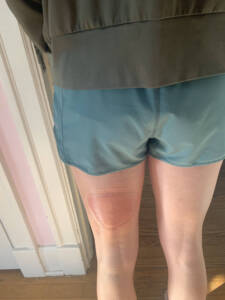 Cupping can be painful but that doesn't mean it should be. In many cases, the initial suction will be painful and then that will fade to mild discomfort within seconds.
When my physical therapist has cupped me, he will then move the cupped area, and to be honest–it hurts! For example, when my plantar fascia was torn, he would cup my foot and then bend my arch back. It felt like my skin may rip off!
Beware of cupping yourself at home in a painful manner!
Related: Do PRP Injections Work? My Experience with a Torn Plantar Fascia
Can you cup too much?
Yes, you can cup too much. If you cup for too long, too intensely, or before the redness goes away (or sooner than every other day), you may have extra muscle soreness that lingers for several days.
In most cases, you can resume at a lower intensity and for less time. However, if you aggravate the area, it's best to let it be for a while. This is why I think it's best to be cupped by a professional–especially when treating an injured area!
What is the Achedaway cupper?
Achedaway is a reputable post-exercise rehabilitation products brand. While not as well known as Theragun or Hypervice, their products, including massage guns are of comparable quality.
Indeed, I've had cupping done on my legs and foot to ward off injuries. I've bought at-home plastic cups similar to what my physical therapists have used but it did not have the same effect. I couldn't get the same suction and it was basically a waste of time and money.
Related: Full Review of Bob and Brad Massage Guns
This Achedaway cupper is a completely different story. It's a powerful sucker (literally) that comes armed with a unique cupping therapy technique, red-light therapy, and massage.
How does the Achedaway cupper work?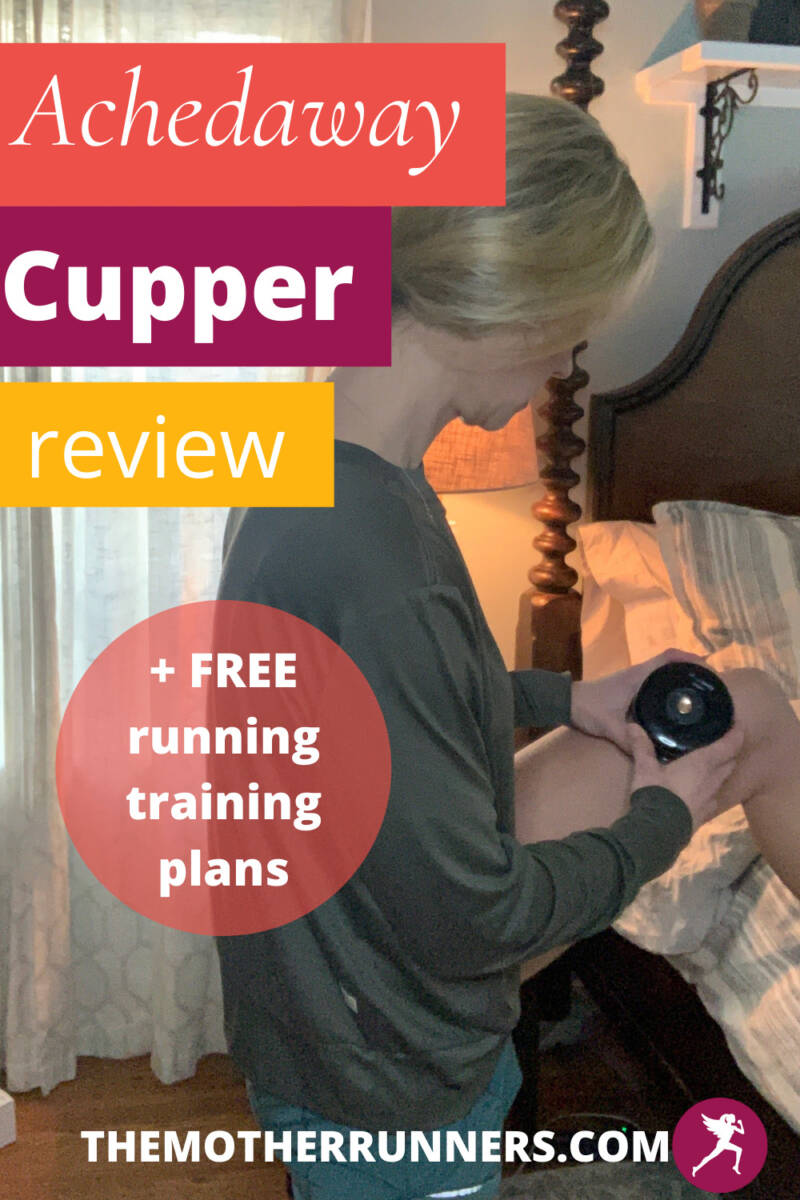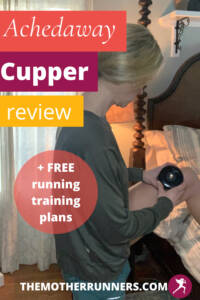 The Achedaway cupper uses a "smart cupping" technique in which the cupper pulses on the suctioned body part.
If you've been cupped in a healthcare professional's office, chances are they glided the cup over your body part and let it sit there. Or, they placed a cup on you and screwed it tight against your skin.
This cupper's rhythmic technique is different and aims to further increase circulation over these methods while also making the experience less painful:
"Unlike continuous cupping, the intermittent suction and release not only hurts you less but also has a more significant effect on stimulating the subcutaneous nerves, thereby speeding up the process of relaxing muscles tightness and reducing pain and soreness," Chris Lin, Achedaway's co-founder, told me.
The cupper also has a massage feature and red-light therapy using 630-670nm wavelength to further promote circulation and healing.
Related: Do Compression Boots Work? A Review of Normatec and Bob and Brad Boots
What makes the Achedaway cupper better than others?
The Achedaway cupper is unique in that it combines its automatic smart cupping therapy, massage, and red-light therapy in one. It also has 5 modes, 3 size cups, and is app-controlled. The word "cupper" actually legally belongs to Achedaway.
Who should use the Achedaway cupper?
Anyone can benefit from the Achedaway cupper. It was designed for athletes to prevent and treat injuries, and for people who need to relieve stress in their necks and shoulders. I highly recommend using guidance from a physical therapist or doctor on how to use it for your body before using!
The Achedaway cupper is so powerful, it is also intended for commercial use in healthcare professionals' offices.ake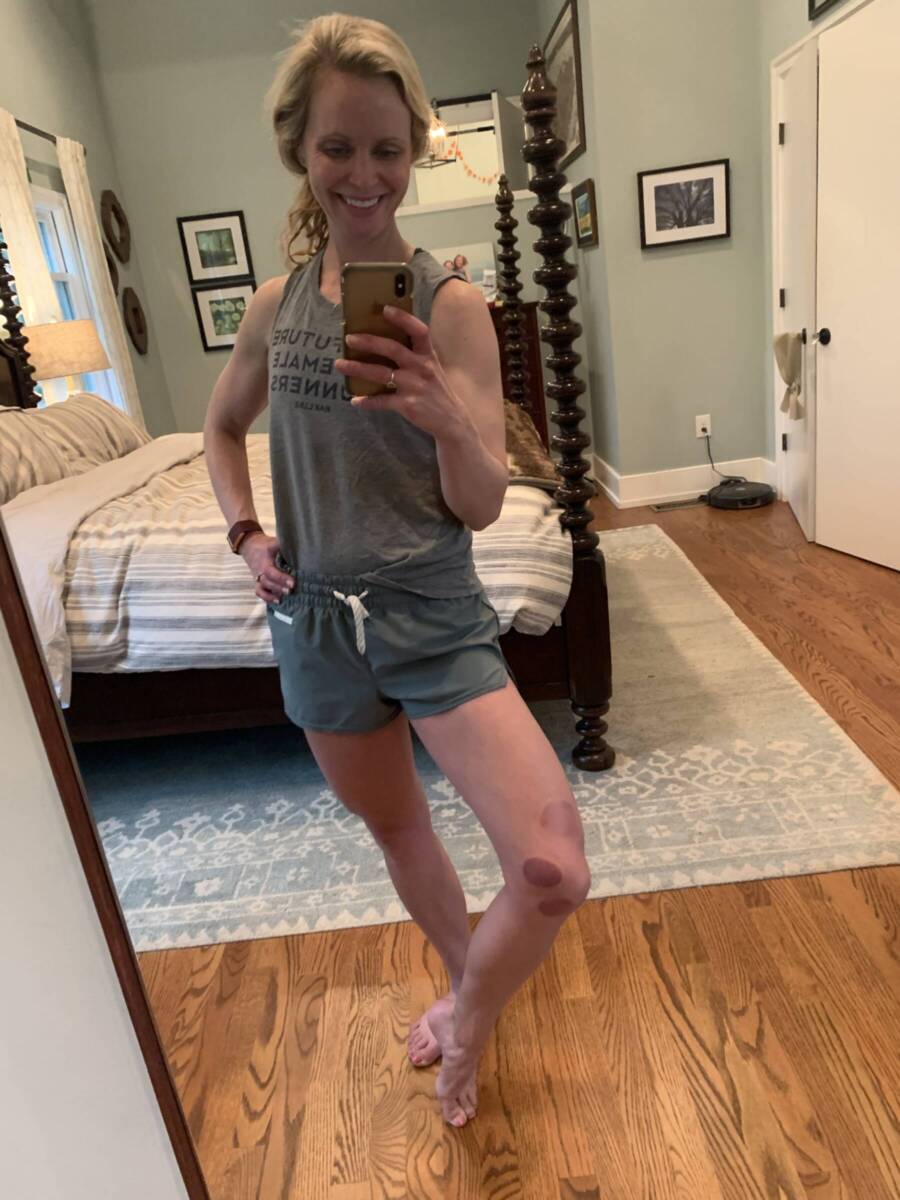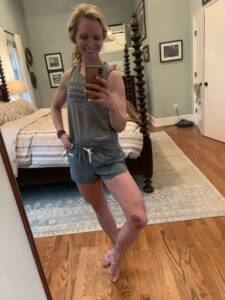 How to use the Achedaway cupper
Using the cupper from Achedaway is pretty simple. Follow this step-by-step guide.
Download the Achedaway cupping app on your phone and follow the easy pairing instruction. Keep the app open.
Choose from the 3 different sized cups the best size for the area you intend to cup.
Apply lotion or a lubricant to the skin to aid in suction.
Place the cup on your leg.
Hold down the power button for two seconds to turn it on.
On the app, adjust the intensity of the cupping. Turn on the red light therapy and massage for added benefits.
The cupper will suction to your skin and pulse. When done, press the off button on the center of your cupper. The suction should release after a few seconds.
Repeat next to the treated area or a new body part, as needed.
Wipe clean with a moist cloth when done.
Achedaway Cupping Tips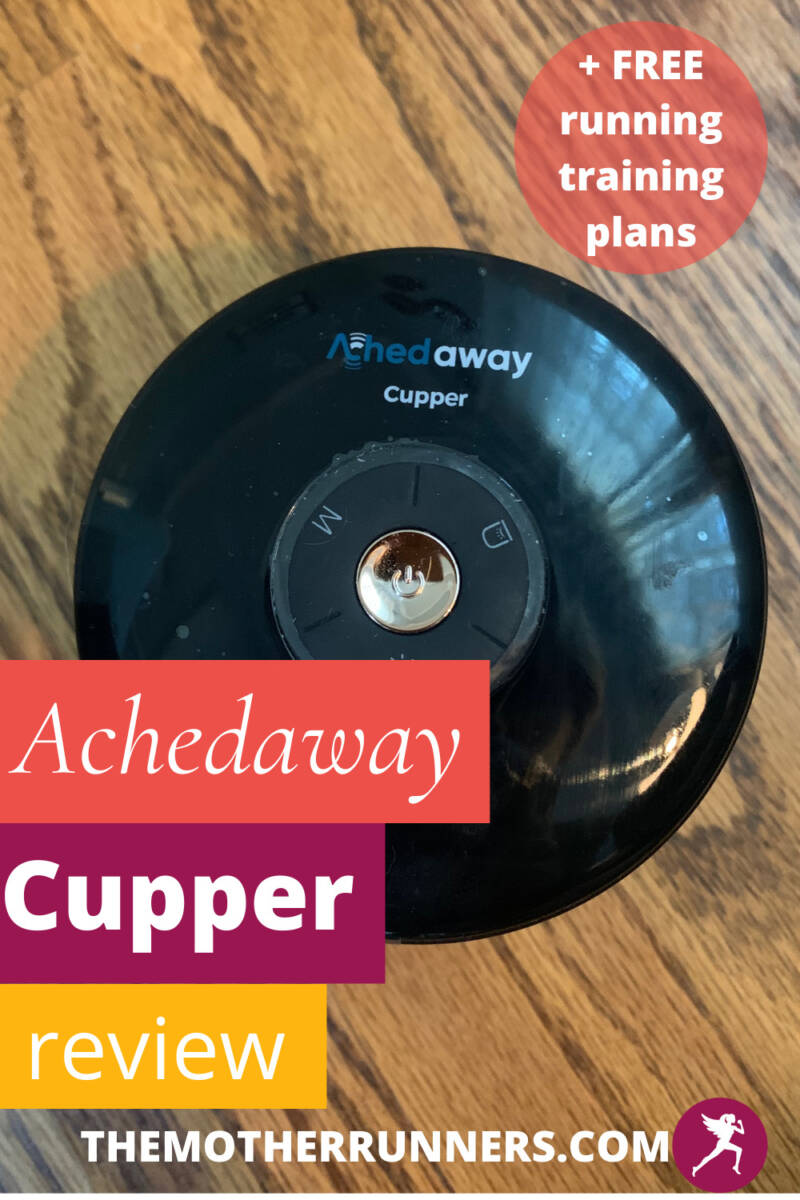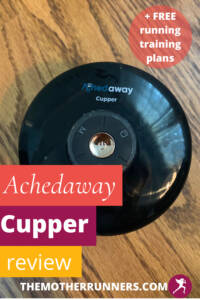 Start at a low intensity to ensure you can handle the suction strength. Note that some body parts will be more sensitive to suction than others. For example, the cupping on my quad was much more intense than on my hamstring. I chose a smaller size cup and reduced the intensity and time on my quad for a more manageable experience.
Start with 3 minutes per session. When you are comfortable with this, you can increase up to about 11 minutes max per session. The app has a timer starting with the max for you.
Pro tip: Ask your physical therapist how best to use it including where, duration, and frequency. This is really important!
Aim to cup injury-prone areas every other day or when the red markings are gone on the area you previously cupped. Avoid cupping injured areas unless directed by your PT.
You will have circular red markings after cupping. This is normal! These cupping marks also show that the cupping is working.
Use the smart cupper after exercise. I like to use mine before bedtime when my kids are in the bath.
Cupping may be uncomfortable, but it should not be painful.
Watch a video review and tutorial of the cupper here.
Achedaway Cupper specs:
Suction Intensity of 5 levels: 20 kPa up to 60 kPa
The wavelength of red-light: 630-670nm
Modes: 5 pre-programmed modes which can be controlled by an app
Battery life: 2.5 hours
Cup Attachments: 3
Weight: 0.44 Ibs
Dimensions:3.7×3.7×2.83 inches
Warranty: One year
Retail price: $249.00 but on sale for $169.00
First impression of the Achedaway Cupper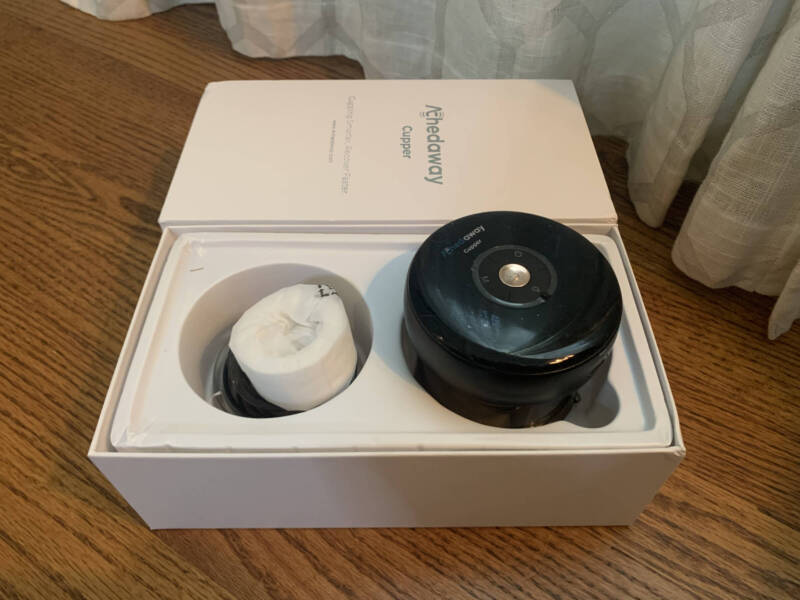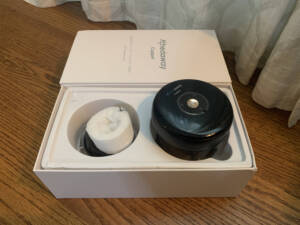 I get approached daily to try new products. Some are great. Many are not. I wasn't familiar with Achedaway and so I did not have high expectations for the product.
I was VERY pleasantly surprised. The smart cupper arrived in sturdy cardboard packaging with individually wrapped cups, foam inserts for when the original ones get dirty, a lanyard to hold onto the cupper, and an information pamphlet.
The cupper itself is made of hard, shiny plastic and metal and seems to be very high-quality. The packaging and material are on-par with recovery products I've received from Theragun, Bob and Brad, and Hypervice.
Indeed, I took the cupper to my physical therapist to show him because I was so impressed. He was impressed as well.
My experience with the Achedaway cupper
I have had a tight left hamstring for two years now, thanks to it compensating for a torn right hamstring.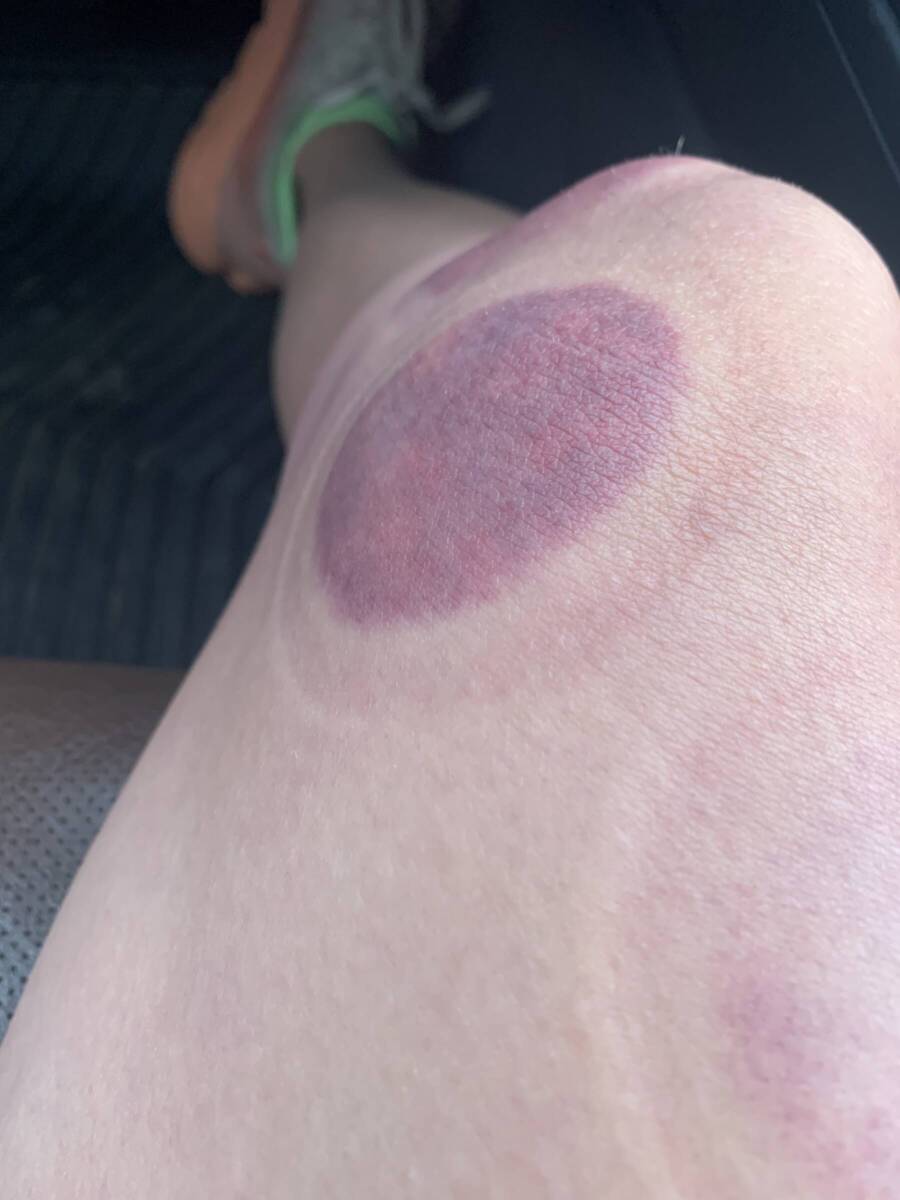 Related: Lessons learned from my hamstring injury
I've had my hamstring examined with diagnostic ultrasound which has uncovered fascial adhesions and a mild strain. Cupping can be an effective way to release the fascia.
I began using the at-home cupper on my hamstring every three days during my recent return to run program. (I have been off running for half of a year due to a plantar fascia tear.)
Related: Do PRP Injections Works? How I Healed My Plantar Fascia Tear and Plantar Fasciitis
After a couple of sessions, I stopped noticing as much tightness in my hamstring during running and after.
However, one day I left the cupper on too long and it ended up making my tightness worse. In fact, it took more than a month for my leg to calm down. This is why I think it is CRITICAL to use the Achedaway Cupper under specific guidance from your health care professional.
Does the cupper work?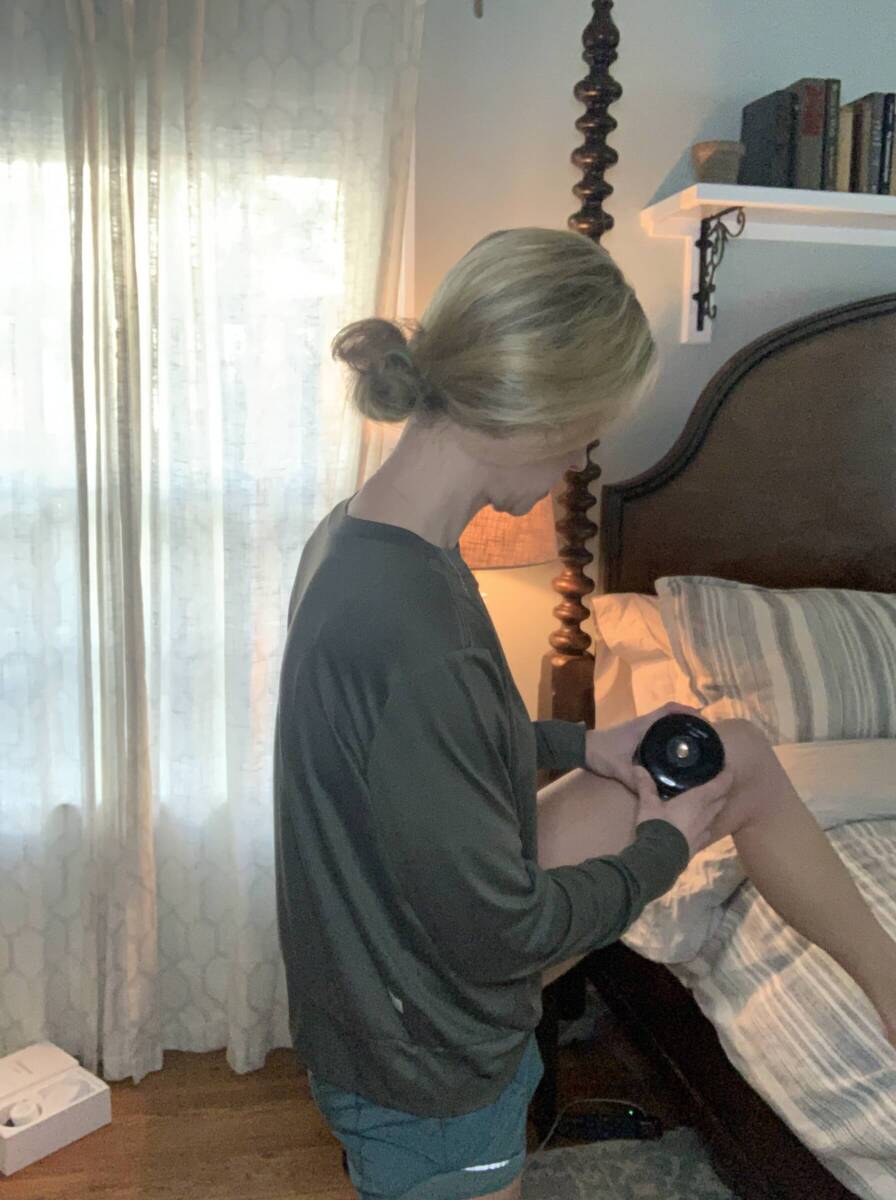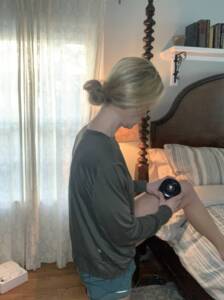 I believe the Achedaway Cupper can help you IF you use it properly as directed by your doctor or physical therapist. There are few instructions that come with the cupper so it's easy to get carried away by Achedaway. Don't let this happen to you!
Pros and Cons of the Achedaway cupper:
Pros: well-made, effective, long battery, small, powerful, adjustable
Cons: noisy and lacks specific instructions for best use
How much is the Achedaway Cupper?
The MRSP of the Achedaway Cupper is $249.00 but you can buy it now for $169.00.
Where can you buy the Achedaway Cupper?
The Achedaway cupper is available at major retailers such as Walmart and Amazon. But you can buy it for just $169.00 through this Achedaway link!
BOTTOM LINE:
The Achedaway cupper may be a useful tool for runners to have in their arsenal to train hard and recover well WITH guidance from a health care professional. Personally, I used my massage gun regularly and do not use this or any of the other recovery tools I have been sent very frequently. If you are going to spend your money on a single recovery tool, I recommend spending it on a massage gun unless you've had great success with cupping with your PT.
If you want guidance with your marathon and other running goals, check out my run coaching services. Also, be sure to check out my free training plans: