Mamas, stop looking. Here are the best jogging strollers for mother runners on the market.
This is according to mother runners. These babies lighten your load, and offer a smooth ride and lots of storage. After many unofficial studies and polls, I've rounded out the top four jogging strollers—listed in order of desirability.
Related: 12 Genius stroller running tips
Speediest: Kidrunner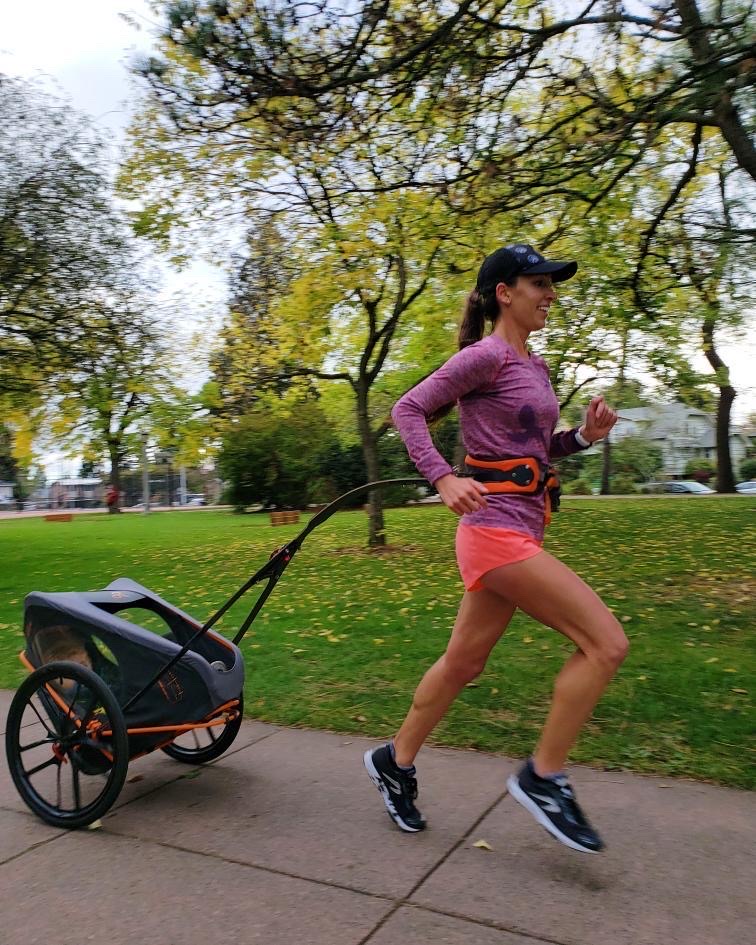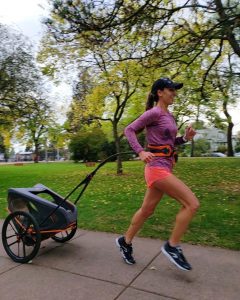 The Kidrunner is unlike any stroller you've seen. I'm not even sure you can call it a stroller because it clips in the back via a harness so you pull your kiddos like they're in a sleigh (yes, making you the dog.) Lyndy Davis, a two-time Olympic Trials Qualifier, says that she couldn't feel her child behind her at all, and that it is much easier on the back than a traditional stroller. "I want to be the mom who
chases her dreams. Luckily, I found a stroller that lets me do that." Kidrunners run just under $350 but you can save 10 percent with the code Themotherrunners.
Second Speediest: Thule Urban Glide
Katie, mom of one, who ran a 5k at a 6-minute clip with her baby in tow says she is "obsessed" with this jogging stroller. It's lightweight, easy to maneuver, smooth and Thule has amazing customer service. According to Katie, "the front wheel on my first one wasn't functioning properly after about 1,000 miles and they sent me a brand new one no questions asked!" Also, it's easy to collapse using just one hand. Here's the con. It isn't cheap. Prices range from about $430 to $700.
Most bang for your buck: BOB Revolution SE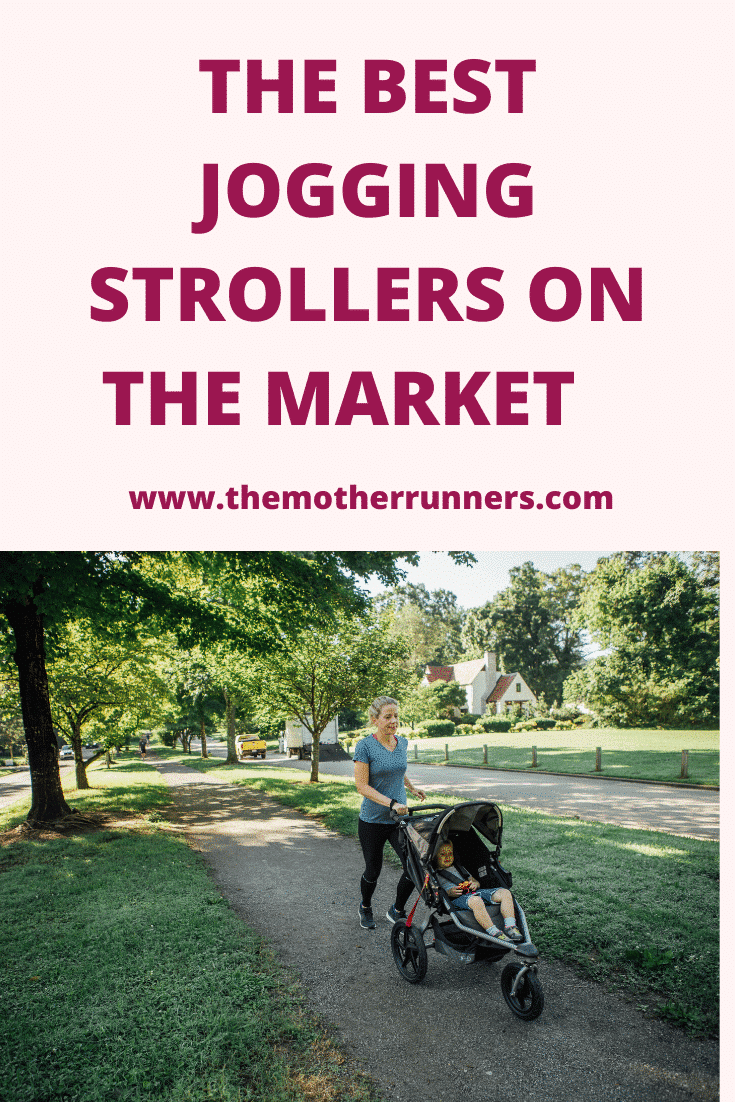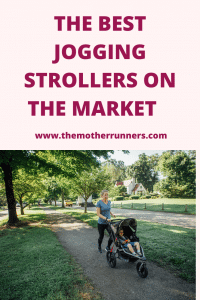 Hands down, the BOB Revolution is the most popular brand of running strollers. The Revolution has tons of storage, a canopy, wrist strap, and a front-wheel you can lock so you have more stability on the run. The BOB has shock-absorbent tires and a suspension system so you can go off-road if needed. The downside of this stroller is that it's large and not as easy as others to collapse. The BOB is more affordable than the Thule with the price ranging from$350 to $300.
Runner-up: Mountain Buggy Swift
The Moutain Buggy Swift is similar to the BOB in that it is easy to maneuver and can handle rough terrain. However, it's much more compact which is a plus (but that also means less storage and a smaller canopy). Like the Thule, it can be collapsed by one hand. The Mountain Buggy has cute print options and the ability for a stroller board to be added for older children to hop on the back. It's also lightweight, weighing five pounds less than the BOB and three pounds less than the Thule (20 pounds). Prices range from to $320 to $450.
Related: 5 benefits of running with a stroller
Best double stroller: Phil & Ted's Sporty Inline
There's no way around it. Pushing a double stroller is HARD WORK.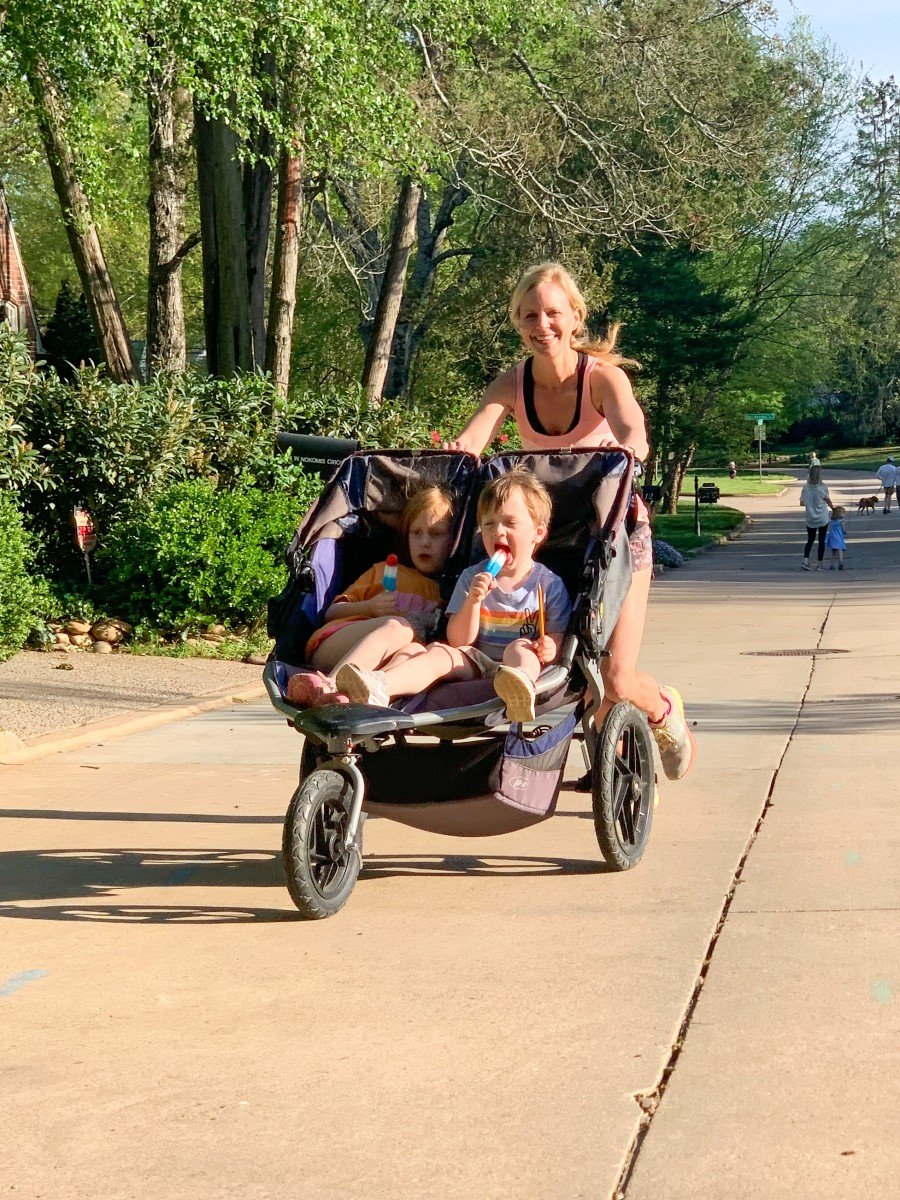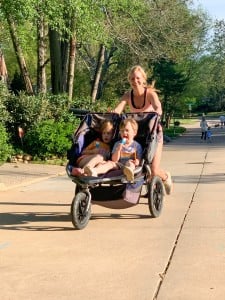 But Phil & Ted's Sporty Inline makes it as easy as possible by taking the load off. It's the only inline running stroller—meaning it can convert to a double stroller from a single. It's easy to maneuver, can go off-road, and weighs much less than its competitors—clocking in at 26 pounds versus 30+ pounds of others on the market. Mother runners also rave about Phil & Ted's customer service. Bear in mind though it has a weight capacity of 44 pounds and is recommended for ages zero to five. Mother runners who are city slickers loved how sleek Phil and Ted's is, not taking up sidewalks, and how easy it is to collapse. Price ranges from $375 to from $500.
Related: How to train for a race running with a stroller
There's no jogging stroller on the market that comes with a motor—but we will be one of the first to break the news if there is!