Meet our November Mother Runner of the Month Donna Villavicencio, and she will change your life.
As the owner/trainer of a women's owned gym, triathlon coach, and founder of the local running group, Sole Sisters, Donna's passion is helping women achieve something they never thought possible.
Take this example from her nominator: She hadn't run since high school. Within 3 months of meeting Donna, she ran a half marathon. Within 7 months, she ran a marathon. Then she went on to qualify for the Boston marathon.
"My story is similar to all who know Donna," she shared. "Regardless of the capacity in which you meet Donna, you will begin running, even if you never thought of yourself as a runner. She encourages us all to reach our full potential and have many laughs while doing it. Meeting Donna and being a part of her tribe has changed my life in so many positive ways."
Donna lives in New Jersey with her husband and two daughters ages 12 and 9. She is a certified personal trainer, group fitness instructor and triathlon coach. She's been running off and on for 20 years and consistently over the last seven.
Mother runners, meet your November Mother Runner of the Month, Donna Villavicencio.
Related: Nominate your Mother Runner of the Month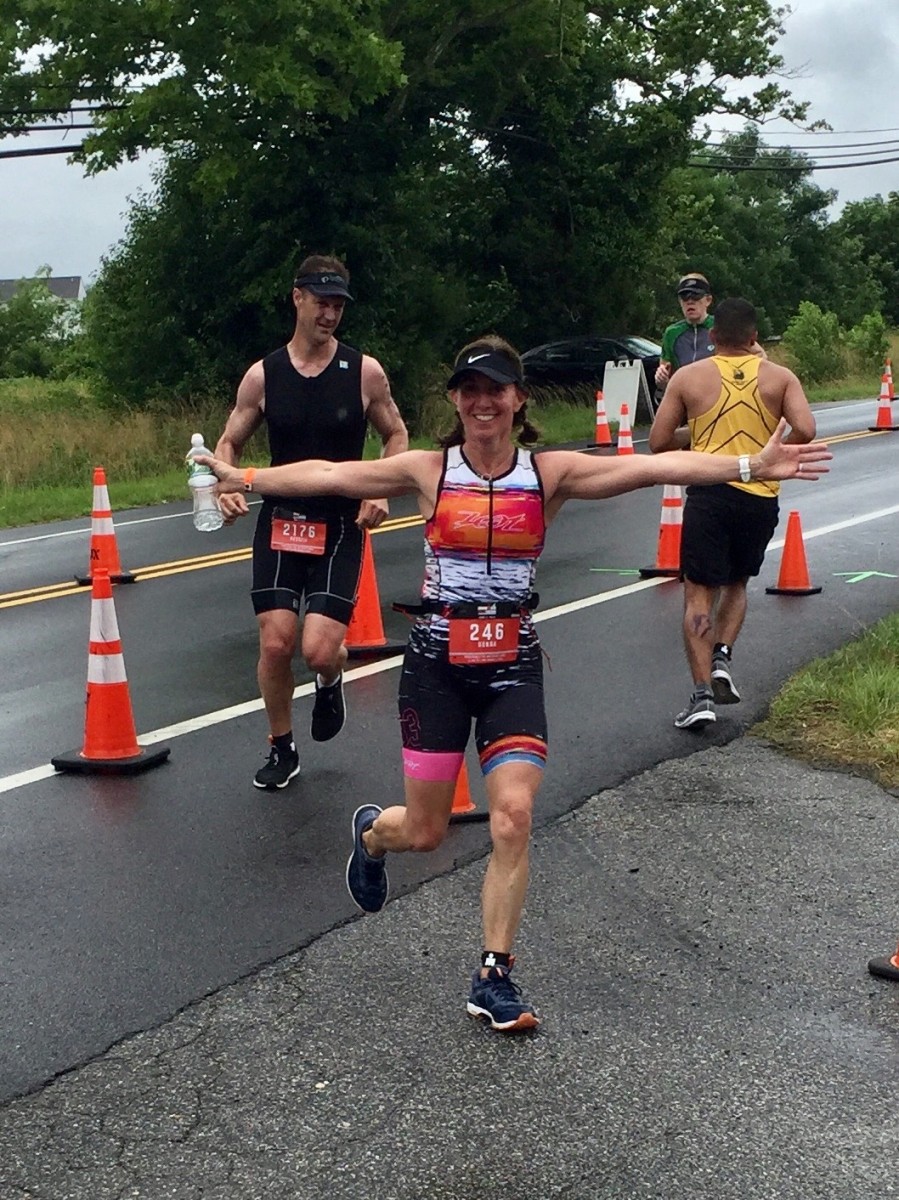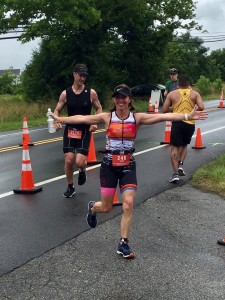 Why do you enjoy running?
I enjoy running because I think it is one of the best ways to relieve stress. I also love the social aspect of it. I almost always run with some of my studio members and friends.
What are your running goals and accomplishments?
I have run at least 20 half marathons, three marathons, and numerous 5ks and 10ks. I also enjoy triathlon and have completed one Ironman which was an amazing experience, a few Half Ironman events, and many sprint and Olympic distance tris. I would have to say the Half Ironman distance is my favorite. My current running goal is to come in under two hours on the run portion of my next Half Ironman. My last two I came in at 2:06 on the run. And I am confident I can sub 2 in 2021.
Also, I co-founded an all-women running club called Sole Sisters Running Club in 2015. My main goal with the club was to get women running who didn't think they could run.
I also own an all-women fitness studio called The Studio which I just had to close the doors in September due to Covid. Couldn't get back into my space (I sublet) so I decided to close the actual studio space and take it outdoors with boot camps and classes in my driveway and at a local park. We are also doing zoom classes.
There is nothing like helping women achieve something they never thought was possible. I always encourage running because it is something just about anyone can do…fast or slow. I start them with a C25K program and before you know it they are smashing half marathons and marathons. So fulfilling not only for them but also for me and our running group.
How does your love of running impact your kids/family?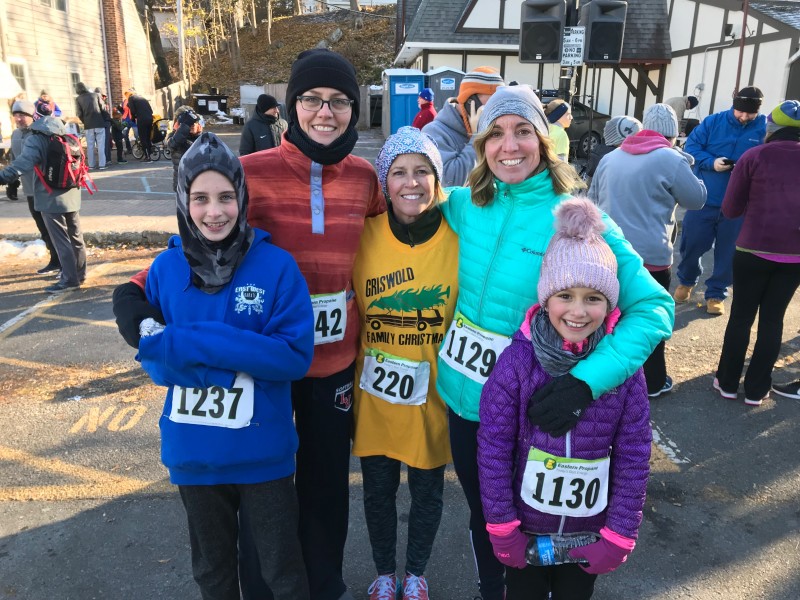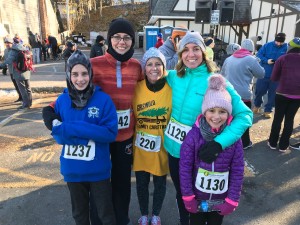 My husband is a former marathoner. And a good one. He did 43 marathons and has a personal record of 3:13. He is a much better runner than myself but had to give it up due to back issues. He has always been supportive of my athletic endeavors I think because he understands how it feels to take on a challenge and reach a goal.
My girls have both participated in Girls on the Run and are up for the occasional 5k, Turkey Trot and boardwalk jog when we are at the beach. I'm hoping to get them running more and having my little one get into triathlon at some point. I love to see them out on the course and at the finish lines cheering me on.
How does running make you a better mom?
Running is a good release for me. I definitely feel a sense of peace and am more productive after a good run.
What's the best piece of running advice you've ever gotten?
"Don't go out too fast." Ha. If only I had listened to this advice in my earlier days. Excellent piece of advice for those running endurance and it's a piece of advice I give over and over again to new runners.
What's your favorite running gear?
I have this awesome vest I bought at Athleta years ago that I still wear when the temps start to drop. It's all faded and worn looking but I still wear it and I will never give it up. Also, my go-to running shoe is Asics 2000-GT. I always go back to it. Just fits me right. Also, love my Garmin Fenix 5s triathlon watch.
How do you stay motivated when the going gets tough?
When I'm doing a long training or endurance race and I start getting that uncomfortable, I-want-to-stop feeling I just keep telling myself it's only one hour or 30 minutes or whatever the time is until I"m done and I imagine how amazing it is going to feel when it's over and I did what I set out to do.
Thanks from all of us who are inspired by you, Donna!