Should you get a running coach?
⁠A couple of years ago I was running with my much faster friend who suggested I link up with her running coach. "No way," I thought. I'm not fast enough to get a running coach. Plus, what could a running coach afford me that a free online training plan couldn't? After all, the few training plans I'd done (Hal Higdon and Jeff Galloway, I'm looking at you) had been successful. I always hit my goal time. Still, I heard her out and decided to meet with the coach, Bobby of Knoxville Endurance.
At the time, I thought a goal like breaking 3 hours in a marathon was a pipe dream. But sure enough, when I decided to train for a marathon with Bobby, we made it happen in spades. Other goals that seemed like a long shot are now on the table. Why? Because training for specific distances is much more than running every day.
Running can be very scientific, building different biological systems in your body so that you can optimally train. Running is also very individual. Just because someone can run a much faster 5k than you doesn't necessarily mean they'll be faster in a marathon. You may school them. We all have different strengths (& different schedules!). A good coach sees that and gives you training that addresses weaknesses and leverages strengths.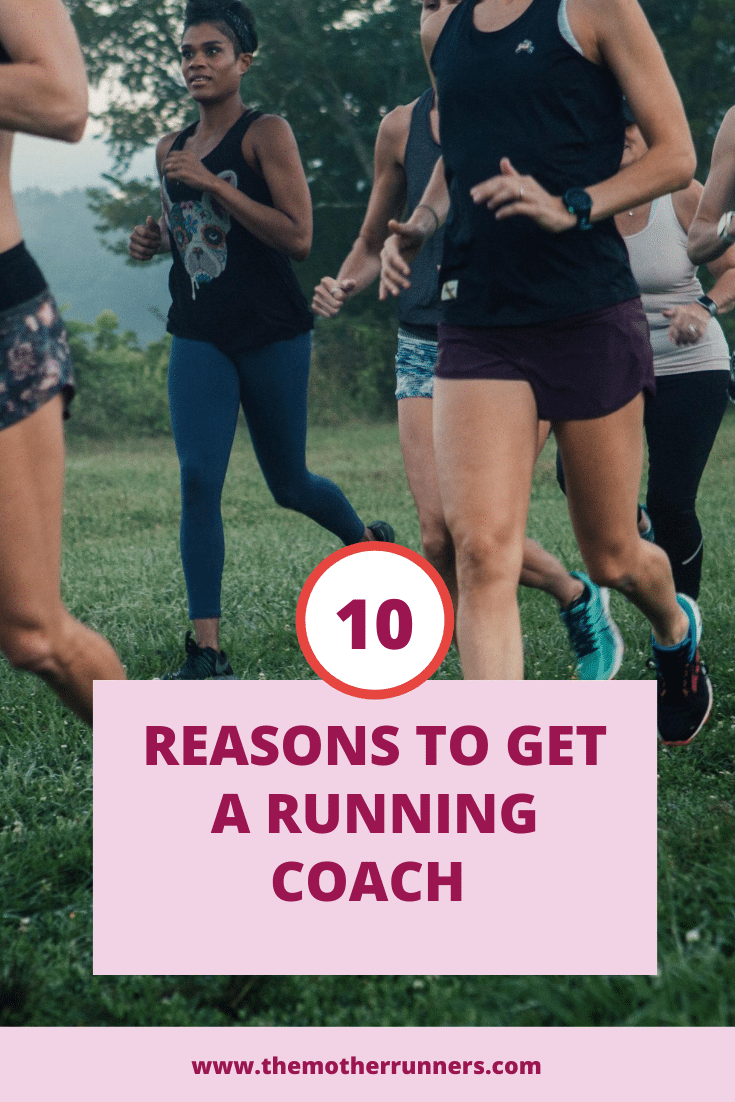 More than seeing I have a lot more potential that lies within than I realized, a running coach connected me to the runner and mother runner community. We have practices together. We run workouts. We push each other and encourage one another. Honestly, if I hadn't linked up with a coach, this site wouldn't exist.
If you think you aren't good enough to have a coach: If you run, then you are. If you think a running coach isn't worth your time or money, then find ten reasons below to potentially change your mind.
⁠Related: The Mother Runners Coaching Services
Individualized Training
(Good) coaches develop workouts that fit your current fitness and goals. ⁠There are a lot of online/social media/professional runner coaches out there. I caution you to ensure you don't choose one that gives you one-size-fits-all-training. Choose one that will tailor your workouts to YOU and one that understands all the demands that come with being a mother and a runner.
(By the way, have you checked out The Mother Runners coaching services yet? That's what we do! We train you to be the best you can be taking into consideration the hurdles that may come with being a mom…Okay, shameFUL plug over.)
As mother runner Julie said, "Getting a running coach changed me so much as a runner! 4:12 to 3:35 Marathon was not something I thought I was capable of!"
Goal-setting
Coaches help you set goals and pick races that could help you reach those goals. I was never one to run races as part of a season. I trained for a race strictly on my own, no practice races. A coach can help you select races that will be good for your training and mental mindset to set you up for success.
Motivation
They may also blow your mind with the potential they see in you & set your sights on goals you never thought possible. ⁠⁠I would have never dreamed that I might be capable of running a sub-2:45 marathon. Having someone with experience to tell me it is possible and he knows the way has opened up a whole new world to see what we are capable of when we stop selling ourselves short. Coaches can help you remove that self-imposed ceiling.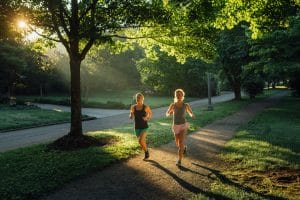 Accountability
It's hard to skip a workout or mail it in when you have a coach to answer to. ⁠Coaches are watching your results and know when you aren't doing or performing your best. It was my coach who suggested I get bloodwork after several bad workouts. The blood test results revealed a myriad of health problems that would have likely gone undiscovered.
Related: Hidden health benefits of a running
Sounding board
My coach has been a great sounding board for my insecurities or worries when it comes to training and racing. ⁠He has kept me in line when I compare myself to other people, become full of self-doubt, or push boundaries in a way that is detrimental. Honestly, one of my favorite things about having a coach is having someone tell me how much to run and how. It keeps me from letting that voice in my head push me too hard or too far when I should be taking it easy.
Related: Lessons learned from my running injury
Camaraderie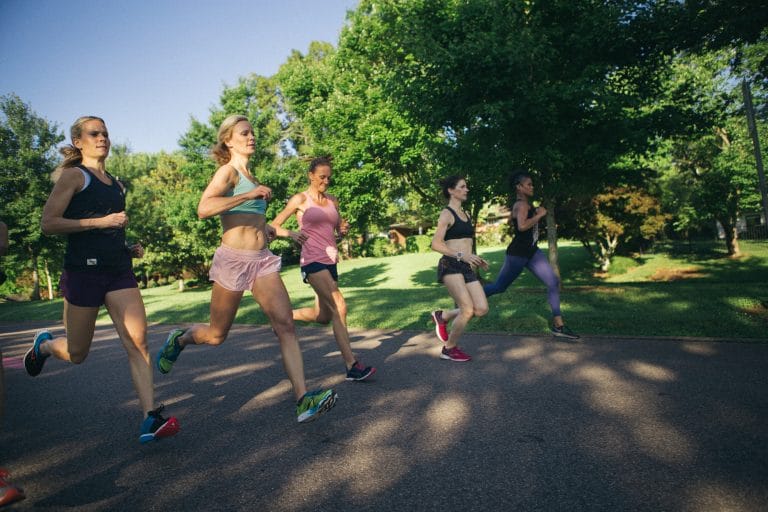 If you train with a local coach/group, you'll likely start going to practices and group runs. I have a newfound family because of the people I train with. ⁠My run friends know me as well as friends that I've had since childhood. With other groups, like The Mother Runners, you'll become part of a virtual running family that will cheer you on and keeps you inspired.
Experience
I started running at 6-years-old, but I've learned more than I ever have in the past 2 years when it comes to running thanks to an experienced coach and teammates. ⁠
"I was scared after the pulmonary embolisms," said Mother Runner of the Month Kristin Partenza. "It was reassuring to have someone track my progress and intensify my workouts with knowledge. She's also a HUGE inspiration…winning her age group in Boston repeatedly. Quickly went from coach to dear friend."
Race plans
A coach will develop a specific race plan including what type of nutrition you should take in during the race. ⁠A smart race strategy will keep you from bonking, going out too fast, leaving too much in the tank, or messing up your fueling. Coaches have the experience to know what works and what doesn't on the big day.
Related: The Mother Runners Training Plans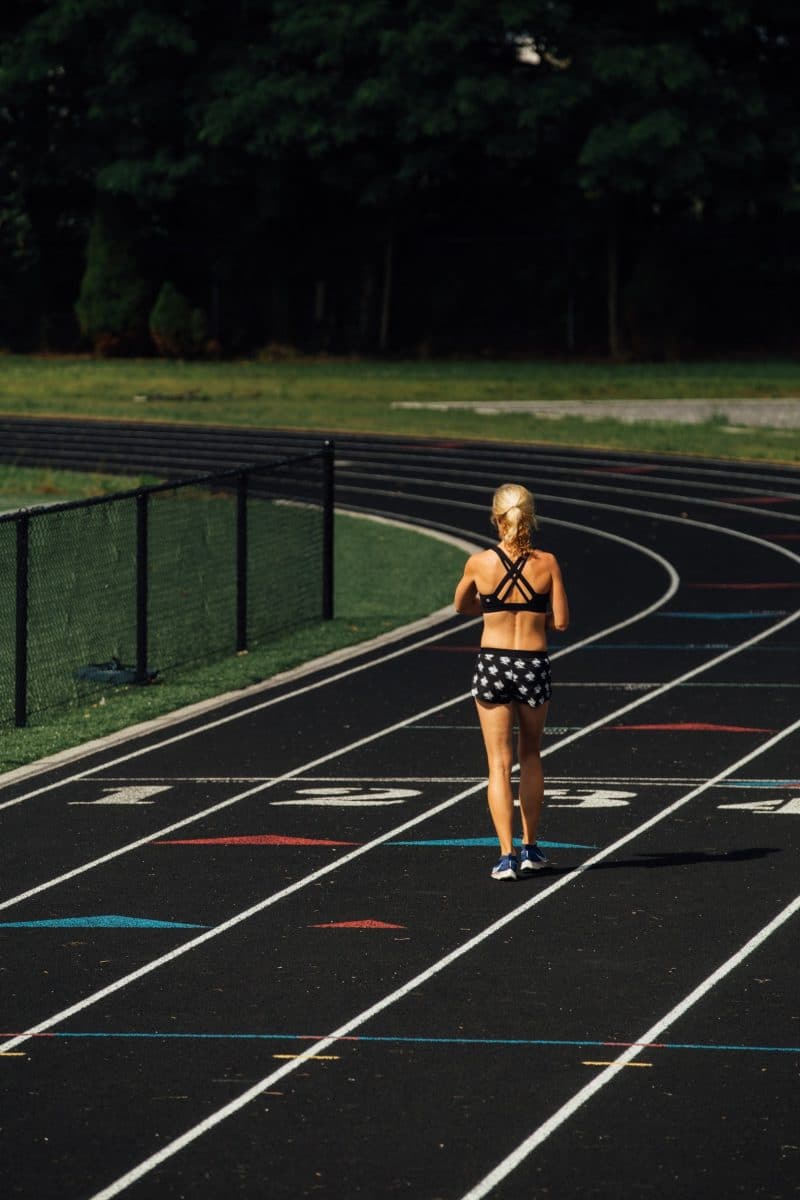 Injury prevention
A coach won't increase mileage too quickly or have you run too hard too soon. A coach will keep you in check to ensure you have enough recovery to turn around and nail the next workout. If you have a tough time recovering, your coach can brainstorm what could be the culprit. For instance, I would hardly ever eat before or after a workout. My coach pointed out the detriments of this habit. Proper nutrition became a game-changer for me.
Related: 3 proven ways to refuel from a long run
⁠Time-saving
With a coach, you don't have to spend time and energy planning your own workouts. It's given to you, no guesswork. And, if you have a coach like The Mother Runners, we will adjust your schedule should you be dealing with illness, a scheduling glitch, or lack of sleep.
If you have goals and want to chase them, a good running coach could be what helps take you there.
Check out my run coaching services. I'd love to help you reach your goals!