I have fallen in love…in love with the Hoka One One Rincon 3. And, thus I feel compelled to write a Hoka Rincon 3 review.
(Please note, I am not getting paid to do this review. No kickbacks or cuts. I just really love this shoe and hope the review helps others with foot issues like me.)
Finding a proper running shoe is crucial for most runners—especially those battling injuries. For me, it's been tricky and critical coming back from plantar fasciitis and a plantar fascia tear this past year.
I have bought and tried so many running shoes and while they are all great running shoes, they did not help my foot pain. Then, it occurred to me. I wore the Hoka One One Tracer for YEARS with no injuries.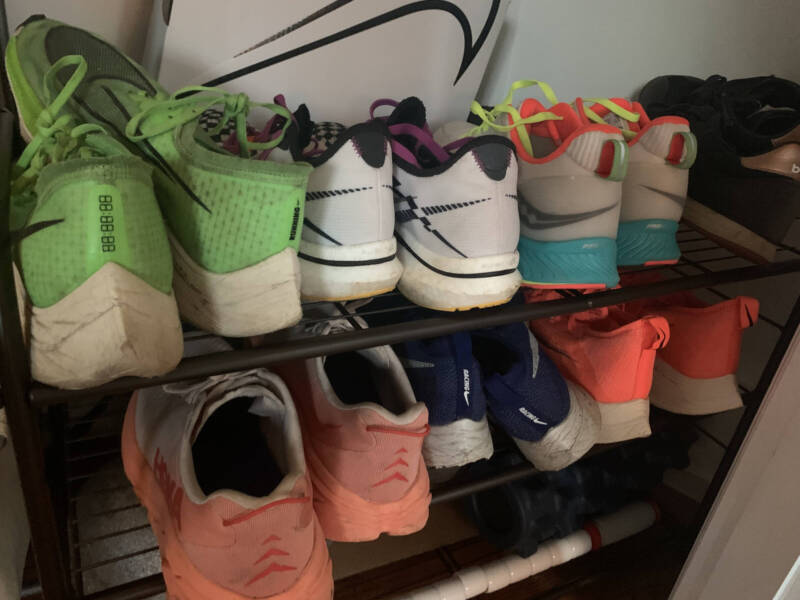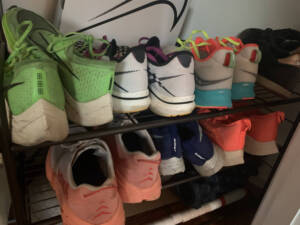 Then I switched to the new hot shoe on the block (while also dramatically increasing my mileage), and that's when I began facing injuries.
So, why not go back to my old faithful Hoka shoes! If ain't broke, why fix it, right?
Sadly, Hoka's Tracer had been discontinued. So I did a lot of research, wore out my running shoe guru friends, and solicited the advice of my physical therapist—and we all decided the new Hoka shoe Rincon 3 was worth a try!
To be honest, most running shoes I've tried give me a lackluster reaction. But the Rincon 3 gave me a Wow! Factor! After not being able to put weight on my foot for months, I was able to comfortably start running, thanks to the Rincon's plushy and lightweight design.
Related: 9 Running Hacks that Will Make You Run Faster
About the Hoka One One Rincon 3
The Rincon is named after the popular surf spot, Rincon Beach in Southern California. It is "inspired by the smooth waves of the world-famous Rincon surf spot, the HOKA Rincon is a lightweight running shoe with a smooth ride and enough cushion to go the distance," reads Hoka's description.
It's a relatively new shoe. The Rincon launched in 2019 and proves to be another cushioned yet lightweight trainer like the Clifton. And unlike many Hoka models, you can feel the ground underfoot when running. It has stout heel but isn't a moon shoe like the older Hoka models.
Indeed, the Rincon 3 boasts the "best cushion weight ratio on the market" making it "soft, light, and fast." It also has a meta-rocker for quick toe-off and breathable mesh to keep your feet from overheating.
Related: How Many Miles Should I Run a Day?
My road test of the Hoka One One Rincon 3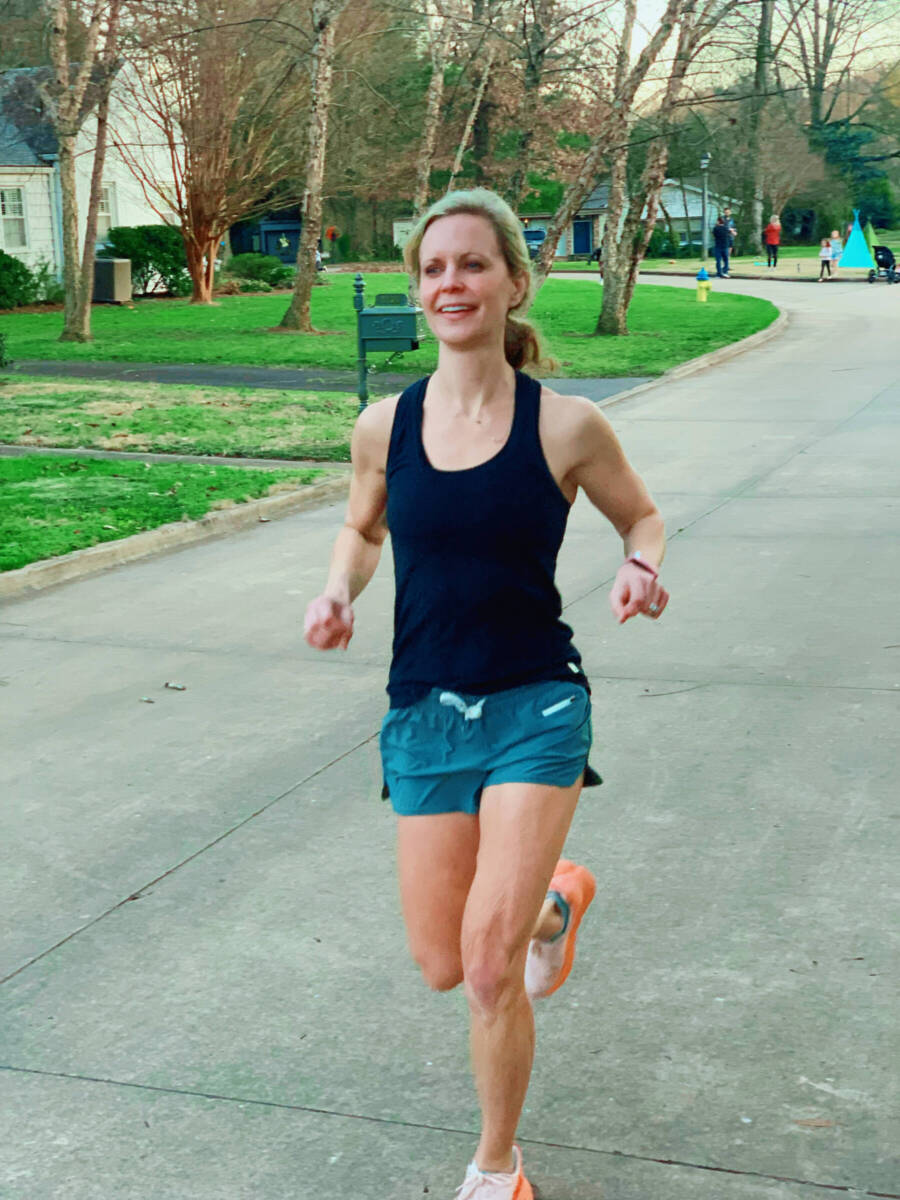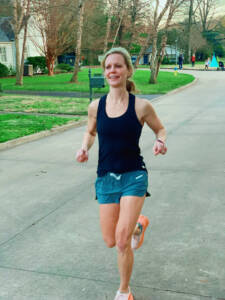 After doing lots of research and consulting with my physical therapist, we decided the Hoka One One Rincon 3 was the best fit for me because of its full foot cushion, meta-rocker, and lightweight design.
It was the right call. As soon as I put the shoes on, I felt the plush underlayment without the weight. I got the shoes just as I was embarking on my return to run journey after six months off for my plantar fascia tear.
I began with walks in the Rincon 3s where my foot would previously begin to ache after a duration of time. That did not happen in the Rincons. My foot felt fresh and supported the entire time.
Then I began running on the Alter-G anti-gravity treadmill. I ran miles in the Nike Vaporfly Alphafly and Saucony Kinvaras 12. My foot hurt in both the Vaporflies and Kinvaras, but not the Rincons.
Then, I progressed to the roads. After six months off, I expected to feel heavy and awkward AND to feel foot pain with my full bodyweight impact. But I did not!
I credit the Rincon 3s with the comfort in my heel, lack of pain, and stride comfort. I felt quick and agile—even on hills.
It's my dream training shoe and I will not deviate.
Related: Do PRP Injections Work? My Experience with a Plantar Fascia Tear
Hoka One One Rincon 3 Pros
Cushion, support, lightweight, comfortable, speedy, versatile, roomy—these are just some of the words to describe the Rincon 3.
Hoka One One Rincon 3 Cons
The Rincons' one major flaw is the low mileage. I only got about 200 miles on the shoe and many other runners have similar complaints.
Also, the tongue sometimes can get bunched when you slip it on. I've found it's important to put your Rincons on while holding the tongue to keep it in place and from folding.
Hoka One One Rincon 3 Specs: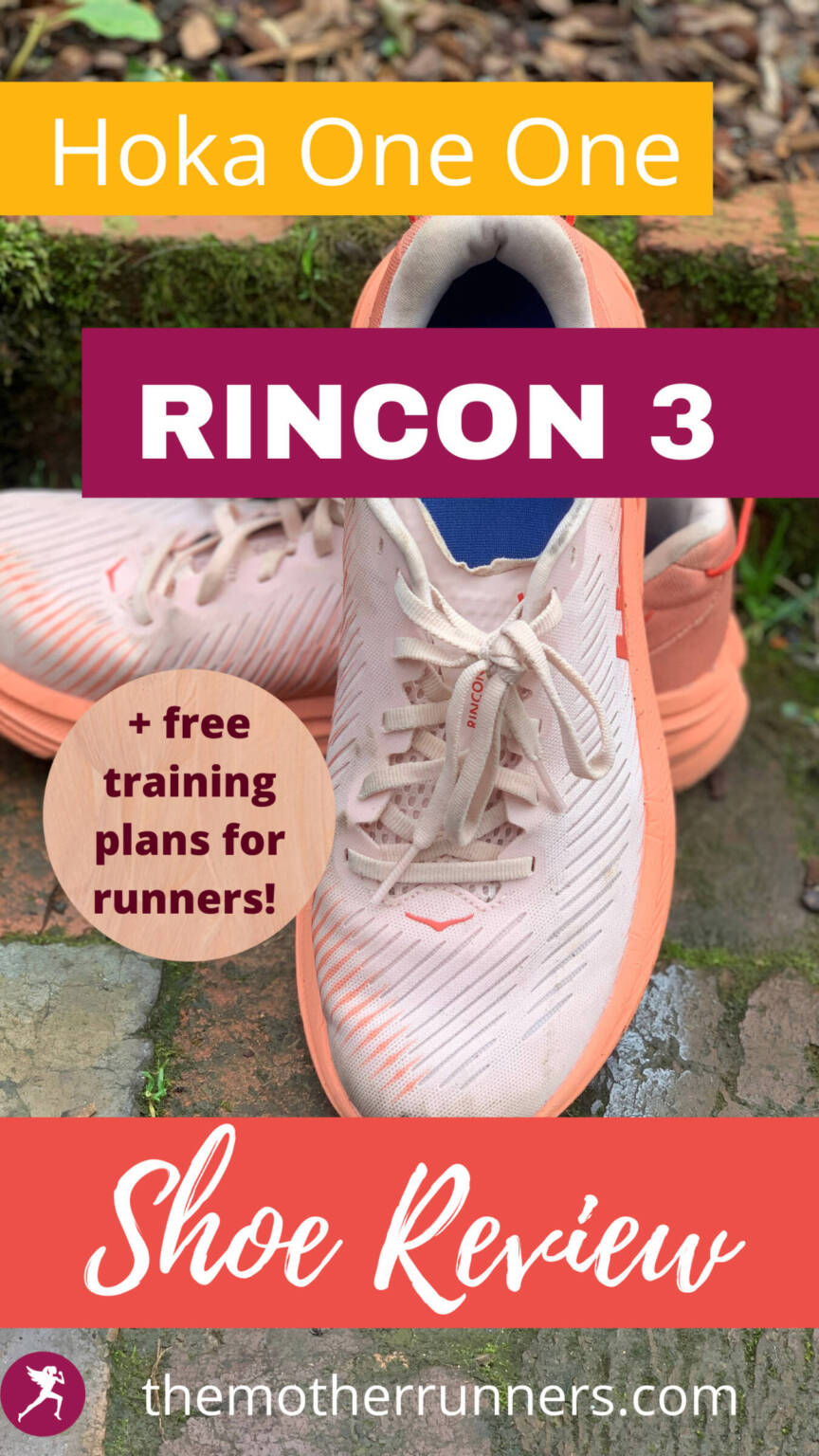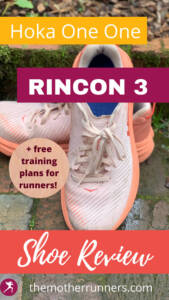 Brand: Hoka One One
Model: Rincon3
Type: Lightweight trainer, good for easy runs and threshold speedwork
Terrain: road
Stability: neutral
Weight: Men's: 7.3 oz (size 9) | Women's: 6.2 oz (size 8)
Price MRSP: $120 US
Heel Drop: 5 mm
Stack height: 33 mm (Heel), 28 mm (Forefoot), 5 mm Heel-Toe Offset
Previous model: Rincon 2
Shoe performance stats:
Softness: 8/10
Underfoot protection: 7/10
Upper support: 8/10
Ride/energy return: 6/10
Flexibility: 6/10
What changed in the new model of the Hoka One One Rincon 3?
Hoka's version of the Rincon, the Rincon 3, has some big improvements over the Rincon 2.
Some of the major changes in the Rincon 3 include:
The midsole is made of more resilient foam and there is more rubber on the outside to add durability. Rincon 2's outer sole was reputed to wear out too quickly.
A new meta-rocker for quicker acceleration.
Full-compression EVA midsole (ethylene vinyl acetate) to provide stability and cushion at the same time.
An asymmetrical, wide, slim tongue makes the shoe lighter, prevents tongue slippage, and feels looser at the top. The previous model had a padded tongue that many runners said become uncomfortable on the run.
A tiny bit lighter (1 oz lighter for men's).
100 percent vegan mesh which makes it more breathable and cool than previous models.
Large heel pull tab for easy on/off.
Width options in sizing (new for Hoka!).
More interesting color options than previous Rincon models (going from primary to fluorescent and pastel colors!)
What shoes are comparable to the Hoka One One Rincon 3?
Hoka One One Clifton 8 A good shoe to swap out with for the Rincon 3 would be the Clifton 8 which is a heftier version of the Rincon. The Clifton is heavier and durable, making it better suited for easy run days whereas the Rincon can keep pace for tempo and fartlek runs. Clifton is also about $25 more.
Hoka One One Mach 4 is slightly heavier but it also a very cushioned shoe with pop—using the same foam in Hoka's Carbon X racing shoe. It's a bit more expensive, about $10, but another great shoe to alternate with the Rincon.
New Balance Rebel v2 is also comparable to Hoka's Rincon in that it is super light, has a soft midsole, and is versatile, making it good for tempo runs as well as easy mileage. It's another great shoe to swap with the Rincon or try if you're not falling in love with the Rincon 3 like I did.
Other lightweight and cushioned shoes to consider include Nike Pegasus, Asics Cumulus, and Brooks Ghost.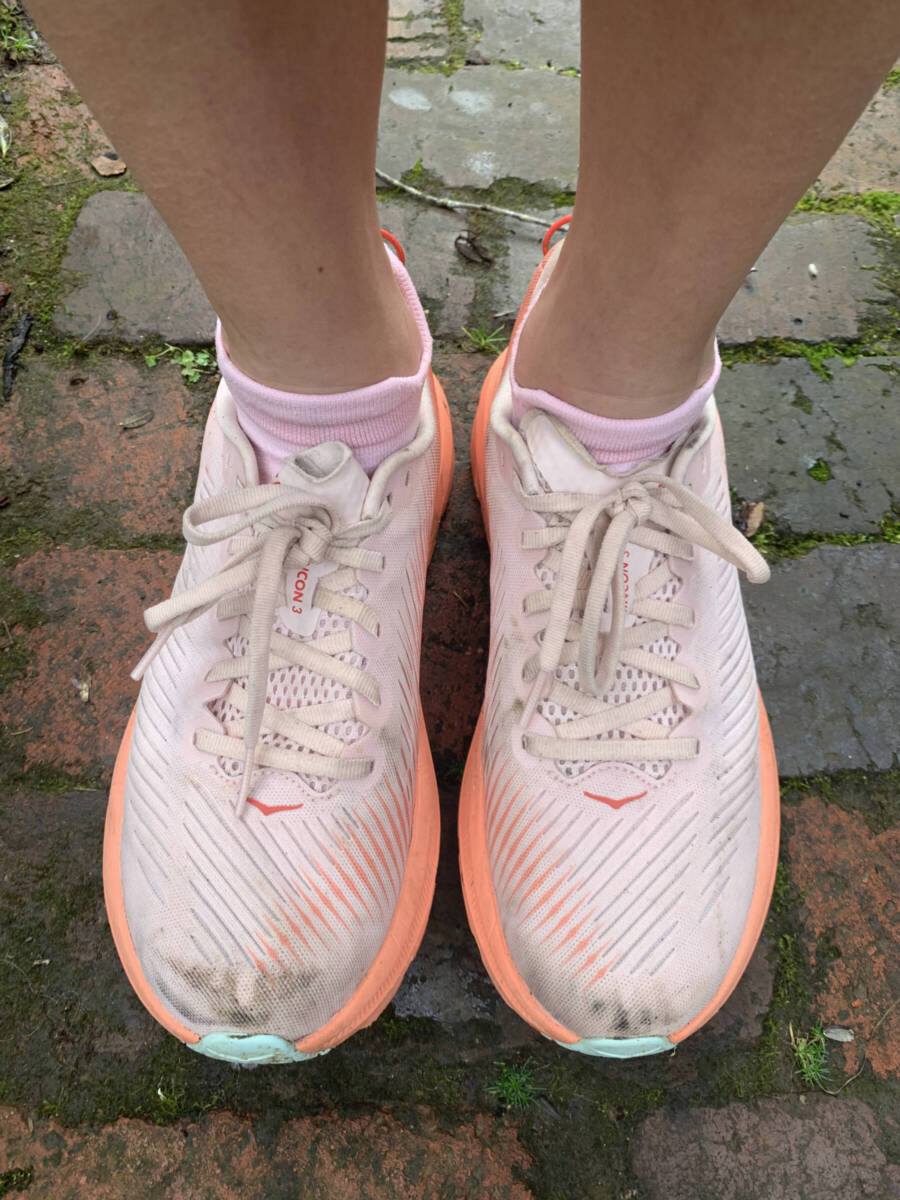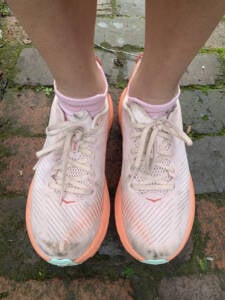 What makes the Hoka One One Rincon 3 a great shoe?
The Hoka Rincon 3 is "soft and light meets fast," according to the shoe company. Hoka One One also says the Rincon 3 has the "best cushion weight ratio on the market" and is the "perfect blend of speed and comfort."
And they aren't lying.
The Rincon 3 is a smooth ride that allows you to put in the miles and pick up the pace with less effort. It has the best of both worlds.
It's cushioned yet light—not bulky and heavy.
It's versatile, allowing you to log long slow distance miles while putting in faster runs like tempos.
It keeps you fresh. The cushioning runs from the heel to midfoot to the roomy toe box helping keeping your feet and legs from getting tired. The Rincon 3 also has a slightly padded heel tab and collar.
It offers support without rigidity. It has an internal heel counter which offers extra heel support to minimize slipping. This is important for those who are prone to plantar fasciitis, as you want to minimize extra tugging or stress on the fascia.
It has a soft upper without any tightness. And, the shoes stayed tied (a huge pet peeve of mine! ).
Is the Hoka Rincon 3 a good shoe for plantar fasciitis and Achilles tendinitis?
Yes! The Hoka Rincon 3 is a great shoe for those with plantar fasciitis or Achilles tendinitis or recovering from a plantar fascia tear (like me).
I am recovering from a plantar fascia tear, plantar fasciitis, and also have metatarsal pain from foot fat pad atrophy. With Rincon 3, my heel feels cushioned with my foot strike and my metatarsal (forefeet) also feels cushioned, delaying the onset of pain as compared to other shoes.
Related: Lessons Learned from My Running Injury
There are three design characteristics that make the Rincon 3 a good shoe for those with plantar fasciitis and other foot pain:
It's cushioned throughout the foot. With soft foam and a pillowy feel, it protects the entire foot from your body's impact with each foot strike.
It has a meta-rocker to help disperse the weight of your stride. Indeed, research shows that shoe rockers can help alleviate plantar fasciitis and plantar fascia pain.
It offers support without rigidity. The heel counter helps keep the foot in place but the wider heel and soft foam keeps the shoe from feeling stiff, so the shoe can respond to your stride.
In my first runs back from my plantar tear, I barely felt my injury in this shoe whereas it was still bothersome even in pricey carbon fibers shoes like the Nike Vaporfly Next% and Alphafly.
Rincon 3 Review from other runners
I'm not the only one that loves the Rincon 3.
I've recommended this shoe to others struggling with foot pain. Here's the experience of physical therapist and fellow mother runner Tricia DeNardis of the @burpeesandburpcloths:
"After dealing with Achilles tendinitis, plantar fasciitis and peroneal tendinitis for the better part of two months (with complete rest from running for 6 weeks) I want to do everything in my power to prevent that from happening again!
Along with rehab exercises etc., I knew I needed a shoe change as well, so when Whitney recommended the Rincon I was pretty much sold. Unlike the Hokas I remember from a decade ago, these are incredibly light and with less of a "moon shoe" look yet provide the perfect amount of cushion to where you feel like you're walking on clouds!
Any residual soreness I was feeling in my heel is completely gone which I partially attribute to this shoe change! 100% recommend!"
What others have said:
"The midsole foam offers nice, pillowy-soft landings on each stride."
"While the midsole foam lacks carbon fiber shoes, the meta-rocker gives it great energy return to make my runs more fun."
"Despite being lightweight, the shoe handles lots of mileage—upwards of 250 total and handled double-digit long runs without issue."
"My feet never got hot in the breathable design and I love the secure lockdown."
Related: Theragun vs. Hypervolt: Can Massage Guns Help Runners?
What colors does the Hoka Rincon 3 come in?
The colors of the Hoka Rincon 3 have some definite flare! They are festive and eye-catching, ranging from turquoise shades, lilac, cantaloupe, pink, light gray, and black. You're bound to find a color palette that appeals to you!
What size should I buy in the Hoka One One Rincon 3?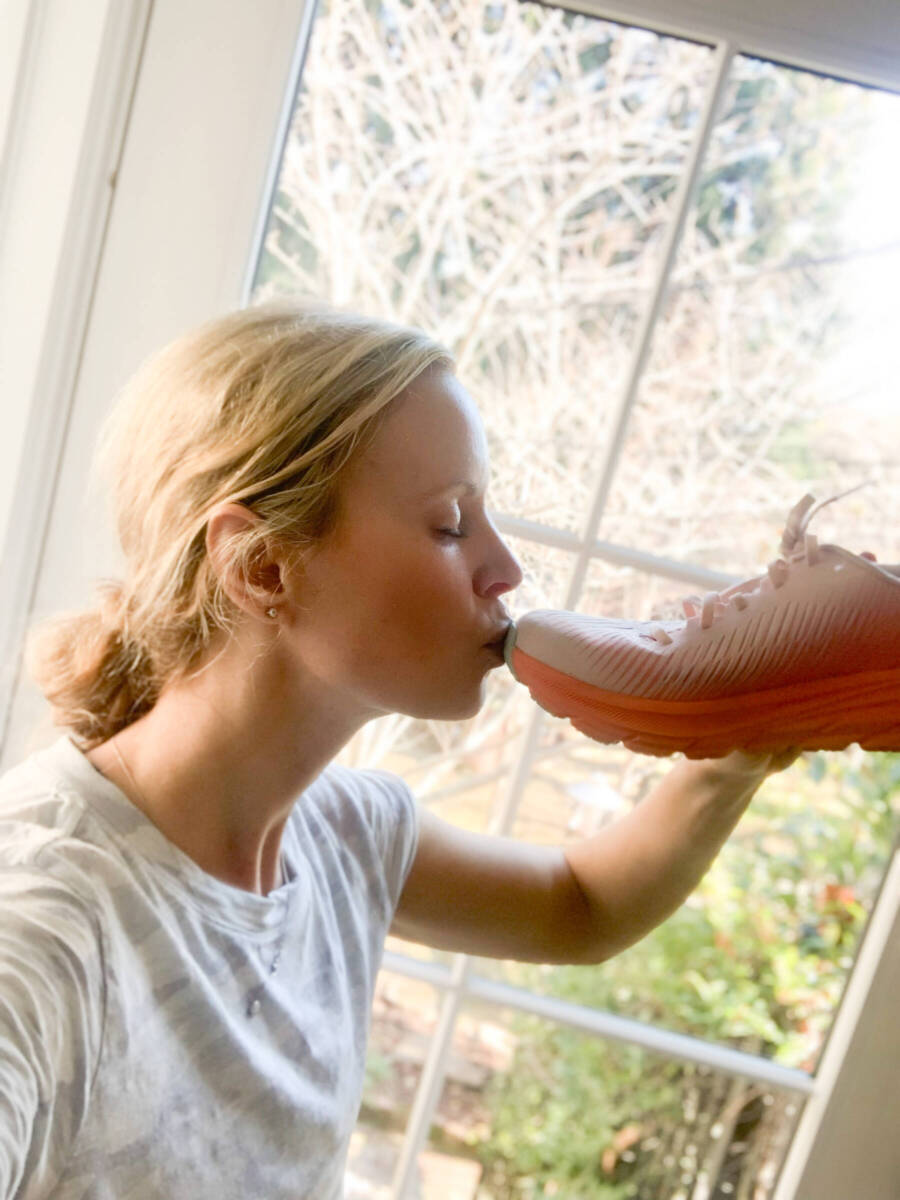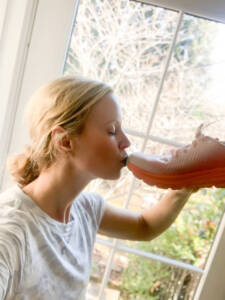 Hoka's Rincon 3 runs true to size. As you would with any running shoe, buy a half size up from your normal shoe size. For example, I wear an 8 in normal shoes. I wear an 8.5 in the Rincon 3.
The sizing from the toe box to midfoot to arch height is medium. The heel width is a bit wider than most normal running shoes.
How much does the Hoka Rincon 3 cost?
The standard price of the Hoka Rincon 3 is only $120!
Where can I buy the Hoka One One Rincon 3?
Get free shipping and returns even after wearing them for 30 days at Hoka.
Get free shipping and returns and after 90 days at Running Warehouse, plus fast delivery!
I got mine from Hoka's site directly because they had more options. The shipping from Hoka takes longer than Running Warehouse, though.
I also like Dick's Sporting Goods selection and Roadrunner Sports as reputable sellers with great customer service.
I'd love to help you with your running goals. Check out my coaching services!