I'm very excited to share this guest post by Erica Hopper, mom, sub-3 hour marathon, and chef on how to have a healthy kitchen. Erica and I actually met while racing the Knoxville marathon where she went on to place in the top three. She's very talented at all she does and shares her secrets here:
"I would eat healthy, but it just takes too much time."
"Healthy eating is so boring."
"I just don't know how."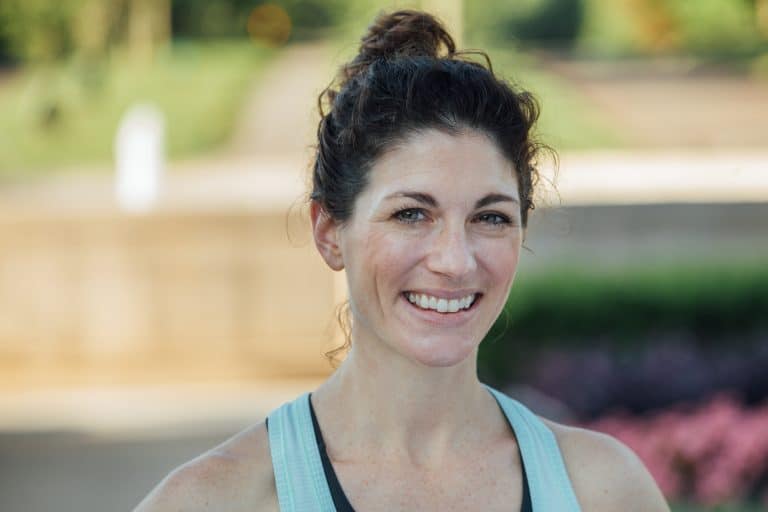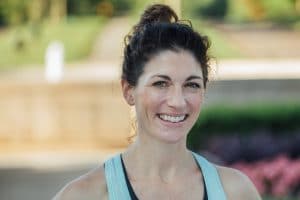 These are all excuses I've heard for why people don't fuel their bodies with healthy food, nutritious snacks, or the right beverages (aka, water).  I get it.  Believe me. As a full-time working mom of 2 small humans and a husband with a very demanding schedule, time is at a premium. But, that doesn't mean your health should be compromised.  Remember, not eating well will not only cause your waistline to expand, but it can lead to clogged arteries, decreased brain function, blood sugar spikes that lead to energy level spikes, and a host of other problems.
Even with life's hectic seasons, there are ways you can prepare so you are set up for success in the kitchen.  Having a healthy kitchen takes some thinking ahead and planning, but it is possible – and even a little fun!
Here are my 5 keys to keeping yourself on track:
Pantry Staples.
While I prefer to use as many fresh ingredients as possible, sometimes you need a little help from the canned goods and freezer aisles at the grocery store to have a healthy kitchen. Keep your pantry stocked with organic, reduced-sodium tomato products and beans so you are always prepared with a healthy option. In the freezer section, always have frozen spinach, kale, or bags of mixed vegetables on hand.  They are great for smoothies, soups, and stews.  Frozen fruit is another great option to have available for a refreshing breakfast on the go.
Related: Healthy pantry cooking
Spices, spices and more spices.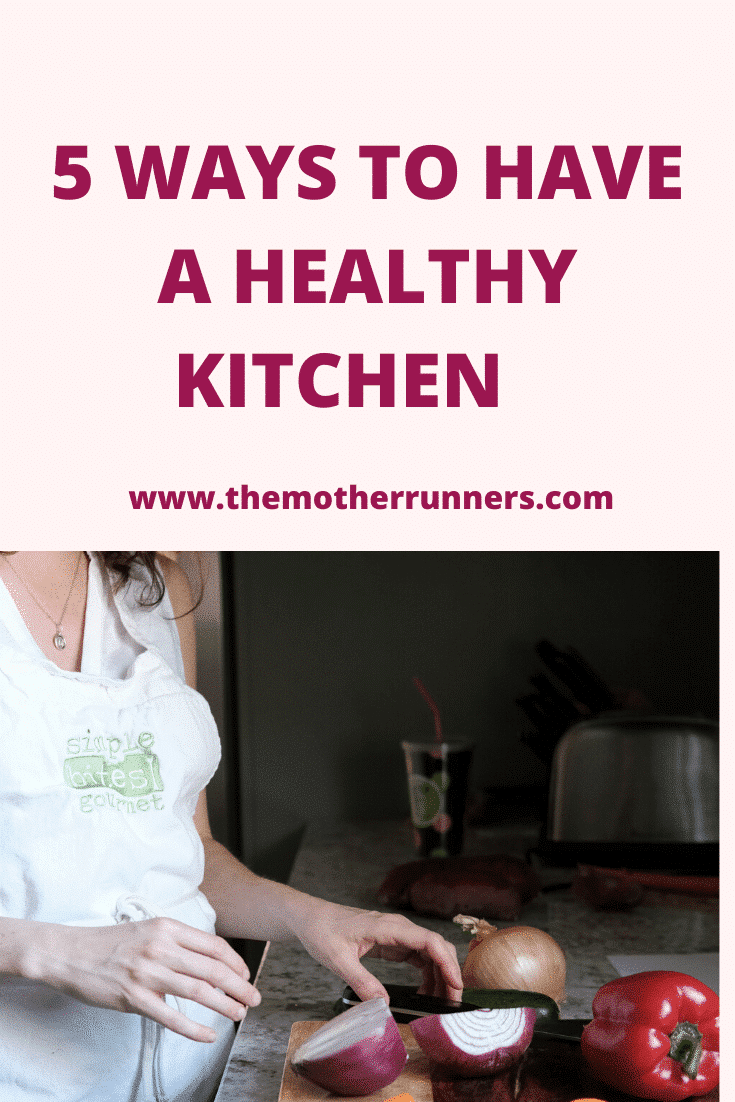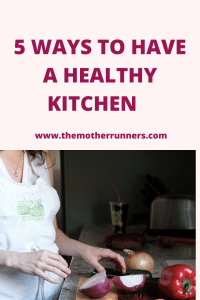 One of the easiest ways to ensure you are eating well without missing flavor is to add plenty of fresh herbs and spices to your meals. Adding flavor this way doesn't add to the calorie count, but can pack a big punch of flavor.  I love using fresh garlic and shallots, dried parsley and basil and of course cracked red pepper flakes.  Load your pantry with all the staples, and you will be able to whip up a flavorful, gourmet meal in flash.
Plan ahead.
This could be the most important piece to having a healthy kitchen puzzle. You must plan your meals.  I've recently begun planning for 2 weeks at a time, and doing a big grocery shopping trip every other week, with a small one in between for fresh produce and perishables.  It not only saves time, but it ensures I will be armed with a healthy menu every night of the week.
Prep ahead.
Like number 3, this one is essential and non-negotiable. How often have you been on your way home, realized you had nothing prepared for dinner and headed to the drive-thru just so you could fill the bellies of your baby birds before anyone had time to complain about what you were or weren't serving for dinner?  The answer is probably more often than you would like to admit.
This is probably the step that takes the longest, because it requires actually doing something, but it can pay dividends when you're trying to stay on track. Imagine that instead of spending unnecessary cash on fast food you have a fridge loaded with meals already prepared. You can even purchase inexpensive meal prep containers to keep meals individually portioned for lunches or nights when the family is too busy to sit down together.  Just pull a meal out, and quickly heat it up.  No weeknight clean-up, and you've kept your healthy promise.
Related: What to eat after a long run
Batch your work.
One of my absolute favorite ways to meal prep is by batching my cooking.  I like to start with a base, like spaghetti squash or zucchini noodles, and make several different types of sauce to serve over the top.  Or, I sometimes make a sauce that can be used in a variety of ways. For example, I make a cashew cream sauce that can easily be served as is, or made into a creamy pesto for noodles, creamy vinaigrette for a salad loaded with veggies or even made into a creamy soup.
You can even make large batches of sauces or soups to keep in your freezer for when you just don't have time to plan or prep ahead. It still requires some planning, but this way, you know you'll never be caught off guard.
Healthy eating can be intimidating and feel time-consuming.  Thanks to fast food and busy schedules, it just doesn't seem worth it sometimes.  But, I promise, with a little effort, you can keep your kitchen stocked and ready for anything life throws your way.  Not only will you feel better, but you may find you have a little fun in the process.
Thanks to some awesome internet search tools, you can find fun recipes that can be made with little to no cooking knowledge and endless ways you can get creative!  So, don't be scared to try something new, get your hands dirty, and prep your way to healthy!
More about Erica
Erica began her culinary career following graduation from the Culinary Institute of America,
where she earned a degree in Baking and Pastry Arts. She eventually completed her Bachelor's
degree in Nutrition from the University of Tennessee, Knoxville. She has worked in restaurants
and in the food publishing industry. She ran a healthy meal delivery company for 6 years and
now works in PR. She continues to enjoy creating healthy recipes and spreading the word that
nourishing your body with food is both creative and delicious. When Erica is not whipping up a healthy dinner, she can be found training for her next marathon, enjoying a local craft brew with her husband or chasing after her 2 young daughters.