It's true. I have to admit. I am one of those people that waits for the slightest hint of a brisk fall breeze and then goes pumpkin crazy. As I wrote in my previous marathon tips post, I love nothing more than running a long run in the cool autumn air and then refueling with yummy fall recipes for runners.
After writing that piece, I decided I needed to get with Chelsea Plummer, the runner and recipe genius over at Mae's Menu, to collect some yummy fall recipes for runners. So, that's what I did.
Fast & healthy recipes for runners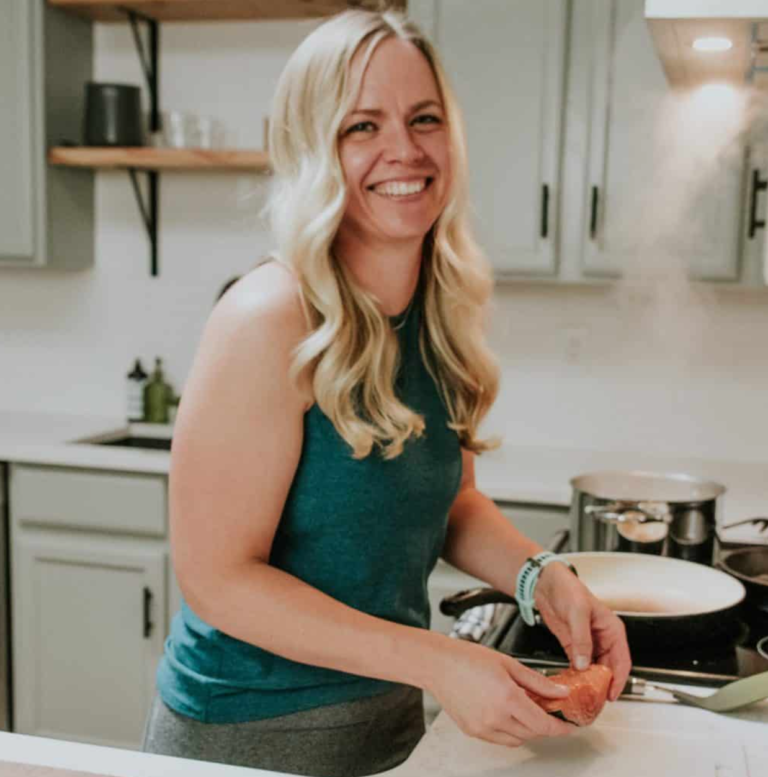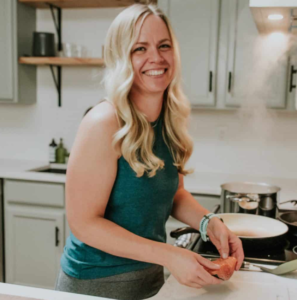 When looking for healthy recipes for runners, you want them to be jam-packed with nutrients that aid in recovery, protein to help rebuild muscles, and carbohydrates to fuel our runs. As a runner herself, Chelsea develops her yummy recipes with this in mind.
And she realizes we (especially mother runners) don't have a lot of time to cook, so she makes these healthy recipes for runners quick and easy to make. All these meals take between 30-60 minutes to make (and a lot of that is hands-off time).
All these yummy recipes are super healthy for runners, giving us what they need, and have a fall flair.
What more could you ask for?
In this article, I will give you the quick and easy recipes for
Pumpkin pasta
Healthy pumpkin spice blender muffins
Slow-cooker pork green chili
Butternut squash farro
Before we dig in. Let's go over some running nutrition 101.
Key Nutrition Tips for Runners
Pre-run: An hour or so before a 60+ minute run, eat 100-300 calories of carbs and protein
During run: Aim for 60 grams an hour of carbs (a gel every 30 minutes). Drink water & electrolytes
Post-run: Refuel within 30 minutes with carbs and protein after a long run.
Post-run: Two hours later, eat a second (FULL) meal with carbs, proteins, and FATS.
Related: Marathon Fueling 101: What Runners Should Eat
Okay, now, let's dig in.
4 Healthy Recipes for Runners to Eat This Fall
Pumpkin Pasta
This is your genius fall dinner idea right here. This pumpkin pasta recipe is PERFECT for a pre-run lunch or dinner the day before a long run or marathon. The carb-rich pasta will fill your glycogen stores to give you lots of energy and the potassium in the pumpkin sauce will keep your muscles from cramping.
The pumpkin sauce is awesomely autumn-flavored and simple to make! Serve it hot over pasta with parmesan cheese for a warm, comforting meal.
Ingredients: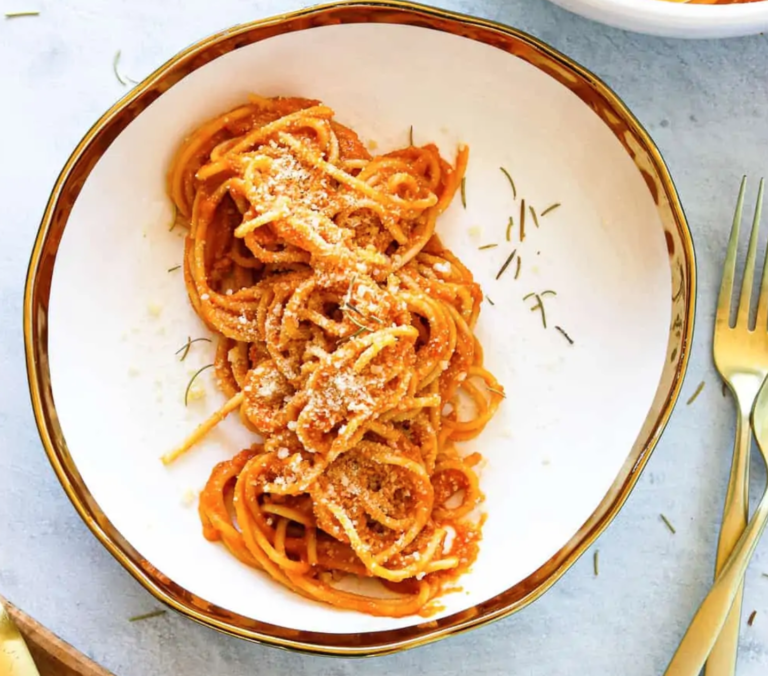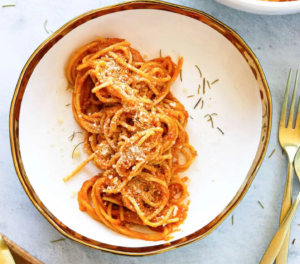 Canned tomato sauce
Carrots
Onions
Broth
Olive oil
Butter
Garlic
Dried rosemary & rubbed dried sage
Half & half
Related: 26 Pro Marathon Tips for Race Day Success
Pumpkin Spiced Blender Muffins (Gluten-free & Dairy-free!)
There isn't anything better than enjoying a yummy pumpkin muffin with a steaming cup of coffee on a fall day after a run. Am I right?
Eat these pumpkin muffins before a run, after a run with some nut butter or a smoothie, OR even on the run! (Check out this pumpkin pie smoothie to complement the muffin!).
These pumpkin muffins have potassium-rich pumpkin, carb-rich oats, and are easy to make and eat while on the go when baked in mini-muffin pans.
Ingredients: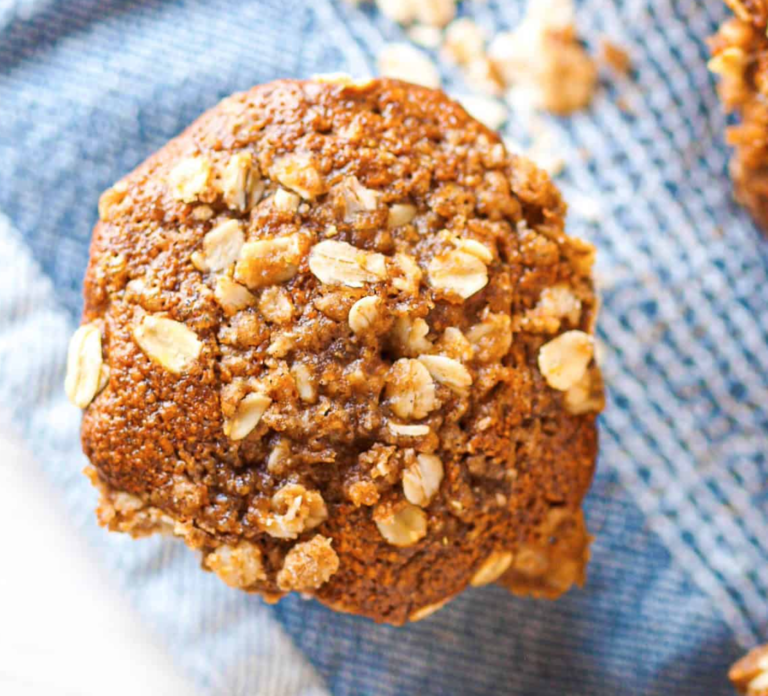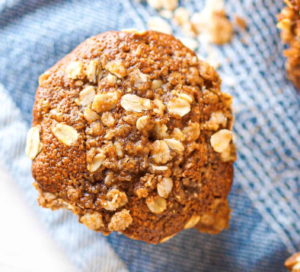 Canned pumpkin
Pumpkin spice
Oil (coconut is preferred)
Milk (make it almond or nut for dairy-free)
Dark brown sugar
Old fashioned oats (use certified gluten-free oats make it GF)
Flour (use gluten-free flour to make GF)
Salt
Baking soda
And, if you love this, try her healthy apple cinnamon bread pictured at the top of this page.
Slow cooker pork green chili
Chili and fall just go hand-in-hand! This chili is perfect for post-run refueling (especially that second meal after your initial refueling). Bonus if it's by a fire.
Since it's a slow cooker chili recipe, you can prep it the night before or in the morning, so it does the work for you. Easy peasy!
It's packed with protein to repair muscles, carbohydrates to restock glycogen stores, and has fat to help your body absorb all the nutrients. It's tangy with a tiny kick and super easy to make. And, if you're vegetarian like my husband, just sub in kidney beans in place of pork!
Ingredients
2 tablespoons olive oil
1 ½ cup chopped white or yellow onions
1 ¼ lb. pork loin, cut into 1-inch cubes OR 2 cans of kidney beans

Let the slow cooker make you a delicious post-run meal to give your muscles the protein they need.

6 cloves garlic, minced
1 ½ tablespoon cumin
1 teaspoon salt
3 cups broth
4 oz. can diced green chiles, undrained
1, 14.5 oz. can diced tomatoes, no salt added
1 ½ cups (12 oz.) salsa verde
4 tablespoons cornstarch
4 tablespoons cold water
Optional chili toppings: green onions, cilantro, shredded cheddar cheese, sour cream or Greek yogurt, black olives, minced onions, etc.
And, if you love this recipe, check out Chelsea's two yummy refueling recipes on my article on proven ways to refuel from a long run!
Butternut Squash Farro
If you're looking for an answer to, what should I make for dinner tonight? This is it!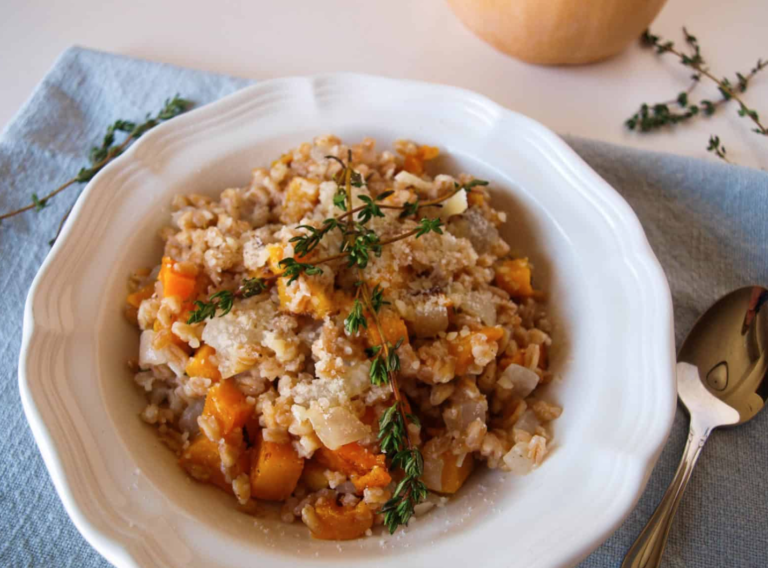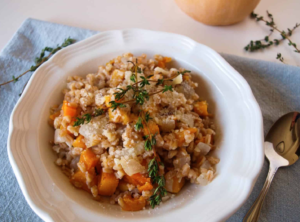 This butternut squash farro with crispy parmesan breadcrumbs is satiating and an excellent choice for refueling after a long run or fueling before a long. (But, WARNING, do not eat too much ahead of a race due to the farro's fiber contents).
Why is butternut squash a healthy option? Because butternut squash is rich in potassium, a mineral that works with sodium to balance the fluids and electrolyte levels in your body. This helps regulate your heartbeat and prevent muscles from cramping.
Related: How Do You Taper for a Marathon?
The farro also makes this a wonderful meal for runners as it is an excellent source of carbs, iron, and protein (excellent for helping our blood deliver oxygen to working muscles and protein to help repair those hard-worked muscles). It also has magnesium, which supports muscle and nerve function and energy production.
And this recipe is easy to make, warm, flavorful, and just overall delicious!
Ingredients
½ medium size butternut squash, or about 1 lb, total, peeled, seeded & cut into ½ inch cubes

These yummy fall recipes for runners are easy to make & full of the nutrients runner needs. Pin them for later!

¼. cup olive oil, divided
1 ½ teaspoon salt, divided
½ large size onion, chopped finely
1 teaspoon or 2 cloves minced garlic
1 ¼ tsp fresh thyme, chopped
1 ½ cup precooked or quick cook farro
3 cup water
1 ½ Tablespoon white wine vinegar
Black pepper & extra thyme, for garnish
If you want more fueling tips and training guidance, be sure to check out my mother runner coaching services. I would love to help you reach your goals!