Badass. Amazing. Strong. Godsend.
These are just some of the words used to describe this month's Mother Runner of the Month, Maleah Pinyan.
Maleah is a mom to two kiddos (2 and 4) living in North Carolina. She works full-time as a caseworker for food stamps and Medicaid eligibility.m Oh, and she is a full-time support system for her mother runner friends–no matter how far away. Maleah's nominator lives several states away and says, "She is always willing to run with me, and is possibly my biggest cheerleader. She is an absolute godsend for a new mom who is also trying to figure out how to be a #motherrunner. In her own community, she supports other runners who are trying to reach goals and helps them create training plans."
Related: Meet the other Mother Runners of the Month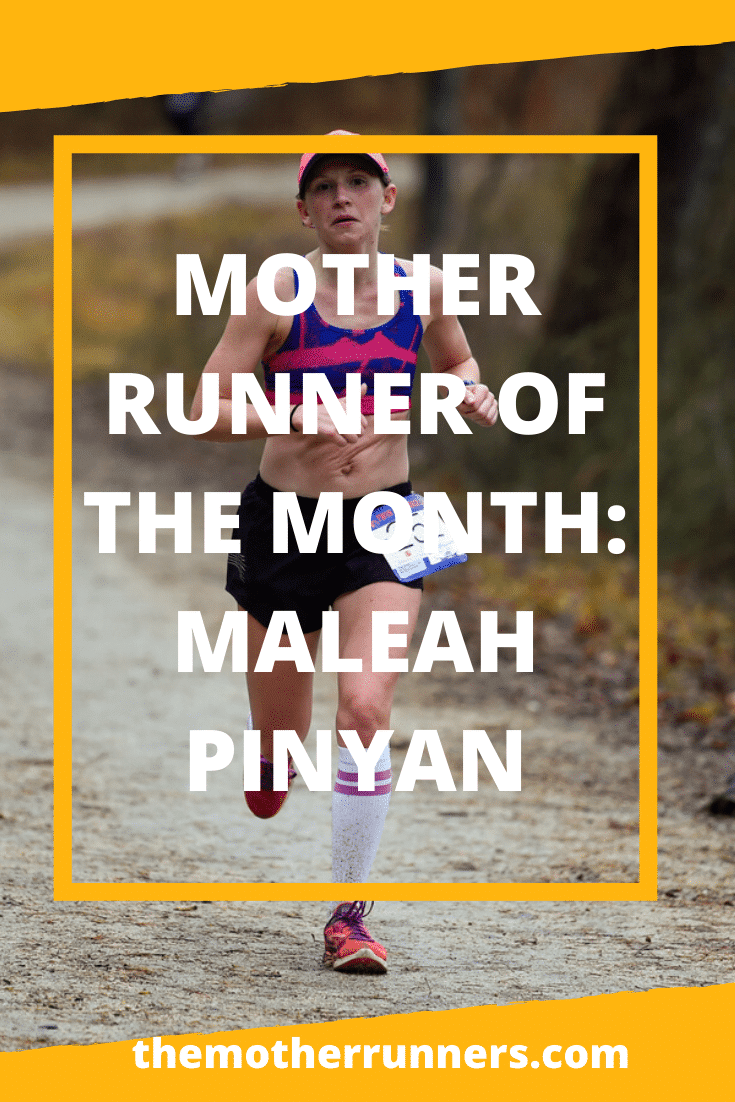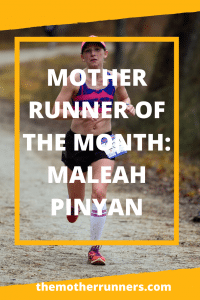 Maleah started running when she was 14, running in college at Catawba. She's run over 10 marathons, including a 3:45 when she was 20 weeks pregnant. After having her babies, she struggled with taking the time away from her kids to run. But, like many of us, saw what she was missing and started to put the work in and see the results. She also saw the amazing example running sets for her kids. (And, her answer to how to stay motivated when the going gets tough is one of the best ones I have ever heard.)
Meet Maleah.
Why do you enjoy running?
I enjoy running because I've found that it gives me balance and peace in pretty much all areas of my life. When I'm training for a race, I feel strong and fierce.
What are your running goals and accomplishments?
Having been a runner since high school, I have achieved many accomplishments. I completed 10 marathons before turning 30 and I've run in the Boston Marathon 3 times. I'm currently training for a marathon where I hope to crush my marathon PR. However, my biggest running goal is to just keep running. Having struggled with anxiety and depression, running and training have been the best treatment.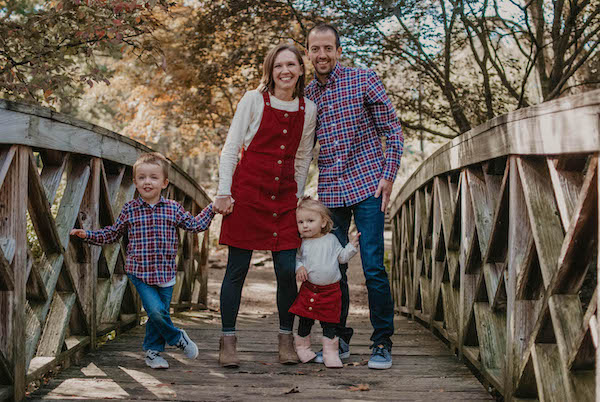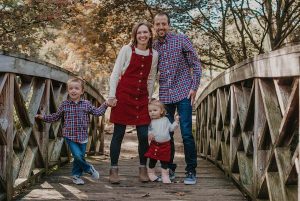 How does your love of running impact your kids/family?
My husband is also a runner, so he's my biggest supporter. The kids enjoy watching me run, even on training runs they like cheering for me. It's something that we do every day, so it's just a normal part of our lives.
How does running make you a better mom?
Time management is a big one. What time can I run and still be able to do everything I need to do each day? Because running helps me feel more balanced and grounded, I have more patience with all of my kids' shenanigans and meltdowns.
Related: Nominate a Mother Runner of the Month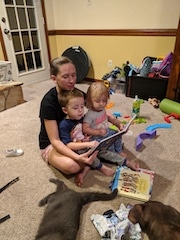 What's the best piece of running advice you've ever gotten?
You have to learn to truly enjoy the process/training.
How do you stay motivated when the going gets tough?
I just go back to the basics: concentrating on breathing and rhythm and staying relaxed. Keep moving, forward motion is better than nothing. Sometimes I just need to get out of my own head and be in the moment.
Please add anything else you'd like to talk about!
If you're struggling with depression and/or anxiety, taking the step to seek help is the hardest step, but it's totally worth it. You deserve to seek help. You're worth it!