It's safe to say July's Mother Runner of the Month, Laura Filla, has found her passion: The St. Louis mom has run through her most recent pregnancy, became certified as an RRCA running coach, and volunteers as an assistant coach with Girls on the Run. She's also pursuing a degree in exercise science.
Laura fell back into love with running after having her daughter three years ago. She left a high-volume retail management career to focus on motherhood. That's the year she began running consistently again since her middle school track days.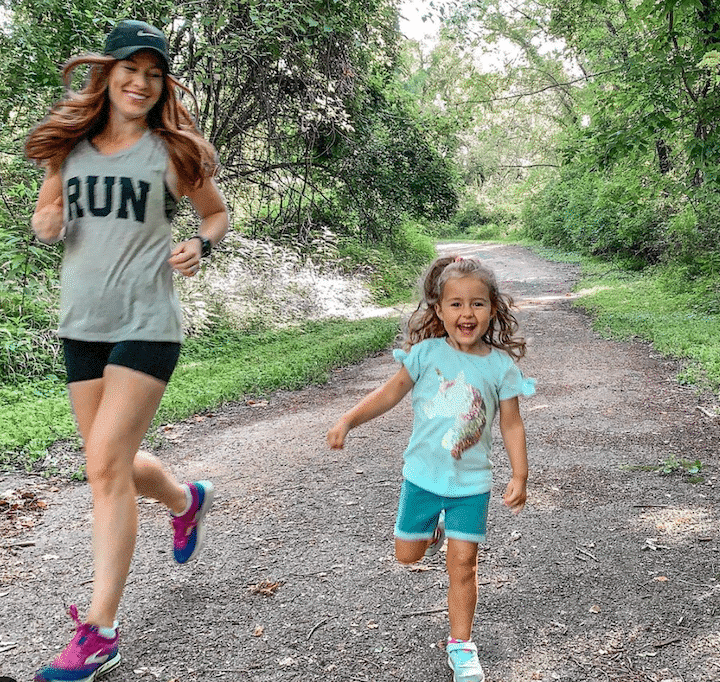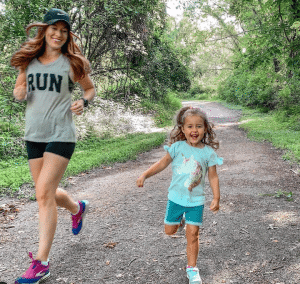 Her outlook on running is refreshing and her best piece of running advice she's ever gotten is surprising and motivating.
Related: Meet the other Mother Runners of the Month
Mother runners, meet Laura!:
Why do you enjoy running?
My "why" is always changing. Running is both my "me time" and my time to socialize, my hobby, my place to set personal goals and to get competitive with myself, and something that keeps me healthy and hopefully able to run around with my kids for years to come. It started as a way to combat postpartum depression symptoms and still gives me a lot of mental clarity. I could talk about running all day!
What are your running goals and accomplishments?
Becoming a coach last fall is up there and so is finishing my first marathon in 2018. I also have time goals, like qualifying for the Boston Marathon. I would love to put in the work and see if I can get myself to that level.
Related: How this Mother Runner cheated death in a marathon
How does your love of running impact your kids/family?
It is certainly a family affair! Currently, I share miles with my future son, which is something I did not do with my first pregnancy. Every run with him has been so special to me. My oldest loves having a runner for a mommy and hallway races at home are a regular occurrence!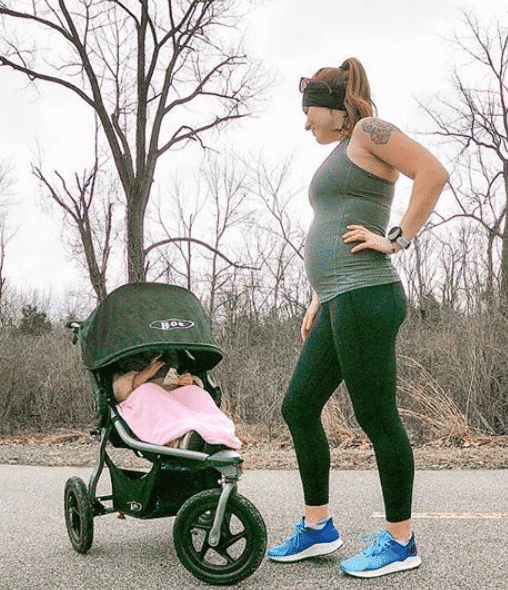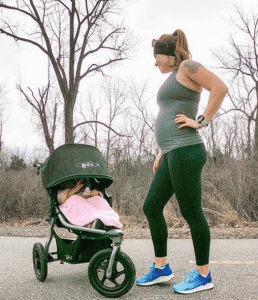 How does running make you a better mom?
I lead by example. Running makes me happy and that translates into motherhood. Even if my kids do not want to run marathons when they grow up, they are being given the example that getting outside and getting moving is something that should be valued.
What's the best piece of running advice you've ever gotten?
"Running is a sport of failure" – which sounds negative, but I think running has helped me to reframe the connotations I have with "failing". Failing is just another lesson learned, which means progress will be made regardless of the outcome. Failing doesn't have to be scary.
Related: Nominate a Mother Runner of the Month
Do you have any favorite running podcasts?
I adore the "Rambling Runner" podcast!
What's your favorite running gear?
Currently, I cannot run without my Baobei maternity belly band, Brooks Juno sports bra, and Senita Mama workout tanks! When it comes to shoes I tend to gravitate towards responsive cushioning, and I have my handheld Amphipod water bottle with me for 99% of my runs.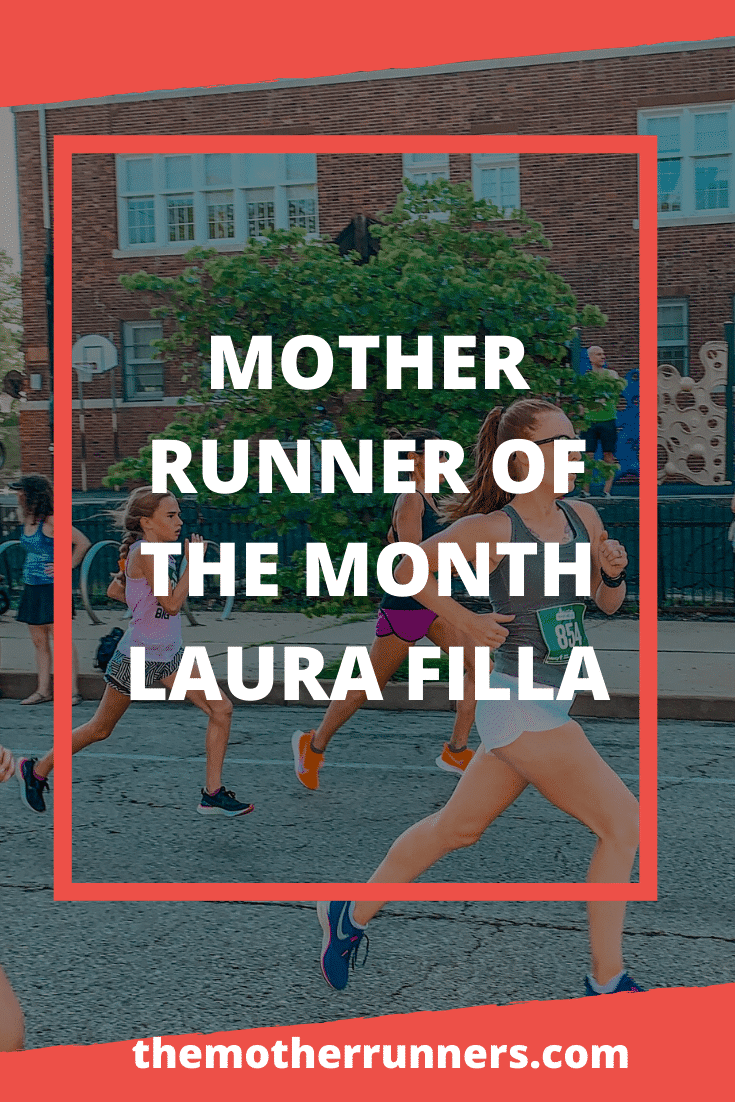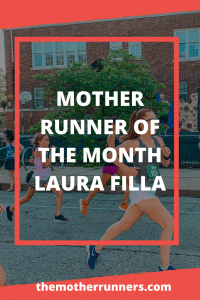 How do you stay motivated when the going gets tough?
When it comes to mental racing strategies, focusing on hitting each mile split rather than worrying about the distance that is left to cover usually does the trick. So does "embodied cognition", which means I am giving out lots of high-fives, saying "thanks", and smiling at everyone I pass on the course. When it comes to mental training strategies, I just have to get myself out the door. I silent-promise to take myself through the Starbucks drive-thru post-run can go a long way!
Please add anything else you'd like to talk about! 
Never underestimate the power of running with friends. Finding a local group to run with on a regular basis is a great way to switch up a stale routine or gain some extra accountability.