Kerri Maess, our August Mother Runner of the Month, started running about 9 years ago with her brother who weighed in at over 300 pounds and wanted to change his lifestyle. She agreed that they both could live healthier lives so they started by casually running races. It quickly escalated to longer distances and more challenging courses. And now,  she is an ultra runner and he is an Ironman–and they just getting started!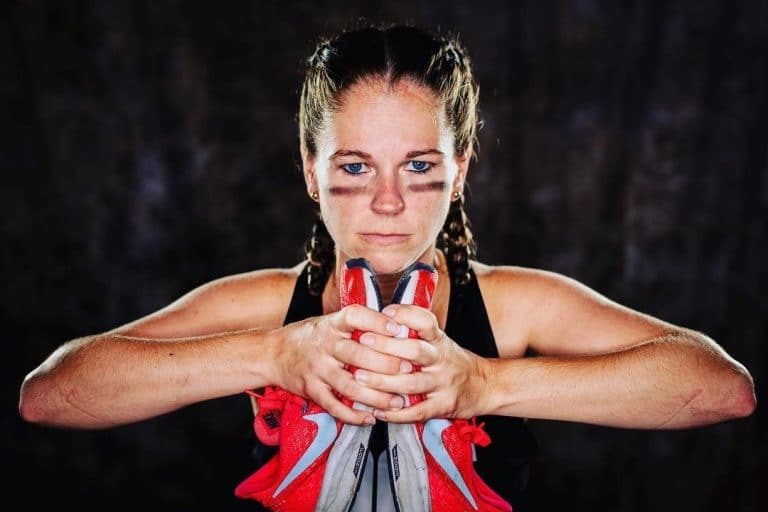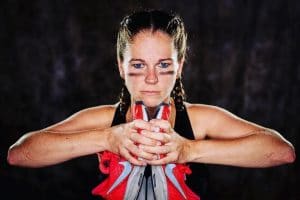 Kerri, who lives in Chicago with her family, works in insurance and has a little boy. Since having Henry, she has run several half and full marathons and finished 10th in her first 50k. Her nominator says that Kerri is the most supportive training partner and friend anyone could ask for.
"Since becoming a mother myself, I have an even greater appreciation for what it takes to lace up and get out the door.  Kerri has supported me in motherhood in ways I didn't know I needed and inspired me to both aim big and balance the needs of my new family."
Related: Meet the other Mother Runners of the Month
Mother runners, meet Kerri!:
Why do you enjoy running?
I enjoy running because I feel free when I'm on my feet. I push myself on every run and it amazes me what our bodies do for us. I am a better version of myself both physically and mentally. I also love the community that comes along with running. I have met some of the most amazing people in the running community. I remember during a run one time I was running along the lakefront in Chicago with some friends and someone said, "Kerri, how do you know all these people?". I quickly replied, "The running community. I may have or may not have had a physical conversation with them but have seen and encouraged runners every time I am out." Running really has changed everything for me!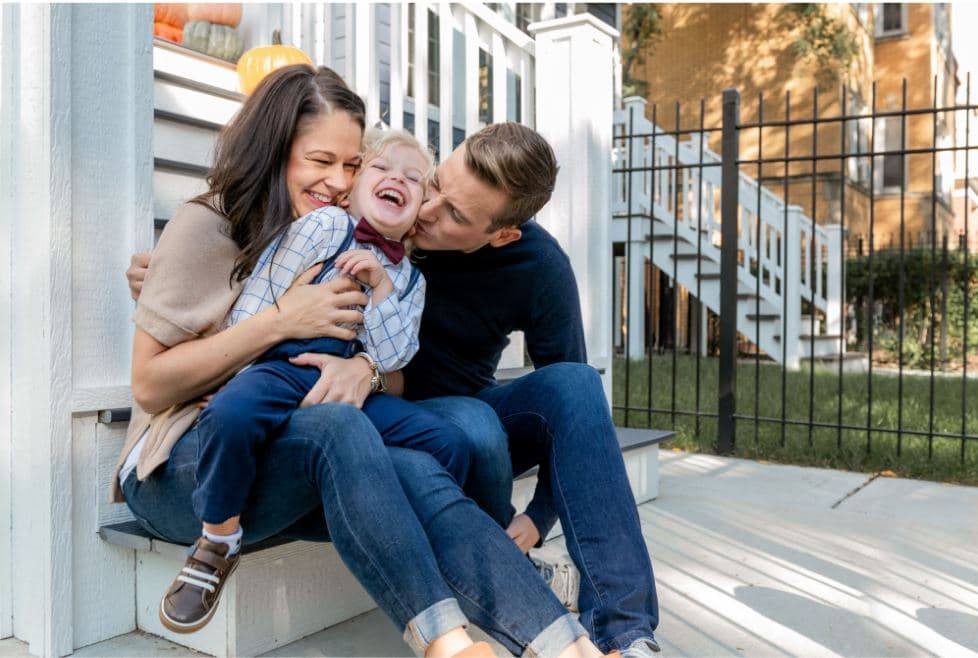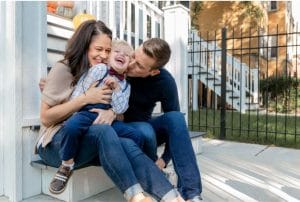 What are your running goals and accomplishments?
I have accomplished a lot in my short running time. I have run 2 50k's, 8 marathons, over 25 half marathons. This year (before the pandemic) I planned to attack 2 more 50k's with elevation, 50 miler, and the NYC Marathon. I have been on a mission to break the 4-hour marathon and got so close at 4:01. When I missed my A goal by 1 minute I felt so defeated and felt that I had failed. However, after a couple of days had passed, I thought to myself that I still accomplished something so amazing! The distance alone is such an accomplished and on top of that, it was still a 5-minute personal record for me. I will crush at a 4-hour marathon and it will feel even sweeter! I think the best accomplishment I have done is just getting up every day and showing up! There are so many days that I would want to make so many excuses whether it was work, kids, house, exhaustion or whatever I came up with that day. Showing up is all it takes!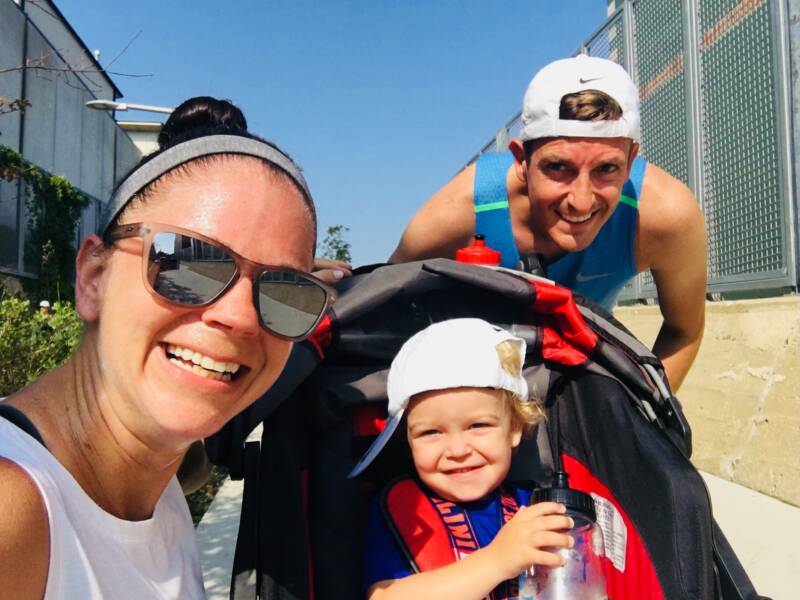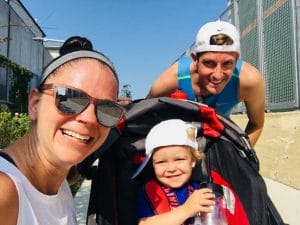 How does your love of running impact your kids/family?
It impacts every day of our lives. My husband is also into running in which makes it a true family event. In the warmer weather times of the year, we make sure to get Henry out for a run! He loves screaming "run faster mommy". I want him to know anything is possible and you can go for it if you put the hard work in. He asks often "Mommy, are you going running?" which at first broke my heart to leave him and I learned to love his comment as I know I am teaching him to live a healthier lifestyle. My heart races so fast when I see him at my finish lines, and I get to hug him and give him my medal. He now has his own "fast" running shoes and has completed 1 race (20-yard dash LOL) at 3.5.
With my brother and his wife enjoying running as much as we do our vacations quickly became race destinations! When my brother and I were thinking about signing up for our first marathon we made a bet with our mom. If he and I finished the marathon alive (LOL) she had to quit smoking. For her, she had been smoking her whole like, so this was no easy task if we were able to achieve the marathon. He and I crushed our first marathon and she quit smoking.
Related: Nominate a Mother Runner of the Month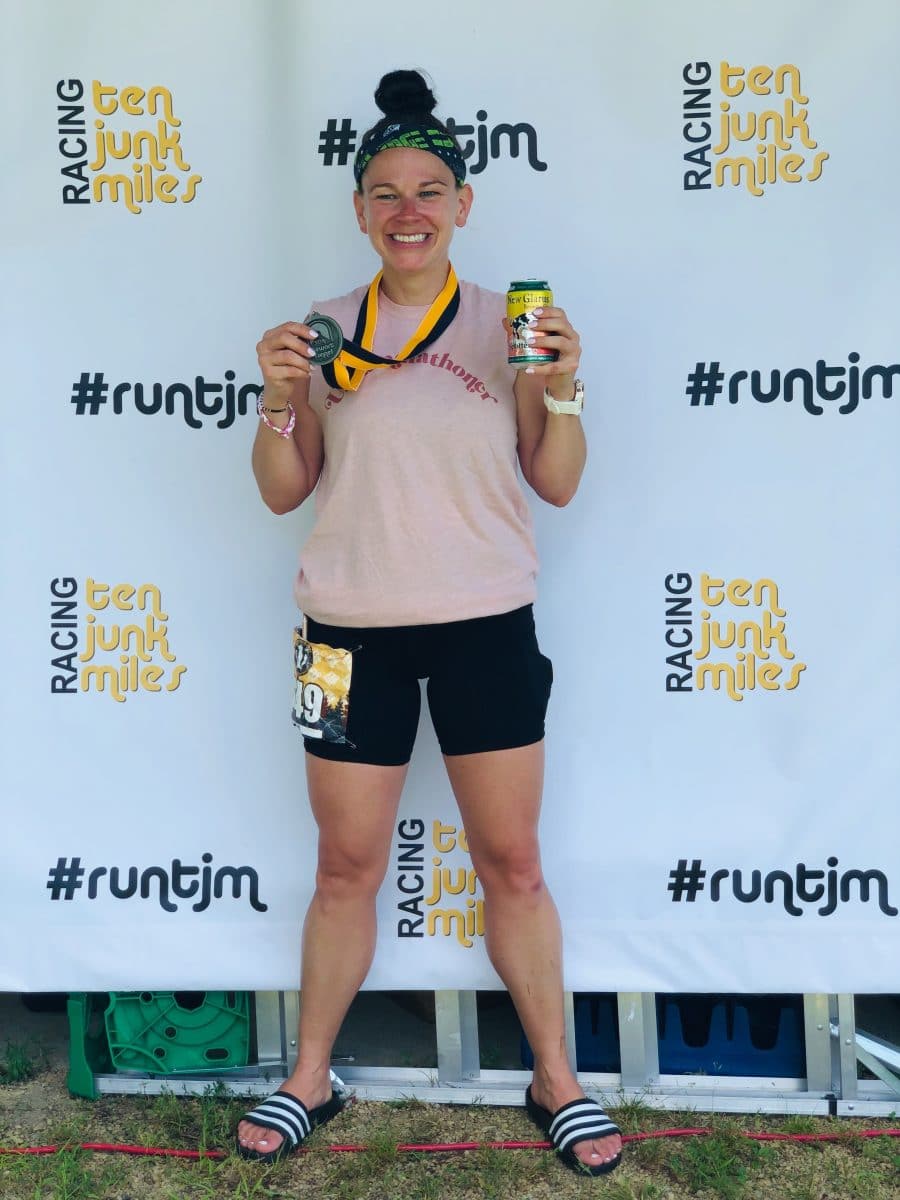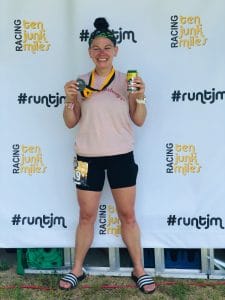 How does running make you a better mom?
Running makes me a better mom because I am a strong and confident person! I have way more energy and patience in order to do more with Henry. I have OCD and anxiety to a level I would say could be unhealthy and running really does put this back into check. It makes me happier in which makes me look less at the things that I got joy out of from my OCD.
I have a clearer and more open mind after a run! I think it also helps me teach him to live a healthy lifestyle while also pushing yourself to be a better version of you. Teaching Henry that a healthy person doesn't have to look a certain way and that what's inside is what matters!
Related: How running helped this mom beat cancer
Do you have any favorite running podcasts?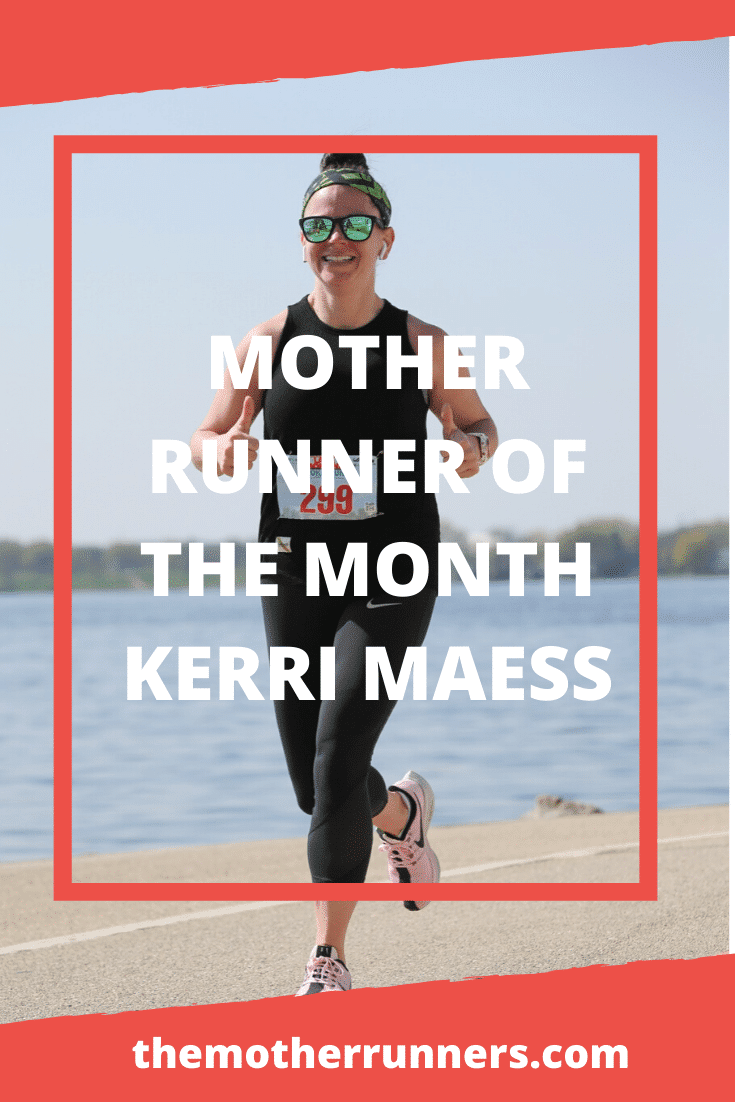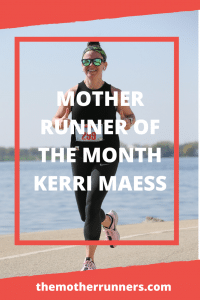 Ten Junk Miles! They are so funny and talk about anything! I actually was in a recent episode!
What's your favorite running gear?
My Nike Running Shoes. I have been running is Nike Pegasus shoes since the start. I have never deviated from them and there is a reason for that! They are great for me!
How do you stay motivated when the going gets tough?
I stay motivated because of my family and friends! I need to be the best person I can be for them and I can do that because of running. Running keeps me grounded. If a race gets tough I know no matter what pace I got or distance I ran they will be proud of me. Every step is a step forward. Some people can't take that step so I can for them!
Thanks, Kerri!