If you want someone to hold you accountable for a run, call Carlene Steenekamp.
This mother runner hardly ever misses a run.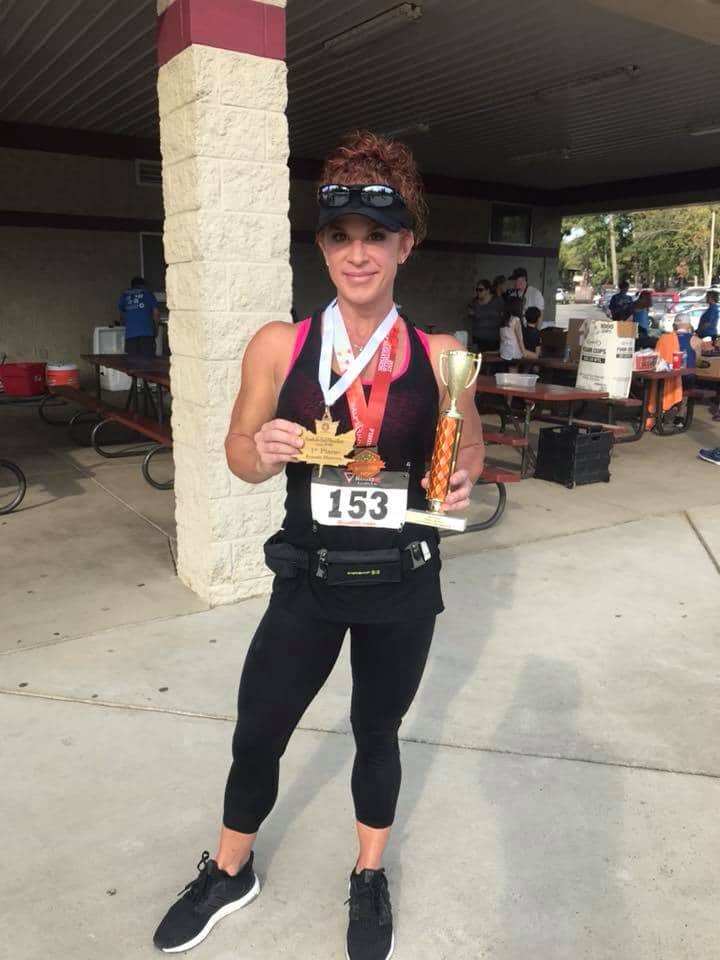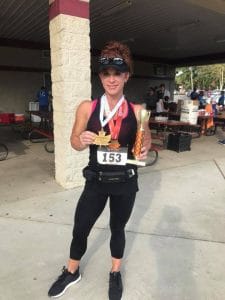 Carlene was a figure competitor and started running to broaden her horizons. Her run friends say she's as focused on helping others as she is focused on her own journey: "She is a personal trainer and nutrition expert by day and a dependable mother, wife, and friend by every other minute. I admire her dedication and pursuit of being better at everything she does."
Related: Meet the other Mother Runners of the Month.
Let's learn more about this awesome mother runner:
Tell us about yourself:
My name is Carlene Steenekamp and I live in Knoxville, Tn. I have 3 children, ages 21, 14 and almost 13. I own a health and wellness studio, where I am a sports nutritionist and personal trainer. I used to be a figure competitor and I turned pro in 2011. I got burned out on training for aesthetics and for New Years 2012, I decided to train for performance instead and decided to tackle half marathon training, setting my sights on our big local Covenant Health Half (and full) Marathon in April 2012. So I trained for it, ran it, and I was hooked. I've since run that race every year since except I bit the bullet this year and chose that same race to run as my first full marathon. I have now completed 23 half marathons, a 30k, and a full marathon.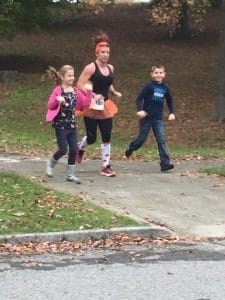 Why do you enjoy running?
Running is my getaway. It's my ME time. I run in the dark stillness at 5 am and I love the solitude. It's truly the ONLY time of my day that is guilt free me time. Kids and husband are in bed. There are no work emails or texts coming in. No appointments to interfere. Literally no one and nothing needs anything from me at 5 am. There isn't really much that can derail my training plan when my training is set for that time of day. I love the escape of pounding the pavement in the dark when it feels like the world is still asleep and I get to choose is I think of everything or nothing at all. It's empowering and serene and it's 100% for me.
What are your running goals and accomplishments?
I will start training for another full marathon in January and ultimately, I would love to do the Two Oceans ultra in South Africa. But my number one goal is to keep on running but for the joy in it. I already competed in physique sports and competition ultimately killed the joy in training for me. So I knew when I started running, that I didn't want it to become a competitive thing for me. I don't want to run because i HAVE to. I want to enjoy running so I want to. And so far, I'm 7 years in and I still find joy in doing it.
How does your love of running impact your kids and family?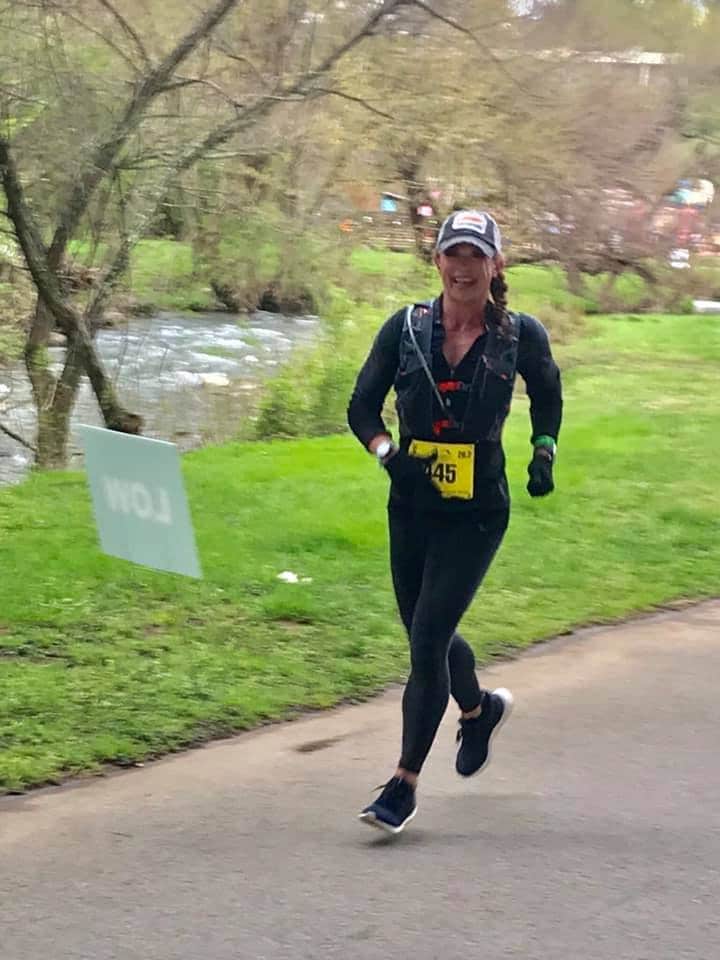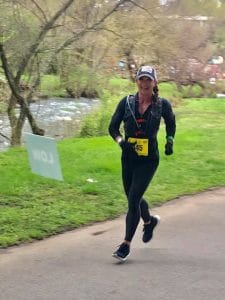 I love that my kids get to see mom having goals and setting out to train for them. They see the work I put in. They may be sleeping when I train early morning, but they are getting up when I come in from my run. They see me drenched in sweat or with frost frozen in my hair. My husband has brought them to many of my finish lines so they could cheer me on and see me accomplish the goals I trained for. My family has been very supportive of my running and I am grateful. But I also try to do it when it has the least amount of impact on my family and doesn't interfere too much with my responsibilities for them and my work.
Related: How this working mother runner of 7 finds time to run every day
How does running make you a better mom?
Running is like a mental reset button for me. Going out on a run gives me space and quiet. It gives me a little piece of "me" back. I'm not JUST a mom. My whole world is not revolving around being a caretaker and other peoples' goals. I am still a strong and capable woman and I have goals and aspirations of my own. I can take time to pursue them and still find balance within all the moving elements of family and career.
What's the best piece of running advice you've ever gotten?
Be grateful that you CAN. Don't take the ability for granted.
What's your favorite running gear?
I'm a complete gear junky… so that is a hard one. But if I had to pick 1 thing, it's probably my Garmin Fenix 6. I feel lost without that and my Adidas Ultraboost. I can make do with anything else. But those are my two essentials. Additionally, I love Blessed Bodywear leggings, they are my go-to running capris/pants (this mama's thighs are too thick and create too much friction to run in shorts….ever).
Learn more about Carlene at mommysbody.com.
Nominate a Mother Runner of the Month