It's clear that Alyssa Bloomquist, a speech pathologist in Greeneville, SC,  is a really talented runner. Four months after giving birth, she ran a 5k, not really training for it, and finished in 17:20. What's also clear is that she is one tough mother runner–looking at challenges not as setbacks but as opportunities to get stronger and faster.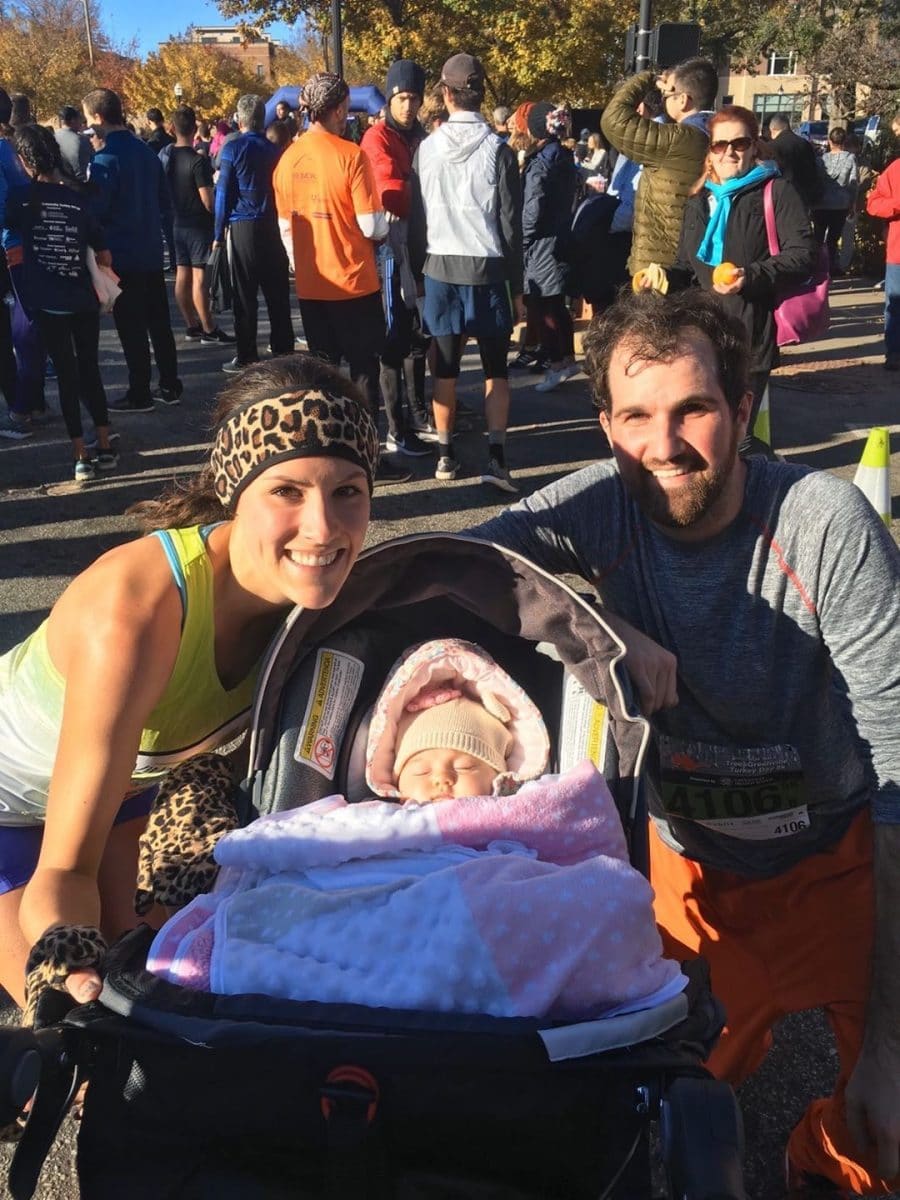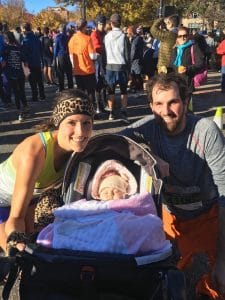 Last year, Runner's World caught wind of Alyssa's strength and talent, sharing that she trained for an Olympic Trials qualifying time while running with a stroller.
Running with a stroller is not for the faint of heart. It's both physically and mentally challenging since you're using a lot of energy to ensure your baby is happy when you barely have enough energy to complete your workout. Personally, I found easy runs running with the stroller difficult. Alyssa, on the other hand, hammered out track workouts with the stroller, using its resistance to get faster.
Related: Top stroller running tips.
Alyssa has a strong running background.
She ran at Clemson University, becoming the first Tiger in program history to qualify for NCAA Outdoor Championships in the 3,000-meter steeplechase. She graduated in 2012, going on to compete at the USATF Outdoor National Championships and the 2012 Olympic Trials. About a year after that, Alyssa decided to go longer, running (and winning!) her first marathon, the Savannah Rock 'N' Roll Marathon with a time of 2:53:03. Alyssa ran a couple more marathons after Savannah, stripping a minute off her time.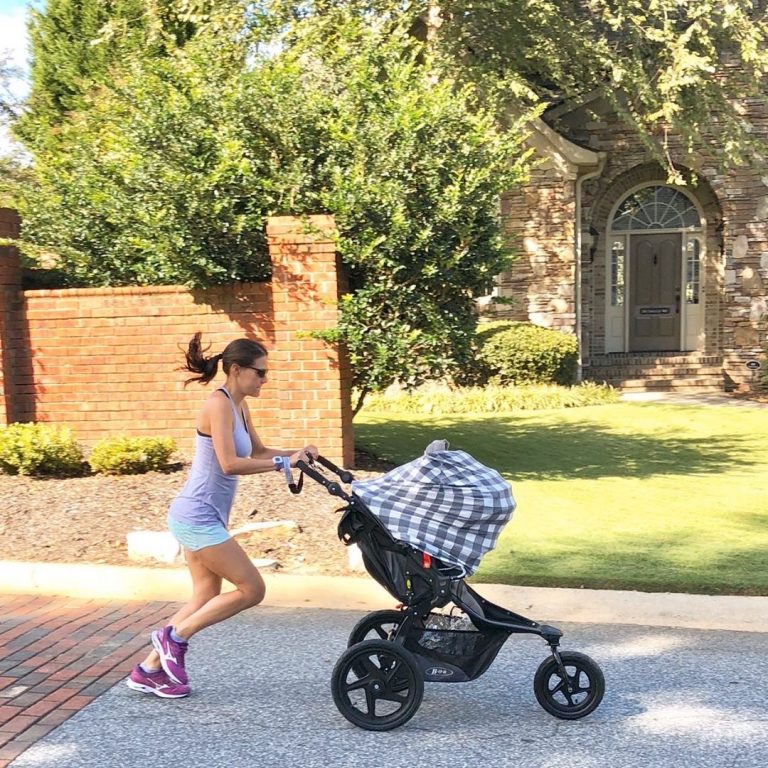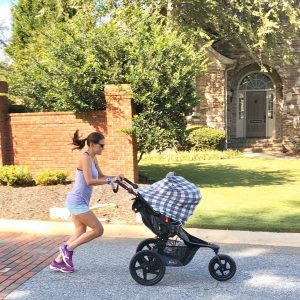 Then she took a three-year break, had a baby, and decided to hop back on the marathon train. That's when the breakthrough happened. An 11-minute PR and a secret she held close to the vest–a desire to qualify for the Olympic Trials. Alyssa qualified with more than 3 minutes to spare in Savannah in the fall of 2019, winning (yet again) with a time of 2:41:24.
Alyssa shared her stroller running tips and secrets for balancing running, parenting, and work.
Here's Alyssa on:
Running with a stroller.
I did a lot of training for the Savannah Rock' n' Roll Marathon with the running stroller. Since I work as a speech therapist for the public school system, I have the school schedule, including the breaks. I love having the summer off with my daughter, but since we don't pay for daycare over the summer, that also means that I have to do quite a bit of runs and workouts with her. To add to that, it gets crazy hot and humid here in South Carolina, so it was certainly a challenge.
Related: Top running strollers on the market.
Keeping baby and mama happy.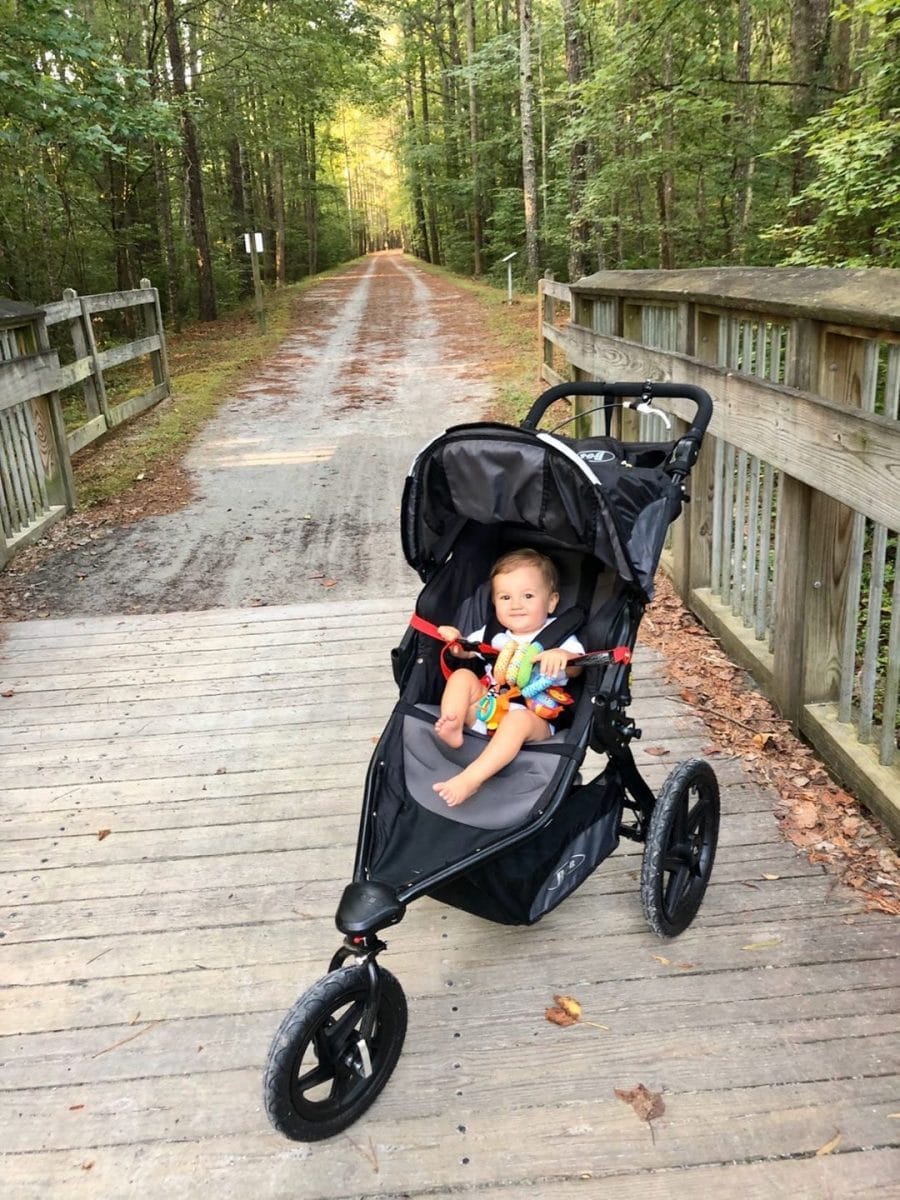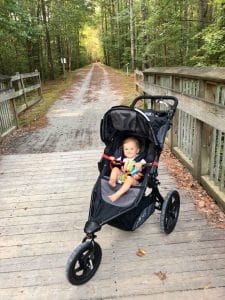 At the time of my marathon, my daughter was 14-months old, so much of my training was done before she turned one. So she definitely can't just sit and watch or play by herself just yet! I would head to the track on summer mornings and warm up with the stroller, then just push her for the intervals, as well. I tried bringing a play yard and lots of toys, but she cried when I left her. I also tried parking the stroller, but she likes to move. So really, I didn't have any other options! Occasionally, she'd drift off to sleep about 2/3 of the way through some of the workouts, and I'd get to park her in the shade and finish up on my own. In those instances I would realize how much faster I got once I didn't have the stroller, and how much stronger the stroller made me.
The best stroller running tip.
I think my biggest tip for running with a stroller is that you have to guide it rather than pushing it. When I tried to run really fast on intervals, I'd sometimes lose control of a wheel, and almost spin out. I learned that I was putting too much pressure on the handlebar trying to firmly steer. I relaxed my grip and then began to guide the stroller around the curves of the track, almost letting it float along with me. I know that sounds strange, but our runs and rides became much smoother!
Using challenges to get stronger.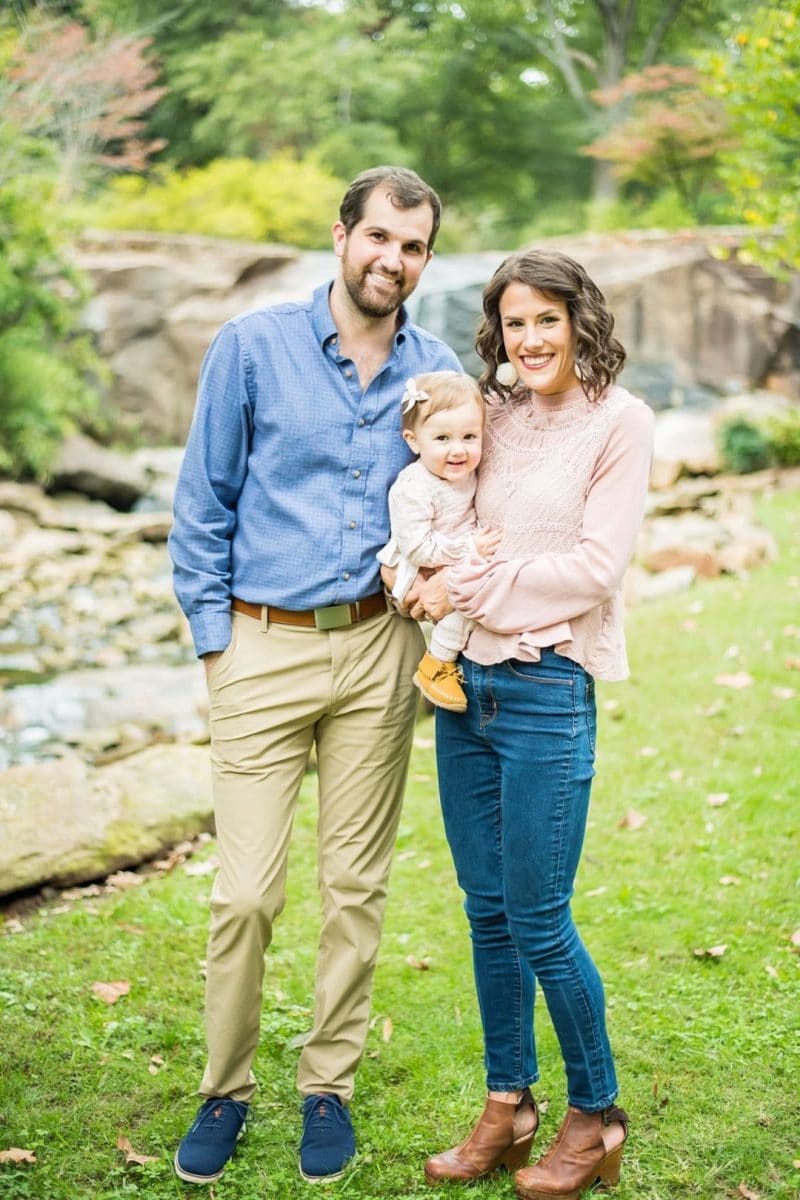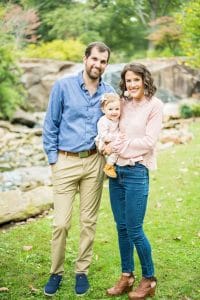 Once August hit, I went back to school and we had her in daycare again. At that point, I worked on scheduling my workouts on days that I could leave right after school and head to the track before picking her up. Those days were still brutal because usually, it was about 97 degrees with zero clouds at 3:30 pm.
But again, I think having to go through those hot workouts made me stronger. I think something I've learned through all of this is that training is never going to be ideal (stroller runs, hot afternoons, etc.), but sometimes working through it despite the inconvenience can really toughen you up.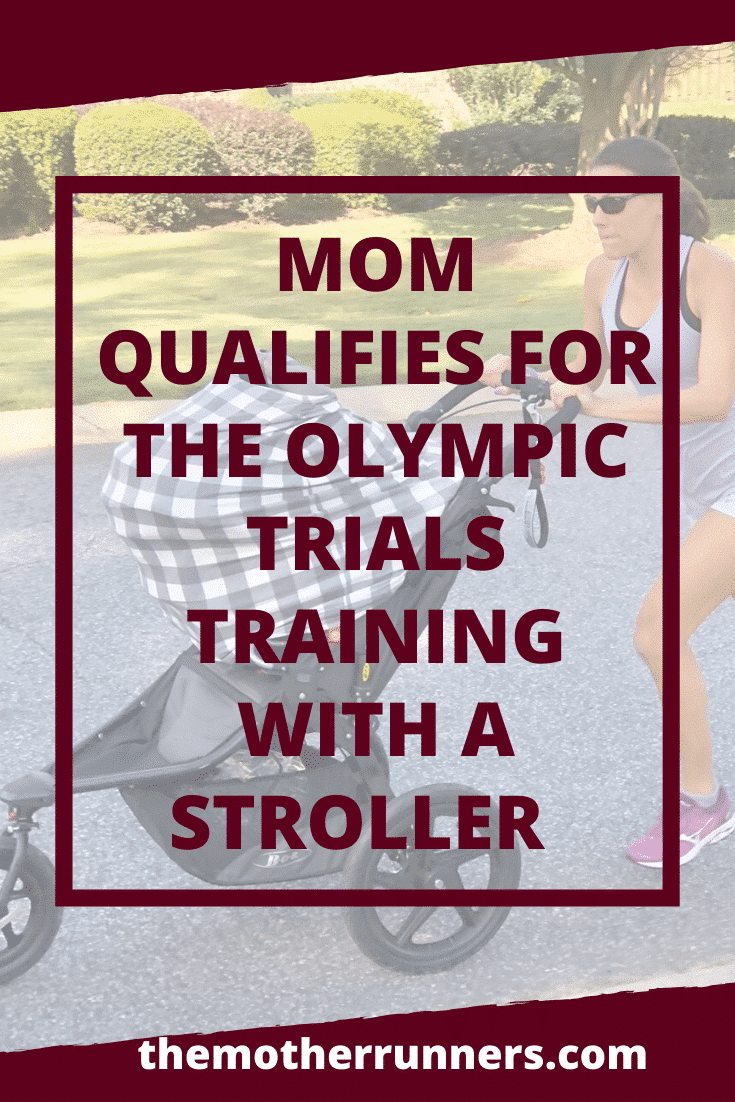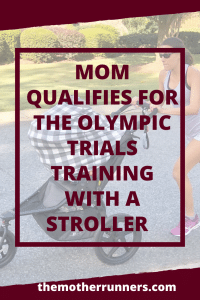 I also think that all moms are crazy tough anyways! We have to be:).
Balancing running, parenting, working, and life.
As far as how I "balanced" training… I don't know if anyone actually does this perfectly! I tried to schedule workouts on my shortest workday so that I could run, and still finish at a decent time to pick up my daughter. Sometimes I literally run faster with the mindset that the quicker I finish a workout, the sooner I can see my baby.
I've had a hard time balancing a full-time job, training for a marathon, being a mother, and keeping up with my own hobbies. I love to paint, draw, craft, etc., which I've mostly poured into projects for our family at this point: props for my daughter's first birthday, our family Halloween costumes, a play kitchen for Christmas, and anything else I come up with next. I do those sorts of things after 8:00 (my daughter's bedtime), so that's kind of like when I get "me" time.
Related: How train for a race running with a stroller.
Learning the art and necessity of flexibility.
Most days at work I wish I didn't have any meetings after school so that I could just go get my daughter. It's definitely hard balancing everything in life, but I'm reassured by the fact that family will always come first, and nothing is as important or matters as much as that. So when I have to skip a run to take care of a sick baby or move around a workout because our schedules are crazy, or shorten a run because I literally don't have enough time to keep going, I'm at peace with that.
Having that mindset going into my marathon training has put me at ease that it's ok because I'm doing all that I can do, which is enough:).