They say marriage is like a marathon.
They are both long and require a lot of work.
And, let's face it. Training for a marathon is time-consuming.
Training for a marathon is hard even for people with no kids and lots of time: as parents, we are already time-poor. Some of the biggest arguments I've had with my husband (post-kids) were related to running. I wanted to go but the kids were acting insane and he was tired. Or, we both needed/wanted to run and only had time for one of us. Or, I would take longer than expected. Or, I would come home from a run with the house turned upside down because he was keeping the kids entertained and I was then annoyed by the mess. Do I need to go on? You get the picture.
I've learned from other mother runners, these are common scenes among many households of runners training for a marathon or race: The husband and wife get home and the demands of life continue to pile up (sports practices, homework, dinner, packing lunches, cleaning, lingering work emails…). Meanwhile, both partners want or need their me time—for most of you reading this, that means running.
So, how can you keep your commitment to running from hurting your commitment to your partner and family? Mother Runners everywhere are figuring this out.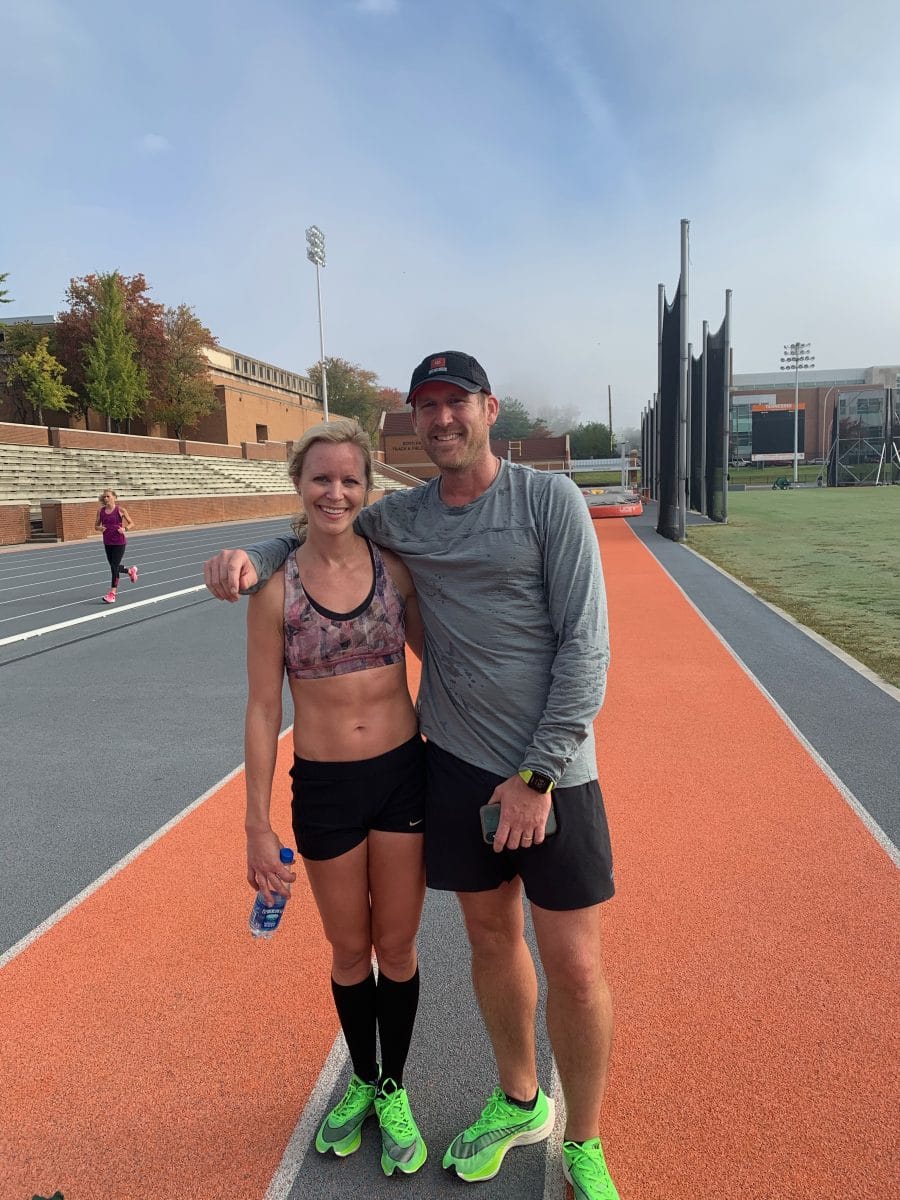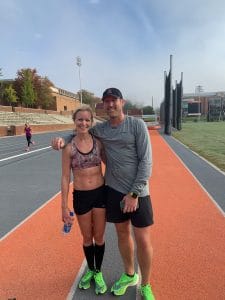 Here are their top 5 secrets for keeping a healthy marriage while training for a marathon or race.
Make it a "Must."
Oddly enough, making it non-negotiable was the solution to our problem of us both wanting to run but neither of us getting to. Instead of negotiating who gets to go, we set in stone that it was equally important for both of us. We made it a "must" to look at the schedule each day and figure out who goes when. This ensured we both got our time and no resentment built. Now, that "me" time may be running for you and something completely different for your husband. Whatever it is, make sure he knows you want him to have it and that he gets it. As one Mother Runner puts it, "The bottom line is we support each other in our goals. It makes us better partners and parents when we get our runs in!"
Related: Strategies to bust barriers to exercise
Remember, sharing is caring. 
We need to practice what we preach to our kids and take turns with our partners. Many husband and wife teams alternate running on the weekends (mom gets a long run on Saturday and dad gets it on Sunday) or alternate early morning wake-ups so each partner gets time to sleep in a bit more.
Be an early bird.
Speaking of getting up early, Mother Runner Erica gets up and runs long before the rest of her family is out of their beds. This way her running doesn't impinge on family time. However, this does involve getting to bed earlier. She stays up a couple nights a week so that she and her husband can have some quiet time after the kids go to bed.
Related: Self-care tips for busy moms
Stay up late…sometimes.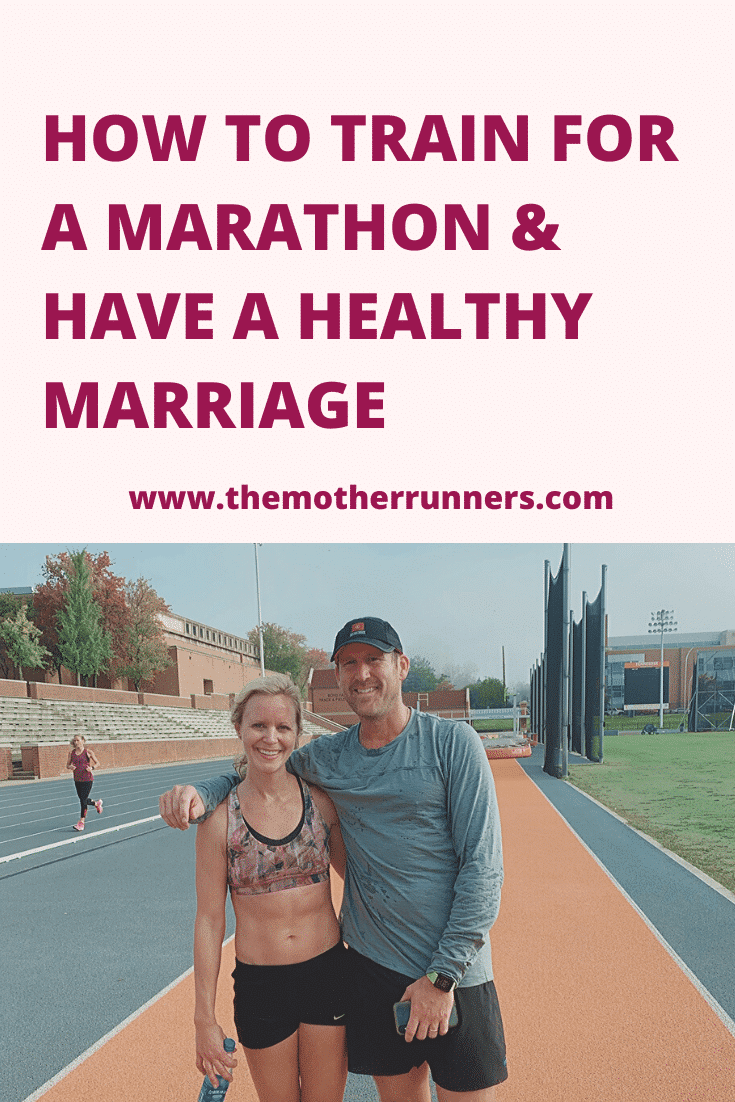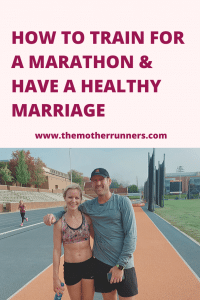 If you're crashing early because you're kicking butt as a mother, runner, worker, partner, or whatever, good for you! You need to take care of yourself! But obviously, your relationship with your partner is important. Like, really important. It serves as a foundation for everything else. As one Mother Runner puts it, it is like a garden that needs to be watered so everything else can grow and flourish. So, water it by planning regular date nights so you can catch up on that lost time when you fell asleep on the couch or in your kid's bed. It's amazing how a change of scenery—without interruptions—can really help reinvigorate a relationship. Heck, you could even go for a run as a date!
Related: The Mother Runners' Beginner's Marathon Training Plan
Runners are notorious for being inflexible. And, I'm not just talking about the inability to do the splits. We can easily become fixated on times and mileage. But life happens—especially when you are a parent. If work, illness, wake-ups, whatever, get in the way—don't freak out. Sometimes your run isn't going to happen. That's okay. Enjoy the rest time. Do some stretching and turn it into a recovery day. That way you work on being flexible mentally—and physically—which is good for running—and life😊.