It's that time of year again—the time when husbands and children scramble to find what gifts for mom to give. I am here to help! I am rounding up amazing Mother's Day gifts for women runners (aka MOTHER RUNNERS) that they REALLY want.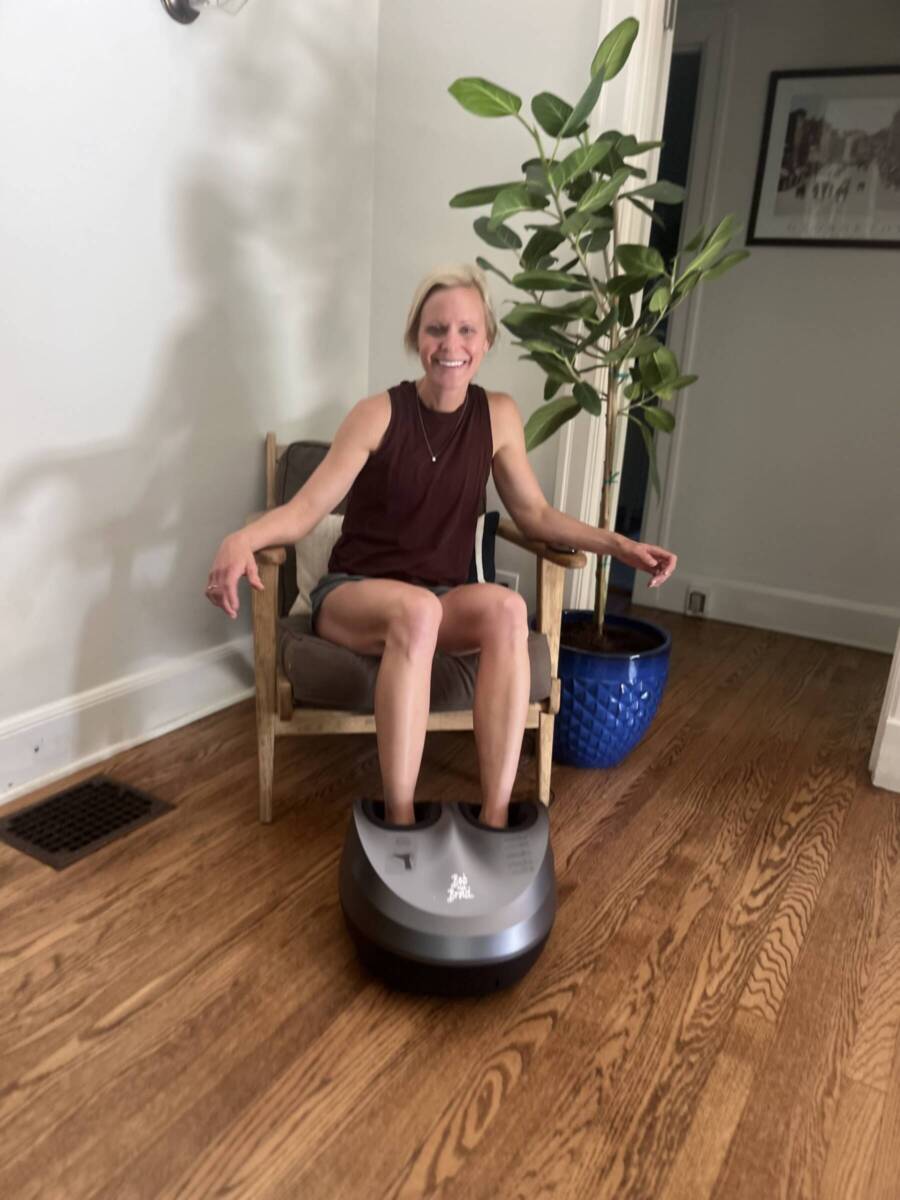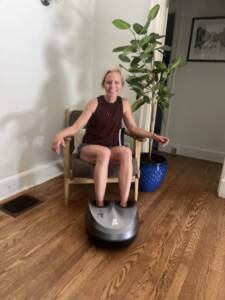 How do I know? Well, first, I am a mom who runs so I know from personal experience. I also know other runner moms. AND, I asked The Mother Runners Instagram nation to share with me what they want for Mother's Day.
The result is this list of gift ideas for moms. On this list, you will find gifts for women runners that cover the basics like nutrition, recovery, and running—and some won't even cost you a dime and others come with a discount!
So, let's get going on these gifts for moms who run!
Best Mother's Day Gifts for Women Runners (aka MOTHER RUNNERS)
Bob and Brad Foot Massager
Price: $118.99 Save 10 percent with code BOBANDBRAD31
Let's face it, moms are tired—and runner moms' FEET are tired! So, treat mom to a spa-like experience at home with this Bob and Brad Foot Massager for Mother's Day!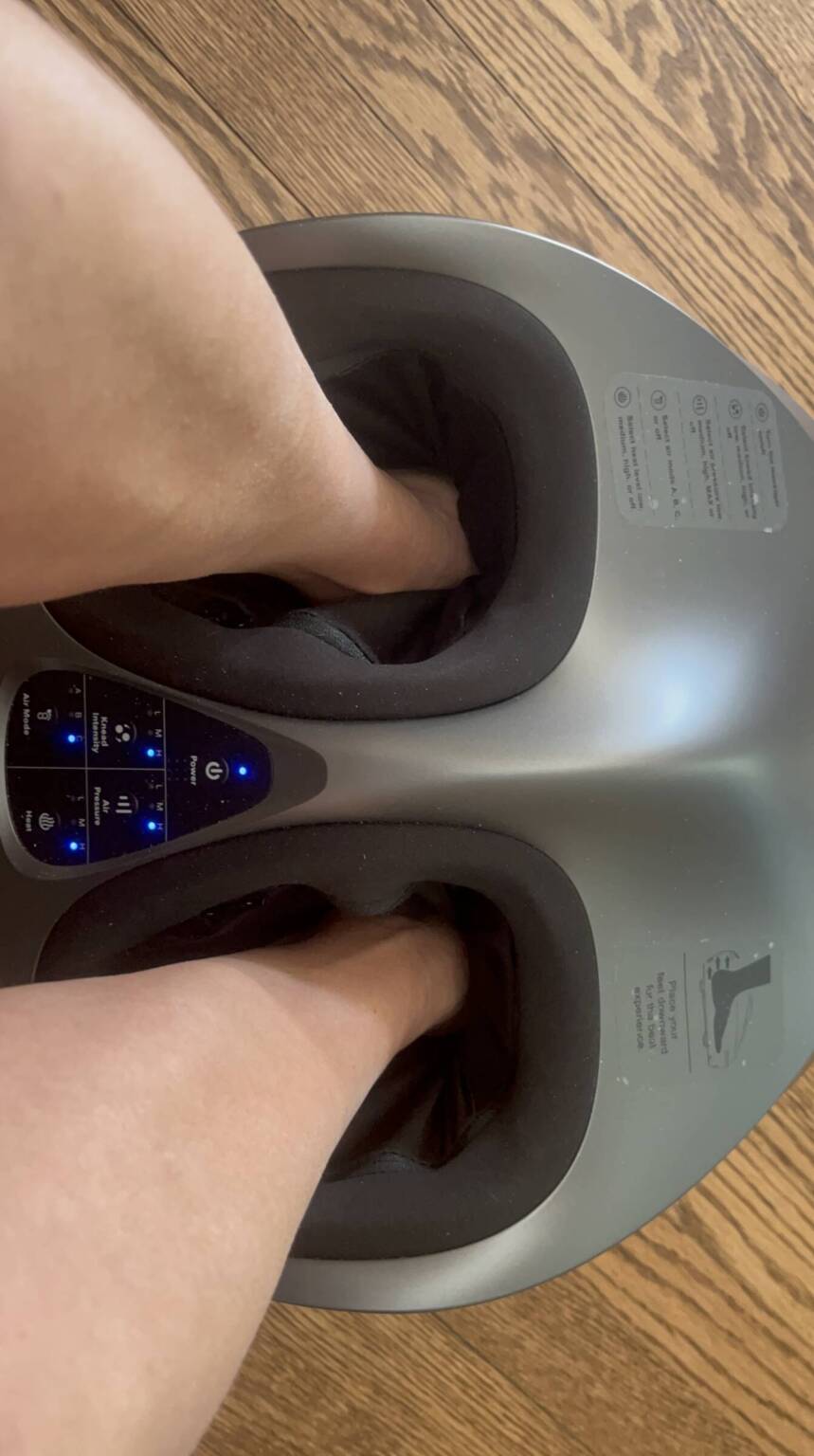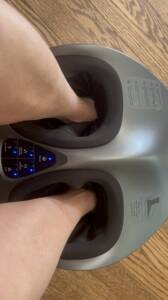 I'm in love with this foot massager. Why? Because it feels like two hands kneading my tight arches. I love the added soothing heat feature and the fact that it's totally customizable. It has 4 different squeeze intensities (compression for your feet which aids recovery!) and 4 unique massage programs to fit the needs of my feet—which can sometimes be sensitive after a long run. As someone who suffered from a plantar fascia tear, I definitely appreciate the extra TLC!
Make it a package:
Along with the Bob and Brad foot massager, I suggest offering a promise that she can use it undisturbed whenever she wants or at a predetermined time. Couple it with a pedicure, nail supplies, and/or a book. I recommend the newest memoirs from pro runners Lauren Fleshman (Good for a Girl), Des Linden (Choosing to Run), and Kara Goucher (The Longest Run.)
Related: Do PRP Injections Heal Plantar Fasciitis?
Bob and Brad's Newest Massage Gun D6 Pro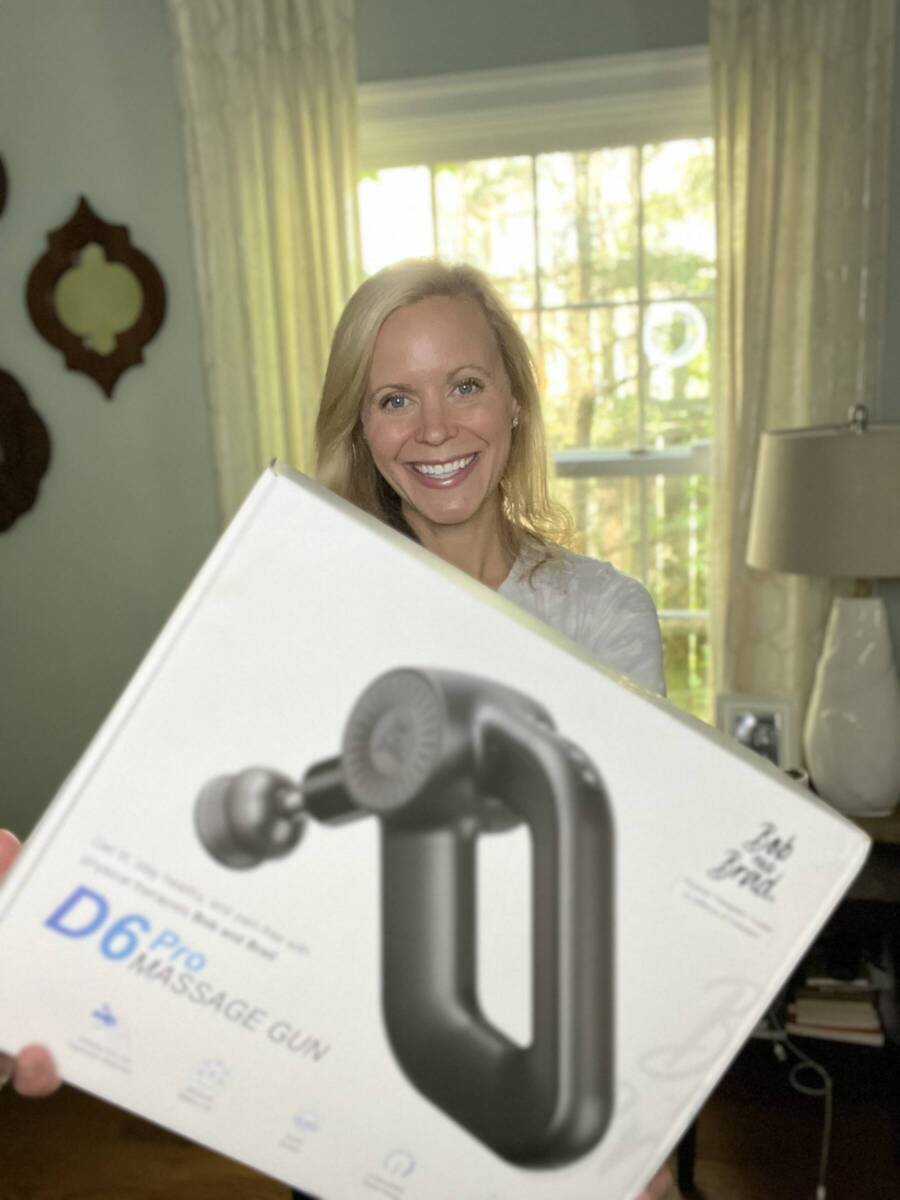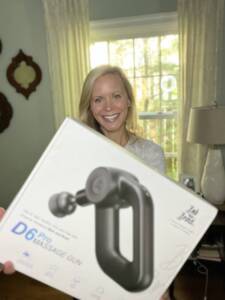 Price: $199.99 Save 10 percent with code BOBANDBRADD6
I am a big fan of Bob and Brad's Massage Guns after I reviewed them all, and was thrilled when they asked me to try their latest. I prefer Bob and Brad massage guns to the Theragun and Hypervolt because they are gentler yet still penetrate powerfully.
Their massage guns just make you feel less like your muscles are being hammered and more like they are being massaged by an actual massage therapist. They are also quieter too which is a huge plus.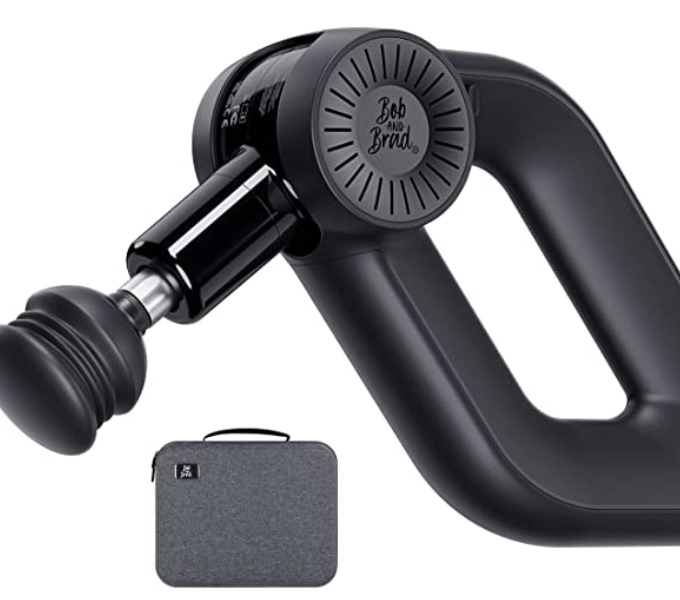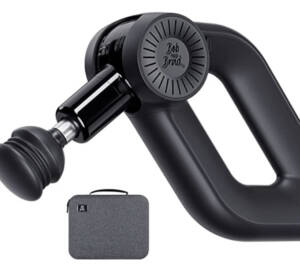 Related: A Full Review of the Bob and Brand Massage Guns
The Bob and Brad D6 Pro Massage Gun is their most powerful massage gun yet. Seriously. I have tried a lot of massage guns and this one goes at an unparalleled speed. Compared to the other pro model, the X6 Pro, the D6 Pro penetrates much deeper—at 16mm versus 10.5 amplitude.
To be honest, I was worried that this would make it feel more like the Theragun and Hypervolt—like I was being punched. However, the Bob and Brad D6 Pro Massage Gun is still as gentle as it is effective, making it an amazing gift for mom. And, it is SO quiet compared to other massage guns! I used it on my post-marathon sore muscles and it made them feel SO much better after a single use.
What still blows me away as well is how inexpensive the Bob and Brad massage guns are for the quality. The Theragun version of this massage gun, for example, is more than three times the cost! Yet you can feel the quality of the D6 Pro as soon as you open its carrying case. It's a heavy-duty massage gun.
Make it a package:
Couple the Bob and Brad D6 Pro Massage Gun with an actual massage gift card to one of your local massage salons.
Related: How to Use a Massage Gun
Sleep in and Run
Price: FREE!
I'm going to be honest here…pretty much every mother runner wants to go for a run and not be asked how long they will be gone—and they want to go for a run after a full night's rest. That means they want to wake up naturally, not to a jarring alarm at 4 a.m. and run possibly in some sunlight.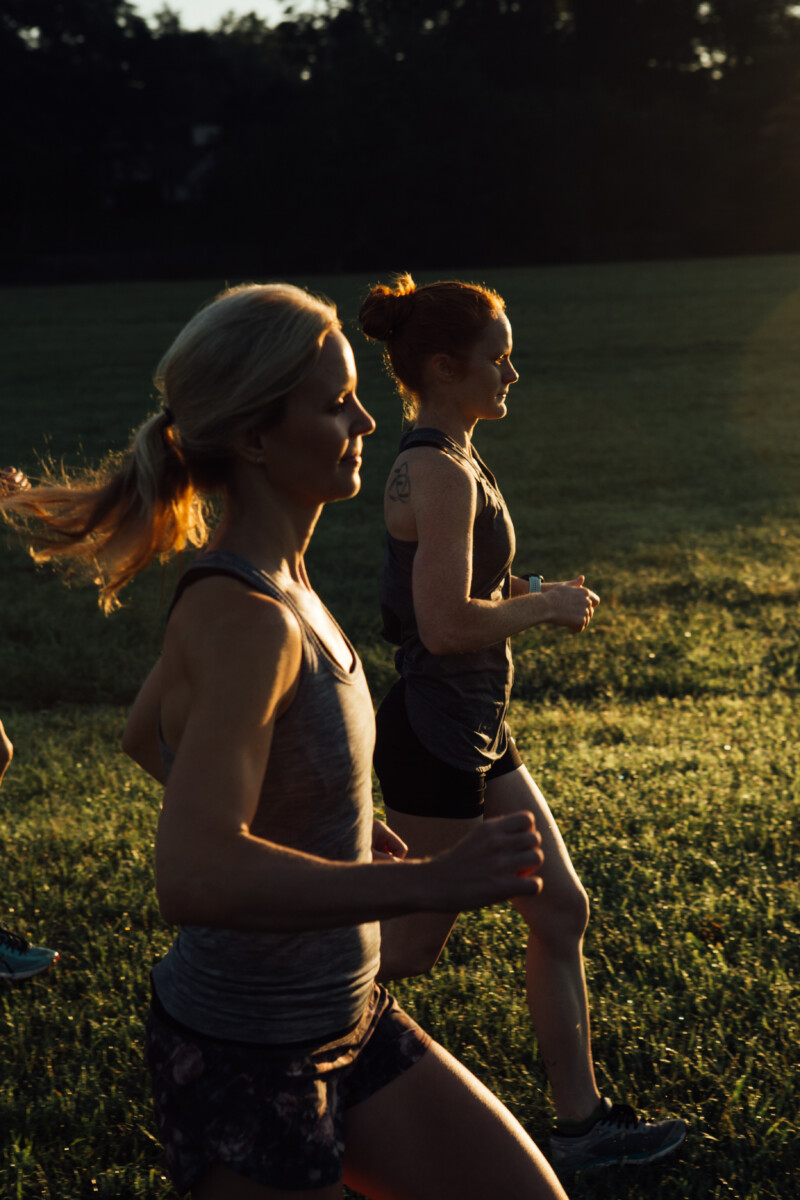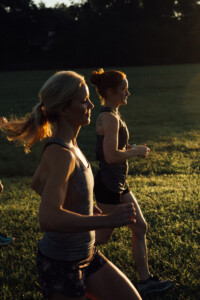 So, allow her this. Tell her for Mother's Day 2023, she can sleep in however late she wants and go run for however long she wants. No rush. No guilt. Just sleep, peace, run, and rest.
Related: How to Run in the Morning
Make it a package:
I know it's not possible to do this every weekend, so I won't suggest that. But I will suggest:
making the kids breakfast
making HER breakfast
ensuring the house is tidy when she gets home
asking her how her run went
allowing her time to shower or take an Epsom salt bath (perhaps get her some Epsom salt?), and (BONUS!)
taking the kids somewhere so she can have time to rest, recover, and do whatever she WANTS for a few peaceful hours.
I love my family SO MUCH…but there is nothing like being ALONE in my house with no obligations. The last two Mother's Day, my husband took the kids for the afternoon, so I had time to myself to read, write, and even take a nap.
It was glorious, invaluable, and rejuvenating. I was so happy and ready to see my kids when they got home.
Related: 12 Best Supplements for Runners
Previnex Ultimate Health Package

I met up with David Block, founder of Previnex, before my marathon in Carmel, Indiana.
Price: $96.30 Save 15% with code TMR 15
At the risk of sounding like a broken record, I LOVE Previnex supplements. Why? Because they WORK and I trust them! I even had the joy of hanging out with founder and CEO David Block the day before my Carmel Marathon. What was supposed to be an hour coffee turned into a couple of hours because he's a great guy who I know genuinely cares about improving my health and the health of EVERYONE.
Most of the supplements out there are, well, garbage. The supplement industry is very loosely regulated. Previnex holds itself to the highest of standards—and comes with a money-back guarantee if you don't see benefits, which you will.
I suggest the Ultimate Health Package as a starter since it offers the Multi, Probiotic, and Omega Plus which is great for cardiovascular health (key for runners, of course). With every purchase you make, the company donates a bottle of their children's vitamin, Supervites, to children in need—literally saving the lives of children who could die from malnutrition.
Related: How to Tell if a Supplement is Good Quality
Make it a package:
I suggest adding the Joint Health PLUS supplement and the Immune Health PLUS which will help your beloved mother runner stay free from injury and illness—or your money back.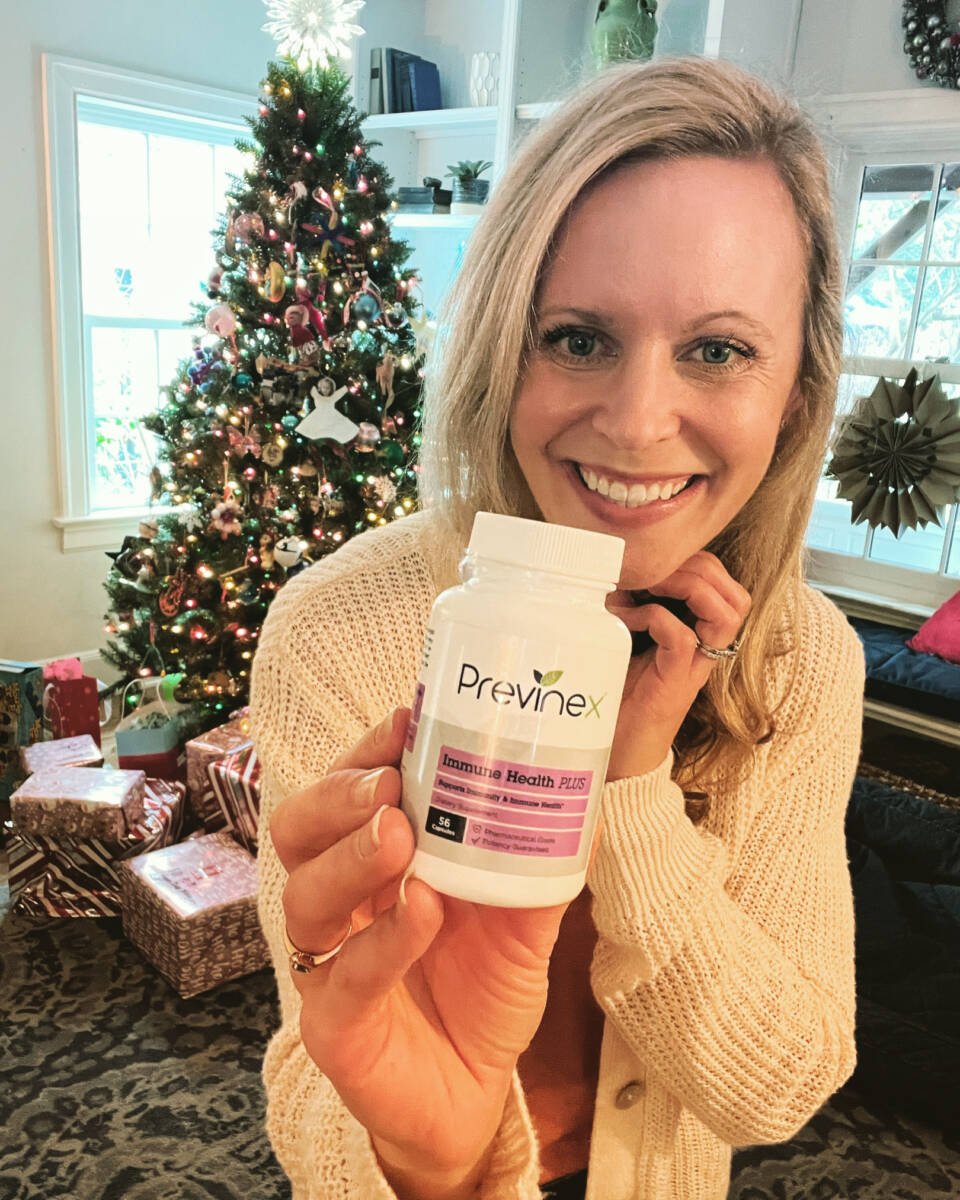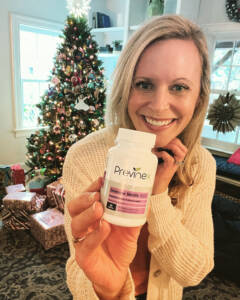 I have had athletes I coach with chronic knee issues use the Joint Health PLUS and have their knee injuries completely resolved.
Personally, I have zero joint pain running 80 miles per week taking this supplement. Also, I haven't gotten really sick—even as our family battled the flu, stomach virus, and COVID, since taking the Immune Health PLUS supplement. I've gotten the illnesses, but they didn't knock me down hard like the rest of my family—and like they typically do.
Related: Lagoon Sleep Pillow vs. Pillow Cube: A Review
Lagoon Sleep Pillow
Price: $119.99 Save 15% with code MOTHER RUNNER
Did I mention that moms love to sleep? If I had gotten more sleep, I would remember the answer to that question…
Listen, I am not exaggerating when I say that my sleep quality has improved a thousand times since getting my Lagoon Sleep Pillow (my husband and I both love The Fox model).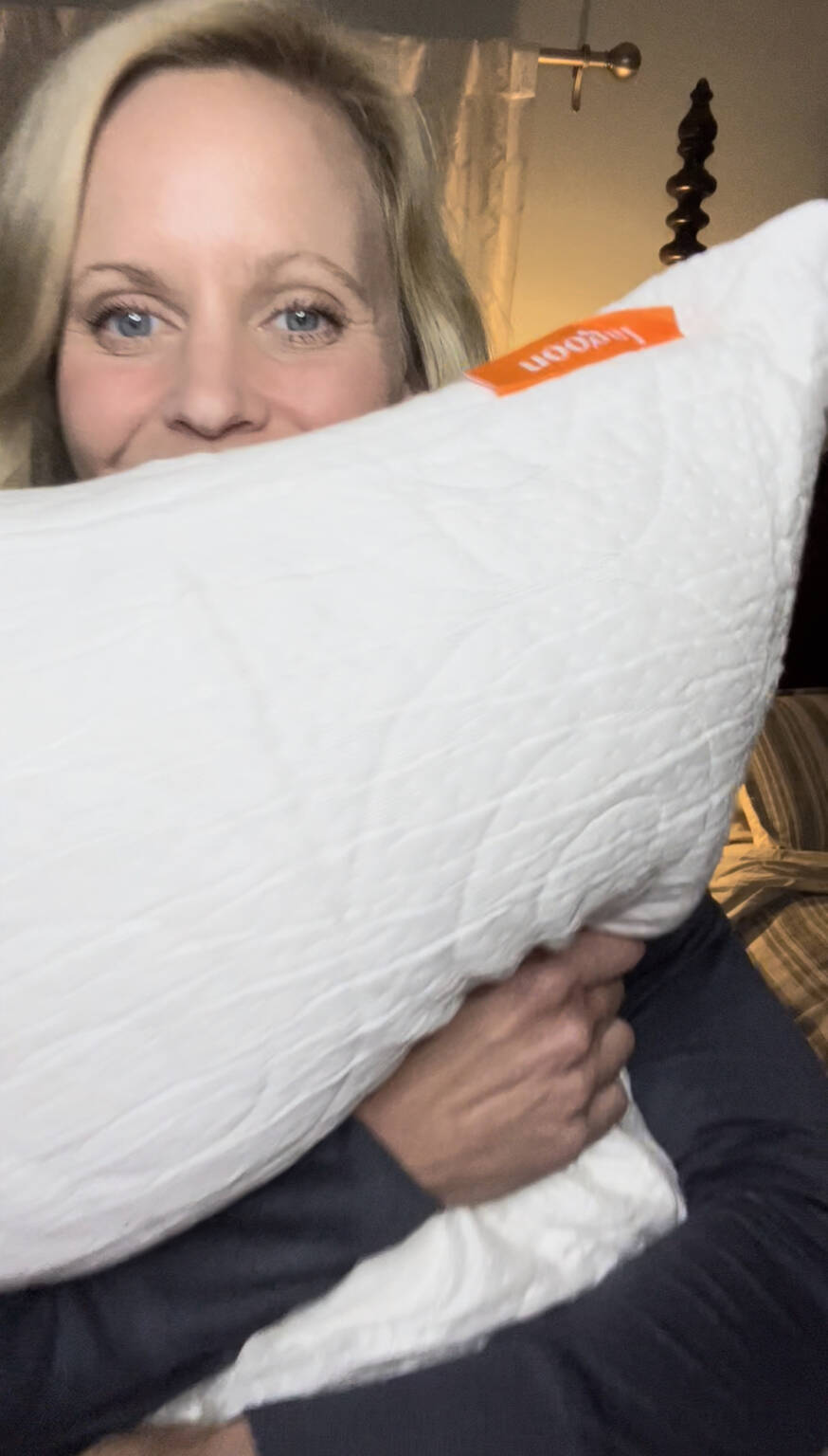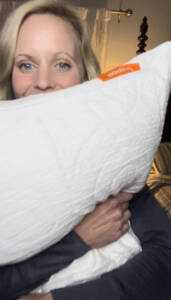 Seriously. I will roll over in bed in the middle of the night and sigh with comfort and relaxation because it feels so good on my head and neck. The fabric is so cushy and soft, and the pile is perfect.
The first night I slept with it, I OVERSLEPT my alarm for the first time in forever. I was THAT deeply asleep. I also take my Lagoon Sleep pillow with me whenever I can including when I ran my marathon PR (2:54) last month. A coincidence? Okay maybe.
But here's what's not a coincidence. There is a direct link between sleep deprivation and running injuries. I struggled with injuries for the past several years. This past year, I was able to run two sub-3 marathons (after 2.5 years away from running) and get my weekly volume up to 80 (HEALTHY). All these are firsts for me. Quality sleep has been crucial for this!
Related: The Importance of Sleep for Injury Prevention in Runners
Make it a package:
Let mom sleep in over the weekend, and then treat her to breakfast in bed (or breakfast after a run). Some moms I talked to on Instagram said they wanted a night ALONE in a hotel room.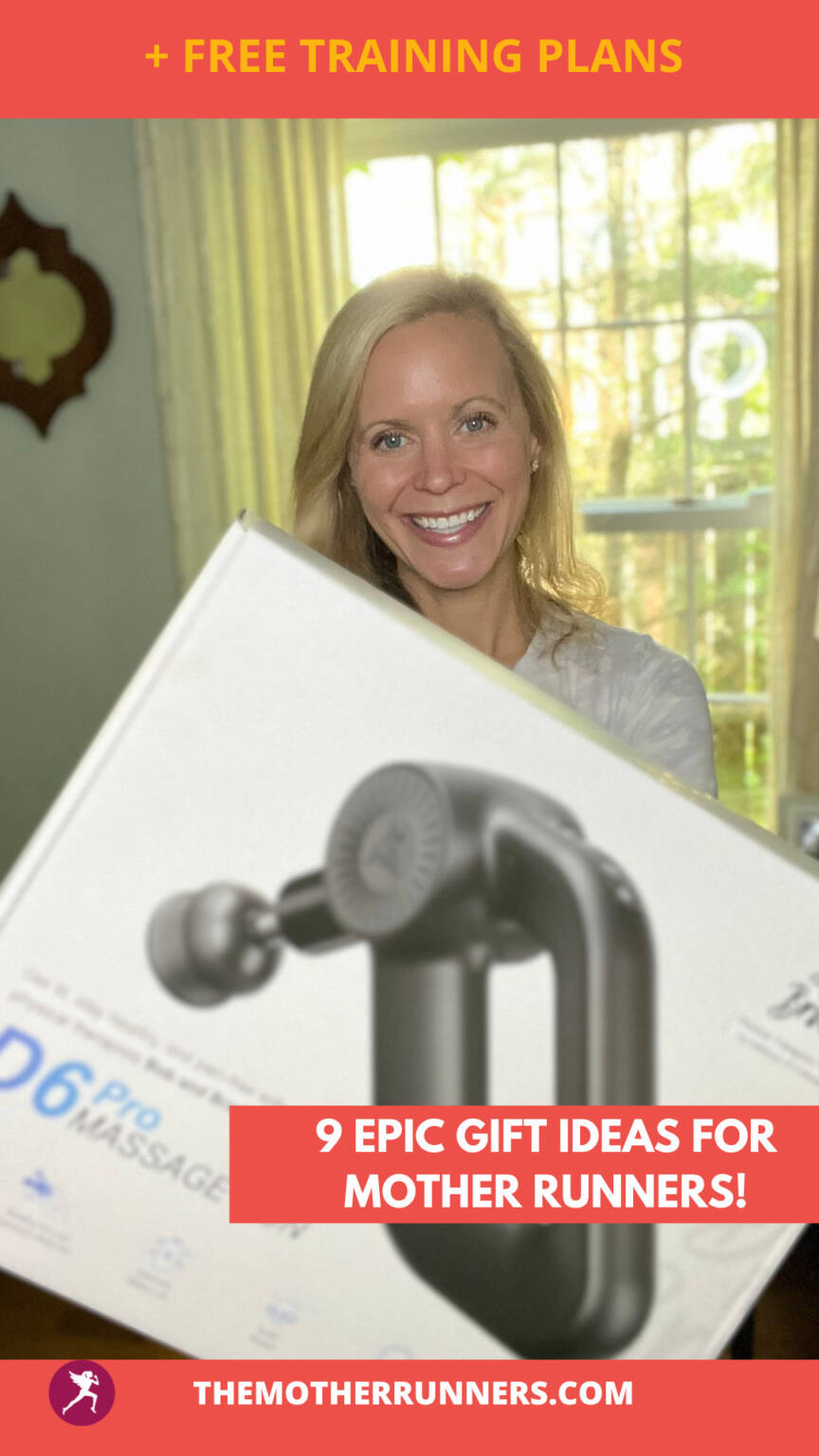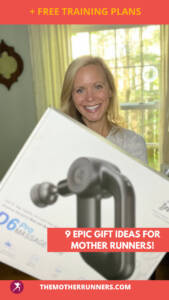 Couple the Lagoon Sleep Pillow with a night in a local lush hotel room. They may protest—but don't fall for the act. It's a gift moms really want.
Home Chef Meal Delivery Service
Price: Starting at $40 a week.
You may not know it, but moms waste a ton of mental energy meal planning or magically (but really, it's not magically but stressfully) coming up with "what's for dinner" each night. And for my family, it's not beef—because my kids don't like beef and my hubby is a vegetarian.
I live in a house of sensitive and picky eaters so coming up with supper ideas is well, difficult and kind of painful.
I mentioned to my husband that I wanted to try one of those meal delivery services to relieve the stress and free up brain space. The next day, I got an offer to try out Home Chef. The offer was too good to refuse and so I signed up!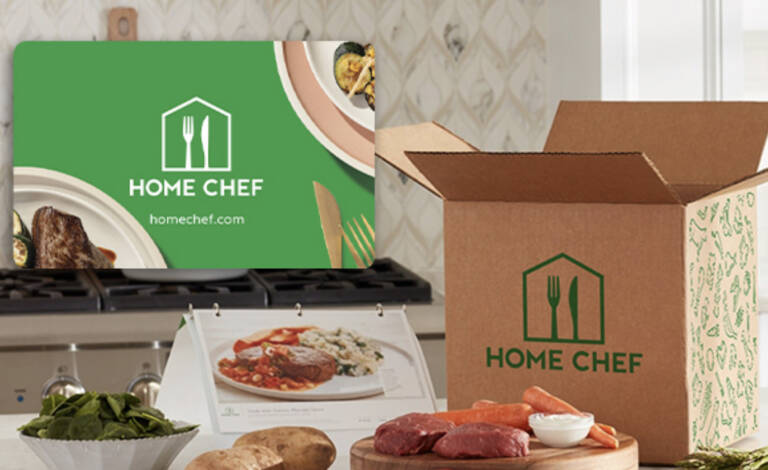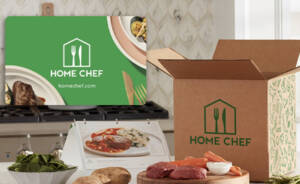 And I am so glad I did! Home Chef may end up being more affordable than buying the ingredients at the grocery store, and I find myself looking forward to making dinner (a novelty!). It's also introduced way more variety than I would ever have for all of us, including my kids.
Clearly, coming up with dinner ideas is a problem otherwise there wouldn't be so many meal delivery services such as Home Chef, Green Chef, Hello Fresh, and a runner-focused one called Freshly x Asics.
Freshly offers meals for pre-race, post-race, and everyday training which is awesome—but doesn't solve the problem of "what's for dinner?" for the rest of the family. If you can swing both types—meal delivery for the family and the mother runner—do it. Otherwise, I recommend going for a meal delivery service the whole family will benefit from.
Make it a package:
Make the first meal of your meal delivery service for mom or offer to make a meal a week. You can also couple it with a dinner out for mom, one of Shalane Flanagan's Run Fast. Eat Slow. cookbooks, or with a cleaning service.
Honestly, taking anything off our plate, especially menial mundane tasks like cooking and cleaning is going to be hugely appreciated.
Firefly Recovery
Price: $47
I get sent a lot of recovery devices to try. To be honest, many don't work. But the Firefly Recovery device does work. I noticed the biggest difference in using the Firefly Recovery when I started running 7 days a week. I would put on the Firefly straps for about three hours after my long run.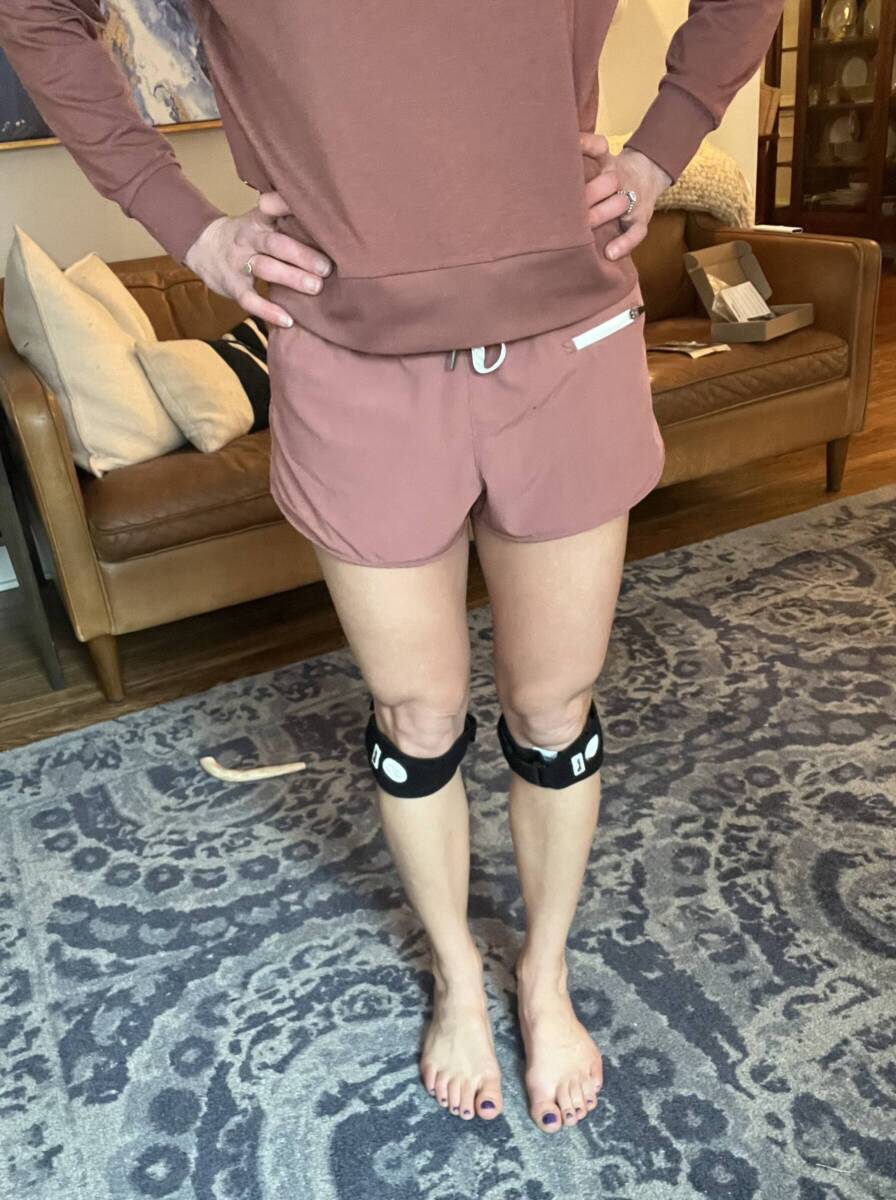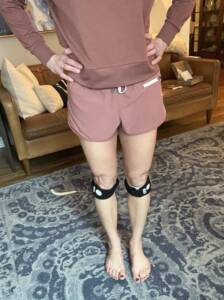 The next day, my Sunday shake-out run would feel great—when usually my legs feel heavy, stiff, and sore. The Firefly Recovery does an amazing job of speeding up recovery, allowing you to train harder and perform better.
The Firefly Recovery works by sending electrical pulses through a nerve in your leg to quadruple blood flow—and as a result, dramatically amplify recovery. (Check out my Instagram reel on how to use the Firefly straps.)
Related: Does the Firefly Recovery Actually Work? A Full Review
Make it a package:
Couple the Firefly Recovery with Lauren Fleshman's Believe training journal so your mother runner can keep track of how well she is recovering and what workouts she nailed that week.
Jack Wolfskin Rain Jacket
I had a lot of mother runners tell me they are on the lookout for a lightweight, breathable, attractive rain jacket. You wouldn't think this is hard to find—but it actually is, especially a running rain jacket that doesn't break the bank.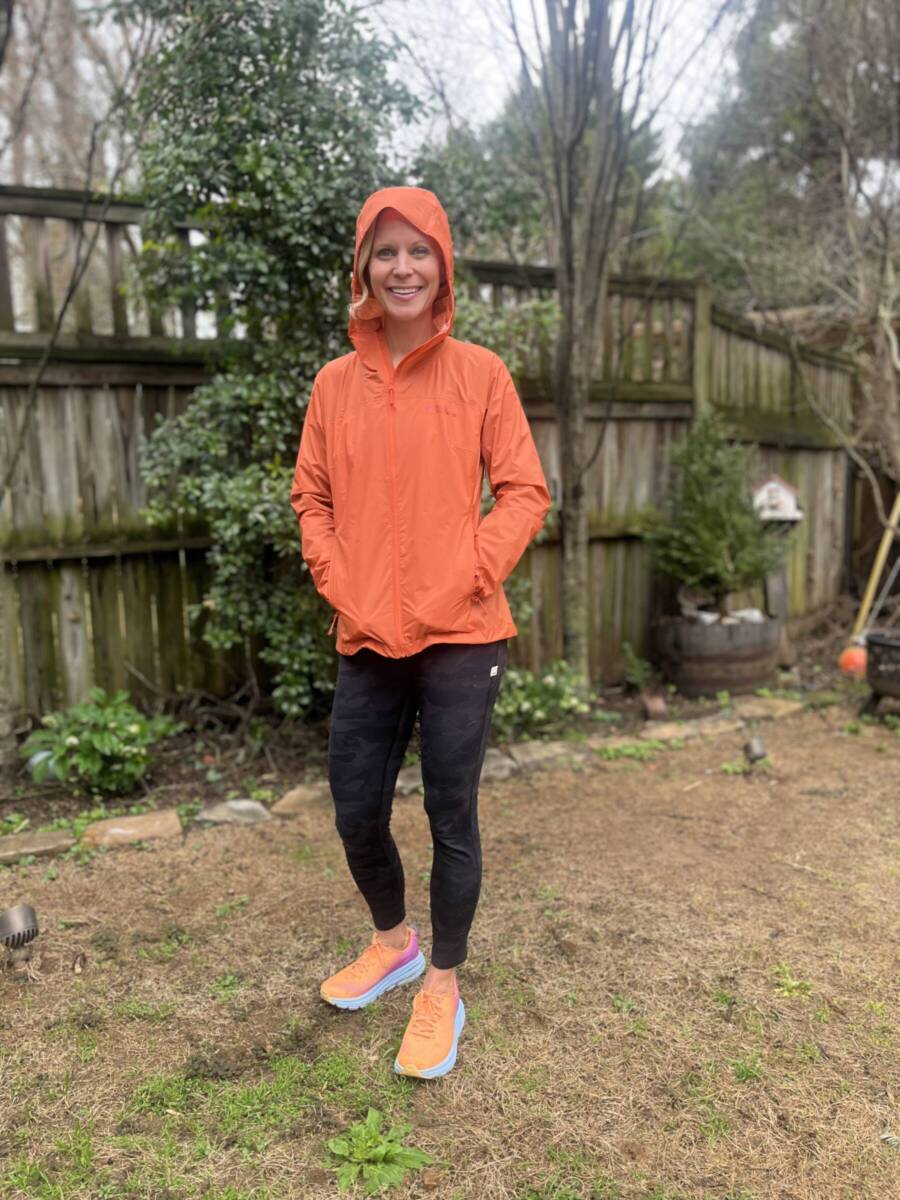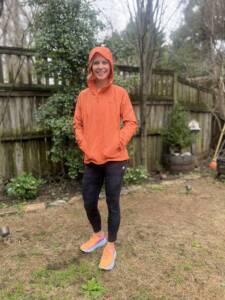 Well, I found one! I was sent the Jack Wolfskin Pre Light 2.5L Jacket but didn't think I could love a rain jacket more than my Janji rain jacket BUT I do! I love the Jack Wolfskin jacket more because it comes in beautiful bright colors and is completely impervious to rain. (The Janji jacket gets soggy over time.)
It's also less expensive than the Janji Rainrunner.
Related: Best Running Rain Jackets of 2023
Make it a package:
Couple the Jack Wolfskin rain jacket with other running items such as Vuori joggers, Vuori running shorts, and/or carbon fiber racing shoes.
Race entry
Price: Starting at $30
Here's a great gift for women runners—a race entry. Is there a race your favorite mother runner has mentioned she liked to do? Or one on her bucket list? Does she need a little push to get out there?
You'll show your support for her, and gift her an unforgettable cherished memory.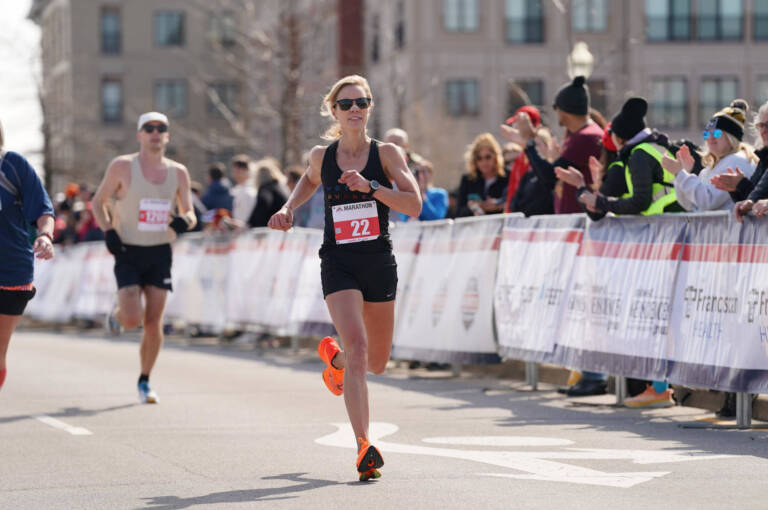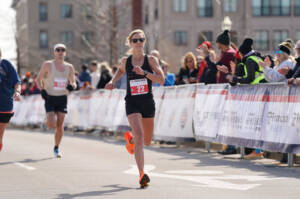 Make it a package:
Have the kids make cards or write letters of encouragement. Consider making the race a family affair if you think she would like that. Get a race photo (from this one or a past one) framed for her to remember it (and her strength) always.
If you want guidance with your running or marathon goals, check out my run coaching services. Also, be sure to check out my free training plans: