It's already that time of year! Time to start that holiday shopping (and while you're at it, treat yourself for all your hard work with these gift ideas for runners!).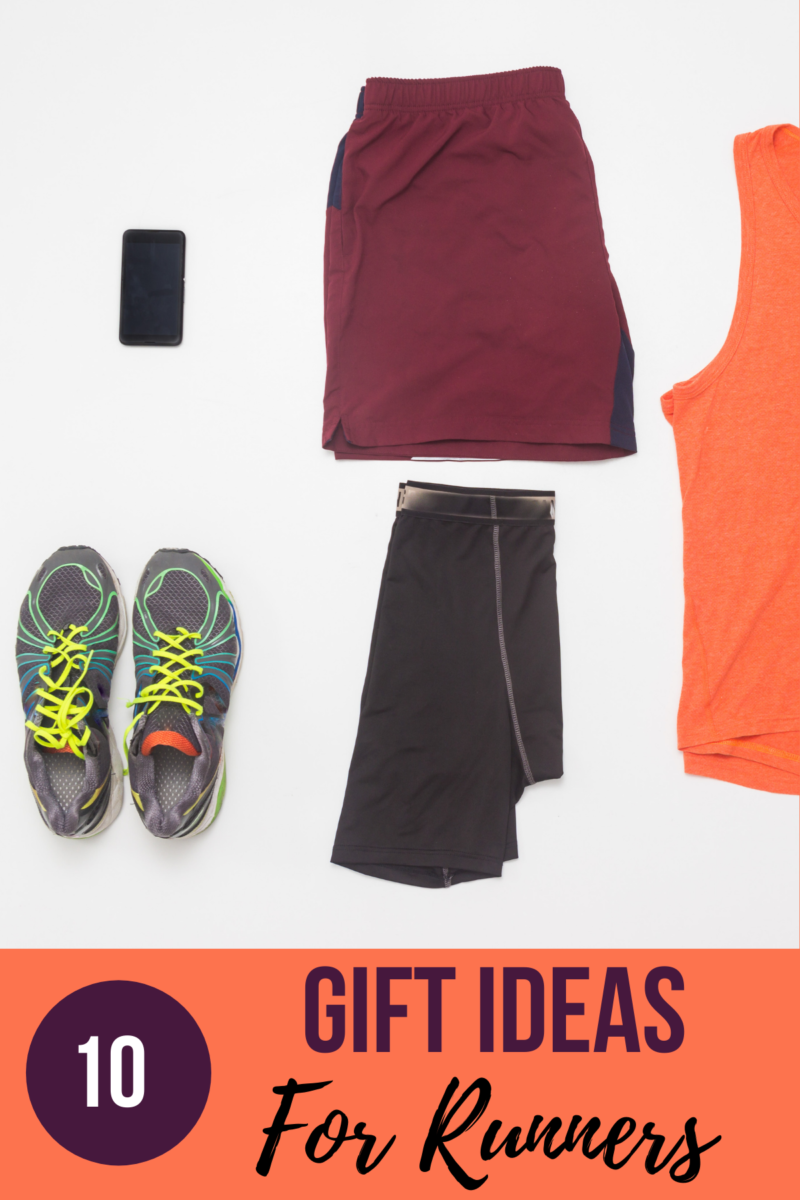 But what do you gift runners?
I am here to help with holiday gift ideas for runners including gift ideas for the runner who has everything! I am rounding up the best gifts for runners that fit under a tree, over the fireplace, in an inbox, or on the doorstep. Oh, and most of these running gift ideas have DISCOUNTS!
These holiday gift ideas for runners are some of the hottest new items in running gear and running trends, and they are bound to improve running performance and fitness experience. (I also threw in a skincare gift since our skin can take a beating weathering the elements!).
I'm including everything from delicious breakfast to gear to keep you safe during morning runs.
So, let's get to it! Here is your 2021 Holiday Gift Guide for Runners to get you ready for that holiday shopping!:
Top 10 Best Gifts for Runners
InsideTracker
If it's good enough Shalane, then it is good enough for us! I cannot overstate the importance of getting your blood levels regularly checked for health and performance.
Give the gift of biohacking for yourself or to others with InsideTracker which has teamed up with Shalane Flanagan to offer a limited edition, custom blood panel that tests the blood biomarkers Shalane's prioritized throughout her career to optimize endurance, recovery, and resilience.
The InsideTracker x Shalane Flanagan Panel tests the same biomarkers looked at weekly for her Project Eclipse, her mission to complete the six World Marathon Major races over seven weeks. With it, users get a mobile-delivered, science-backed action plan of nutrition and lifestyle interventions to improve the markers that matter most.
The panel ($399) is available throughout the holiday season at an AWESOME DISCOUNT and is deliverable via gift card, making it the perfect stocking stuffer for your favorite runner.
Now through the end of November use code MOTHERRUNNER200 to save $200 off the Ultimate panel with 43+ biomarkters
Use code MOTHERRUNNER 25 for 25 percent off the Shalane panel or any panel + free InnerAge with the Ultimate panel
Now through the end of the holiday season, use code MOTHERRUNNER for 25 percent off!
Start Right Waffles
I've had so many people ask me what to eat before and after a run to fuel/refuel properly with carbs/protein. Why? Because most of us are TIME-POOR!! Not fueling properly not only hurts performance but also makes us cranky—it can get us INJURED.
So, help your favorite runner or mother runner solve this breakfast conundrum with these supper yummy Starter Waffles from Start Right Foods.
These yummy waffle sliders (created by fellow runners) are packed with protein like turkey, sausage, or chicken and a few ingredients are warm and ready in 60 seconds! I got my box of sausage sliders and it was SATIATING and totally delightful!
Get FREE SHIPPING with code SLIDERS2GO.
The LED Foot
With the cooler months come darker runs. Help your runner (or yourself) stay safe with
The LED Foot, featured on the Today Show.⁠ These vibrant color clip-on lights are virtually weightless, super-bright, come in a myriad of colors, clip onto the back of shoes, and can be worn on wrists, arms, ankles, etc.⁠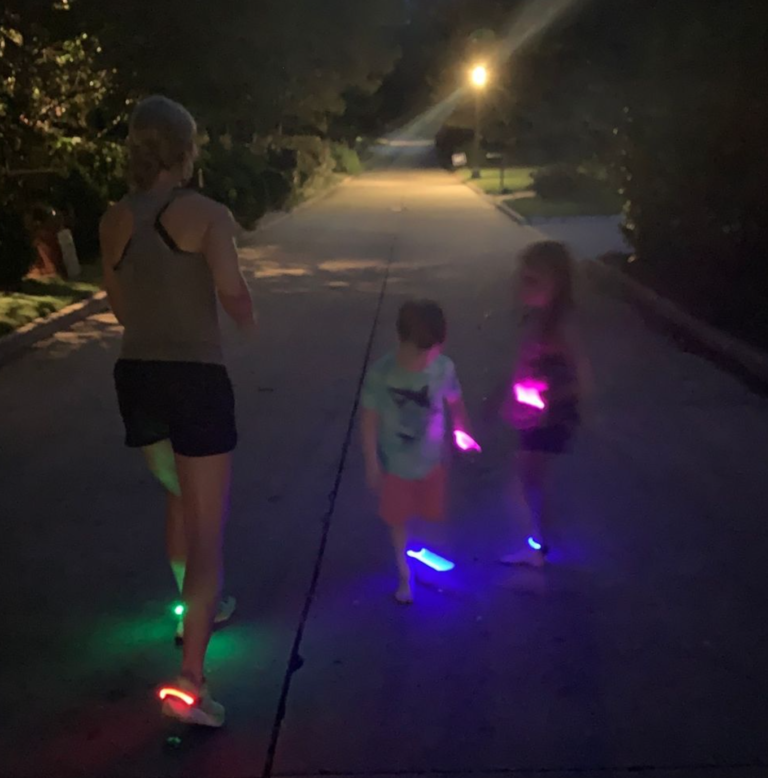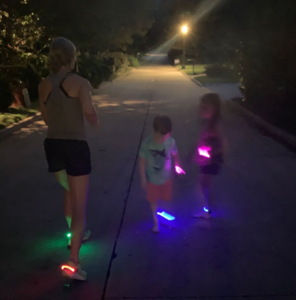 I've had close calls as have my friends with cars during those dark hours. Your kiddos will love them and I plan to use them this winter for evening family walks and nighttime outings to help keep track of my babes.⁠
Buy one get one free at The LED Foot.
Drip Towel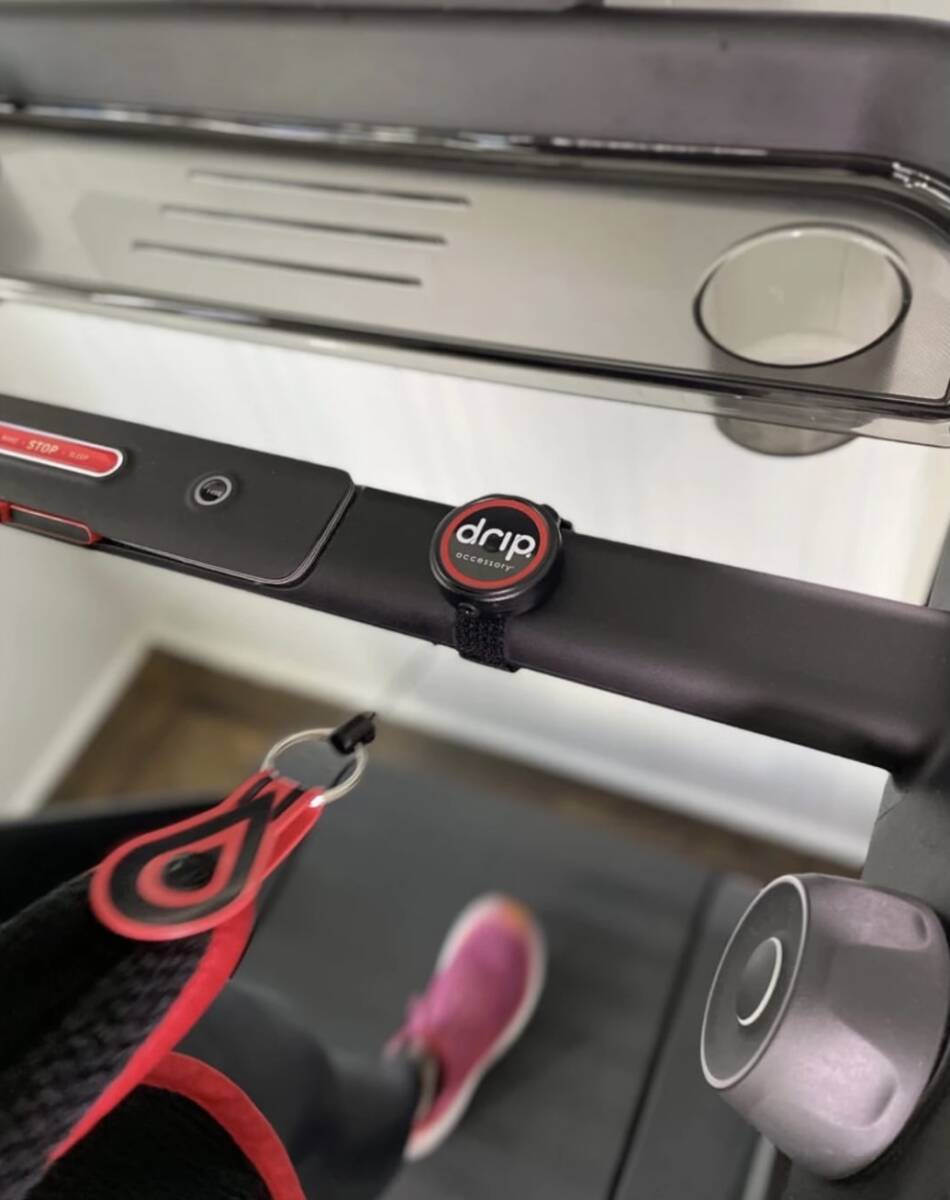 With the colder weather comes more treadmill runs. And a common problem when running on the treadmill (or cross-training on the bike or elliptical for that matter) is dropping your towel or not having it in reach. The solution? The Driptowel by Drip Accessory.
Driptowel is specifically designed with a retractable lanyard so you can attach it to the tread and never drop your towel again! It's an awesome stocking stuffer. Save 15 percent with code MotherRunners15.
Related: Treadmill Running Tips for Mother Runners
Telos LIFE Coffee Collagen Booster
Since being injured, I started adding vanilla-flavored Telos LIFE collagen booster to my coffee every morning. ⁠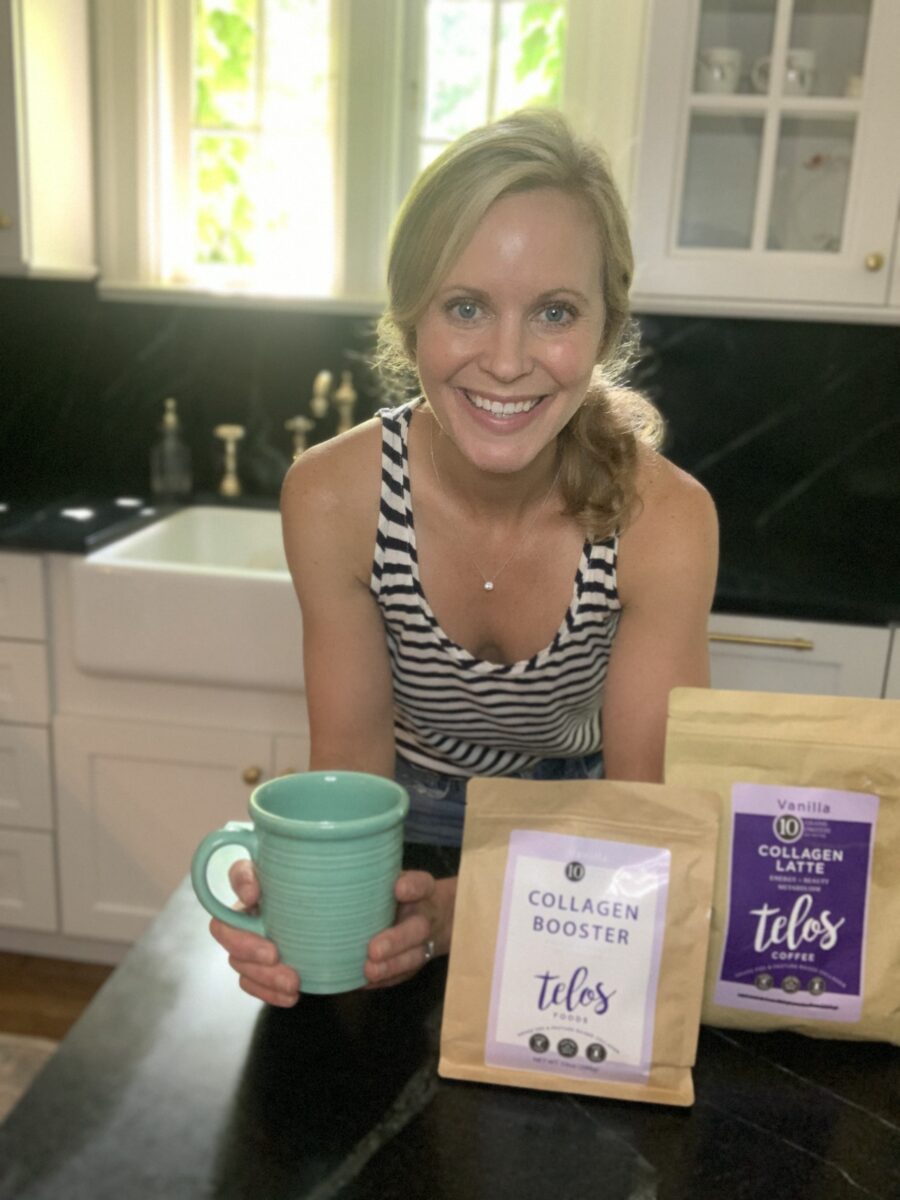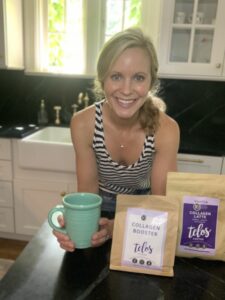 WHY? Because studies (notably a 2019 Nutrients study) show that collagen may help heal tendon injuries faster and get runners back on the road quicker. PLUS, it is a yummy addition to my mug.⁠
To amplify its power, take it 30 minutes before exercise so it peaks in your system during activity with Vitamin C (which helps synthesis). ⁠Telos Foods aims for us to be nourished through food so we don't have to be "fixed" with medicines. I love that. ⁠
If you're wanting to add some more collagen to your life (or help keep your runner friend healthy), get 20 percent off with the code MOTHERRUNNERS.
WHOOP tracker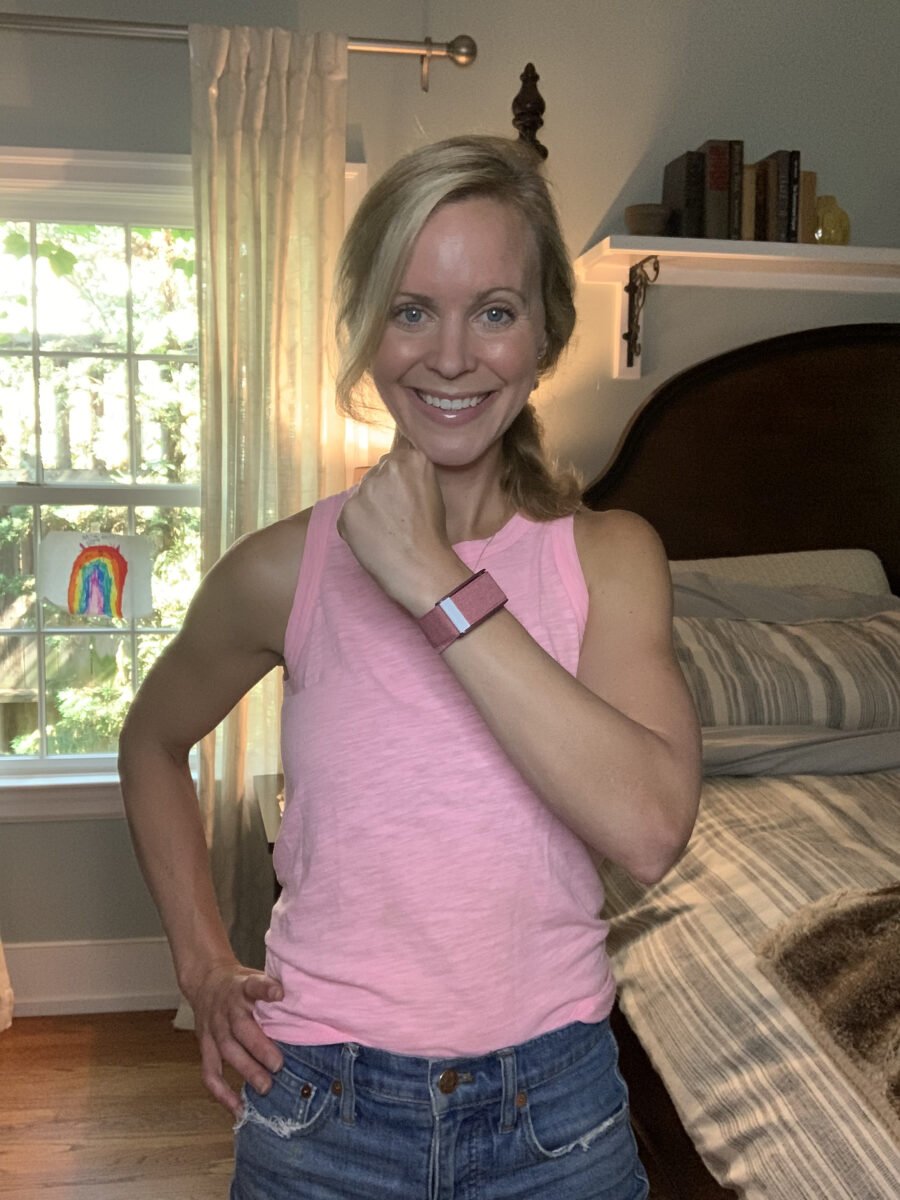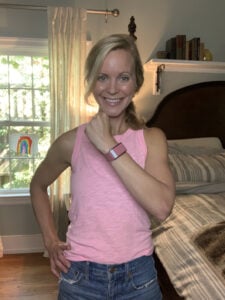 Whoop! I joined the WHOOP family earlier this year to balance my training with my recovery to avoid injury—but before I could even use it, I got injured. (Insert crying face). So, I did an about-face and began using it to get peace of mind that I was maintaining fitness while optimizing my recovery to help me heal.
The WHOOP watch gives you personalized fitness, recovery, and sleep data by monitoring your heart rate, respiratory rate, and sleep. Most elites use the WHOOP and athletes I know have said it's predicted illness and improved performance.
Personally, it's helped me know when to push and when to pull back in my cross-training while injured. It's highlighted that I need to do a better job of getting enough sleep. And, it's revealed that a glass of wine or late-night snack inhibits sleep performance.
Give the gift of WHOOP and save $30 off any membership with my WHOOP link.
Running Boxes
What do you give runners who have everything? Running gear boxes that deliver the best of new products right to your doorstep—some for a good cause, to boot. These boxes contain runner gear every runner should have.
I have two favorite running gear boxes:
My Favorite Run offers quarterly subscription boxes with awesome running gear appropriate for the season! All the brands are socially responsible. All nutrition products are non-GMO, vegan, and organic! Plus, a portion of the proceeds goes to a charity like Girls on the Run. For $60, you get a box of 6-8 running gear goodies valued at $120.

Running gear boxes deliver the hottest running gear to your doorstep.
Related: How to Get Your Kid to Love Running
Fun Run Box is a monthly running subscription box and a running experience! For $36.99, you (or your loved one) get a box loaded with runner-friendly snacks, apparel, skincare, and gear like Bluetooth earbuds and race belts.
Not only does the Fun Run Box team curate awesome products, but they craft a challenge of the month: from running games to running streaks and everything in between! Save 30 percent off your first box of every subscription with code TMR30.
Beauty Counter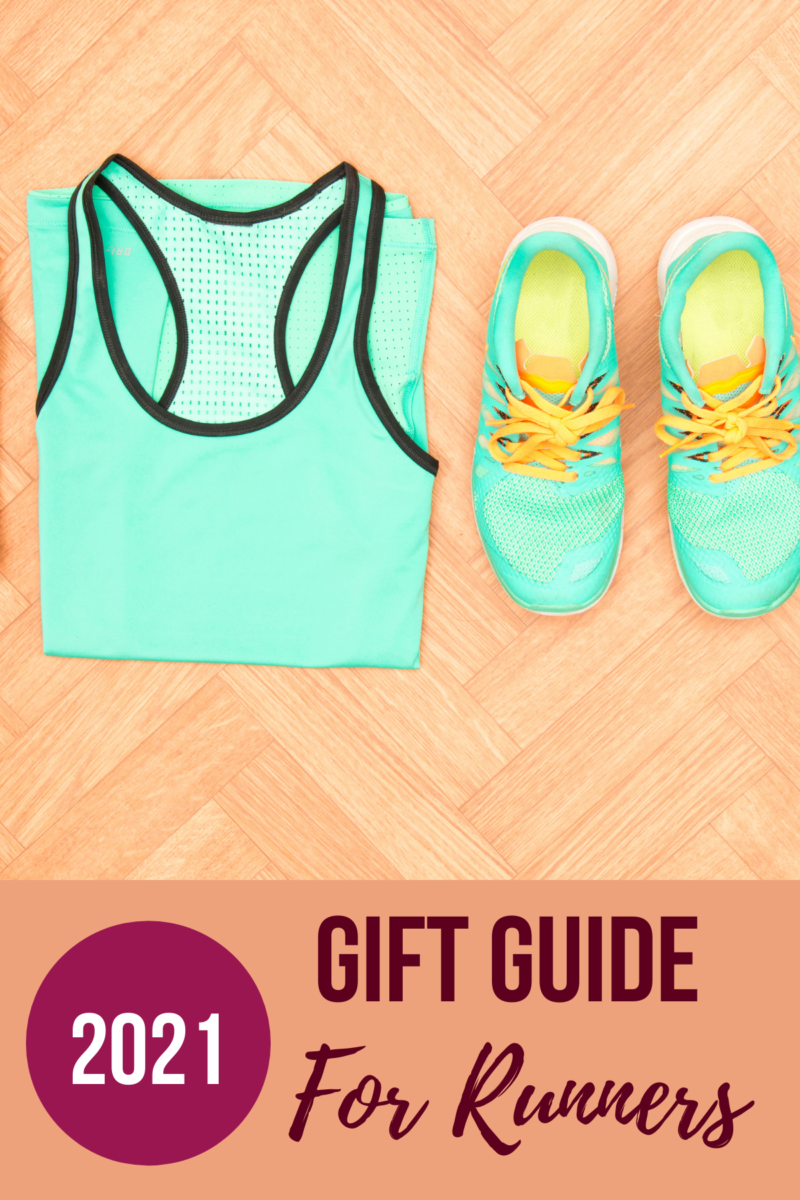 I'm not much for trying beauty products and skin cream that isn't prescribed by my dermatologist or available at CVS—I mean most mother runners hardly have time to wash their face let alone primp it! But a fellow mother runner dropped off a bunch of Beauty Counter samples for me to try and I fell in love!
Their makeup is beautiful and natural-looking, and their skincare regiments (I tried three!) all have instant positive effects like hydration and a youthful glow (which I definitely need after an early morning run!). They smell good too and are super quick to put on! Plus, their mission is to use only ultra-safe natural products.
Consider this fact: there are over 80,000 chemicals used in skincare and beauty industry (many without safety data!). Europe has over 1, 400 banned. The US has only banned 11. BeautyCounter has banned 1,800 chemicals from its products–ensuring what you put on your face is safe and effective.
Save 20 percent off your first order.
Vuori Clothing
Vuori is hands-down my favorite athleisure brand and one of my favorite running clothing brands. Their clothing is beautiful, durable, and ultra-comfortable. I literally wore their joggers almost every day around the house in 2020 and they still look new. Their running tights are the perfect fit for running and everyday wear. And their tops are super cute that you feel very stylish wearing them out and about.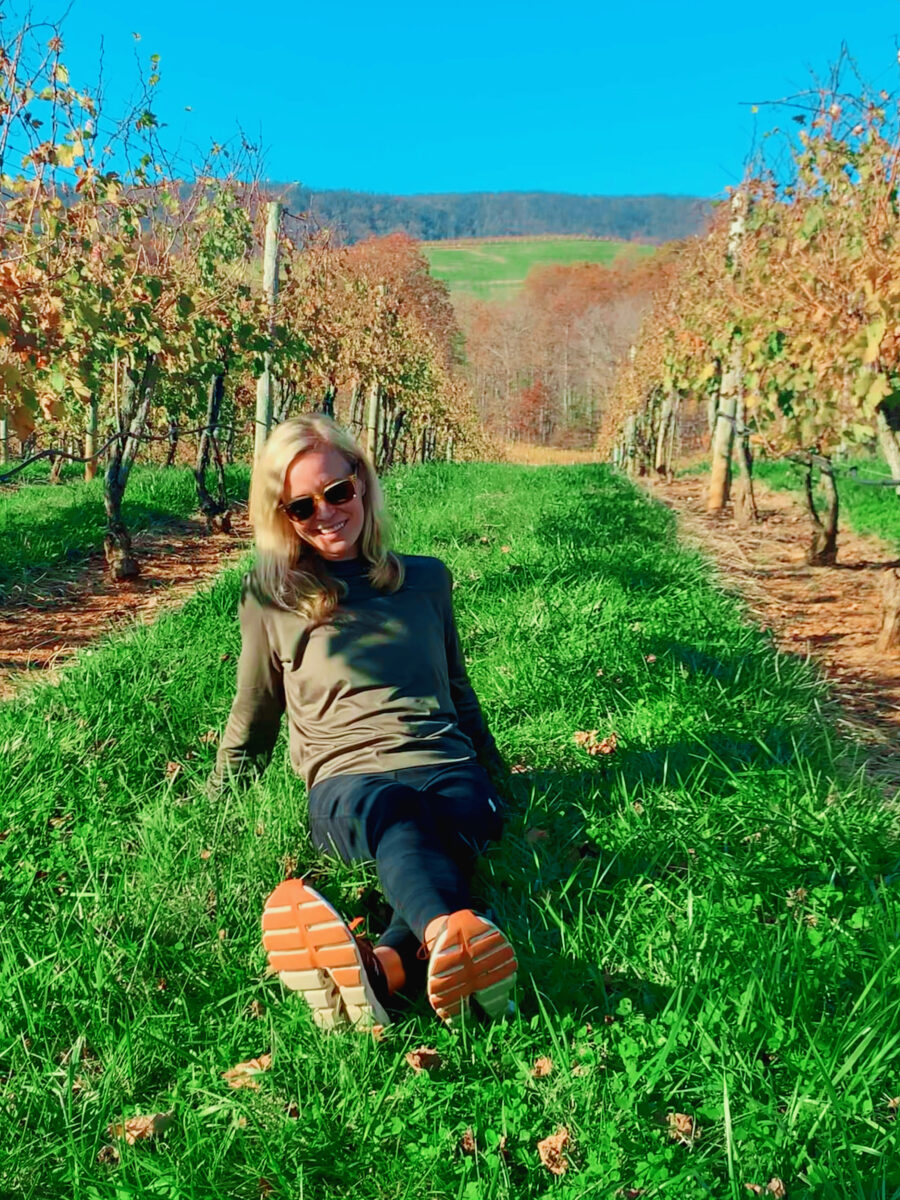 Their clothes aren't outrageously priced and they last a long time so you can feel good about them! Get 20 percent off your first order—buy something for your runner friend and something for yourself!
A Running Coach
There's no better way to get better at running than to have a running coach. Personally, when I linked up with a running coach, I achieved PRs I never dreamed possible and have seen the same in my own athletes.
The Mother Runners coaching focuses on training that meets the demands of mother runners. Whether you are interested in my coaching or someone else's, purchasing a month of run coaching to see if it is a fit for you or your running friend is a way to elevate running training.
Now through the end of 2021, save 20 percent on your first month of my coaching when you mention this article!
Learn more about The Mother Runners coaching services. I would love to help you reach your goals!
Happy holiday shopping, mother runners!