Talk to this month's Mother Runner of the Month, Jamie Deitrick, for two minutes and you'll see: she has a huge heart and she loves running. Jamie is a college professor in South Carolina and a mom of two kids. She started running almost 3 years ago when she trained for a half marathon and didn't stop. Now she's determined to qualify for Boston.
Related: Meet the other Mother Runners of the Month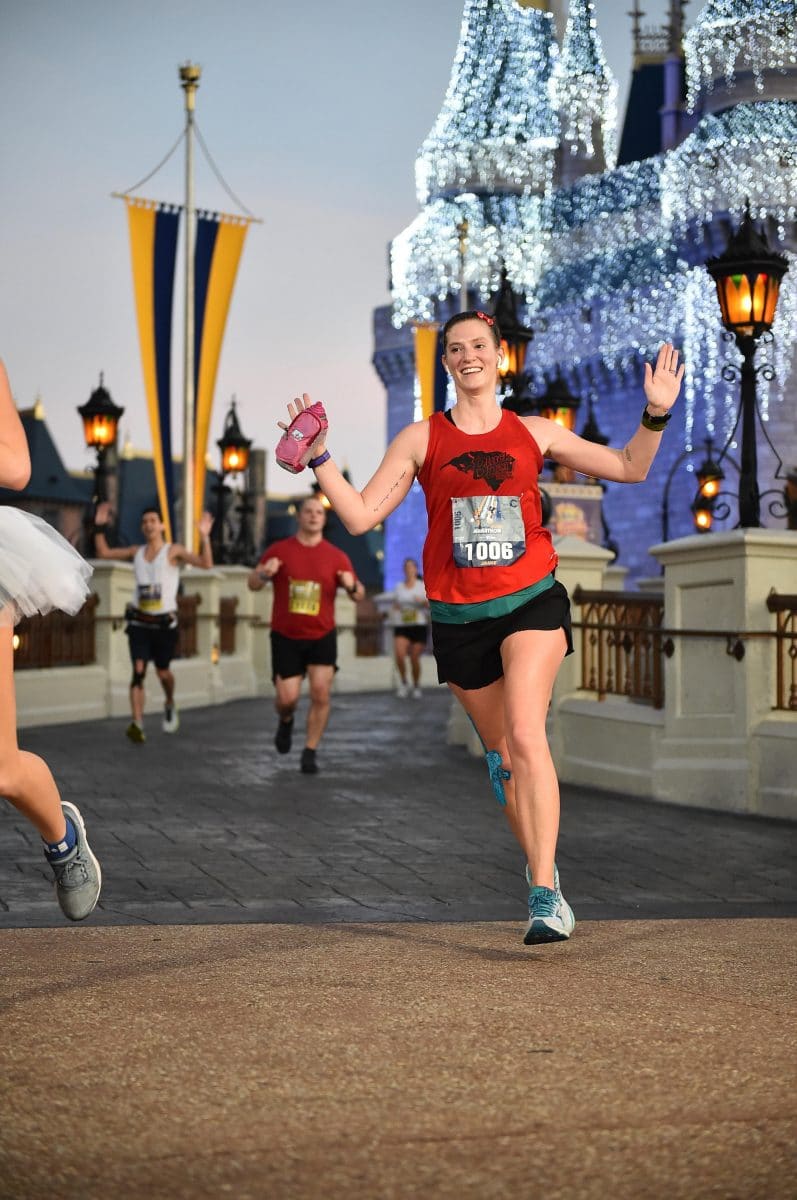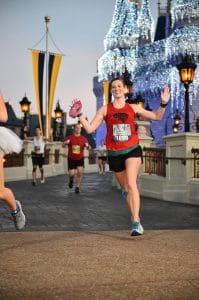 Her nominator says before Jamie inspired her to run, she'd joke "if you see me running, pick me up. I'm being chased!"
Through Jamie's dedication to the sport, family, and work, she is inspiring everyone she meets.  Now it's your turn to be inspired.
(Nominate your own Mother Runner of the Month here.)
Meet Jamie Deitrick:
Why do you enjoy running?
It gives me a chance to declutter my mind and shows my children we can achieve big goals if we put forth a little bit of effort.
What are your running goals and accomplishments?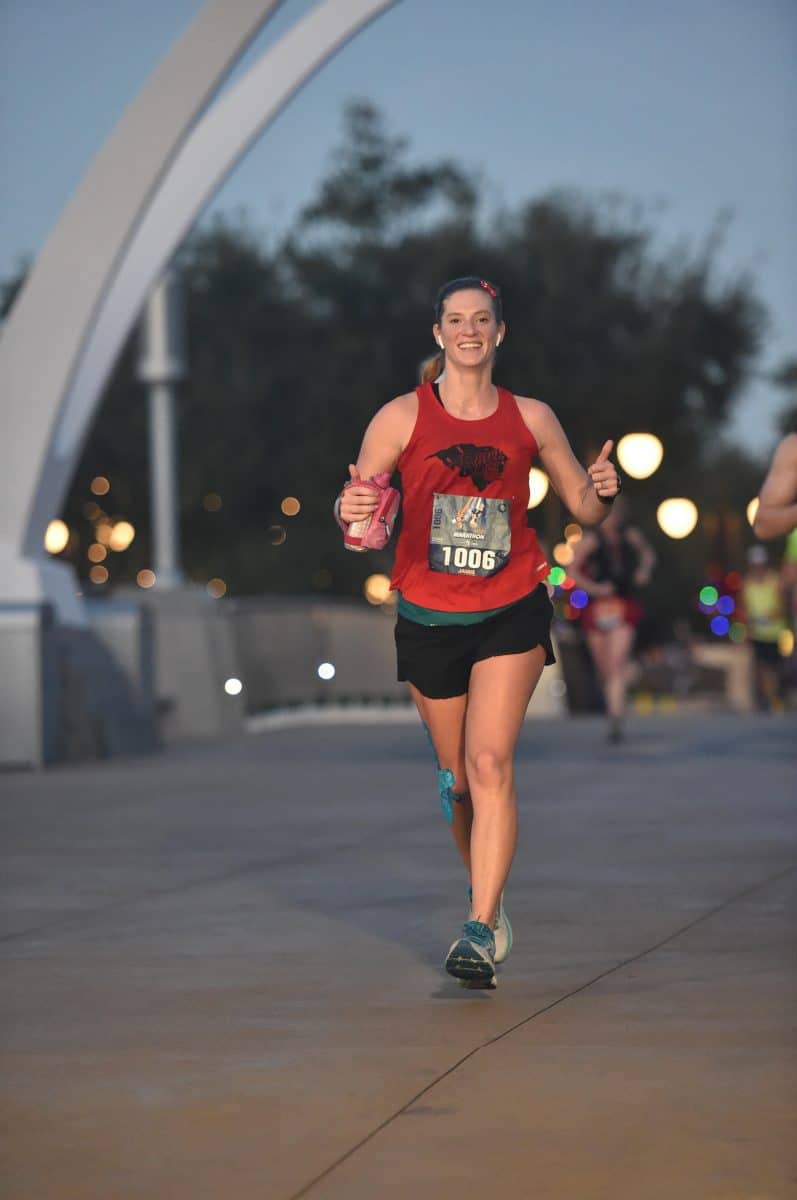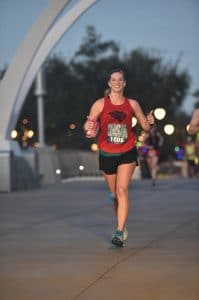 This past fall I ran my first sub-4 marathon. I am hoping to one day qualify for Boston!
How does your love of running impact your kids/family?
I'm a better mother because of running. My kids see me run and they (especially my daughter) want to be active, too.
How does running make you a better mom?
Getting time to myself to run allows me to breathe a bit. I can reset and recharge myself so that I can give my kids and husband more of me.
Related: How this mom ran through cancer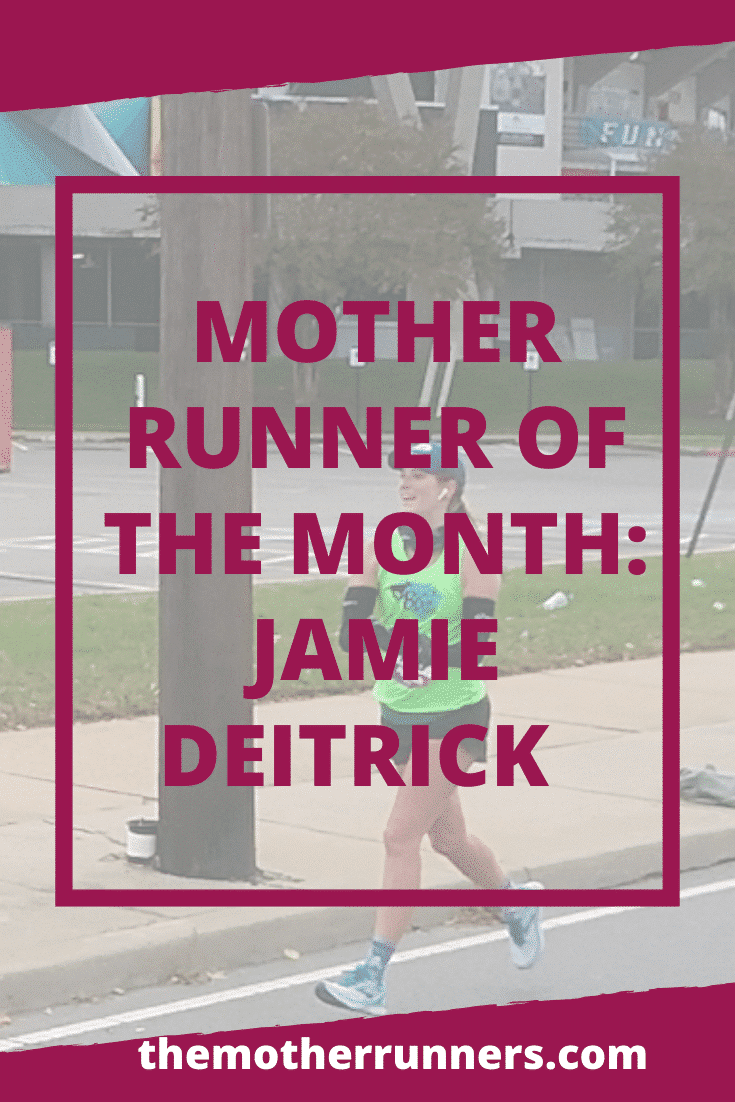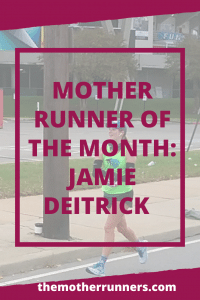 What's the best piece of running advice you've ever gotten?
"High performers don't have more willpower, they have better systems in place." I am only as good as my support around me. It's ok to lean on them sometimes.
Do you have any favorite running podcasts?
When I run I listen to audiobooks – currently working my way back through all 7 Harry Potter books!
How do you stay motivated when the going gets tough?
I take the time to visualize where I want to be. It's not your current performance or results that matter, but the trajectory you're on. If I fall behind a day or two, no big deal, but keep in mind the greater picture, while taking one step at a time.
Nominate a Mother Runner of the Month