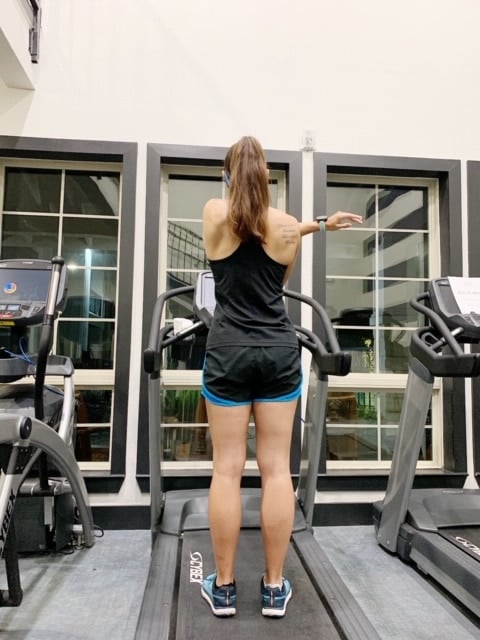 Treadmill Tips for Moms You've Never Heard Of
There are so many wonderful things that come with becoming a mom: Not being able to go for a run whenever you want is not one of them.
Enter treadmill running.
Not being able to run on a whim was one of the biggest adjustments for me as a new mom. I'm a person who has to get her run in, so that meant getting creative when it came to fitting in exercise—no more just lacing up my shoes and heading out the door. I had to adapt to pushing a stroller and keeping my baby happy while doing so. And, I also had to embrace treadmill running when the opportunity arose.
These opportunities were usually during nap time or early morning when my husband was running, and I was home with a sleeping baby.
While treadmill running is much different than running outside, you can get the same results. I know plenty of mamas who have slain distances from 5ks to ultra-marathons training almost solely on a treadmill.
I also know mamas who have gotten so used to treadmill running that they prefer it to outdoor running or love it as another option.
I've rounded up these mother runners' treadmill running tips, along with those from running coaches and pro runners, so that moms, new and old, can use treadmill running to get in shape, stay in shape, and get faster.
Read the rest of my article for tips on how to get really fit while entertaining yourself and your kids on the treadmill at metconsandmiles.com.